CRKT has released the [Humdinger](https://www.crkt.com/ humdinger.html) fixed blade hunting knife. Designed by Ken Onion of Kaneohe, Hawaii, its big-belly blade design, beefy handle, and all-black aesthetic is as rugged as the Alaskan backcountry it was built for.
Several years ago, Ken Onion ventured north for a bear hunt on America's last frontier. The Humdinger is the one he wished would have existed when he was elbow-deep field dressing the grizzly his team took down. And with a strong black oxide finish, this 6" blade, designed for long, sweeping motions, will break down your big game and get it straight to your freezer.
A grippy thermoplastic polyurethane (TPU) handle provides a firm grip even if you find yourself gutting your game in the pouring rain. Once the job is done, a quick wipe will do, then securely back into the polypropylene sheath it goes.
The Humdinger is built with an extremely simple design. Fewer components directly translate to a stronger, more efficient knife. There's no need for frills or aesthetics when you're hundreds of miles from anywhere. The Humdinger manufacturer's suggested retail price is $89.99.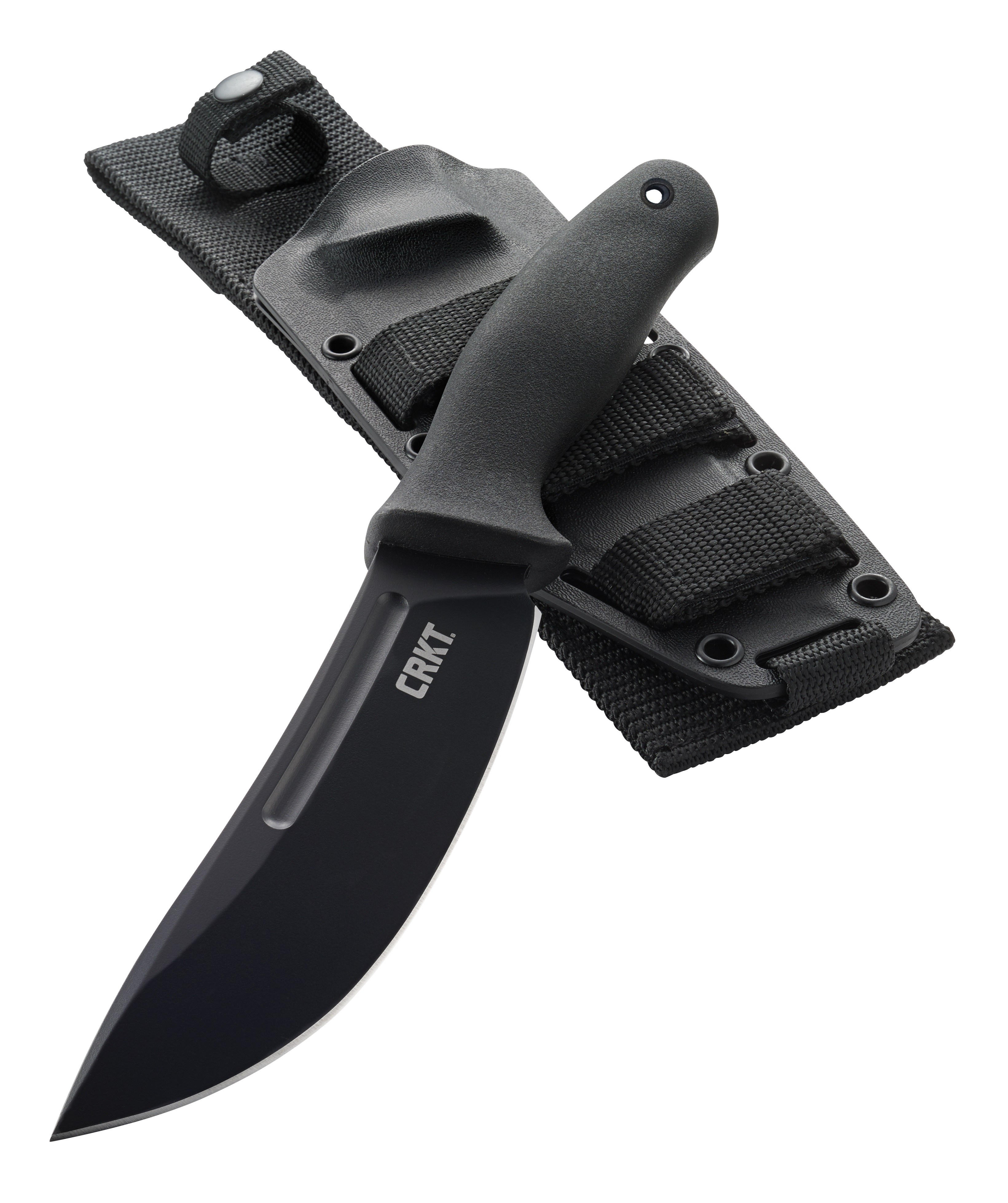 Founded in 1994, CRKT is the industry's premier brand of knives, tools, and lifestyle accessories, with a reputation for innovative design. For more information, call: (800) 891-3100, or see them on the web.