MW3 Designs announced the worldwide release of their HDPE Extended Saddlebag Skid-plates. These universal Skid-plates will work with most all of the aftermarket extended saddlebags for Harley-Davidson models. They take pride in their product being Made in the USA from USA materials.
"We have been working with and developing products for the aftermarket Harley Davidson industry for quite sometime. One thing that kept resurfacing was the need to protect the bottoms of extended saddle bags. We had a few ideas in mind and started off with stainless and aluminum designs, but after some prototypes we came to the conclusion that they were heavy and dangerous to say the least. It was then that we stumbled upon the idea of our HDPE (High Density Polyethylene) Skid-plates, that are light weight, strong, and can slide easily over any surface your saddlebags might come into contact with. After putting them thru the paces, over uneven surfaces like the end of your driveway, speed bumps, driving off of curbs, we knew this was it."
Performance and Practicality
The Saddlebag Skid-plates are very easy to install and come with stainless steel mounting hardware with easy to follow instructions. Installation takes approximately 30 min, giving you more time for riding. The black HDPE material blends nicely with many paints, and provides a stealthy look under you saddlebags.
"We wanted to create a product that would not take away from your custom paint job. The black HDPE blends nicely with most paint schemes, and the product tucks up neatly under your saddlebag for a stealthy look."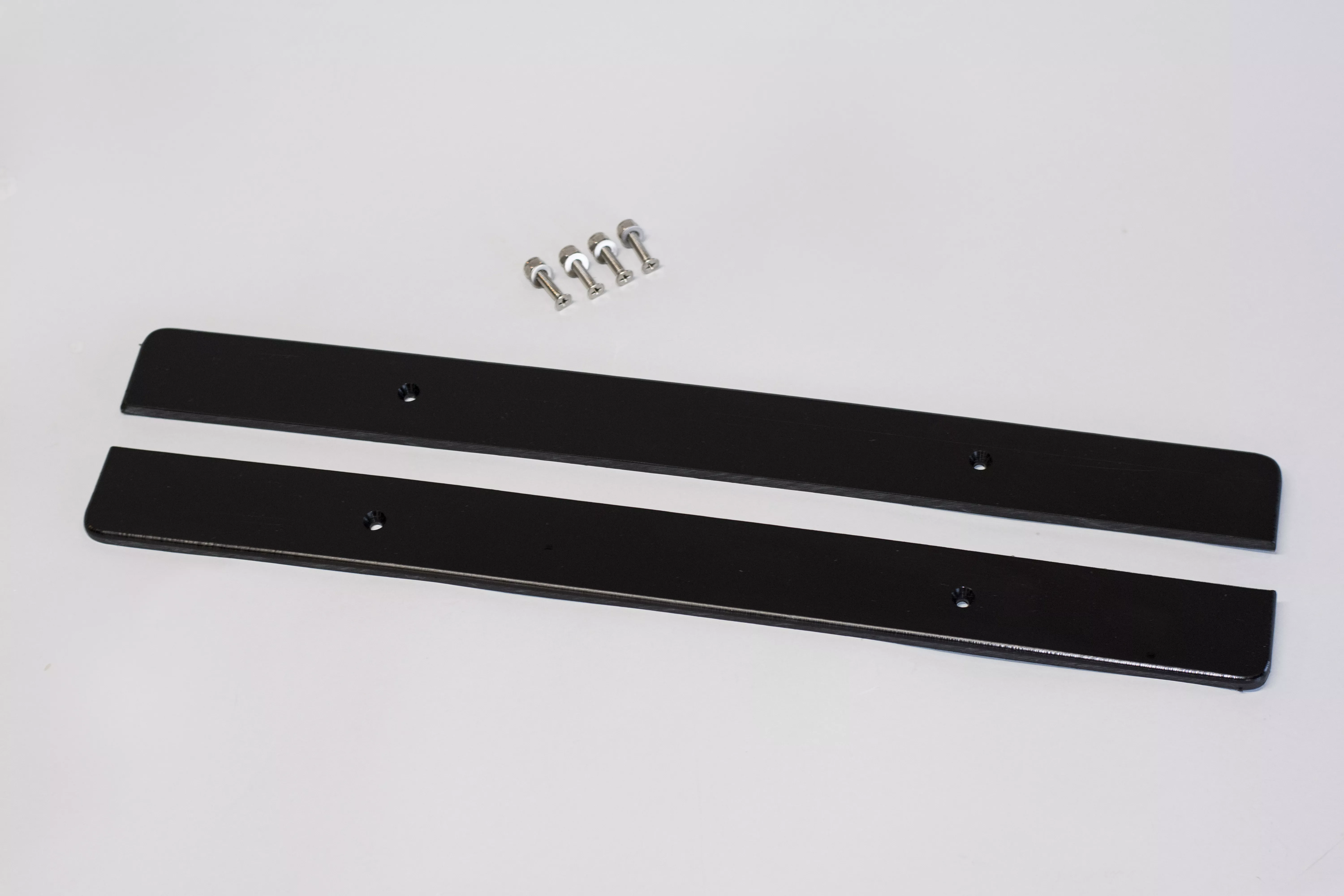 Pricing and Availability
The MW3 Designs Saddlebag Skid-plates are available now at www.mw3designs.com
About MW3 Designs
MW3 Designs has been in the custom aftermarket business for many years. They operate a custom Powdercoat and Vinyl Graphics shop, but put most of their time into developing new products for their motorcycles. Having designed and developed many items over the years such as saddlebag brackets for Sportster and Dyna models, as well as a handful of other innovative products including their Saddlebag Skid-plates. Headquartered in Utica, NY, for more information see www.mw3designs.com