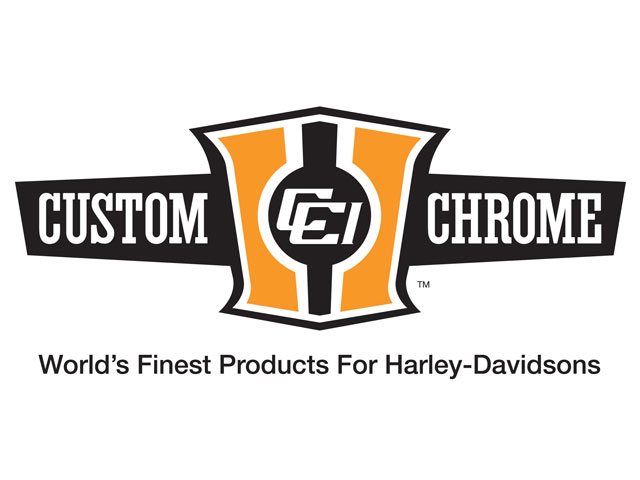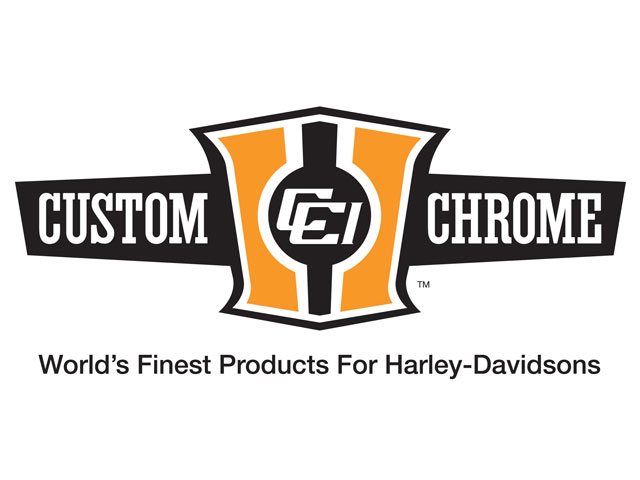 September 1st, 2011: Custom Chrome congratulates Chris Mostello, who won the PYO/Bagger Nation Stretched Gas Tank and a set of Bonanza Handlebars by Fred Kodlin as part of their 2nd place prize package in the recent Revive Your Ride! WIN BIG Spring Giveaway promotion. Created and funded by the aftermarket members of the MIC, the Revive Your Ride! WIN BIG Spring Giveaway was designed specifically to build excitement for two-wheeling and to bring the riding community back to motorcycle, ATV, side x side, service and aftermarket retailers.
Custom Chrome of Morgan Hill, California is one of dozens of MIC aftermarket companies that helped make this year's promotion bigger and better than ever with its donation of their Stretched Tank and Bonanza Bars.
"Congratulations to Chris Mostello." said Brian Marion, Marketing Manager for Custom Chrome. "We're proud to have been a part of this year's WIN BIG Spring Giveaway. Like last year, this promotion was a huge success, creating excitement about riding and bringing new and existing customers back into dealers. This year, there were even more incentives for customers, since they had the chance to win our proprietary PYO/Bagger Nation Stretched Tank for Touring Models and a set of Bonanza Handlebars designed by the world famous Fred Kodlin or one of a hundred other great products, including the $5,000 Grand Prize!"
Revive Your Ride!, the industry's first-ever collective promotional campaign, began in 2010. This year's Revive Your Ride! WIN BIG Spring Giveaway Grand Prize was a $5,000 pre-paid debit card. In addition to the Grand Prize, more than 100 products were donated by MIC aftermarket member companies for giveaways, ranging from leather jackets and helmets to windshields and saddlebags to magazine subscriptions and much more.
The Custom Chrome PYO Stretched Tank features flowing and elegant lines that perfectly compliment the stance of your Bagger. This tank is a full 6 gallon one-piece stretched unit. It's also designed with a custom steel dash with a cool pop-up gas cap. The Custom Chrome Bonanza Bars are designed by acclaimed German designer Fred Kodlin.
"Congratulations to everyone who participated in the Revive Your Ride! promotion this year," said Frank Esposito, MIC aftermarket committee chair. "Thanks to our MIC aftermarket members, this tremendous promotion again drove thousands of customers into dealerships everywhere, which was exactly what it was supposed to do. Although this was only the second year, we still saw a dramatic increase in participation from MIC member companies who donated $40,000 in cash, cool products and great services as giveaways. We are already looking forward to the fall promotion beginning October 1 through November 30 and hope to use the momentum from this promotion to make the next Revive Your Ride! event even better."
About Custom Chrome: One of the world's largest independent suppliers of aftermarket parts and accessories for Harley-Davidson® motorcycles, Custom Chrome (CCI) is headquartered in Morgan Hill, CA with four distribution centers strategically placed around the globe to provide fast service to dealers worldwide. Custom Chrome is also a world leader in V-Twin parts and accessories logistics with sales offices and distribution located in Mainz, Germany and sales offices in Japan and Mexico respectively.
About The Motorcycle Industry Counsel: The Motorcycle Industry Council exists to preserve, protect and promote motorcycling through government relations, communications and media relations, statistics and research, aftermarket programs, development of data communications standards, and activities surrounding technical and regulatory issues. As a not-for-profit, national industry association, the MIC seeks to support motorcyclists by representing manufacturers and distributors of motorcycles, scooters, motorcycle/ATV/ROV parts and accessories, and members of allied trades such as insurance, finance and investment companies, media companies and consultants.
The MIC is headquartered in Irvine, Calif., with a government relations office adjacent to Washington, D.C. First called the MIC in 1970, the organization has been in operation since 1914.
Visit the MIC at mic.org.