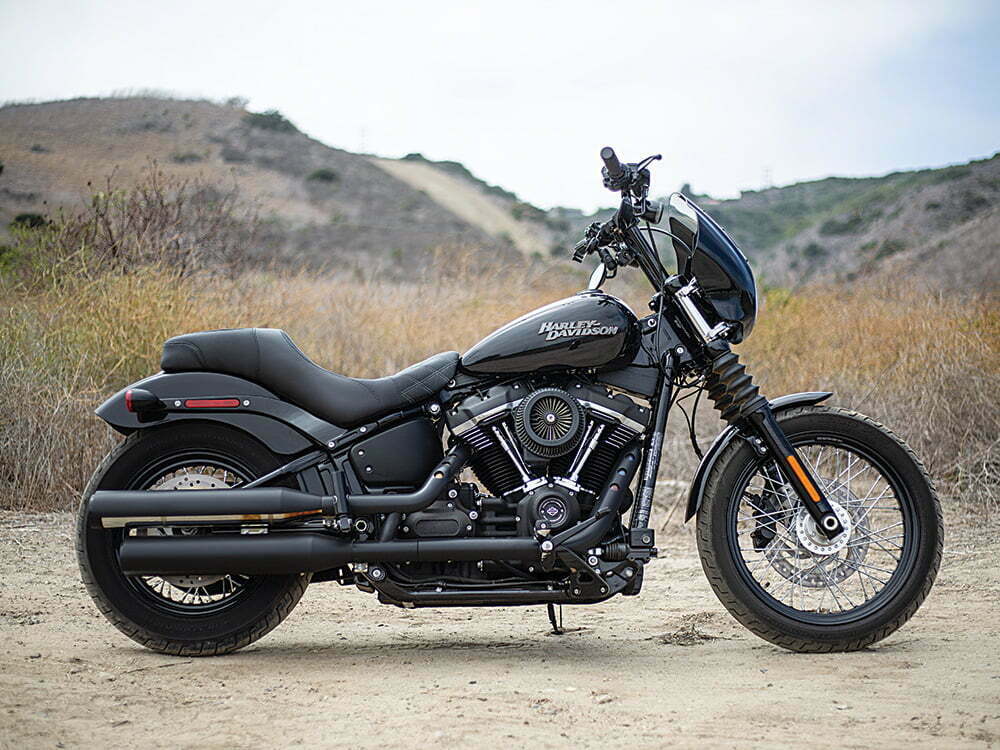 I have only ever wanted two things in a motorcycle seat: style and comfort. Unfortunately, cushion tends to be bulky, so the comfier you get, the larger your seat gets and style goes out the window. Until Airhawk teamed up with legendary custom-seat maker Danny Gray, that is.
Danny's integration of Airhawk's air-cell technology allows a new level of long-mile rideability while still retaining a signature cruiser aesthetic. In true "pump-it" fashion, you simply press the little Airhawk-logo-embossed bubble on the side of the seat. You can both feel and hear as air fills into the air cells under the seat. The shape of the seat works well with the Softail line. A large panel provides plenty of support for the lower back, and the passenger section is equipped with adequate padding, while also not being too bulky. Diamond stitching on the saddle gives the seat a nice timeless look without being over-the-top.

---
Related: 5 Cool Saddles For Your Bagger
---
This '18-later Softail-specific seat ($549) also incorporates Danny's Independent Suspension Technology (IST), which combats the compression and shock your body endures from riding on a solid seat pan. With traditional seats, your sit bones pogo up and down on the solid pan. The IST shock absorbers reduce road impact to this area, providing more time on the road and less fatigue.