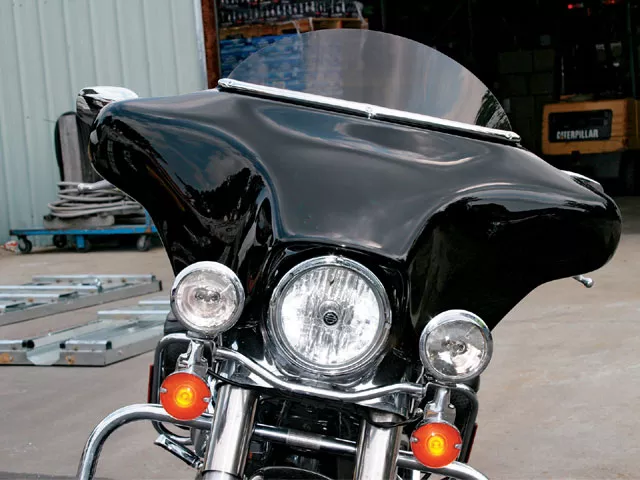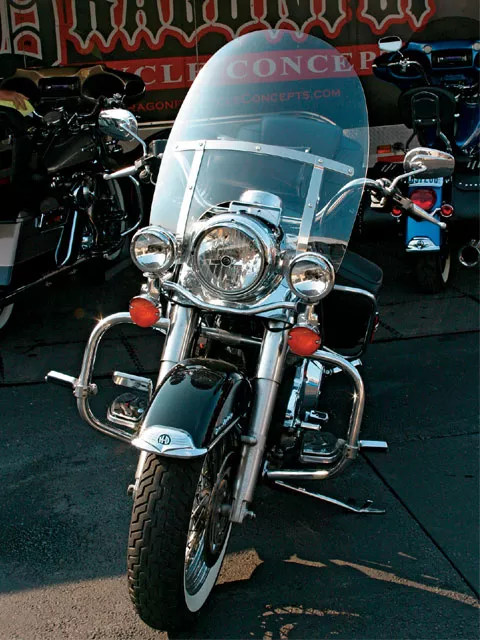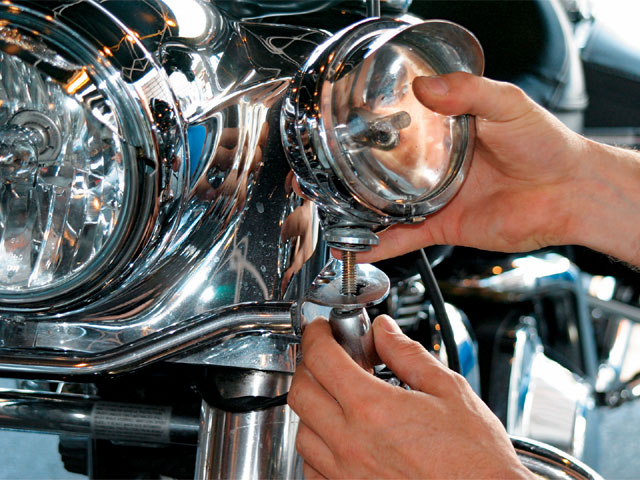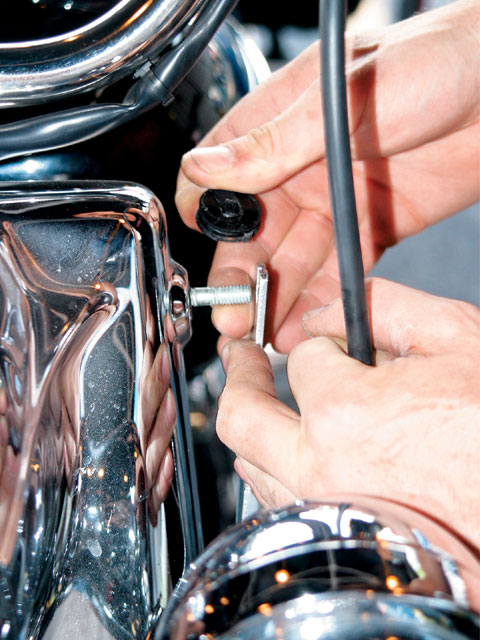 OK, so baggers are a big deal, and now it seems like everyone and their mother owns one. Sure, they are excellent for packing on a bunch of crap, and the fairing and radio make long trips go by much better. But if you own something like a Road King, Heritage Softail, Deluxe, or even a Fat Boy, you have a one-up on all those bagger lovers-you can run a stripped-down bike to the local bike night, or pop on a set of bags and a quick install fairing and you're ready to bomb cross country.
Ever since he whipped up his first prototype fairing for his personal Road King back in '02, Dragonfly Cycle Concepts (DCC) owner Kevin Martin has continually improved upon his quick detach fairing line and expanded his company. The latest version is comprised of injection-molded composite material, and finished in black gel-coat for easy paintability or color matched to your OE paint scheme. When installed, it looks like it came straight from the factory. What's so big about injection molding? In short, the process of curing the parts at 300 degrees Fahrenheit means no post-production warping, tight tolerances, reliable quality, and no fiber strand print-through when the parts sit in the sun or high temperatures. Add to that all the available options like 12v plugs, various windshields, iPod and satellite connectivity, and you are ready to rock on down the road.
Now here's something all your buddies who just dropped nearly 20-grand on a new bagger will envy you for: The initial fairing install will probably take the novice mechanic less than two hours to perform. But then once your bike is set up, the fairing will pop on and off in less than two minutes. Let's see a Street Glide do that! But wait, it gets even better. The DCC team hit all the major rallies across the country, and if you roll up to the rig and purchase a fairing at the show they'll install it for free-that is, if they have any fairings left and if they can fit you in-they are usually slammed from sunup to sundown.
Recently we were at a rally and stopped in the DCC tent just as Kevin was about to install one of his fairings on a Mike Standish's '04 Road King. Follow along as we show how easy the install was.
**Sources
Dragonfly Cycle Concepts
www.dragonflycycleconcepts.com
(877) 374-6359**