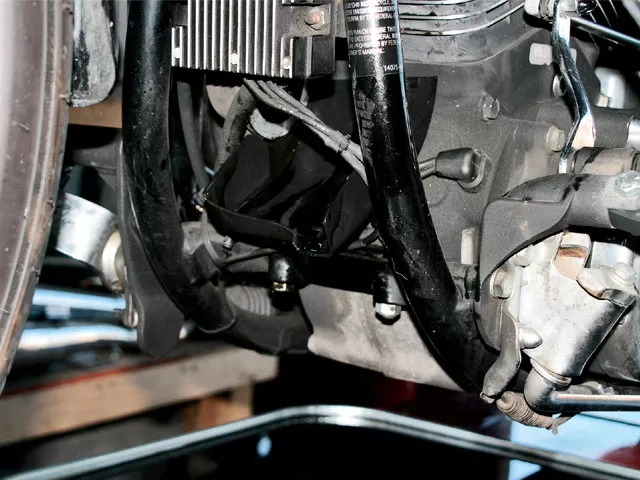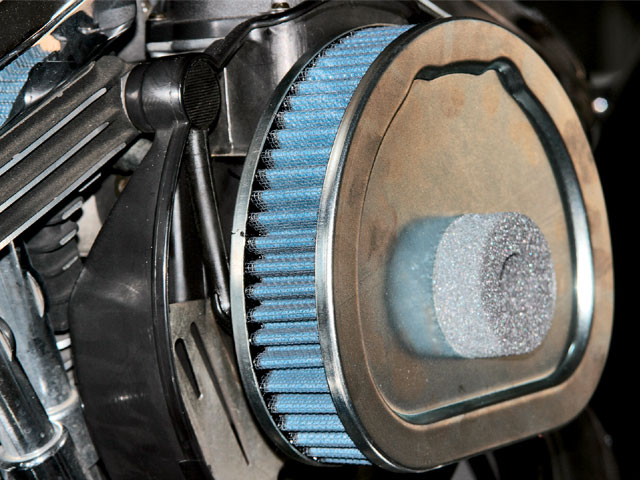 Basic maintenance is the key to ensuring a long life for your motorcycle. Scheduled fluid changes and replacing the air filter regularly will not only yield more miles over the life of your bike, but will help it run better as well. But just because your bike says Harley-Davidson on the side of it, does that mean you have to use H-D branded lubricants and filters?
More than likely your corner motorcycle shop offers a wide selection of maintenance products including Drag Specialties' house brand of lubricants and filters that can perform just as well as the Harley brand. We hit up our local shop (about 15 miles closer than the nearest H-D dealership) and picked up everything we needed for a quick oil and air filter change for our 1996 Softail.
(1.) Drag Specialties; 20w-50 wt. Motorcycle oil, $4.95 a qt. Chrome Spin on oil filter, $10.95, High Performance Air Cleaner, $57.95, Oil Filter Drain Tray, $15.95.
(2.) We've all experienced the mess that can arise when removing the old oil filter. To help direct the flow of used oil from the filter and filter mount, Drag Specialties offers this drain tray made of specially selected polymer, which resists wear from chemicals and distortion from heat.
(3.) Once the oil filter is loosened, the drain tray slips between the filter and the mount and directs the old oil into your catch tray. Tech tip: If you don't have an oil catch pan, the lid to one of your wife's big plastic storage containers should work perfectly.
(4.) Drag offers filters for every H-D model in either a chrome or black finish. They even offer some filters with a 17mm hex nut on the end for easier installation and removal.
(5.) Drag's 20w-50 motorcycle oil is formulated for V-Twin engines when ambient temps are between 30 and 100 degrees Fahrenheit and provides protection for engine cold starting. Special additives provide wear protection and durability, as well as guard against sludge build up and oil breakdown. It also meets all warranty performance criteria for H-D engines and does not void new vehicle warranties.
(6.) The reusable/washable air filter we picked up features a high-flow four-layer surgical-grade cotton filtration element. It also has a durable epoxy coated wire mesh design to help maximize airflow and filtration. In the time it would have taken to drive the 30 miles (round trip) to the nearest H-D dealership, we burned through the oil/filter change and were back on the road.