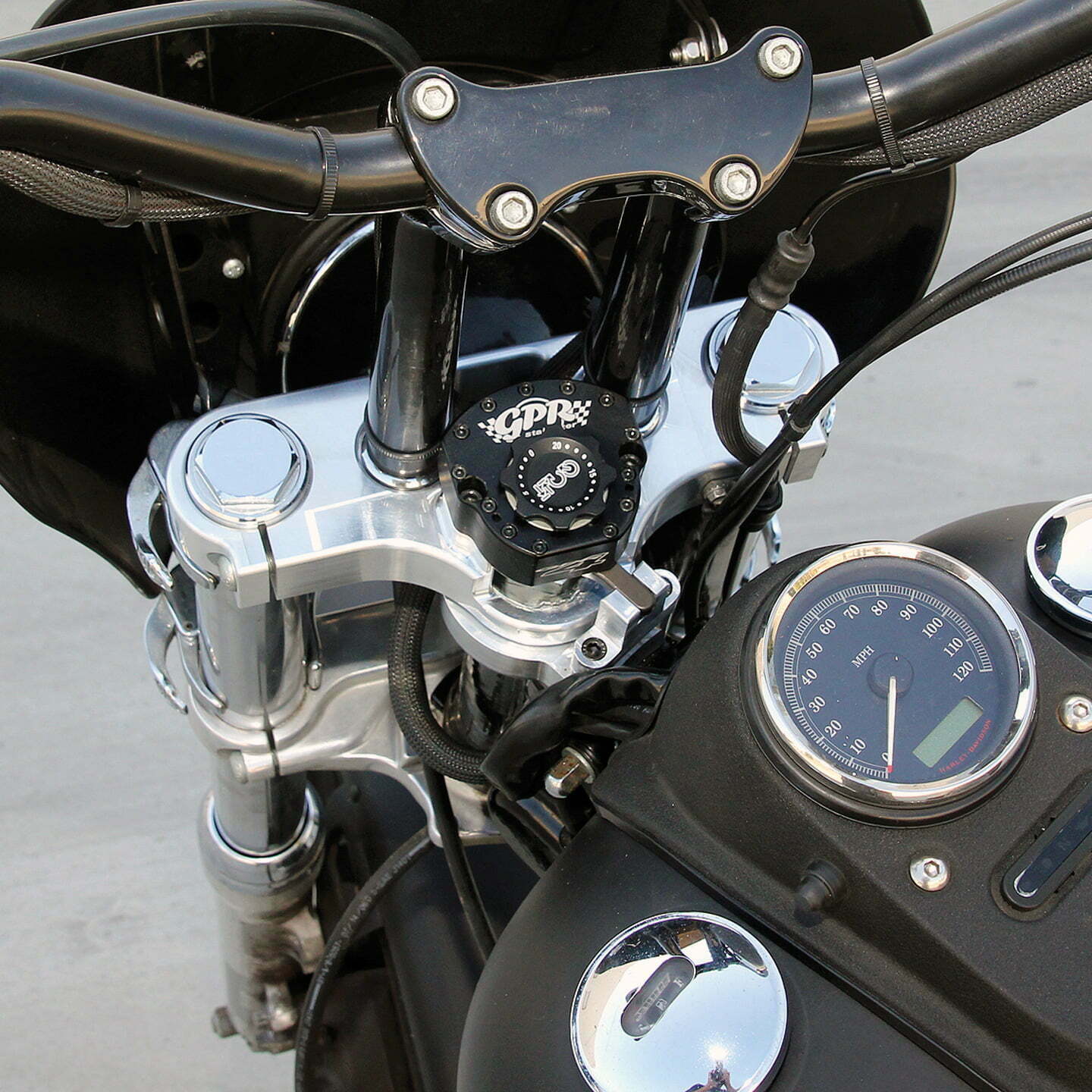 Stabilizers have long been a part of the racing community and are commonly found on high-performance motorcycles from the factory since the '90s. In early 2000, Randy Norman approached his father, Ralph, with the idea of building something that would help keep his front end under control while blasting through the desert on his dirt bike during Baja races. He wanted something different than the standard push-pull-style dampers, though, and his father's background in aerospace engineering allowed him to experiment with some different ideas. What they came up with was, at the time, the scarcely known rotary-style damper that connects directly to the steering head, and GPR was born.
What is a stabilizer?
At its most basic, a stabilizer is suspension for your motorcycle for left and right. If you're going to be running big horsepower on your bike, suspension always needs to be addressed to put the power safely to the pavement. The front forks and rear shocks handle the front and back, and the stabilizers help dampen the effects from side to side that might occur under hard acceleration, large pot holes, speed wobbles, or the dreaded tank-slapper. A tank-slapper occurs when the motorcycle shakes violently from side to side and can literally rip the handlebars out of your hands and throw you completely off the bike. Stabilizers are good in this case as safety tools and can help reduce the amount of wobble. In that sense a stabilizer is much like a seat belt—you don't need it until you need it.
How does it work?
Fluid is squeezed through different ports in the steering damper as it's transferred from side to side. By adjusting the damper's resistance, the amount of fluid and size of the holes it has to squeeze through is changed, making it harder or easier for the bars to move left to right.
How do I install one?
Installing a GPR stabilizer is a completely bolt-on application that can be done by most competent mechanics.
For more info visit gprstabilizer.com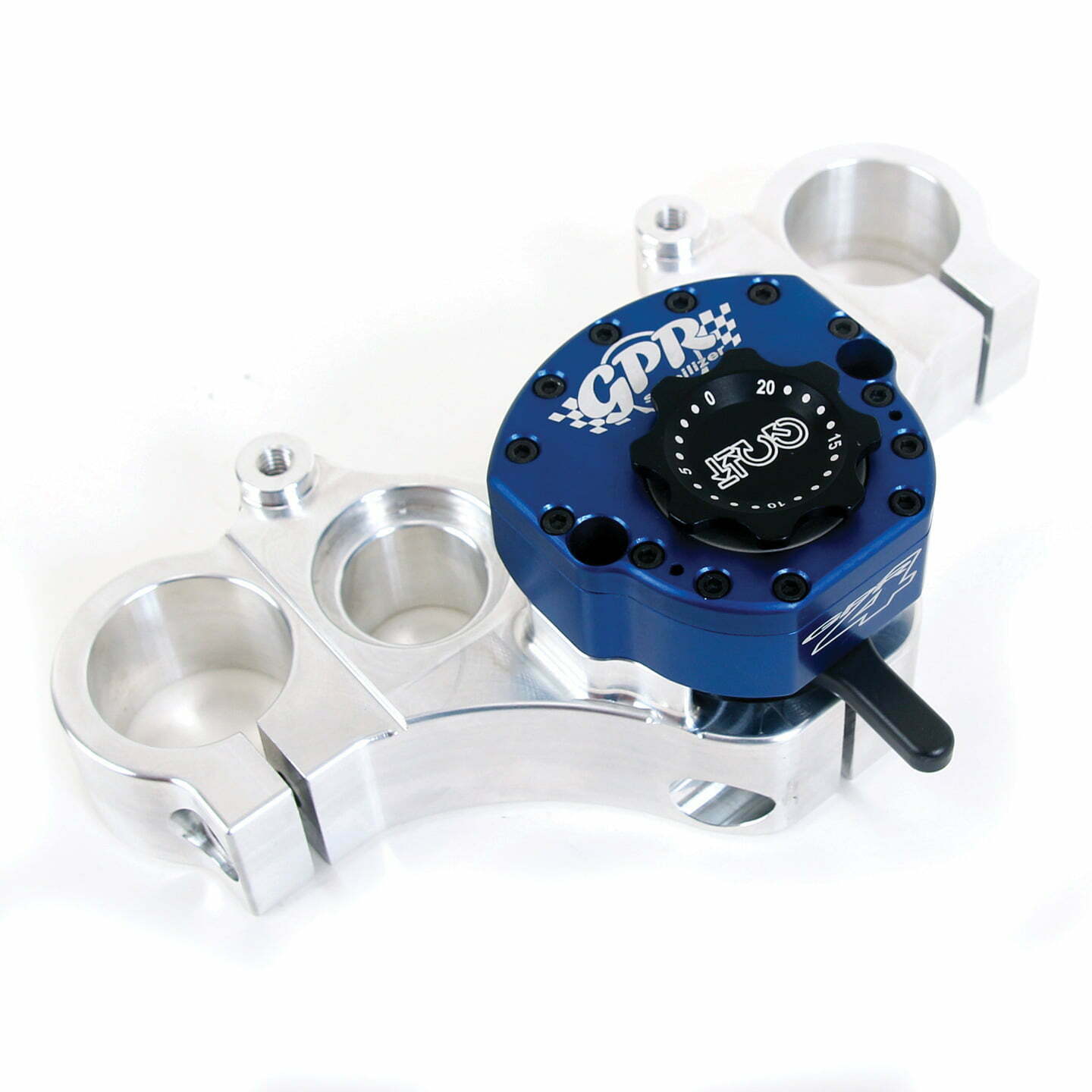 ---
Get the all the latest issue of Hot Bike magazine! Subscribe directly from us.