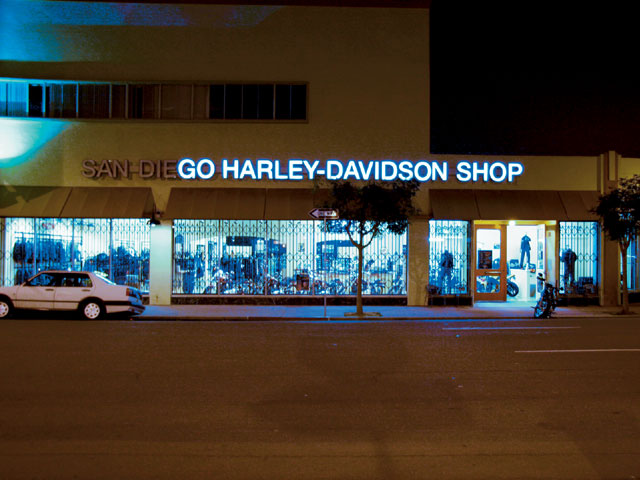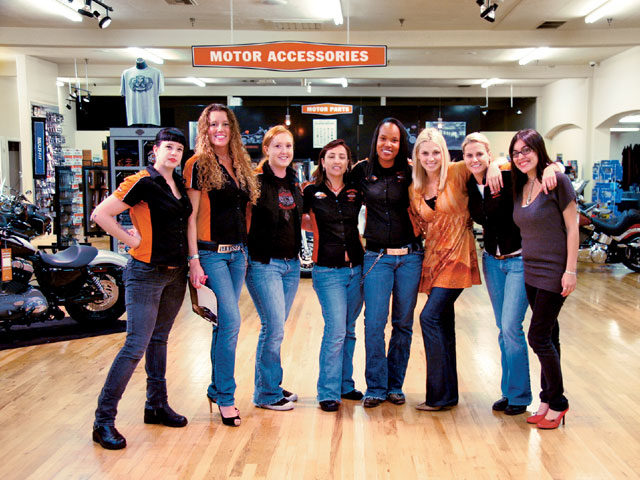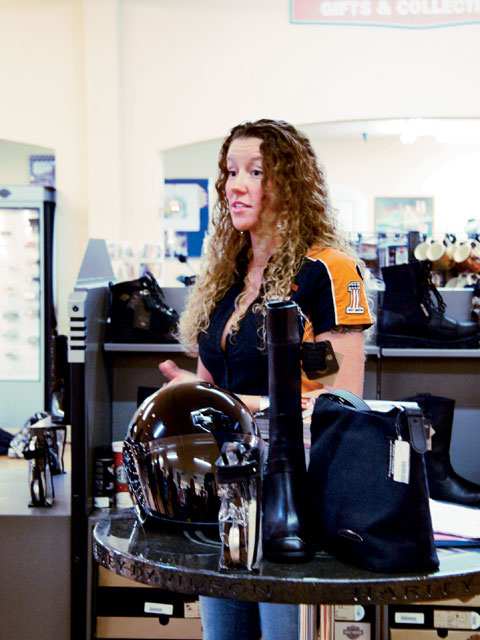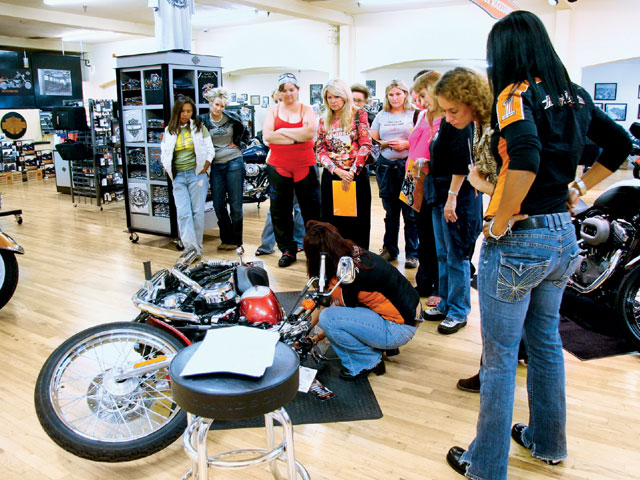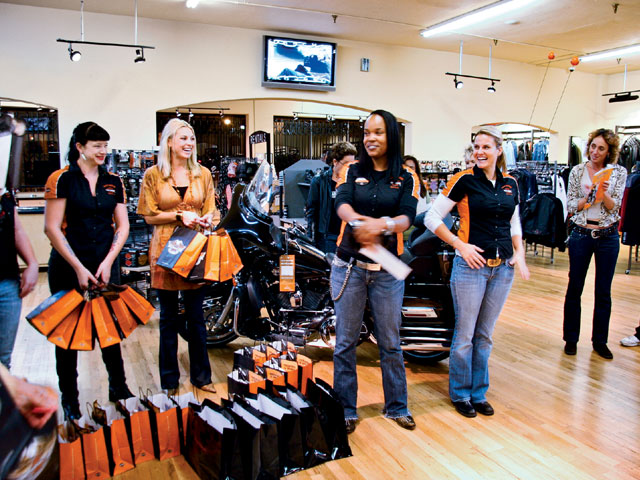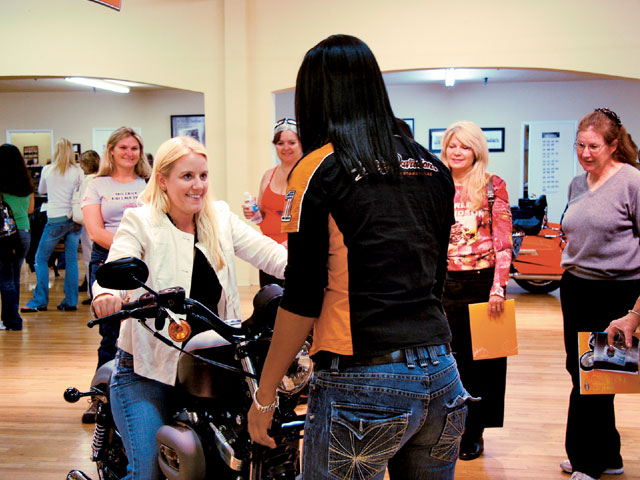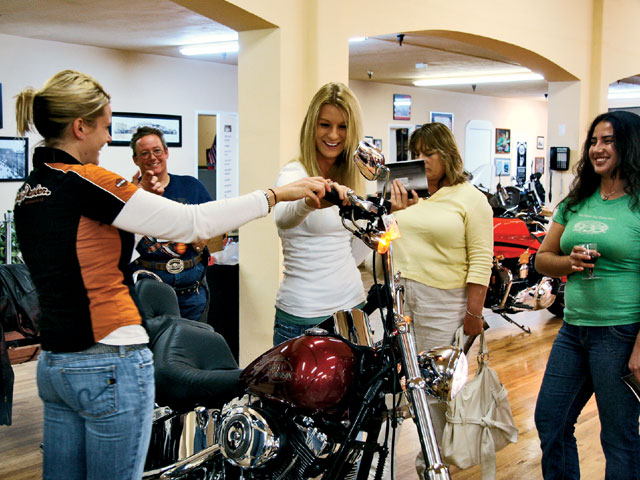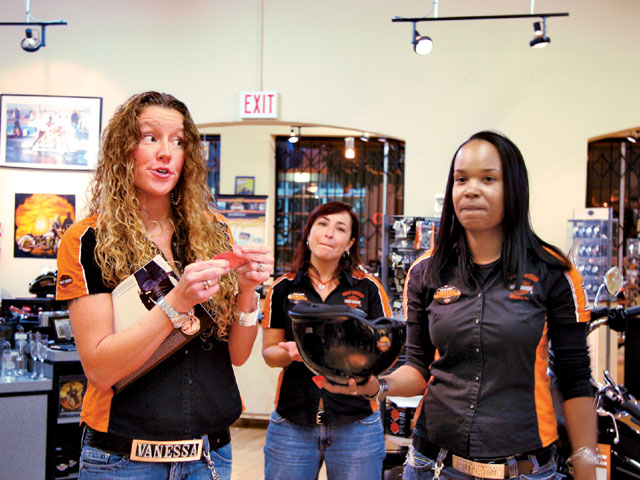 Motorcycle Media is your chance to send in media-books, DVDs, books on tape, eight-tracks, whatever -related to the motorcycle industry. Your material(s) will be checked in and reviewed by our staff, then safeguarded on our shelves. This could be your space below. Drop your media in the slot addressed to: Motorcycle Media, HOT BIKE, 2570 E. Cerritos Ave., Anaheim, CA 92806.
Most people are down for a good party, and between the RSVPs, BYOBs, industry-only or open to the public bashes, Harley-Davidson launched its own women-only Garage Party events at dealerships across the country. The Garage Party concept was started by the Motor Company in 2006 to increase its efforts in reaching out to women to encourage them to learn more about motorcycling. With a successful response to the concept, select dealers rolled up their garage doors last year to host the parties, with one scheduled at Downtown San Diego Harley-Davidson.
The Garage Party went off on November 16, 2007, and was the fi rst one hosted by the dealer. More than 50 women riders and non-riders with varying age brackets and skill levels attended the Garage Party, eager to get the inside scoop on entering motorcycling and to meet other ladies who are interested in riding. The setup at Downtown San Diego Harley was inviting, as guests were welcomed to a free event packed with interactive activities and information, as well as complimentary food, drinks, gifts, and more.
Attendees were organized into small groups and rotated between four informational stations: Motorcycle Orientation taught the basics of a motorcycle and the differences between the models; MotorClothes explained the importance of proper riding gear; Customization showed how to dress up a bike; and Self-Service explained how to properly pick up a motorcycle. Between stations, women had the chance to socialize, ask questions, grab a bite to eat from the buffet, and partake in other activities there.
At the close of the Garage Party, gift bags were given to all guests as well as gift certifi cates and other cool prizes. Any woman who is looking to take the next step and learn more about motorcycling and looking for a good party should visit www.harley-davidson.com/garageparty, or to find a dealer in your area hosting a Harley-Davidson Garage Party soon, visit the Dealer Locator at www.harley-davidson.com.