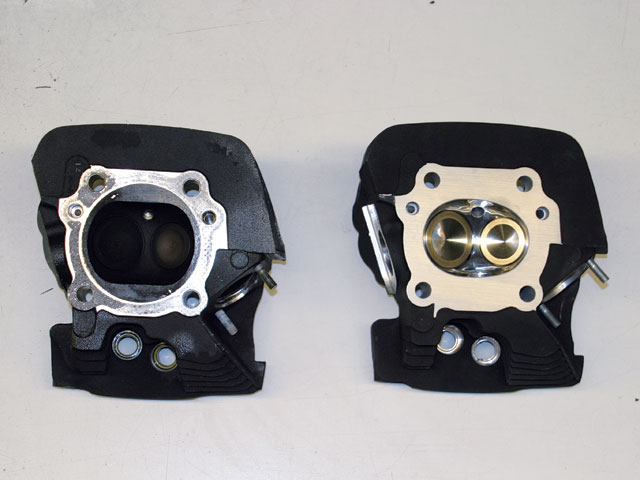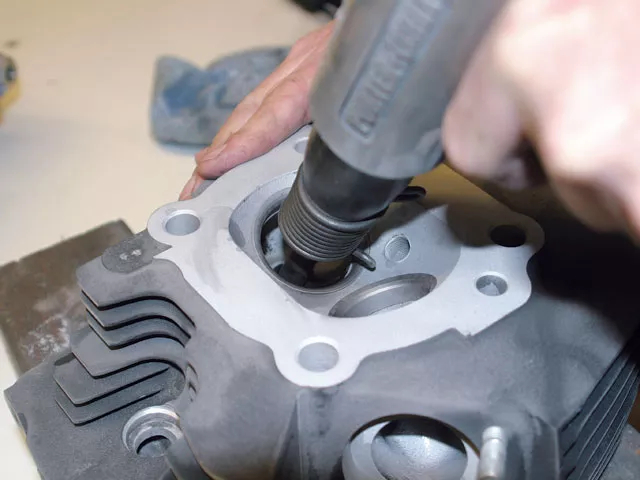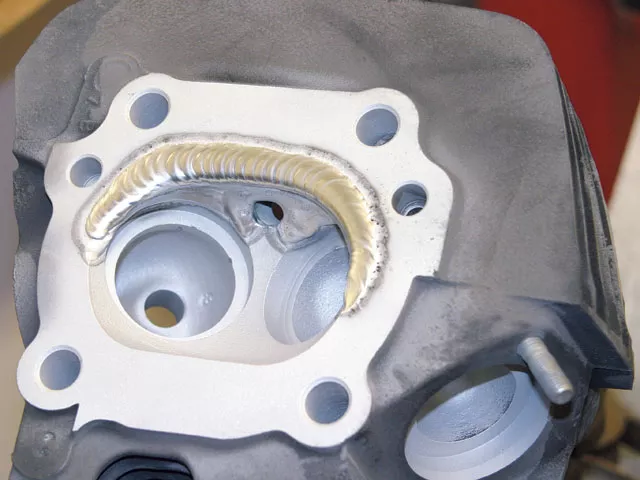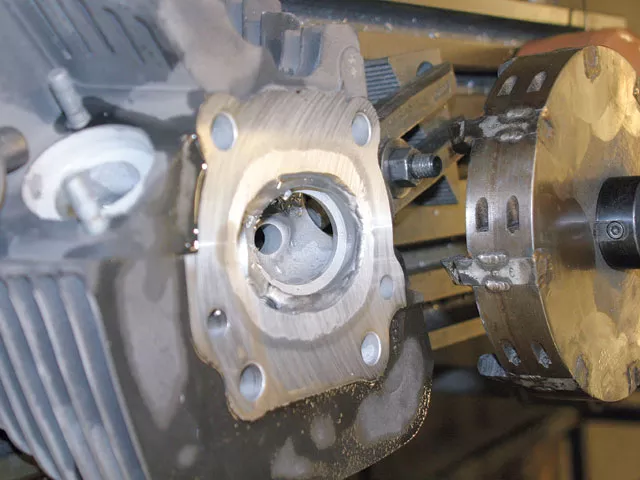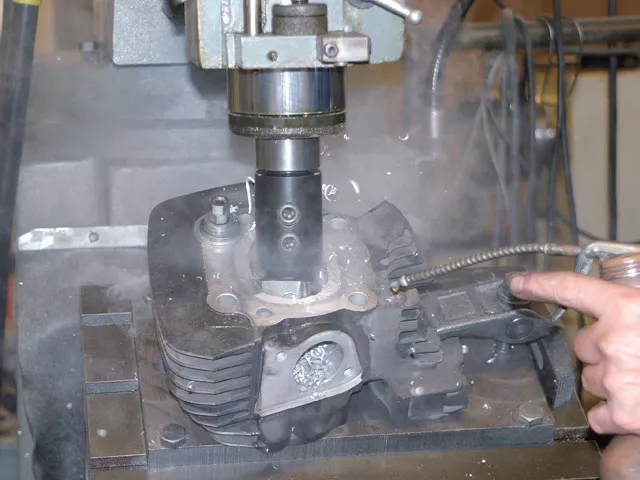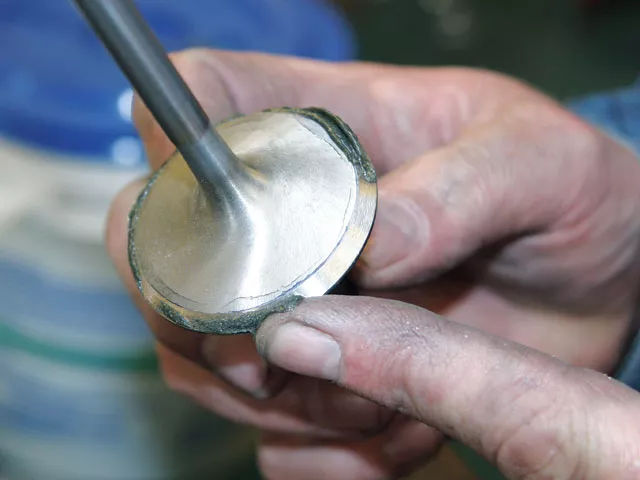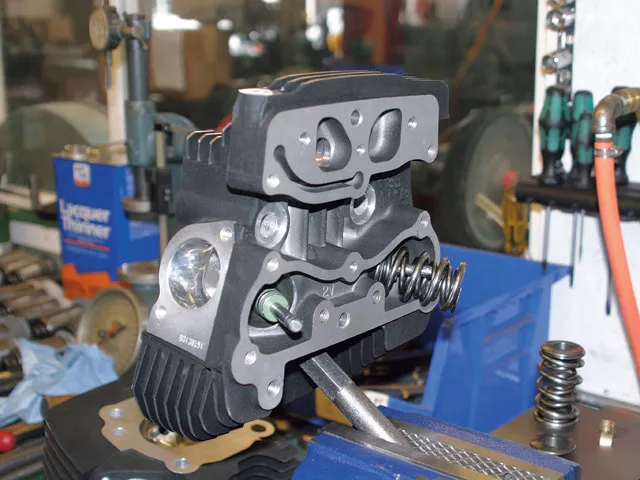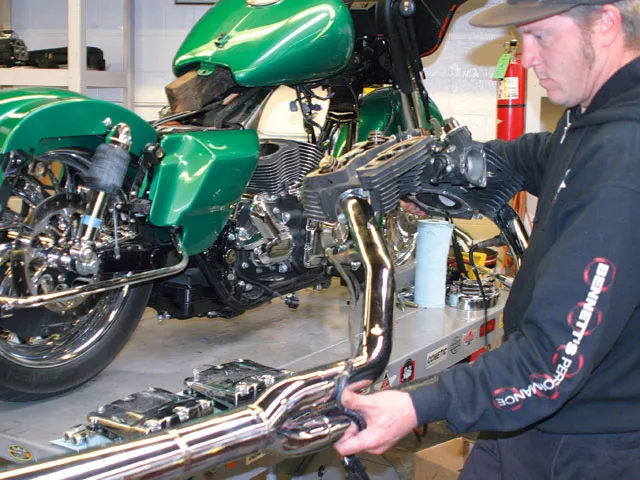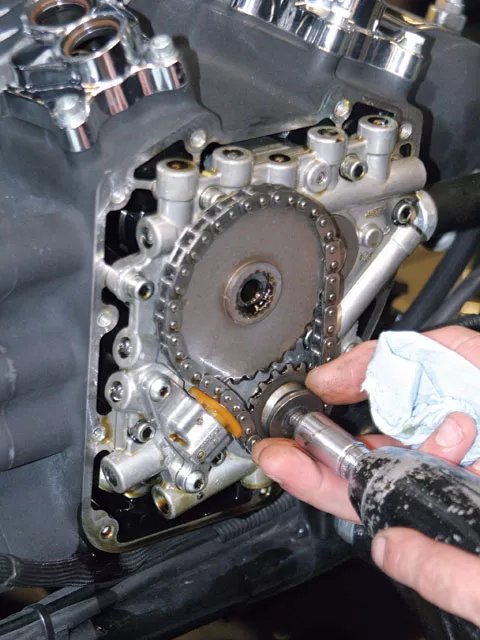 Power is an interesting thing. Whether it's achieved in the societal hierarchy of our capitalistic class structure or in the top end of a Twin Cam, once you've achieved it, you still search for more. It's confidence laced with accomplishment-or so we've been told. We definitely wanted more power. But we were looking for it in a Twin Cam B motor, so we started with the top-end and asked for a helping hand from V-Twin innovators Branch-O'Keefe. Jerry Branch started working on Harley-Davidsons in 1969 and hired his apprentice John O'Keefe-who owns the business today-in 1974. Branch-O'Keefe knows heads like the back of their hand. John could probably port/polish a head with a blindfold on. We took a trip over to Branch-O'Keefe's shop in Signal Hill, CA, for a step-by-step explanation on how to port/polish heads. It's fascinating.
When we finished we headed next door, literally, to Bennett's Performance. Bob and Eric Bennett are very knowledgeable when it comes to motor work: top-end and lower-end. They've been in business since 2000, and we can rely on them to do a thorough job. We gave Eric the Branch-O'Keefe #4 Heads to work his magic on a '07 H-D Street Glide. This bike already had a 2-into-1 Vance & Hines Pro Pipe and a Doherty AirCleaner, which raised the numbers quite a bit from stock. But what really interested us in doing a makeover of this caliber on this bike was the Zipper's Performance Thundermax Closed Loop EFI Autotune system. We wanted to see just how "automatically" the Zipper's EFI system tuned itself after installing the heads, along with the Andrews 54H Cams, and H-D Screamin' Eagle pushrods to compensate for the larger valves. Then it was sealed up nice and tight with a Cometic '02-Up Twin Cam Top End Gasket kit.
That feeling we were looking for was in our grasp. Follow along as we show you how we achieved it and take note on how the Zipper's unit actually tuned itself. HB
22. When we baselined the bike on the dyno we reached 74.13hp and 91.39 lb-ft of torque. Keep in mind that the base number was not stock. The Street Glide already had some performance gains from the Doherty air cleaner and the Vance and Hines Pro Pipe, which were previously installed before we got our hands on the bike. After installing the Branch-O'Keefeheads, Andrews Cams, and Screamin' Eagle pushrods, we immediately put the bike back on the dyno and increased to84.91hp and 94.61 lb-ft of torque. But we weren't quite finished yet. We wanted to give the bike back to the owner to put some miles on the bike with the new heads and cams installed. He put about 300 miles on the bike and gave it back so that we could dyno it again. Here you can see the end results: strong torque numbers right out of the hole and continuing up into the 4,000 rpm range. The hp was very smooth, and steadily increased well into the higher rpms. The owner stated that the bike is much more fun to ride, especially jamming around the city. Even at highway speeds, here's plenty of muscle to get around slower-moving vehicles quickly and easily. We reached a slight gain in power at 88.14hp and 97.62 lb-ft oftorque. But check out the air/fuel ratio…
23 & 24. The Thunder Max is a closed loop replacement system for stock EFI closed loop systems (it can also replace stock open loop systems if exhaust pipes are fitted with O2 sensor bungs). It automatically tunes itself as you ride when modifications are made. Focus on the air/fuel ratio of this chart. An optimal air/fuel ratio is approximately 13.5 to 13.7 parts of air per 1 part of fuel. After the bike owner put a little over 300 miles on the bike and we dyno'ed it, notice how the blue line runs in that 13.5 to 13.7 range, which helps improve fuel mileage efficiency and overall performance. This more optimal performance stayed pretty consistent, never going above 14 parts of air per 1 part of fuel.
SOURCES
**Branch-O'Keefe
(562) 597-2850
**[
**Bennett's Performance
(562) 498-1819
**
**Zipper's Performance Products
(410) 579-2828
**
**Andrews Products, Inc.
(847) 759-0190
**
Cometic Gasket
(800) 752-9850
**