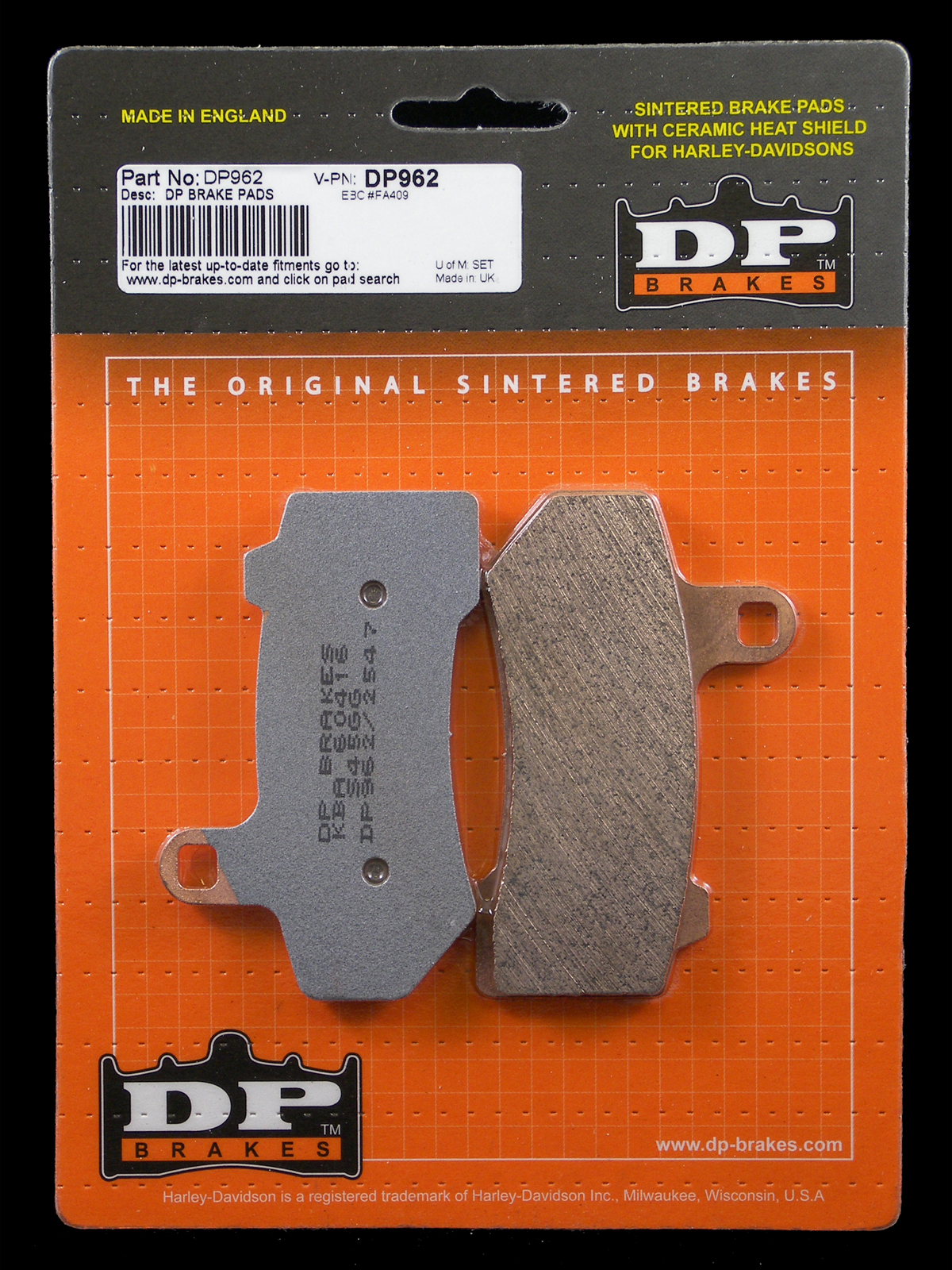 BUFFALO, NY. - DP Brakes, the pioneer and longtime industry leader in sintered metal braking technology, has announced that DP Brake pads is offering fitments for all 2012 Harley Davidson's.
Larry Mills, president of DP Brakes North America, said, "Sportster's, Dyna's, Softail's, FLH's, and V-Rod's can all be equipped with DP Brakes. Our fitment list covers Harley's dating back to the early 1970's. We also have added fitments for all the new Street Glide Trike's. In addition, DP Brakes are fitted as original equipment on all Performance Machine caliper's."
According to Mills the DP962 is the popular fitment for those newer Brembo calipers being fitted on the later models.
"After extensive Dyno and highway testing, the results once again proved that DP Brake pads have shorter stopping distances and improved overall performance," Mills added.
He concluded, "Customers will experience fade free performance under all conditions. In addition, they are quiet, dust free, and non-abusive to the rotors".
For more information on the complete line-up of DP Brakes brake pads, shoes, rotors and clutch kits, contact DP Brakes North American Headquarters/Tony Mills International Inc. at 4401 Walden Avenue, Lancaster, NY 14086, (716) 681-8806, e-mail [email protected], or visit DP Brakes on the web at www.dp-brakes.com .