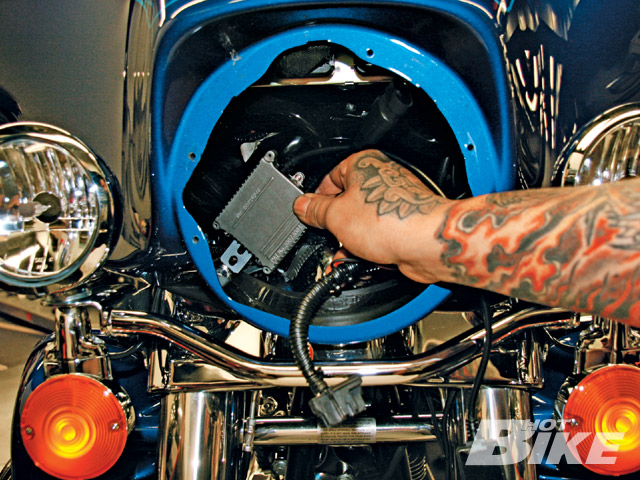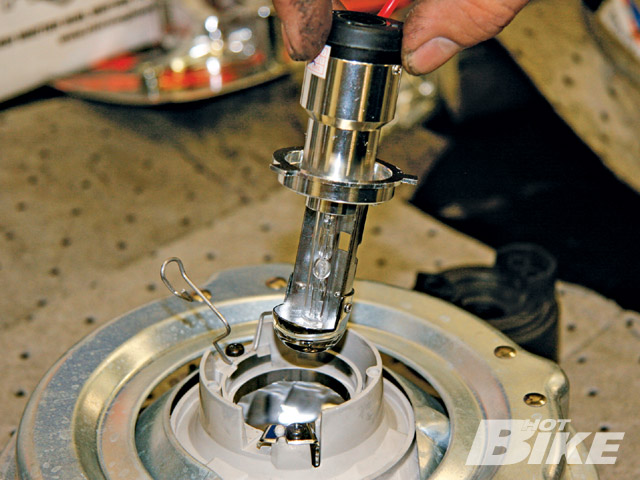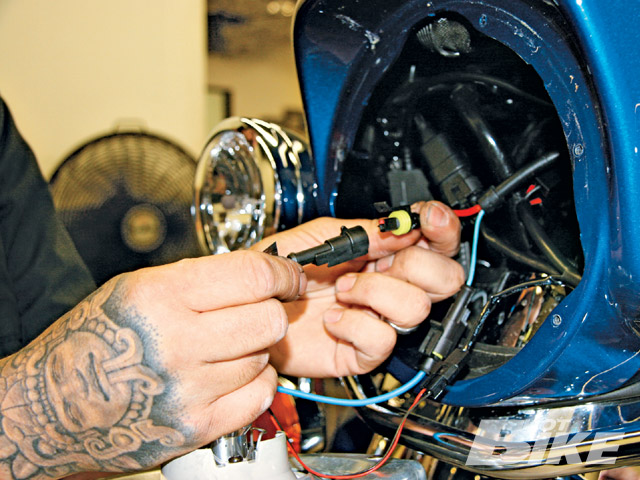 Nothing is more frustrating or dangerous than riding at night and not being able to see the road ahead very well or be seen by oncoming traffic. Sure, what is in front of you may be lit up fairly well, but visibility is nothing to compromise. If you could use better lighting from your standard headlight, then a HID (High Intensity Discharge) light may be the path to go.
ElectroSport in Oceanside, California, offers HID lighting options for cars to dirt bikes and have stepped into the cruiser and street bike markets. The company's HID lights feature both high and low beam settings and provide some of the highest levels of lighting output available. ElectroSport bulbs feature a shield that prevents oncoming traffic from being blinded in low beam. The company's HID lights produce a pure, bright, white light instead of yellow-tinted light from halogen headlights. ElectroSport's HID lights also feature a little extra green hue to increase the amount of light that can actually be seen by the human eye instead of other HID kits that typically use blue light, which according to the company, is a difficult color to see and focus on properly.
ElectroSport's HID kit allows for plug-and-play wiring designed to minimize installation time. We wanted to see the increase in light and ease of installation from the company's HID Kit (MSRP $249) on our '09 Ultra Glide. We went to Anaheim-Fullerton Harley-Davidson, where service technician Matt Cortez did the install while we snapped some photos.