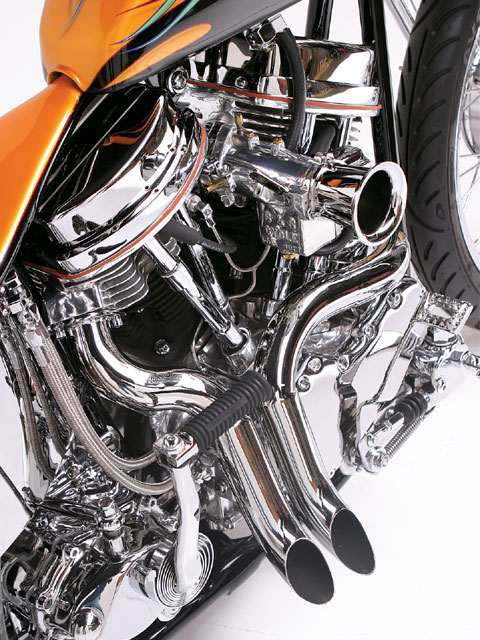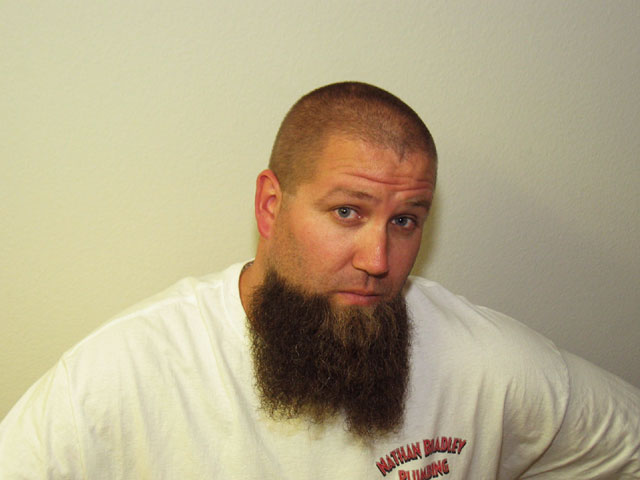 Many years ago, someone gave me a good piece of advice that has stuck with me and I still use to this day: Keep a pad of paper and a pen or pencil next to your bed. No, it's not what you think-get your minds out of the gutter! It's that you never know when a provocative thought…ahem…new idea or concept will pop into your head. Some of the best and maybe even worst ideas can come to you in your dreams. Therefore, whenever I have a dream about what seems like a good idea, I'll try to remember it the best I can when I wake up and write it down immediately. For me, nine times out of ten the ideas turn out to be garbage, but every once in a while there's something there; it just takes a little more thought and re-working (when I am awake and clear-headed).
A notepad and a pen on a nightstand is exactly how our super-smooth cover bike came to be. Jerry Berryhill awoke from a dream about a sleek, powerful, FXR-inspired pro-street, and sketched it out before he went back to counting sheep-or were they custom motorcycles? And from that chicken scratch on the paper, he and Rodney's Cycle House turned steel dreams into reality-beautiful reality, I must say.
We caught some slack a while back about running baggers in HOT BIKE. Well, guess what? That didn't stop us, and we've got another in this issue. This black and blue bruiser comes from Rich Fulk, product line manager for Custom Chrome. Rich had just purchased an '06 Street Glide and decided to show how you can dress up the eye-catching FLHX even more with just some bolt-on components out of the Custom Chrome catalog. For those who like to wax nostalgic, our feature on Billy Aaron's Panhead will bring a tear to your eye. Billy has resurrected his ol' bike a couple of times, and he knows how to turn old metal into rolling art. On the Sporty side of things, Scott Webster of Leroy-Thompson shows us wide tires aren't just for Big Twins. This bike is a hand-crafted monster with a massive 360mm piece of rubber out back ready to tear up the streets.
Speaking of Sportys, our newest editor drops his '06 XLC 1200 with some new rear springs and a frontend drop kit from Progressive Suspension. Sticking with suspension, our First Look tech piece gets up close and personal with Alloy Art's new self-adjusting air ride system. This is a really cool new product and should be a great asset to all those bagger riders out there. Performance wise, we've got a tech piece that's probably on the top of everyone's list: bolt-on power. We threw on TP Engineering's Scramjet Air Cleaner and picked-up 5hp out of the box.
H-D introduced the new '08 CVOs (before the regular '08 lineup?) and we were there to throw a leg over 'em. Loaded with chrome and fancy paint, these things are ready to turn heads. Lastly, we check out Big Dog's first step into the electronic fuel injection world and ride the new EFI Bulldog. It's nice to see the production-custom market is looking to the fuel injected future, and Big Dog got it right. The Bulldog ran smooth, no popping, stuttering or puttering, just consistent, even power as you roll on the throttle.
As they say, time flies when you're having fun, and we are having a lot of fun-time is disappearing, the year is almost over.
Until next time,
Eric
[email protected]