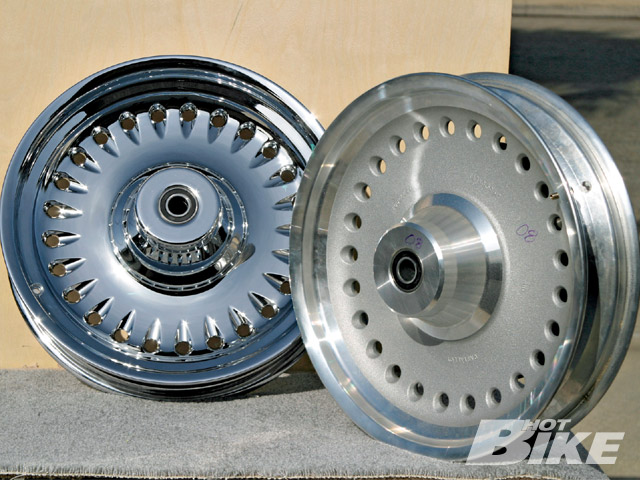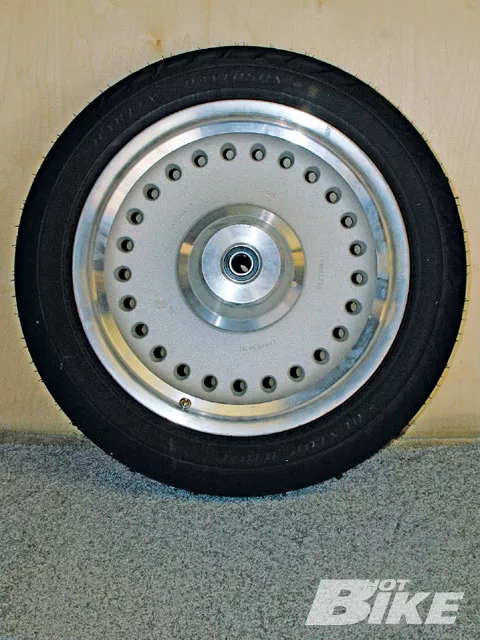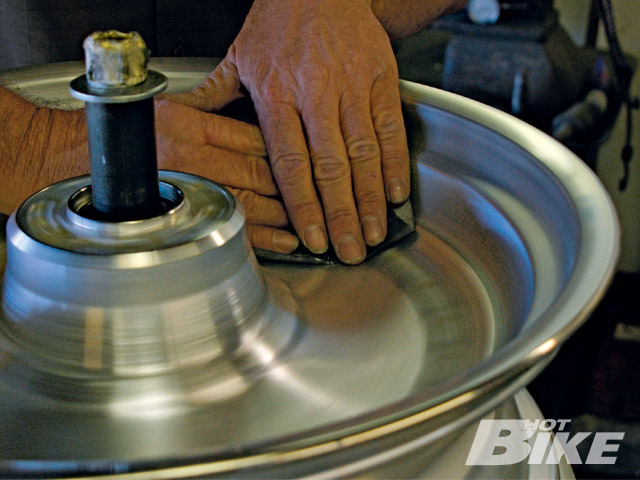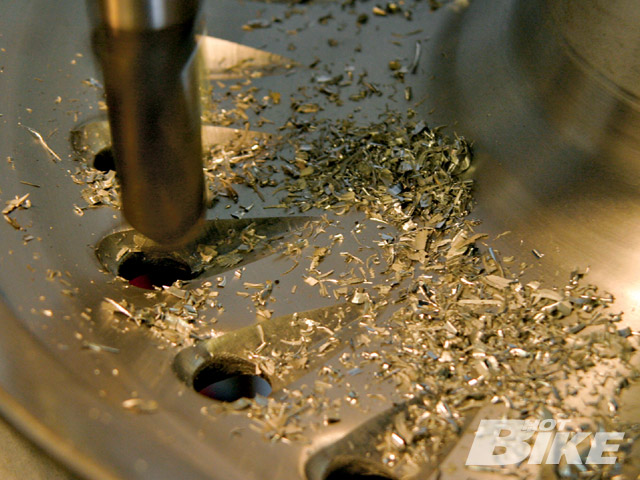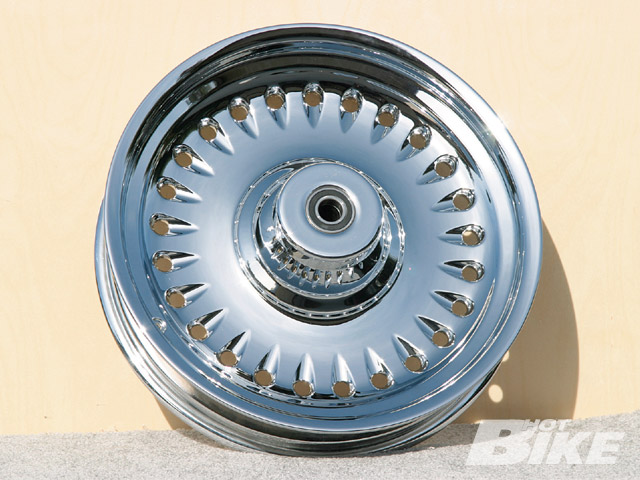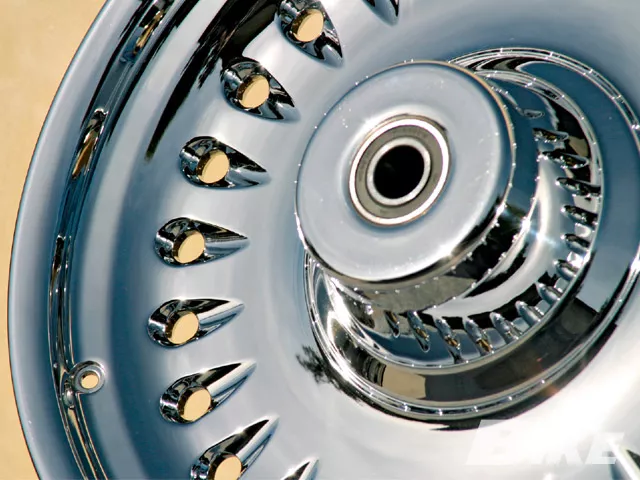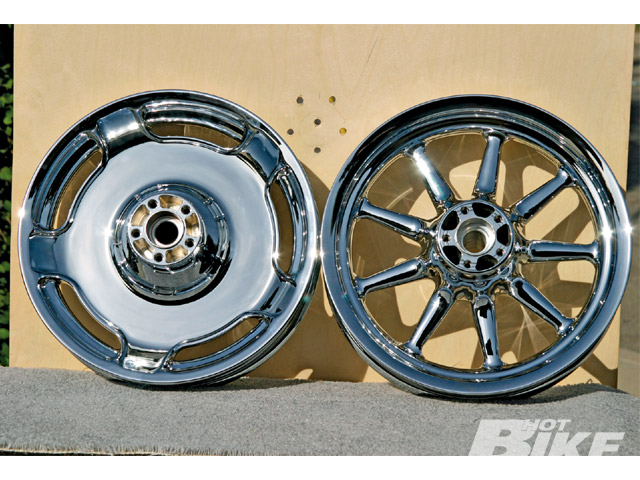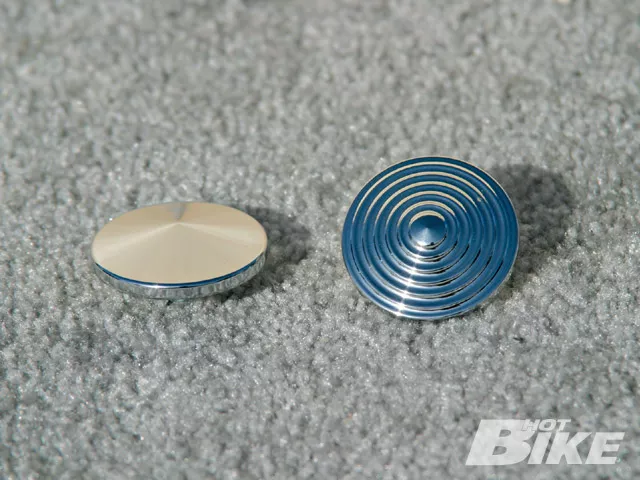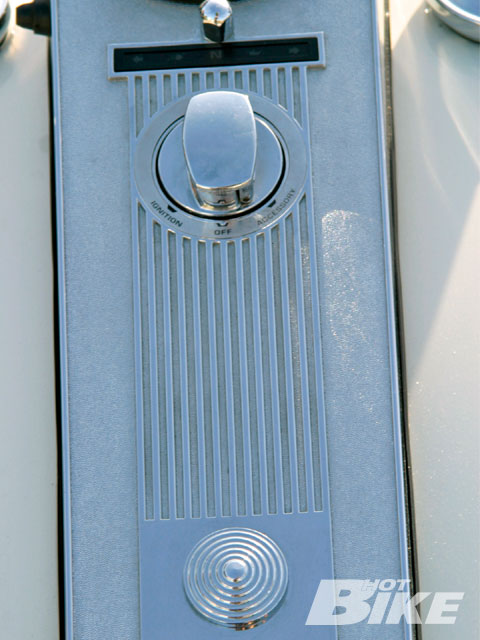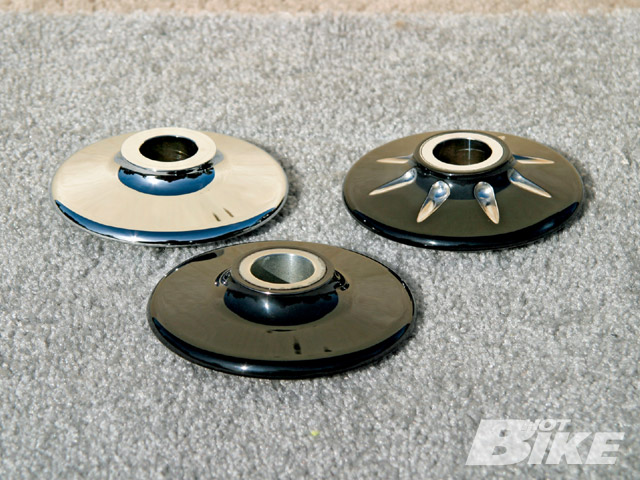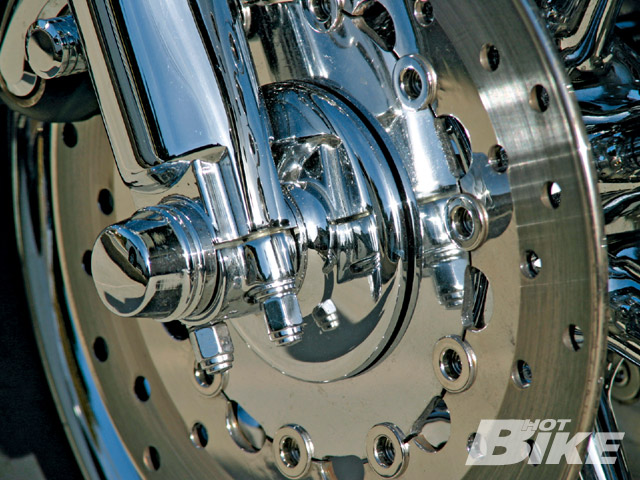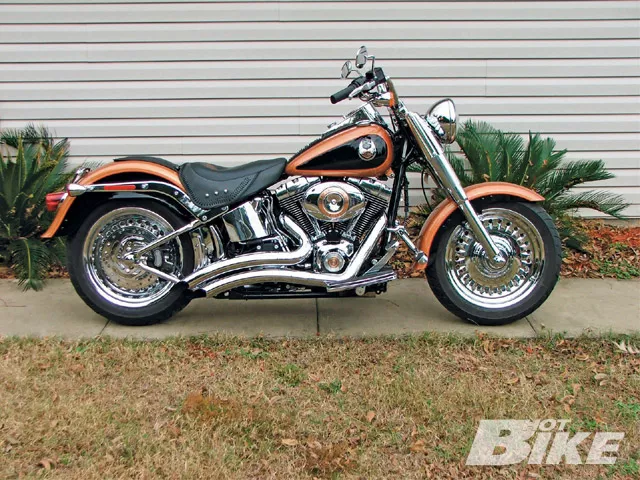 For most Harley owners, a new set of wheels ranks somewhere in the top two items to swap out on their project list. However, aside from an extensive motor hop-up or a flashy paint-job, new wheels can be one of the most expensive purchases. Sure, your stock wheels might look great and roll straight. But what if you could make them look even better and at the same time save a bundle of money? That's exactly where Joe Cutshall of Willy Shiny Wheel Spacers fits in.
Joe's Willy Shiny company is originally known for its wheel spacers for Touring models, but Joe has expanded his business to offer chromed stock H-D wheels as well. Recently, Joe got a hold of some OE, late-model Fat Boy wheels and started messing around with the hole pattern at the outer edge of the rim. After some trial and error, he eventually came up with a fluted design that utilizes the stock holes, but gives the wheels a completely different look–especially once they are chromed and spinning down the road. The best part is that the wheels go for $995 a set, bearings included. There is a $400 refundable core deposit as well. So initially you'll pay $1,395, but once Joe sends you the new wheels, you send him your stock Fat Boy wheels within 30 days and you'll get your $400 back.
In case you haven't priced new wheels lately, unless it's a spoked wheel, you can't even get one chrome wheel for less than $1,000. Then again, even some spoked wheels go for more than a grand each. We were able to catch up with Joe and he showed us how the fluted Fat Boy process was done.