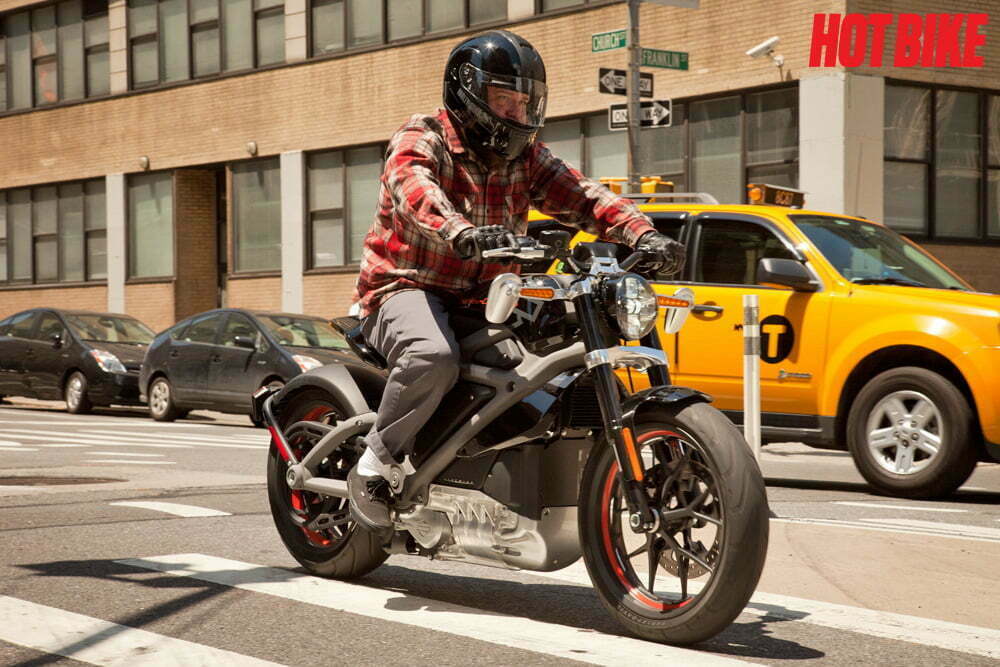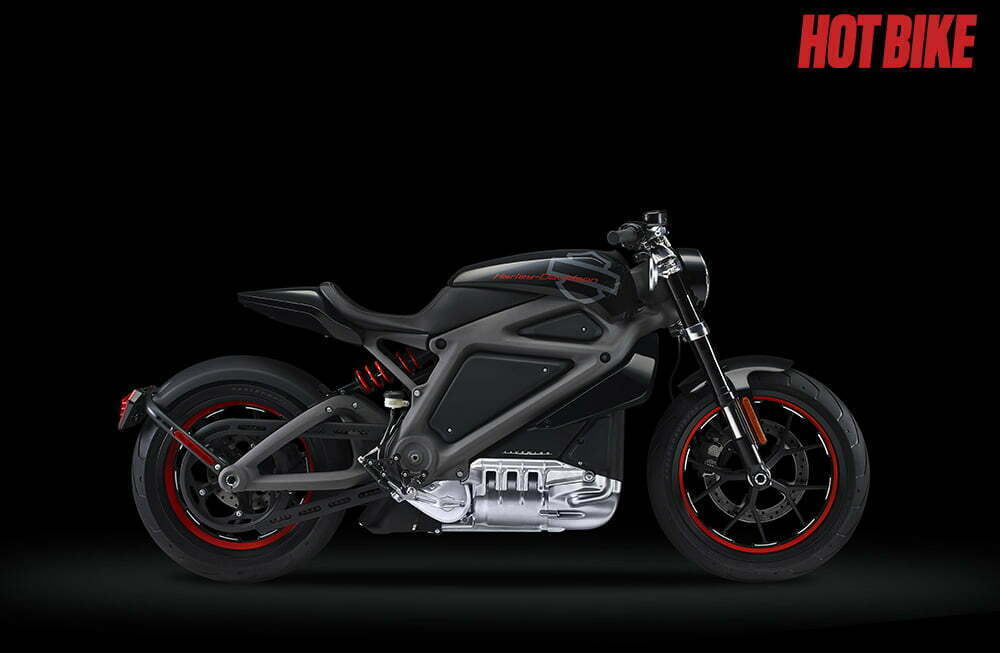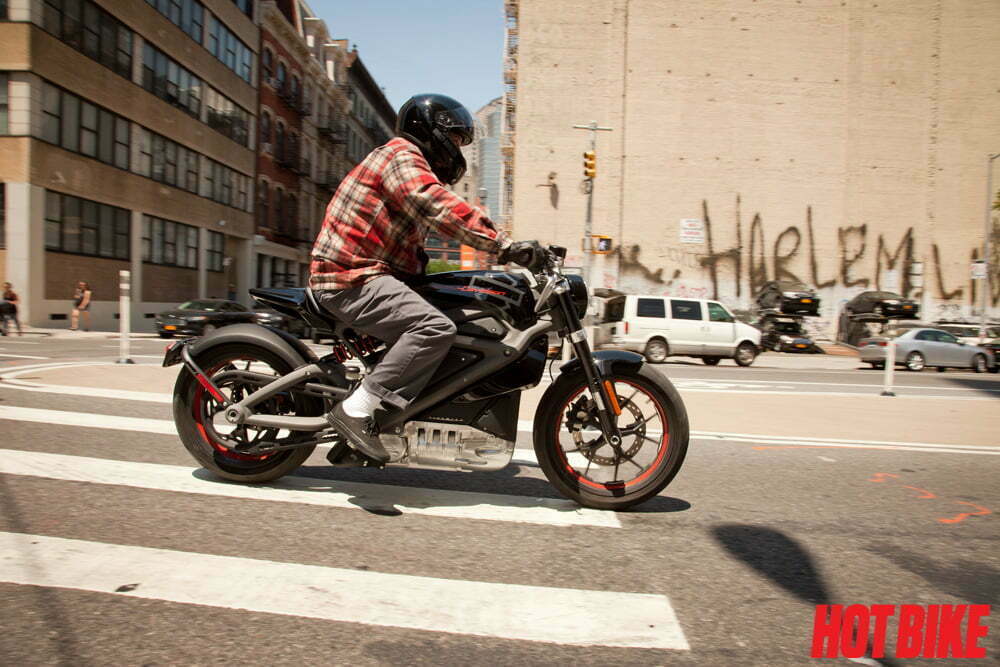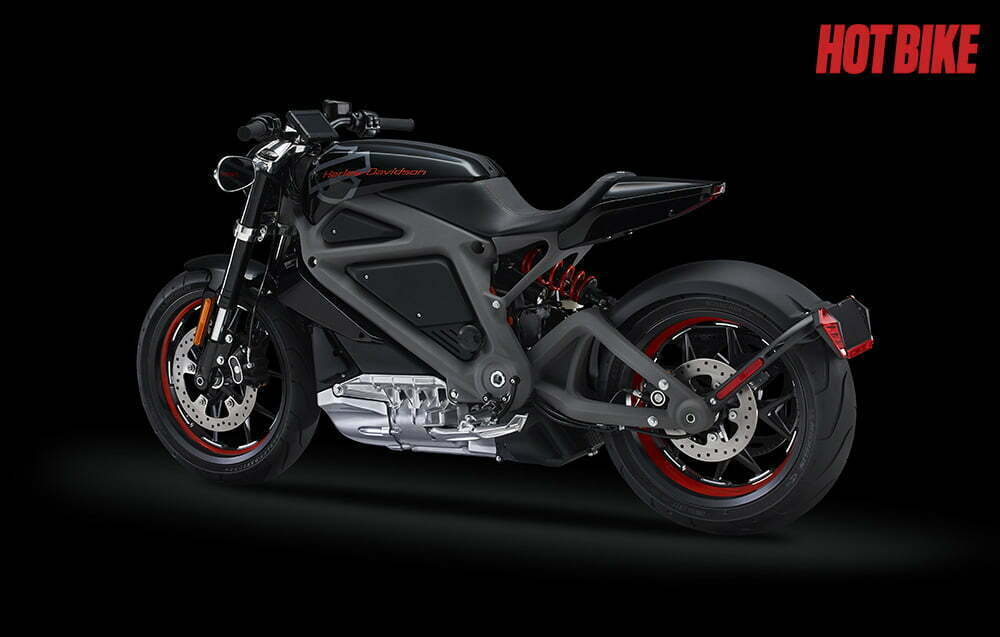 Project Livewire
The world is a much different place that it was in 1909 when Mr.
Harley and Mr. Davidson were banging out production motorcycles in a
little shack on Juneau Avenue. These bikes ran on a strange new
technology called gasoline, which was only sold at select general
stores in glass bottles.
Fast forward 111 years and H-D has yet again tapped into the vein of
the latest technology to make it's cycles run. This time it's green
and clean electric battery cell technology in the form of Project
Livewire.
Project Livewire is not a product you can buy, but one that you can
experience. What in the hell does that mean you ask? Instead of going
hog wild (pun intended) Harley-Davidson is just dipping its toes into
the electric power plant scene in a rather smart way with Project
Livewire's consumer-direct tour of their select H-D dealerships. This
is where real-world testing, analysis, and most importantly Q & A
sessions about the yay and nay of the Livewire's design and ergonomics
with Joe and Gina Public can happen.
After this year-long fact finding mission the bigwigs at H-D are going
to decide if its a viable product with a strong enough consumer base
to launch it as a full-on production model bike.
<div class="st-block quote text-
Notice: Undefined index: st_text_align in C:laragonwwwhotbike-importblocksquote.php on line 1
">
It is intended for a completely different
audience than most of us current fossil fuel addicted air-cooled
V-twin riders
I was flown out cross country to NYC's Tribeca district by the H-D
brass to throw a leg over the Livewire and test it out in some of the
harshest urban conditions know to man; Manhattan's grossly populated
stop-and-go city streets. And here is my consensus.
When I first saw the bike up close the styling really said " next
level" to me. The MoCo surely pulled out all the design and
fabrication stops on this machine with the aluminum perimeter frame,
scant seating, sculpted wheels, monoshock rear end, and upside down
front forks. It truly looks like no other Harley made to date, and
really why should it? It is intended for a completely different
audience than most of us current fossil fuel addicted air-cooled
V-twin riders
.
The bike has no clutch or clutch lever and no gears to shift through.
Just a throttle to make it go and some ample brakes to make it stop.
This made for great riding in a congested city where
brake/clutch/shift drills can happen 40 or more times per block. And
while riding down the famed street of Broadway dodging careless taxis,
reckless bike messengers, and feckless pedestrians its good to not
have to think about anything else but stopping and going. Another
topic of note is by having a bike that a person doesn't have to shift
and clutch it broadly opens the doors to what kind of folks are able
to ride this bike.
The Livewire's 460-pound weight had a substantial feel to it. It
felt solid at any speed. And with the light weight and positive
steering geometry the Livewire was pretty nimble when turning in tight
radiuses, so it would be great in quick inner-city parking spot
thievery situations.
The power of the Livewire felt good for a bike of its size. With a
horsepower rating of 74 @ 8500rpm and 52 ft lb of torque as well as a speed
limiter of just above 90mph it can get from 0 to 60mph in 4 seconds.
The feeling of how the power is delivered to the rear wheel is very
linear. And without the need to shift some amount of forethought
should be taken until one gets used to just how directly the power
comes on when the throttle is twisted.
The H-D engineers also added a compression or "engine" brake to the
Livewire so when the throttle is closed it slows the bike down similar
to how an internally-combusted motorcycle reacts when the bike is not
getting gas fed to it from the throttle.
As it now sits the Livewire has a 53 mile range which is all well and
good for folks who work and play rather close to home and by the time
if or when H-D gets around to deciding if its going to produce a
two-wheeled Tesla in the near future we are sure the range, weight,
and overall technology of the batteries will be far better than it
currently is.
Speaking of mileage, I wanted to ride the bike more that I was allowed
to and though I got a good feel for the Livewire, my short stint on it
really left me wanting more time in the saddle on this strangely zippy
little machine from the future. So maybe you will just see me crashing
one of H-Ds tour stops and cutting in line right in front of you so I
can get a bit more high voltage between my legs.
The question I have been asked the most about the Livewire is if it
were available for sale today would I buy one? Well, with a total
hatred of the current prices that fossil fuel companies love to
instill upon us and a 15 mile commute to work each way, yes I would
have to say I would be very interested in owning one. But lets be very
clear here, I would not replace either my Dyna or Road Glide with one.
To find out if the Project Livewire Experience Tour is coming to
a dealer near you, checkout project.harley-davidson.com