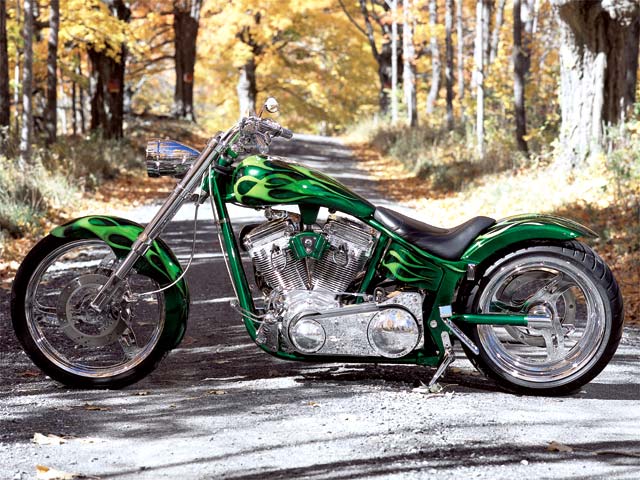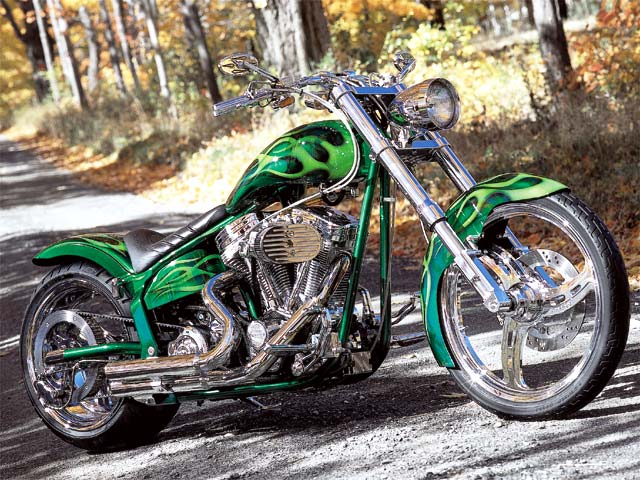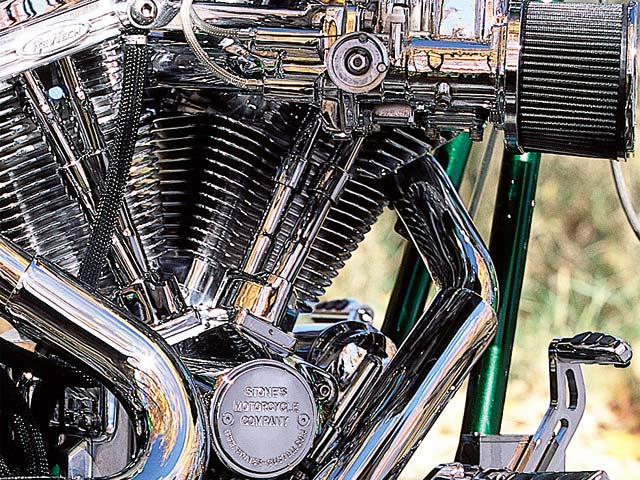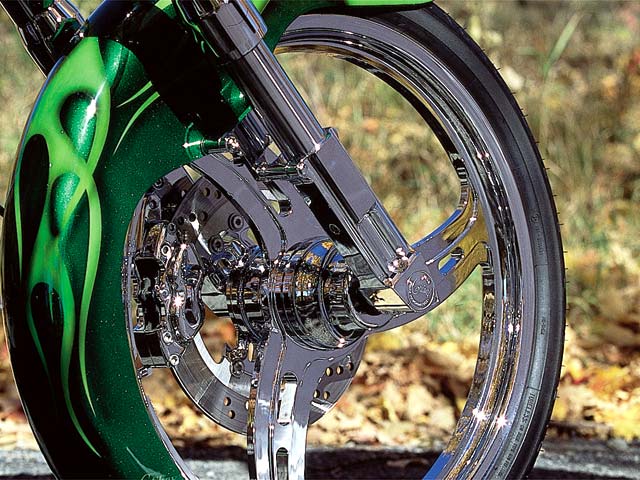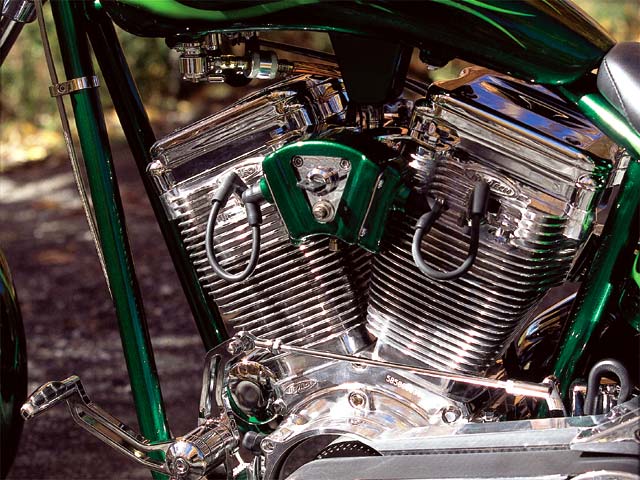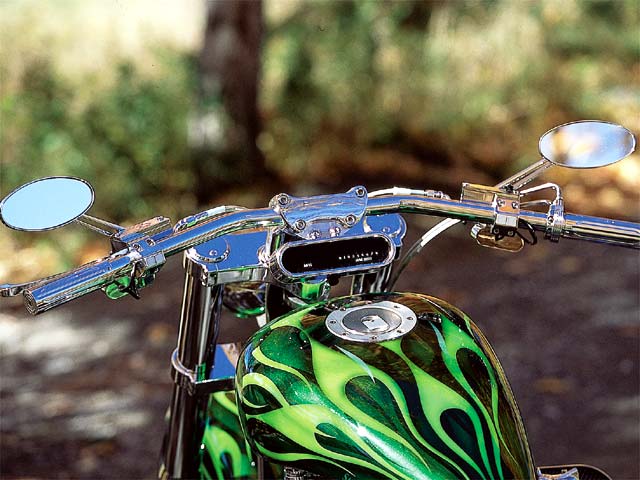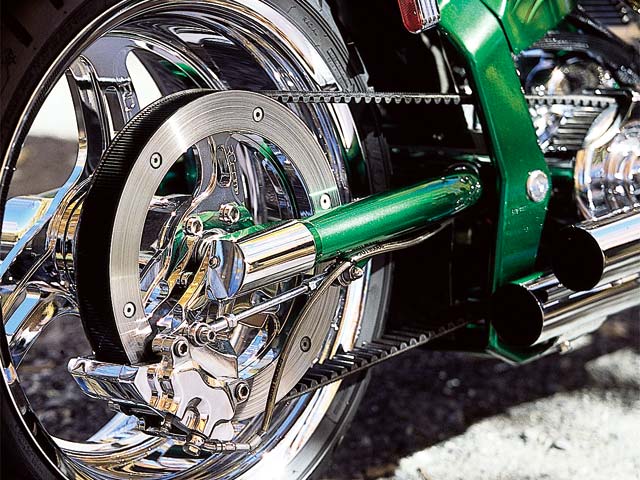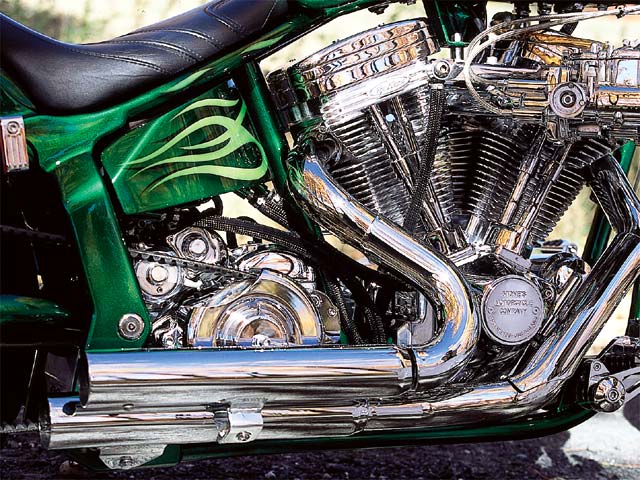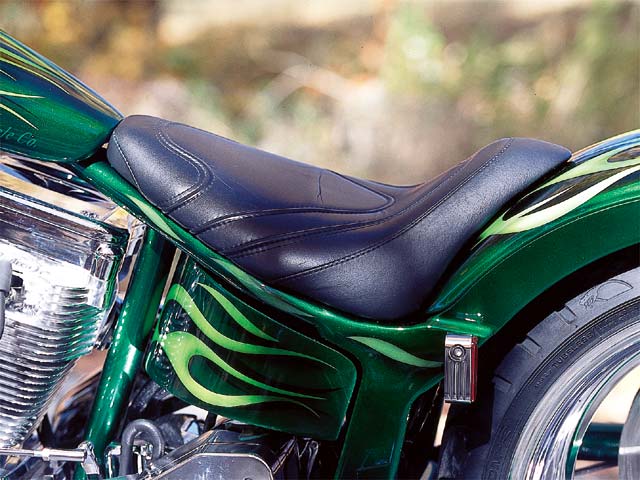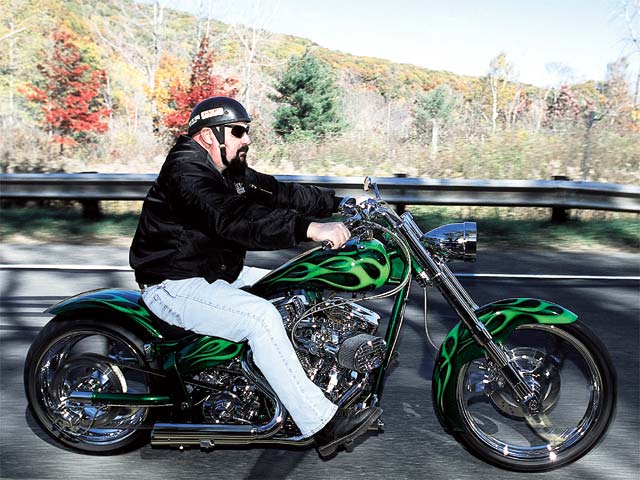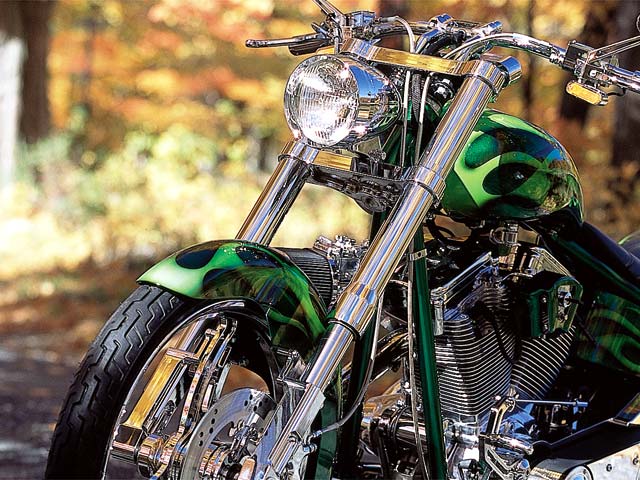 We all know that tools are designed to do a specific job. While one tool may do one job really well, chances are it will only do a mediocre job at other tasks. This principal also applies to motorcycles. Take a slammed, big-inch, fat-tired rigid for example. It's a great motorcycle to blast around town on, go out for an afternoon ride with your buddies, or to cruise the boulevard looking for bikes to smoke. On the other hand, chances are you are not going to be logging 400-plus miles a day on it; for that you want a motorcycle that affords you a bit more comfort — a bagger of sorts. The flip side of that coin, baggers are not the most stylish motorcycles on the planet.
Bob Menard, a local of Whitensville, Massachusetts, recently found himself trying to decide which direction he wanted to go. Bob was perfectly happy riding his hot-rodded Road King through the twisty roads of central Massachusetts — enjoying the smooth ride and the responsive hand-ling provided by the big bike — however, something was missing. Deep down inside he had the desire to own a low-slung, fat-tired bike that would really stand out in a crowd. The only problem: All the motorcycles he saw that could accommodate a 250-series tire did not have the handling qualities and capabilities he expected — due mostly to the transmission being offset in order to accommodate all that rubber at the rear.
That was about to change for the better.
Bob spent an afternoon attending the World of Wheels, motorcycle/car show, in Boston. As he visited exhibitor after exhibitor, he became more and more enthused about a second bike. When he stopped in at the booth of Steve Stone, owner of Stone's Motorcycle Company, of nearby Northborough, Massachusetts, he sat down and described his desires, as well as his concerns regarding the handling issue. Steve informed Bob that Baker was reportedly building a right-side drive transmission, built to address just this issue. Bob was not quite ready to jump in; that's when Steve informed him that Stone's is classified as a motorcycle manufacturer — this gives Stone's the ability to stamp VINs (vehicle identification number) on the bikes the company builds. This would make it much easier for Bob to register and insure the bike. That was all Bob needed to hear; he was in.
The first step Steve took to get the project moving was to order a motor. Throughout the past few years, Stone's has had great success with the RevTech motor line. Considering this, he ordered a RevTech 100-inch motor. The polished mill — straight out of the crate from Custom Chrome — would be treated to a dual Webber carburetor, Dyna ignition, and a set of Bassani Pro Street 2-into-2 pipes.
Steve did some wheeling and dealing with the folks at Baker and took delivery of one of the first Baker five-speed, right-hand drive units to hit the streets. The Baker unit found itself sandwiched between a BDL 3-inch open primary, a BDL clutch, and an R.C. Components drive-side pulley/brake unit.
A Daytec 250 Stealth frame was chosen for the build, since the Stealth frame could accommodate a 250-series tire, and more importantly, it was designed with the Baker right-hand drive in mind. The Stealth is raked to 36 degrees and has an additional inch of stretch that Steve added to the downtubes. A Daytec Stealth swing arm is used to contain the R.C. Components 18×5.5-inch wheel, fit with a 250 Avon Venom tire. That entire assembly is isolated from the frame through a pair of H-D shocks.
Up front, steering and suspension duties are handled by a 2-inch-over, 54mm inverted fork assembly from Ceriani. The highly polished chrome frontend is home to an R.C. Components wheel and an Avon Venom X 21-inch tire. Providing the bike with plenty of stopping power are a rotor and caliper from R.C. Components.
Steve would fabricate all the sheetmetal, with the exception of the Daytec oil tank, in-house. He began with flat sheets of steel, and by the time he was finished hammering, welding, and smoothing, he had a tire-hugging front fender, a long stretched gas tank fit with an aviation-style filler, and a short rear fender that blended into the frame.
The sheetmetal and the frame were handed off to Stone's own Jay McFee for a quick molding session before the paint. Hearkening back to Bob's desire for a paintjob that would be noticed, Jay decided to go with flames — a lot of them. He used alternating layers of House of Kolor Organic Green and Neon Green to produce the 3-D flame pattern that covers the sheetmetal.
To bring Bob's bike to completion, the crew at Stone's installed a set of its own in-house built, 1-inch drag bars. Nestled between the Drag Specialties risers is a Dakota Digital speedo/tach combination that Steve mounted to keep an eye on things. Performance Machine hand and foot controls allow Bob to direct the bike while a Ness headlight and Taylor engineering taillight help keep the motorcycle visible. With the final wiring connections made, Steve set the Danny Gray seat in place before he fired up the motorcycle.
The next day when Bob came by to pick up the bike, he was absolutely blown away at how good his new motorcycle looked. With the bike warming up, he jumped in the saddle and motored away from Stone's. As he criss-crossed the Massachusetts countryside, he thought to himself not only did it look great, but how great it felt leaning the bike through corner after corner in the crisp fall air.