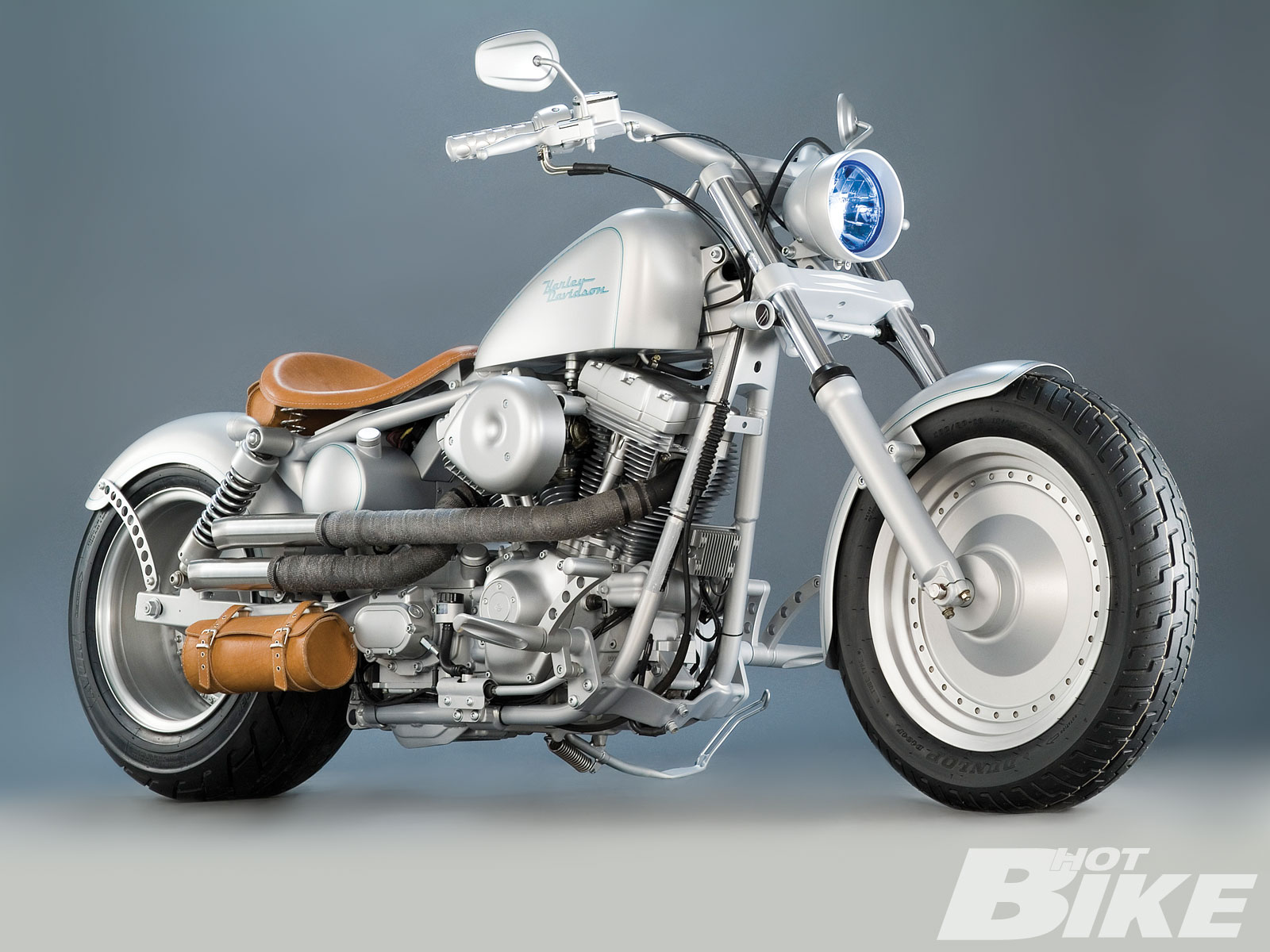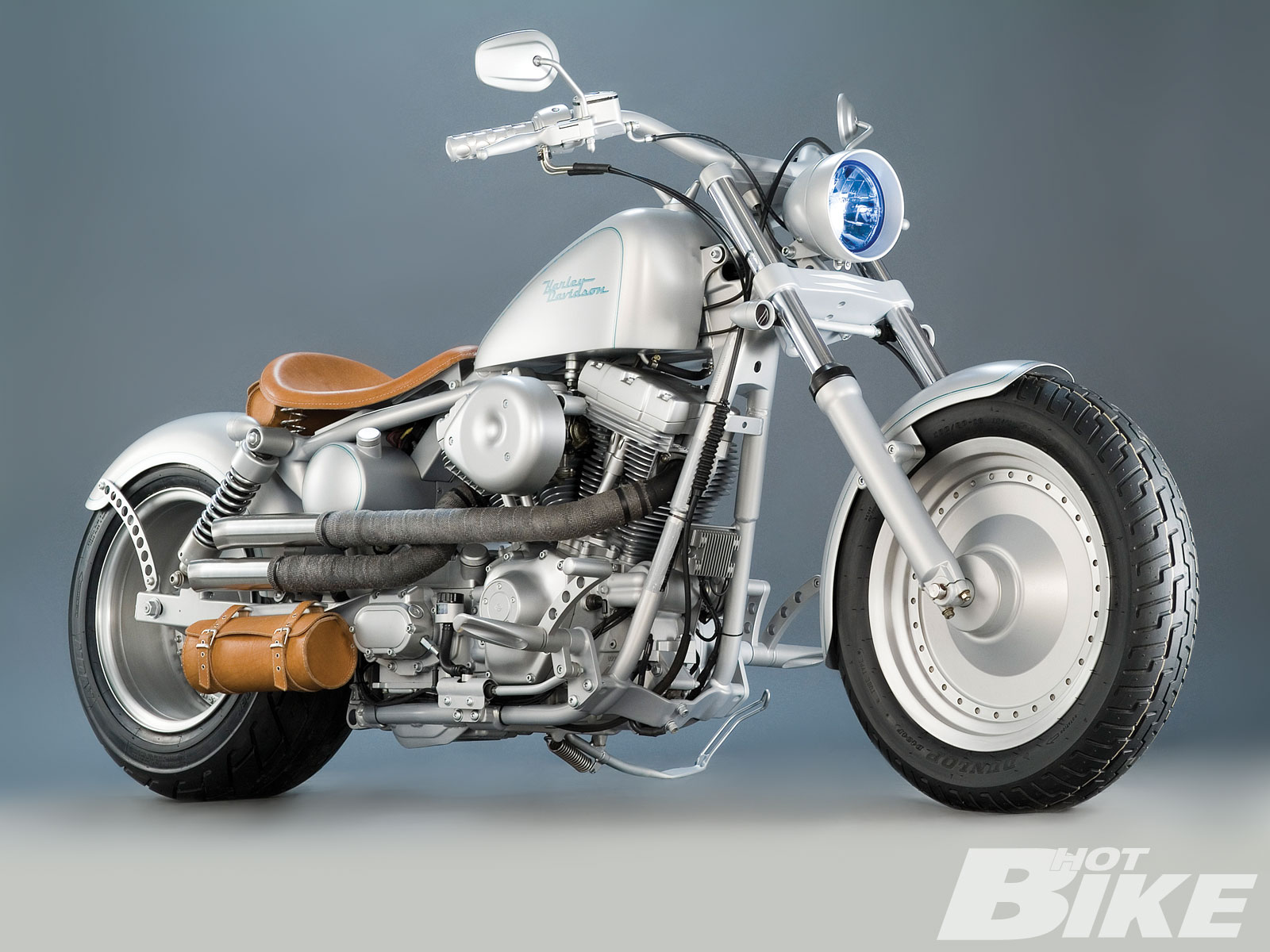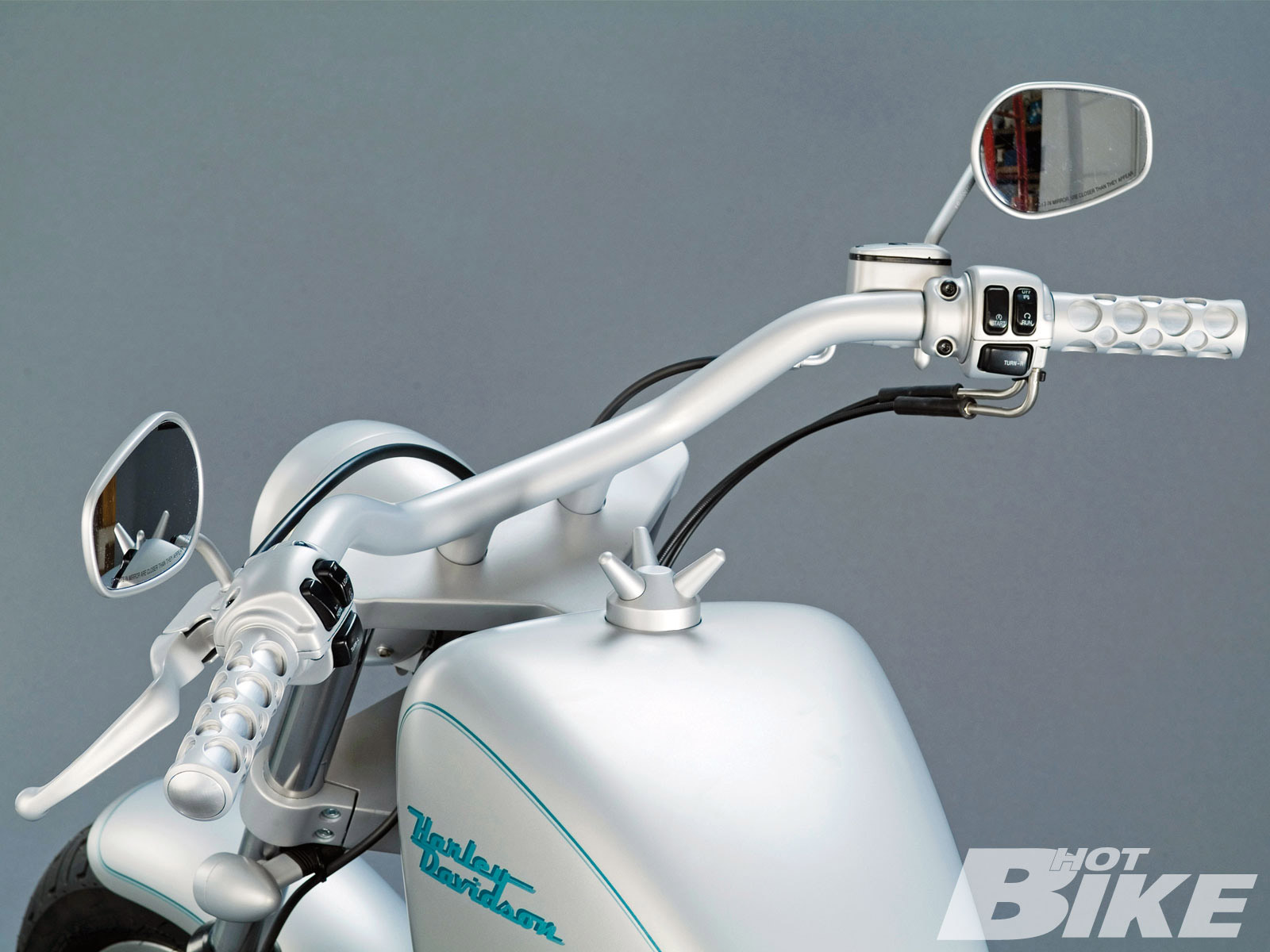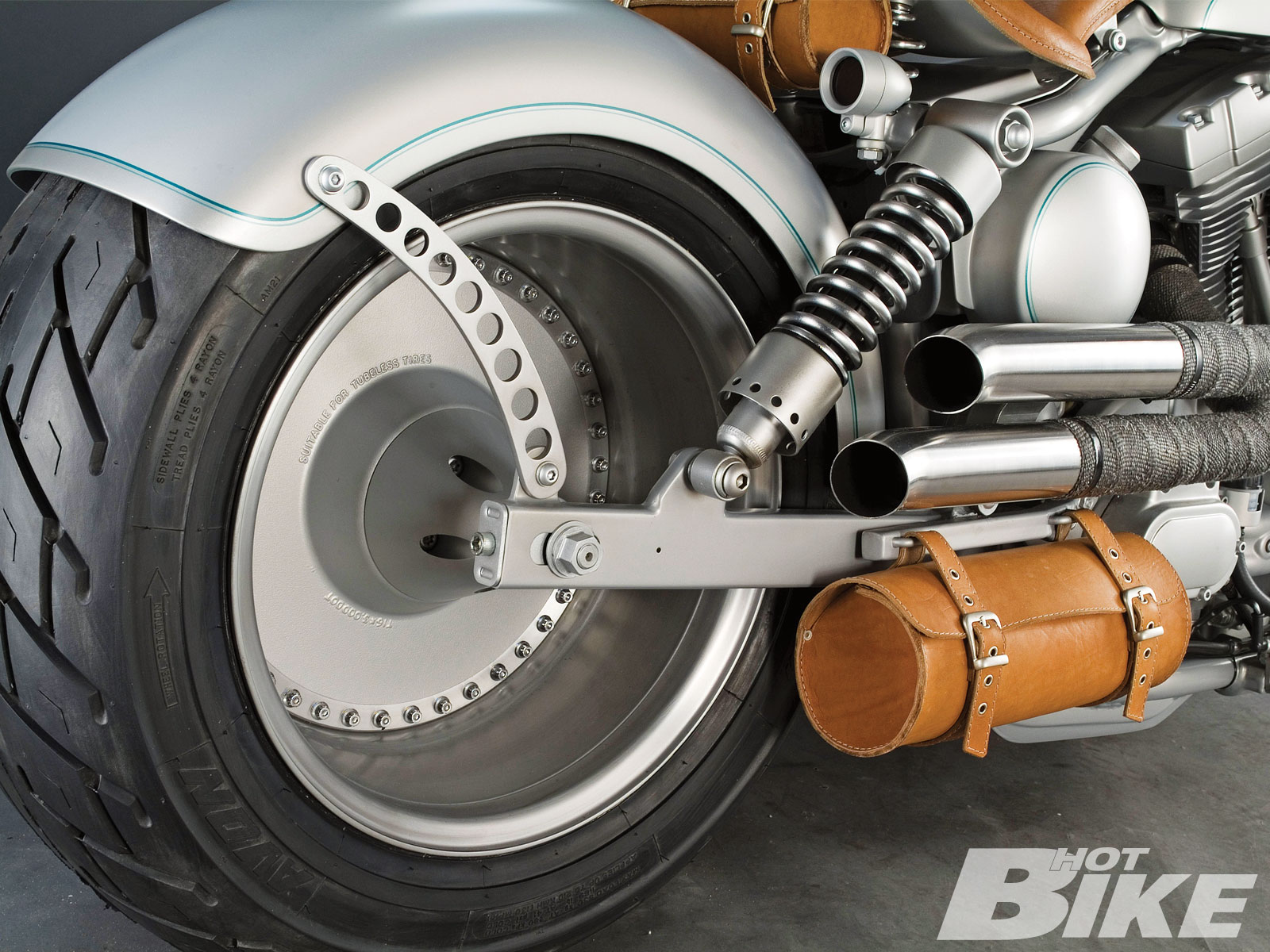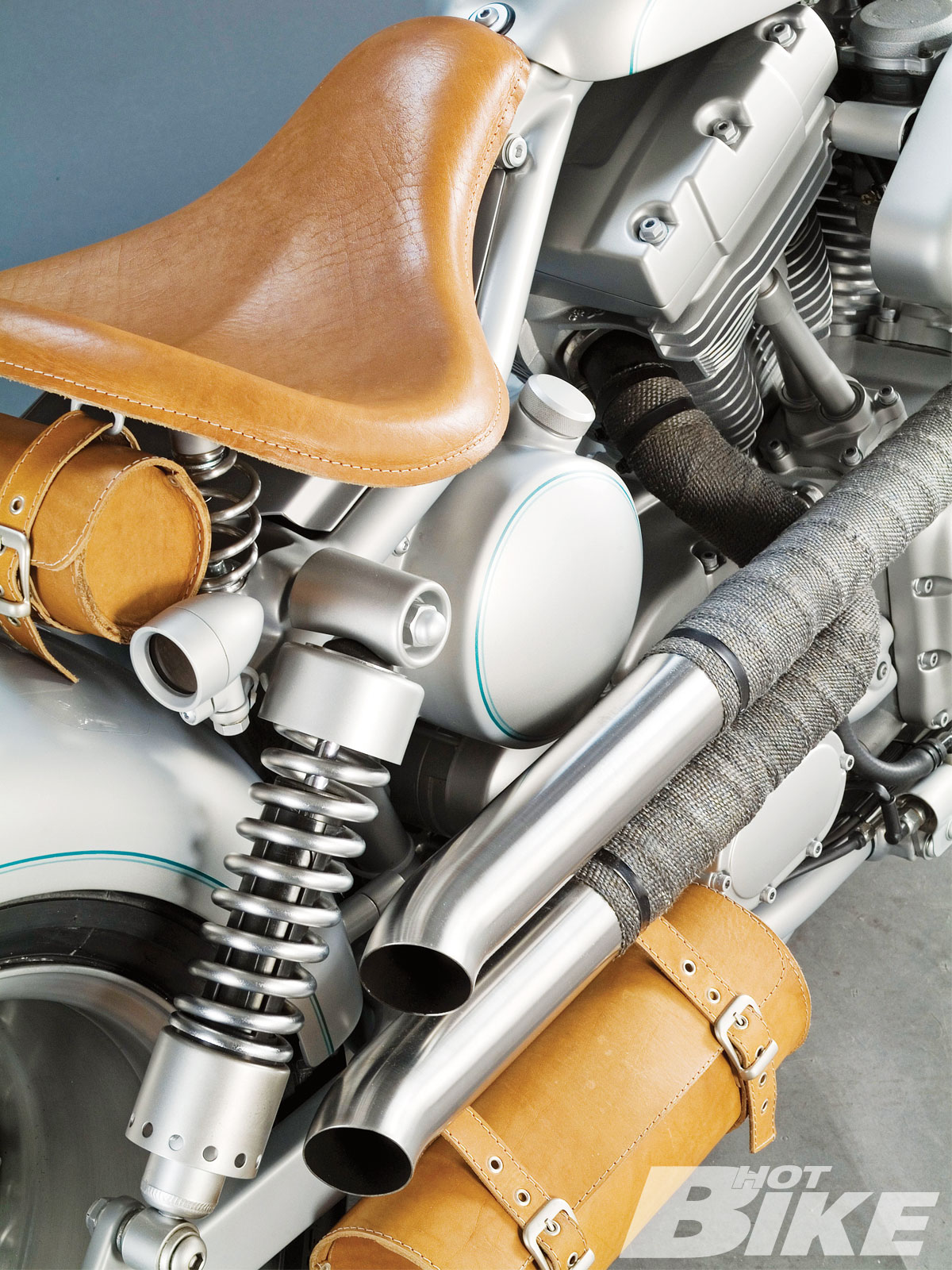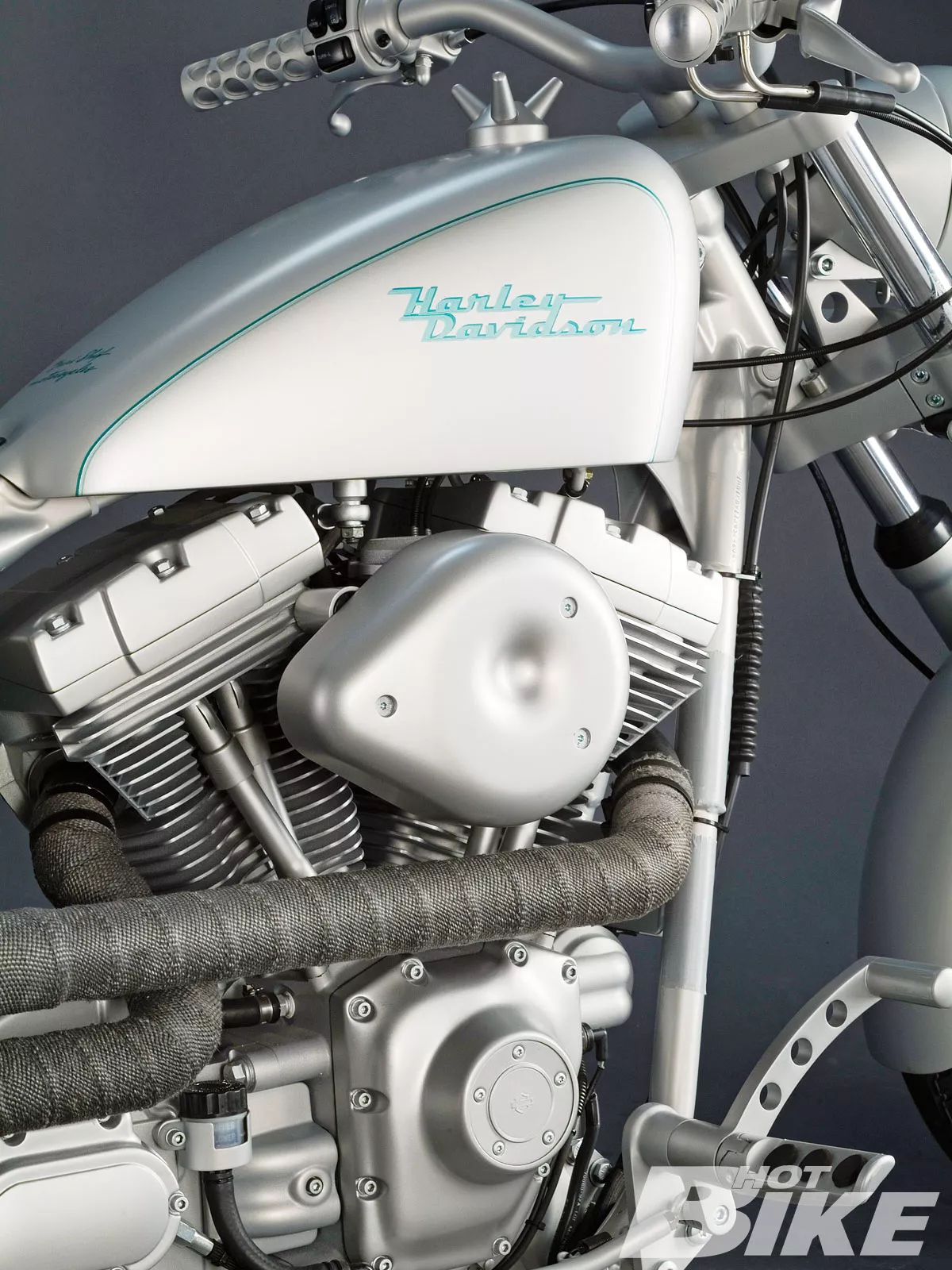 You know that Russian spy case that just broke here in the US a few months ago? Well, it has nothing to do with the Russian/Belarusian-built Dyna you see here. Sure it would make for a much more interesting story if it turned out that those spies were sent here to take notes on the American custom motorcycle scene and steal trends and ideas from our American builders. However, as evidenced by this cool Dyna, one Russian/Belarusian shop, Yuri Shif Custom (YSC) out of Moscow and Minsk, Belarus, is already hip to what's hot.
With a strong background in kart racing, Yuri Shif, owner of YSC, decided to shift gears and take his talent for design and performance and apply it to motorcycles. Having been in the custom motorcycle world for quite a few years now, Yuri and his YSC crew have gained attention locally, nationally, and internationally with their bike builds. Working on completely ground-up builds or starting with an existing motorcycle, the YSC team can tackle any challenge thrown its way. So when the owner of this bike, Neki Moscal, wanted a different twist on a Dyna, YSC knew exactly what to do.
Starting with an '05 Dyna, the bike was blown apart with many of the stock parts piled up in the corner of the shop. Going for more of a steamroller look (or maybe with the harsh winters, that would be a snowplow), a set of YSC triple trees were cut to allow for a 16-inch Fat Boy wheel wrapped in a piece of 130mm Dunlop rubber to squeeze between the fork legs. At the rear of the bike a wider swingarm was crafted so that they could install a 230mm Avon and YSC custom billet wheel. In place of the stock gas tank, YSC went with a King Sporty-style tank and the boxy battery compartment was ditched in place of a barrel oil tank/battery tray. However, instead of actually carrying oil, the barrel tank is more for aesthetics and to fill in the gap in the rear of the frame. Next, a pair of fenders was shaped to cover the chunky tires with the rear being mounted to the swingarm via a set of custom arched and drilled fender struts. Up front a one-piece handlebar was fabricated and mounted directly to the top tree via its integrated 1-inch risers.
Once they had the drivetrain back between the framerails, YSC welded up a set of straight pipes with slightly turned-out tips. On the left side they then made a custom coil cover with indicator lights incorporated into it and mounted it to the top motor mount. Lastly, a custom sprung seat was bent and shaped to keep the rider tucked into the seat pocket.
With the fabrication done, all that was left was to add some color and reassemble the bike. For paint YSC kept it cool and subtle with an Ice Silver basecoat with hints of Ice Blue pin striping. Upon reassembly, some of the final elements were added, such as a set of YSC forward controls and footpegs, a spiky YSC gas cap, a custom YSC license mount/LED taillight on the left side, and some bullet LEDs mounted to the rear of the frame just under the seat. To help break up the frigid paint scheme and give the bike a little warmth, the seat pan was wrapped in lightly tanned leather and a matching small side bag and tool pouch were also added.
Every bike needs a name, and with the cold cool scheme of this bike, it was dubbed Frosted. And after three months of downtime, Neki's made-over Dyna was finally ready to plow the streets.
Specifications
| | |
| --- | --- |
| BIKE OWNER | Neki Moscal |
| SHOP NAME | Yuri Shif Custom (YSF) |
| SHOP PHONE | +375 296 241873 |
| SHOP WEBSITE | yurishifcustom.com |
| YEAR/MAKE/MODEL | '09/H-D, YSF/Frosted |
| FABRICATION | YSC |
| ASSEMBLY | YSC |
| BUILD TIME | Three months |
| | |
| --- | --- |
| ENGINE | |
| YEAR/MANUFACTURER | '05/H-D |
| TYPE/SIZE | TC/88ci |
| BUILDER | H-D |
| CASES | H-D |
| CYLINDERS | H-D |
| HEADS | H-D |
| ROCKER BOXES | H-D |
| CARB | H-D |
| AIR CLEANER | S&S |
| EXHAUST | YSC |
| | |
| --- | --- |
| TRANSMISSION | |
| YEAR/MANUFACTURER/TYPE | '05/H-D/Five-speed |
| CASE | H-D |
| CLUTCH | H-D |
| PRIMARY DRIVE | H-D |
| | |
| --- | --- |
| FRAME | |
| YEAR/MANUFACTURER | '05, '09/H-D, YSC |
| RAKE | Stock |
| STRETCH | Stock |
| | |
| --- | --- |
| SUSPENSION | |
| MANUFACTURER FRONT | H-D, YSC |
| LENGTH | Stock |
| TRIPLE TREES | YSC |
| MANUFACTURER REAR | YSC |
| SWINGARM | YSC |
| | |
| --- | --- |
| WHEELS, TIRES, AND BRAKES | |
| MANUFACTURER FRONT/TYPE | H-D/Fat Boy |
| SIZE-HEIGHT/WIDTH | 16×3 |
| TIRE/SIZE | Dunlop/130/90-16 |
| CALIPER | H-D |
| ROTOR | H-D |
| MANUFACTURER REAR/TYPE | YSC/Billet |
| SIZE-HEIGHT/WIDTH | 15×7 1/2 |
| TIRE/SIZE | Avon/230-15 |
| CALIPER | YSC |
| ROTOR | YSC |
| | |
| --- | --- |
| FINISH/PAINT | |
| COLOR | Ice silver, ice blue |
| PAINTER | YSC |
| GRAPHICS | YSC |
| | |
| --- | --- |
| ACCESSORIES | |
| FRONT FENDER | YSC |
| REAR FENDER | YSC |
| FENDER STRUTS | YSC |
| GAS TANK & CAP | YSC |
| OIL TANK | H-D |
| HANDLEBARS | YSC |
| HAND CONTROLS | H-D, Battistini |
| FOOT CONTROLS | YSC |
| FOOTPEGS | YSC |
| HEADLIGHT | YSC |
| TAILLIGHT | LED |
| LICENSE MOUNT | YSC |
| SEAT | YSC |
| SADDLEBAGS | YSC |