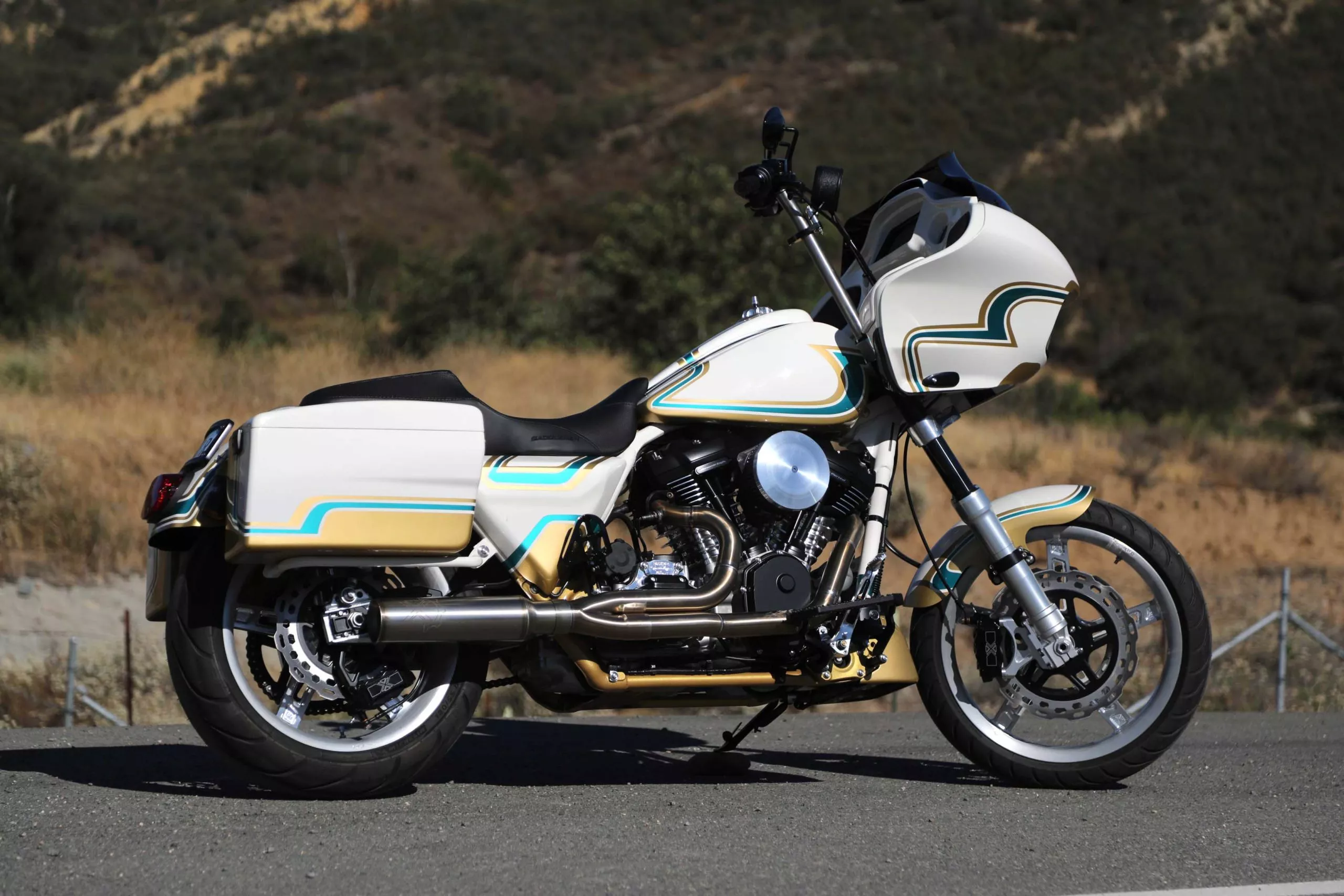 The crew over at FXR Division have been on the cutting edge of building performance-driven motorcycles out of factory Harley-Davidsons since they started the company in 2013. Don't let the "FXR" in their name fool you… Building FXRs might be their forte, but the company is composed of several master craftsmen that can turn anything stock into something unique and cool. Take this 2021 Harley-Davidson Road Glide for instance they recently completed for Born-Free 13, led by co-founders Justin Coleman and Chris Staab.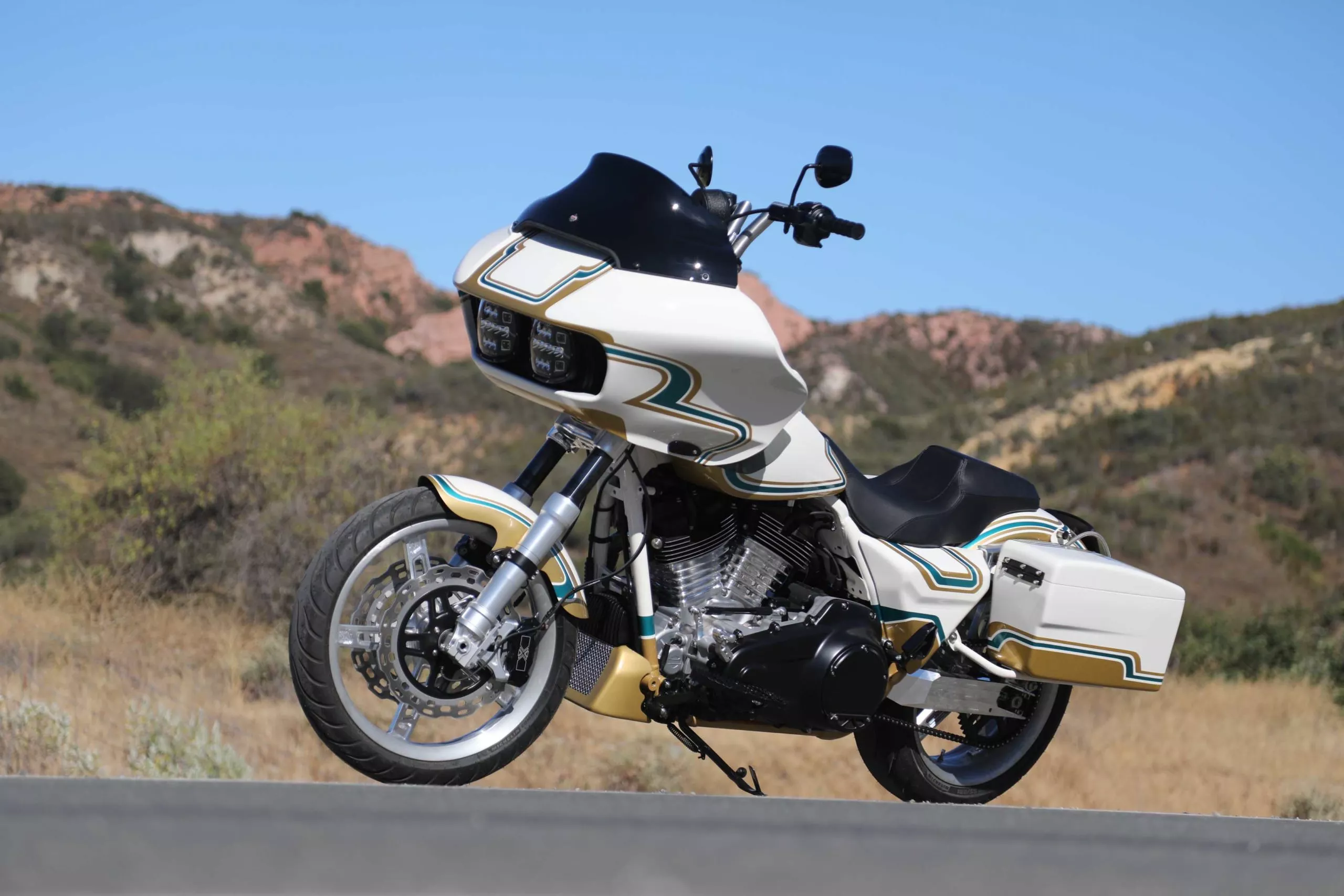 "We always strive to create builds that are clean and simple allowing each piece to be appreciated without being overpowered by the next," says Justin Coleman. "The colors and overall styling of this bike were pulled from a vintage LeMans race car." 
One of FXR Division's tried-and-true soldiers is Andy Meeh of Flyin' Iron Designs. Andy has painted several of Justin and Big Chris's bikes over the years. And if it ain't broke, don't fix it. He laid down a really clean Buttercream base coat and finished it up with some really cool and unique lines in a gold and teal hue. The frame was also color-matched via powdercoat by another trusted vendor, Bill Koppinger of Carl's Sales & Service.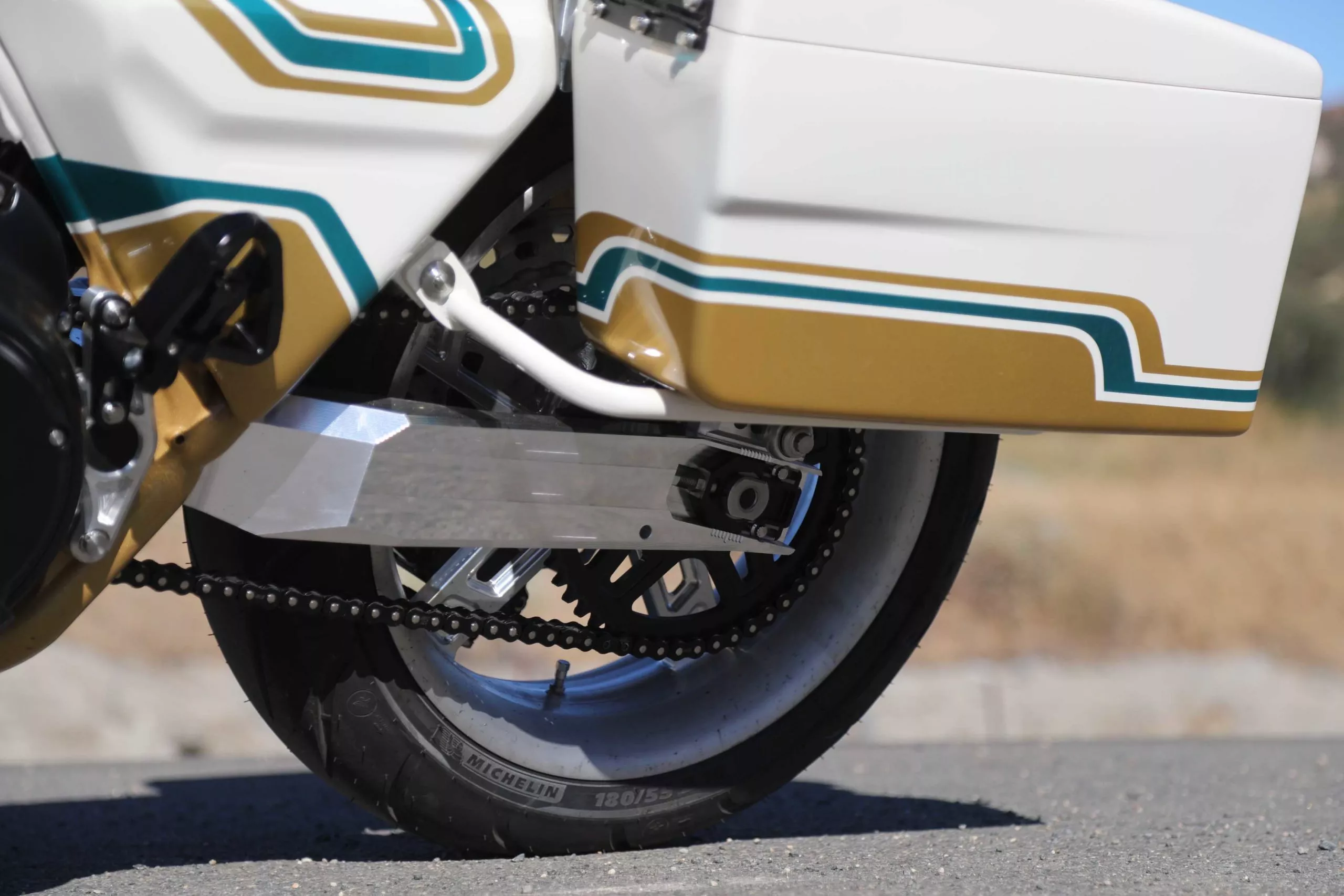 Of course it also helps that building cool, custom motorcycles is a great way to showcase what your company's products can do and what they look like from an application perspective. This bike was also built to showcase FXR's latest products for the 2009-later Performance Bagger market. Featuring the company's new proprietary rear section, which includes side covers, stamped steel rear fender, billet strut covers, bags and rails. "We've expanded our Saddlemen/FXR Division Pro Model seat line to include the Touring models," says Justin Coleman. "We are also running the 131ci kit from our sister company, Leading Edge V-Twin, to further display its beauty and functionality."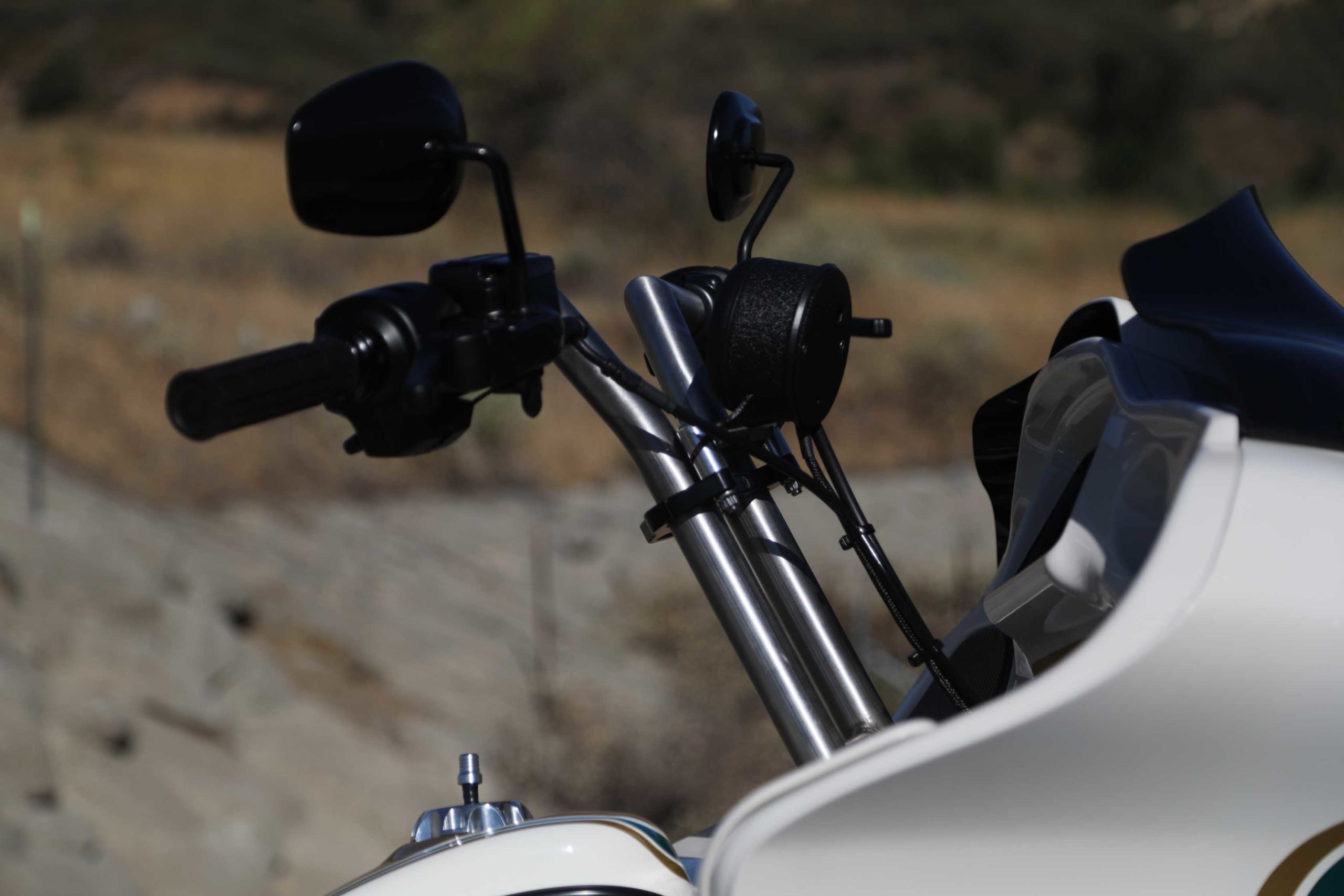 The one-off stainless steel FXR Division Split Angle bars provide a good amount of reach with just the right angle of pullback.
As you can see, there's not a lot to this bike that remained stock. The one-off stainless steel Split Angle bars, FXR Division/Rebuffini radial calipers, FXR Division/Saddlemen seat, FXR Division/Fab28 exhaust, Leading Edge billet cylinders and 131ci engine kit,  FXR Division/Ramjet Racing five-spoke wheels, Baker Grudgebox transmission and a whole lot more.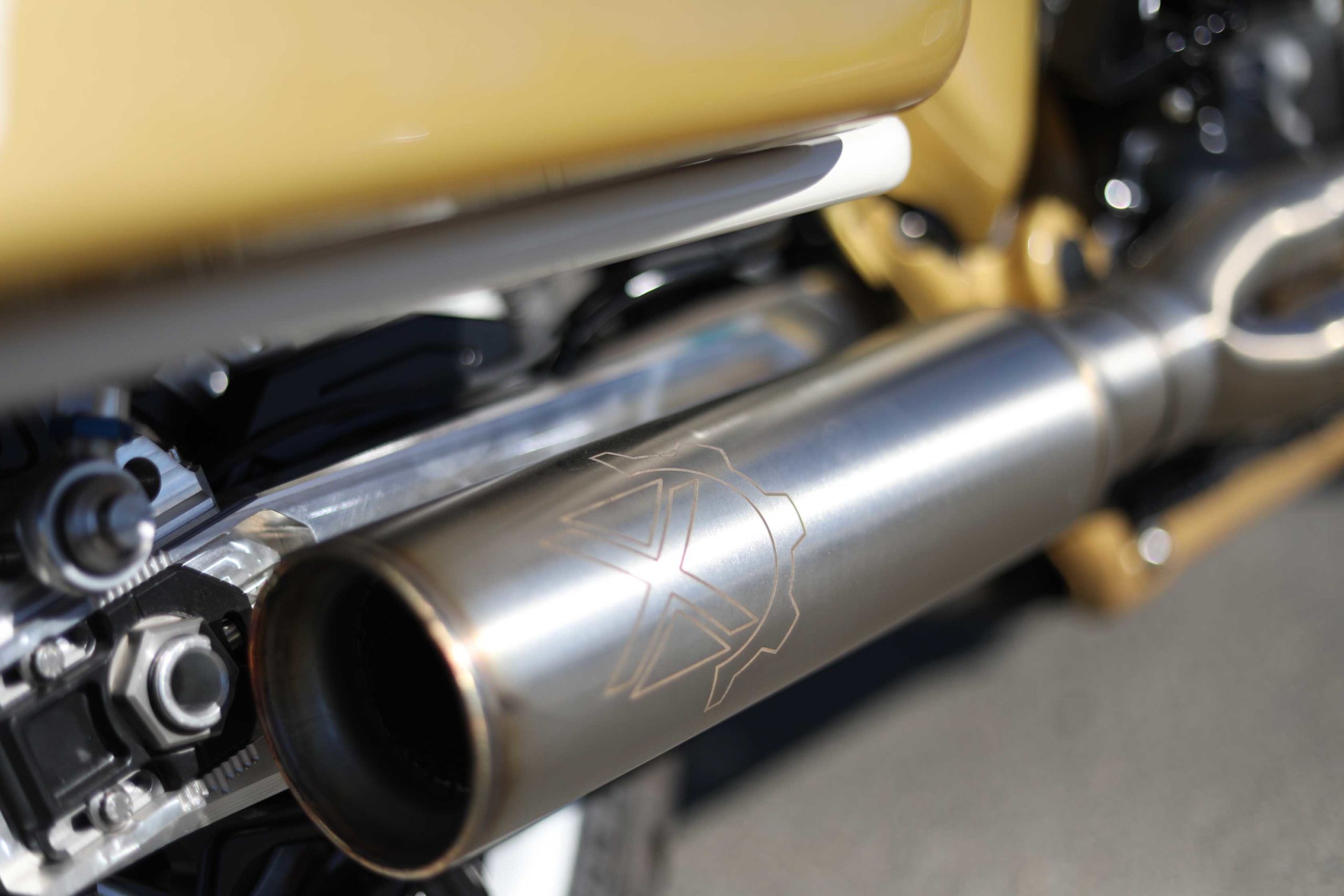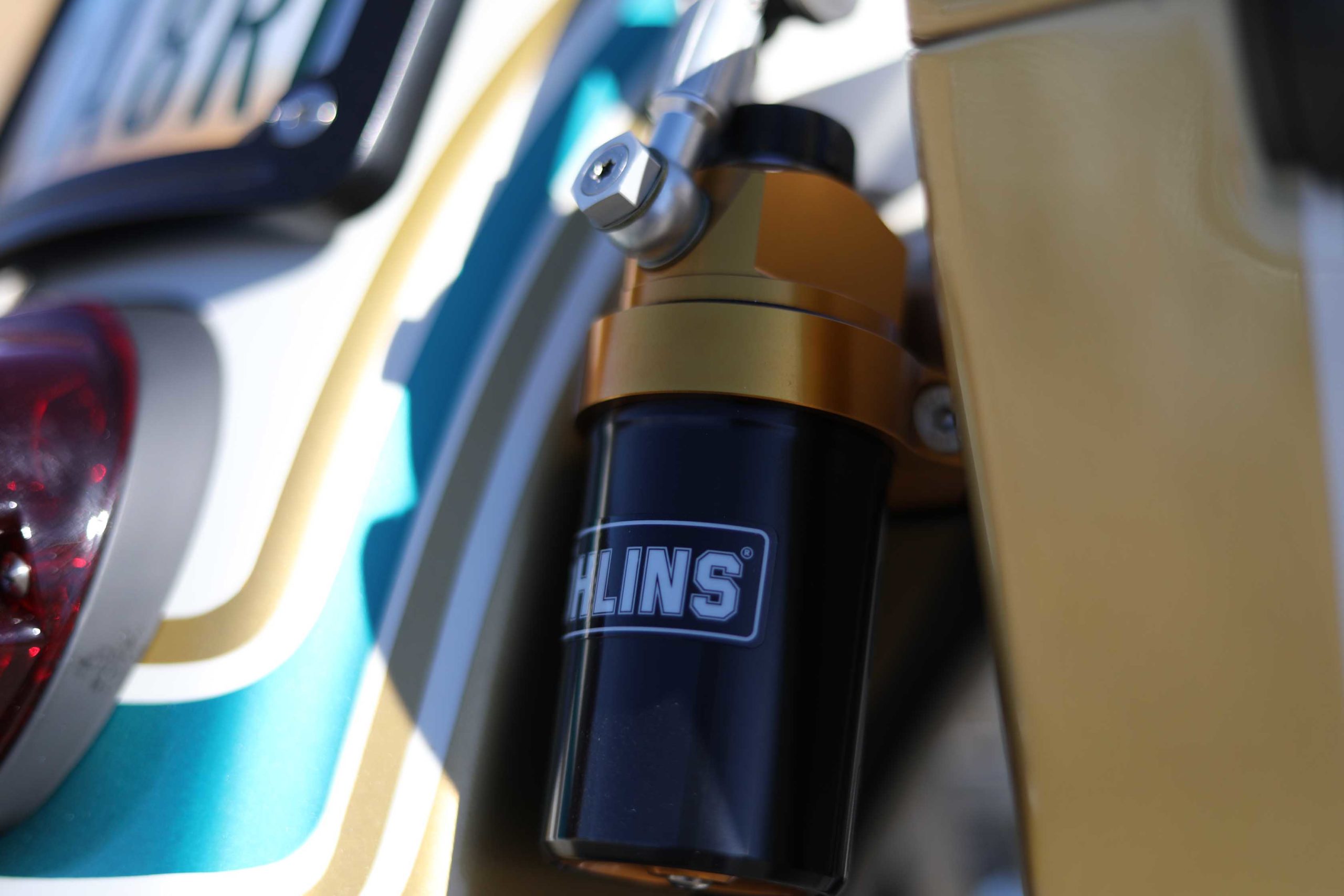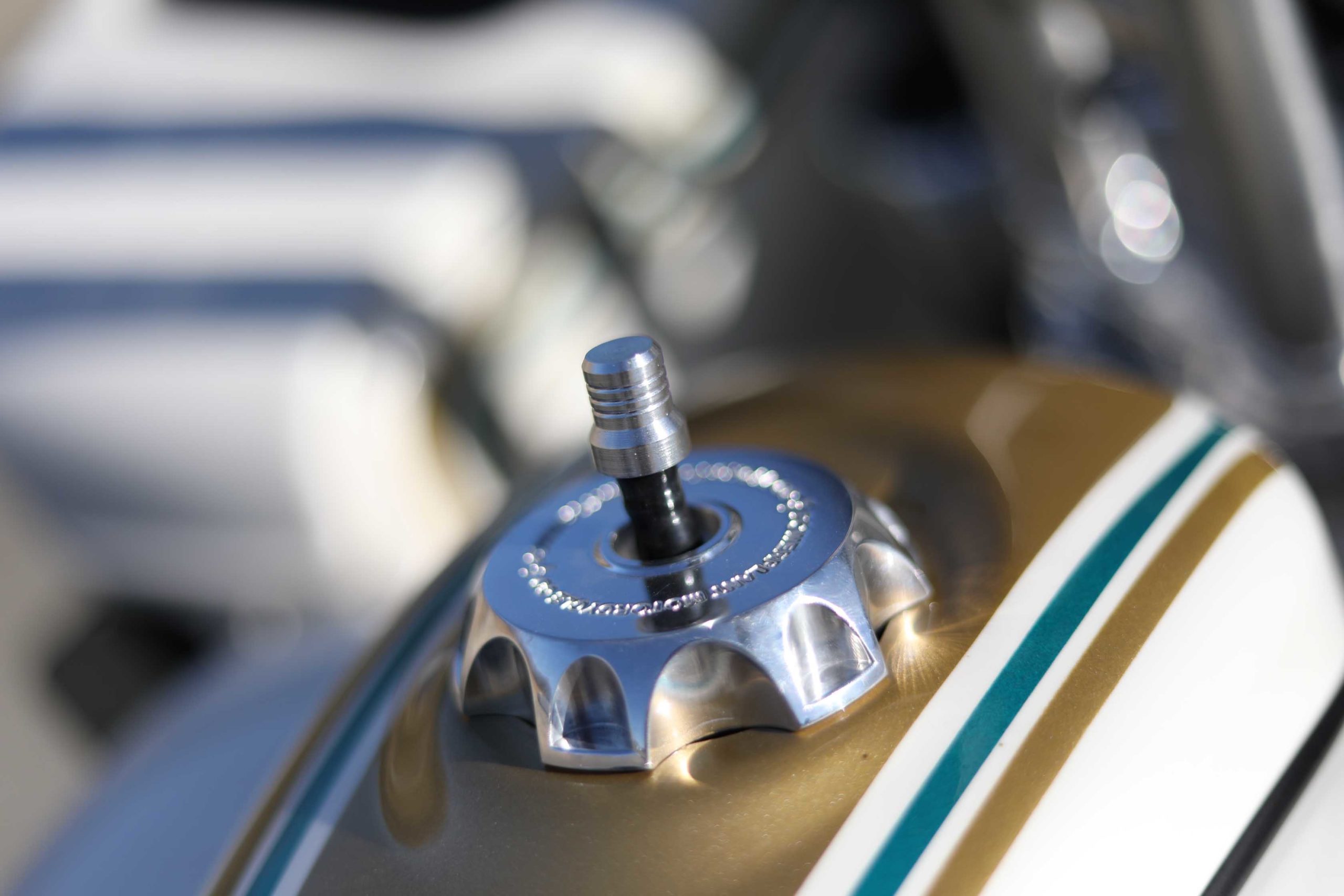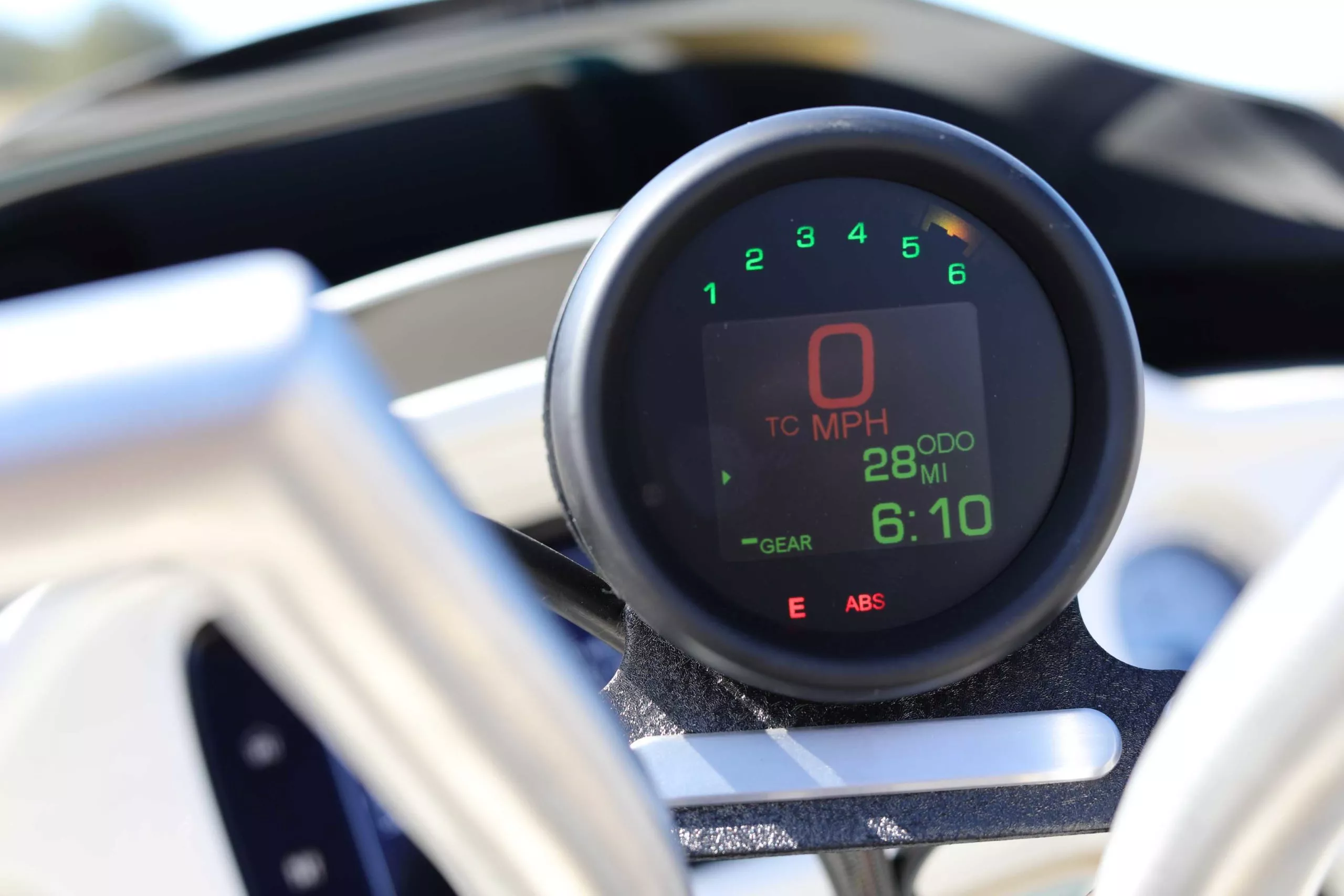 Justin and Chris would like to send a big thanks to all the brands involved in making this thing happen: @collectivephx @Motorwitch @carlsllc  @LeadingEdge @AlloyartUSA @Flyinirondesigns @ramjetracing @rebuffini @klockwerks @Saddlemen @bakerdrivetrain @fab28 @cmpmc @toldesigns @pro_one_performance @vaporblastingbydesignllc. And a very special thanks to Danny "Motorwitch" Wilson, Dan Moody and Nick Aguilar from Collective PHX for coming through during crunch time and helping FXR Division get the bike buttoned up. 
To see even more complete goodness from the FXR Division crew in Arizona, go HERE now.