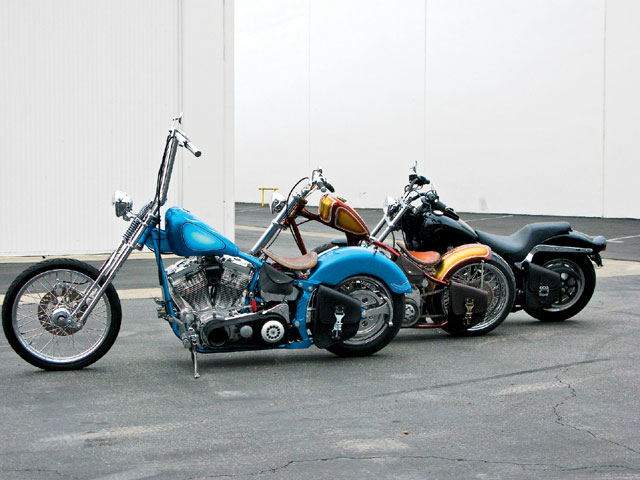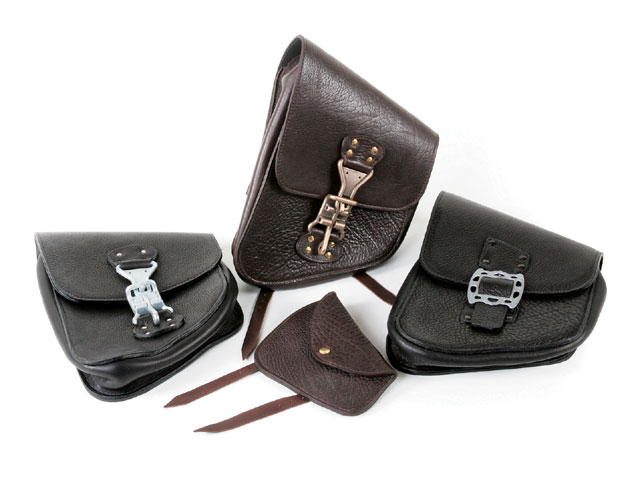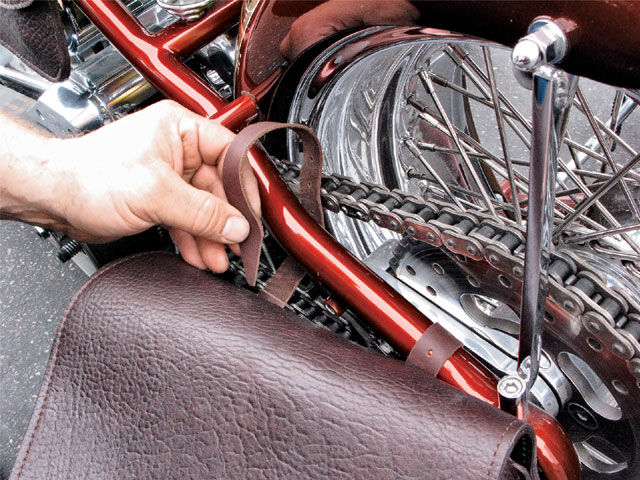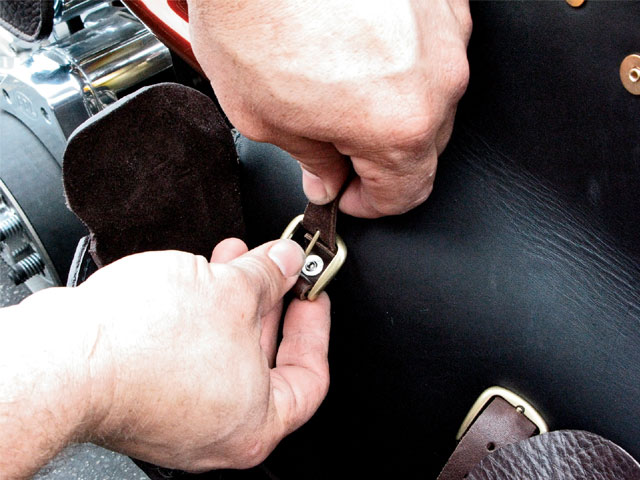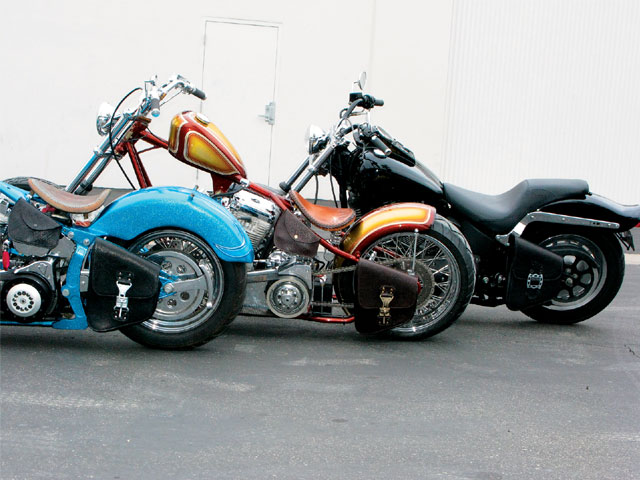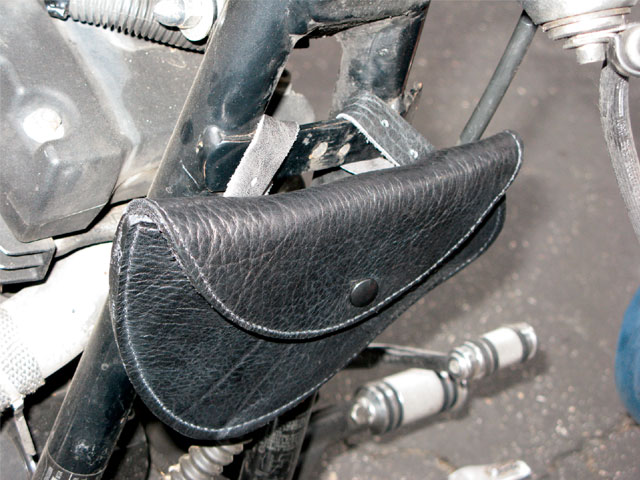 All right, so you don't want big bags on your bike, but you're tired on bungeeing your belongings to your ride-what to do? If you're looking for small bags and pouches for your rigid or Softail, for instance, Garage Leathers may be able to help with your search. The Midland Park, New Jersey-based company makes and specializes in small handmade solo bags and pouches for your ride-even right-side bags-and will work with you with custom colors and orders.
With heavyweight leather, tooling, stitching, and quality hardware, Garage Leathers offers Solo Buckle Bags (MSRP $199) and Solo Latch Bags (MSRP $225) in black and brown as shown here. The buckles on the solo bags come in brass, raw finish, or polished, while the latches on the solo bags are nickel or brass finished. And if you're still looking for a smaller bag, Garage Leathers Solo Pouches (MSRP $65) in black or brown are great to mount to the front of your bike (or where space permits) to store smaller items. We easily attached the Solo Bags and pouch so you can see how cool they look on the bikes.
(1.) Garage Leathers standard left-side bag attaches with four straps to your rigid frame by the axle without the need for brackets, while for Softails the bags strap directly to the swingarm.
(2.) Instead of big bags hanging off your motorcycle, Garage Leathers offers cool-looking, small solo bags and pouches, designed to look less bulky, yet functional enough to carry some of your belongings.
(3.) After loosely strapping the bottom of the bag to the frame then the top of the bag…
(4.) …we buckled and tightened the straps to get it just right on the bike.
(5&6.) We could not only easily attach the pouches up by the seats on our rigid and Softail, we found a nice little place for one on the downtubes.