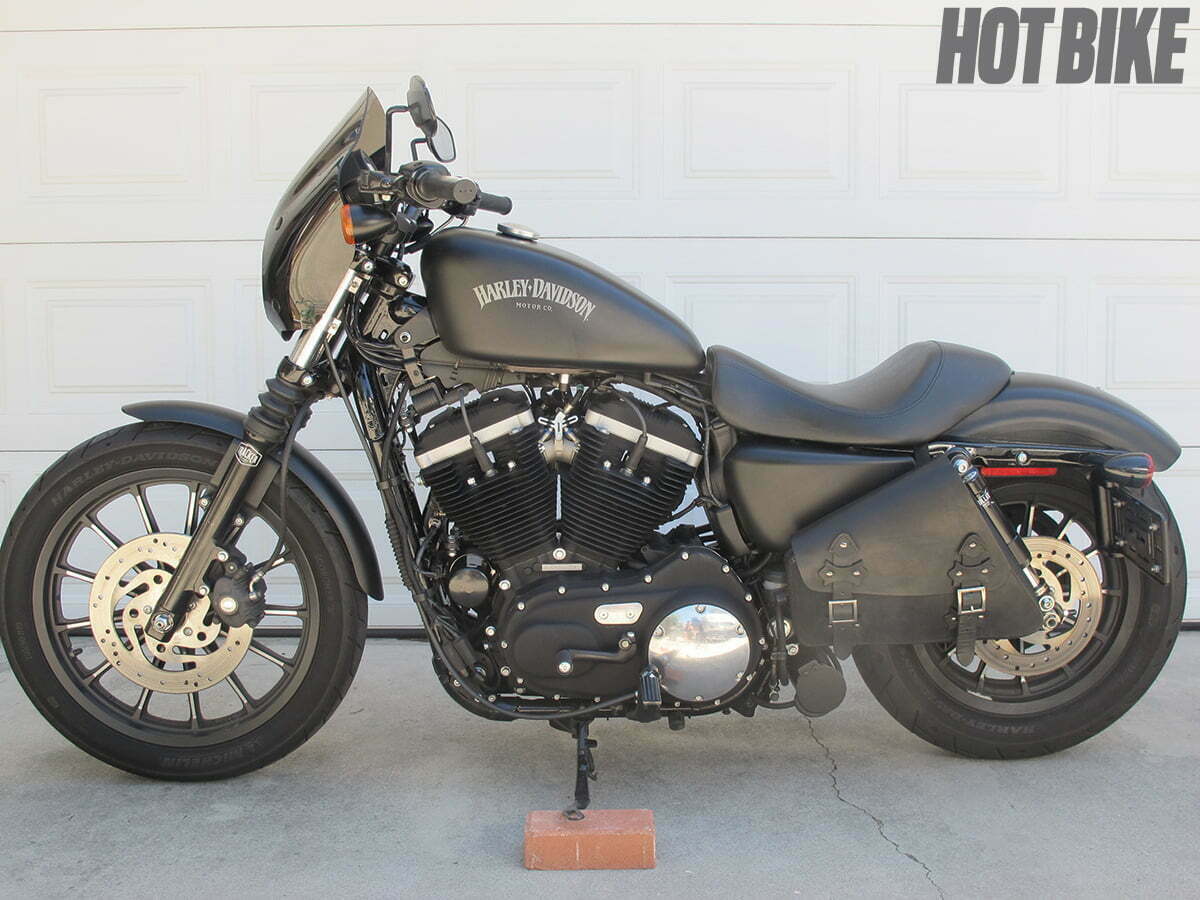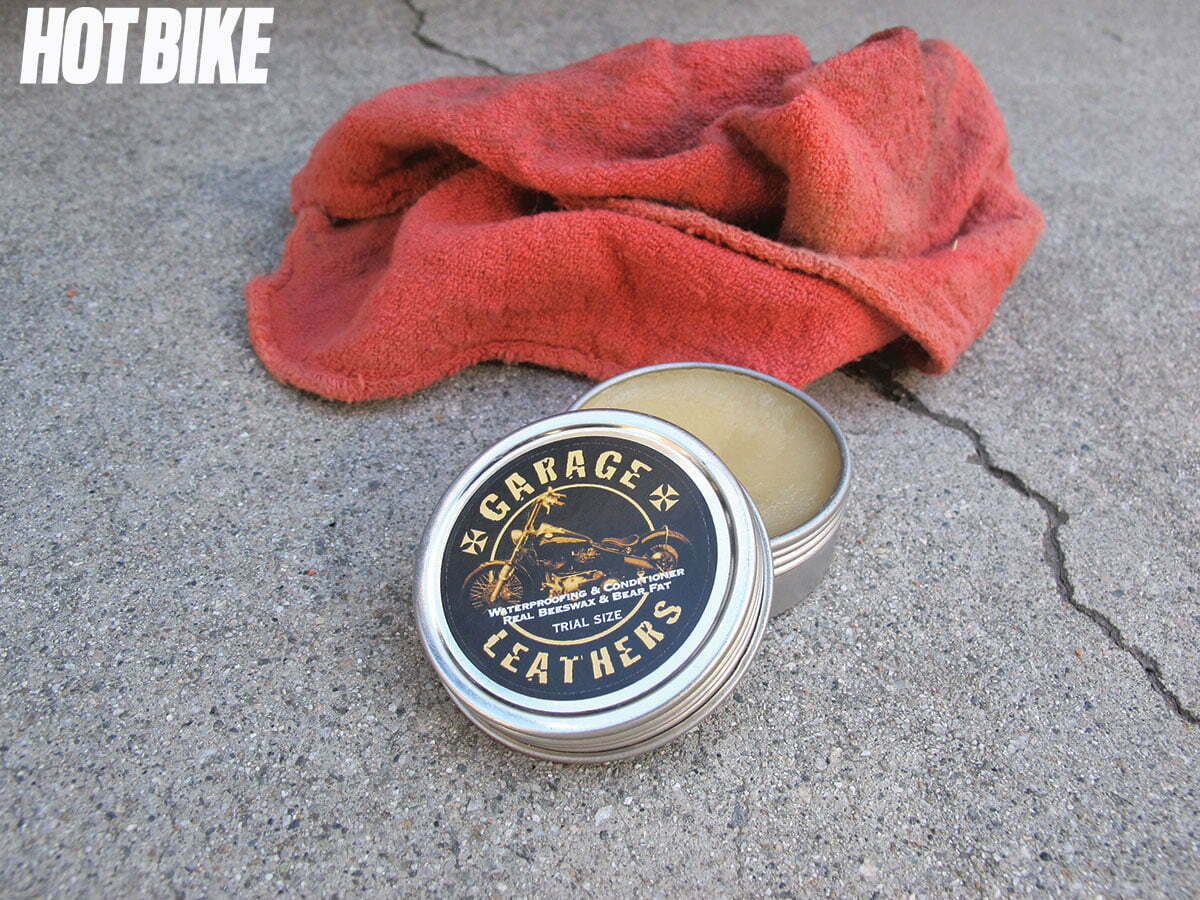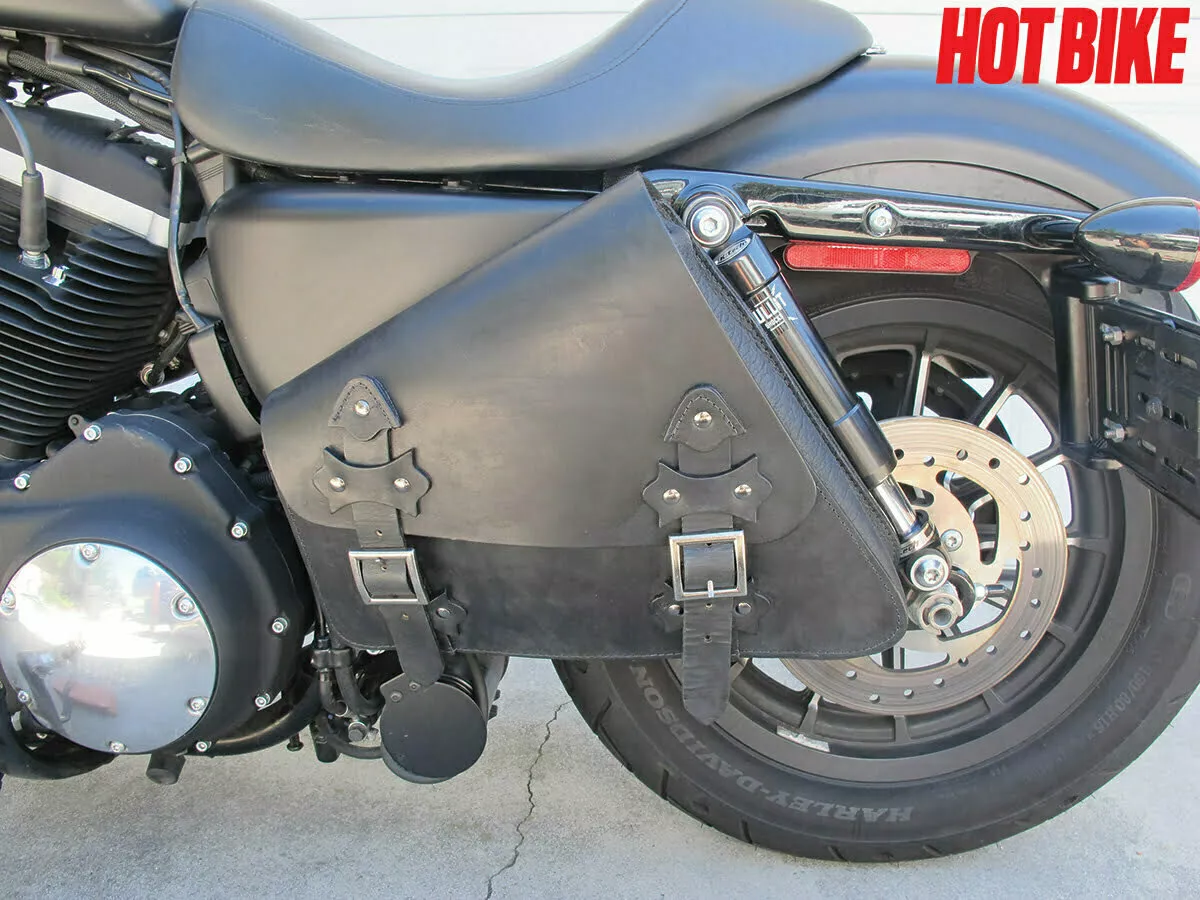 Storage is not a necessity when riding a motorcycle, but it comes in handy sometimes. Whether you need an excuse to get away from the wife, make a trip to Home Depot, or do a beer run, you can't always fit everything in your pockets.
If your bike didn't come stock with bags, more than likely it wasn't designed to have them. I've had my 2013 Sporty for almost a year now and have run into quite a few situations where I need some type of storage. You rarely see Sportys, or any small bikes for that matter, with full-size bags because they just take up too much room. So when I saw these Garage Leathers Sporty solo bags, I had to give them a try.
<div class="st-block quote text-
Notice: Undefined index: st_text_align in C:laragonwwwhotbike-importblocksquote.php on line 1
">
This bag is very easy to install and takes about 30 minutes from start to finish.
This bag is very easy to install and takes about 30 minutes from start to finish. I simply took off the seat, used the provided straps, and weaved them through the upper and lower swingarm. The manufacturer provides three strap-hole positions, but I only needed to use two. They fit very well and align perfectly with my rear suspension. Garage Leathers claims they do not work with the left-side passenger peg, but with this install, we did not see a clearance issue. If you're looking for a bag with a little bit of storage for temporary use, this bag will do the trick—plus it adds a little cool leather to your ride.
• $269 // garageleathers.com