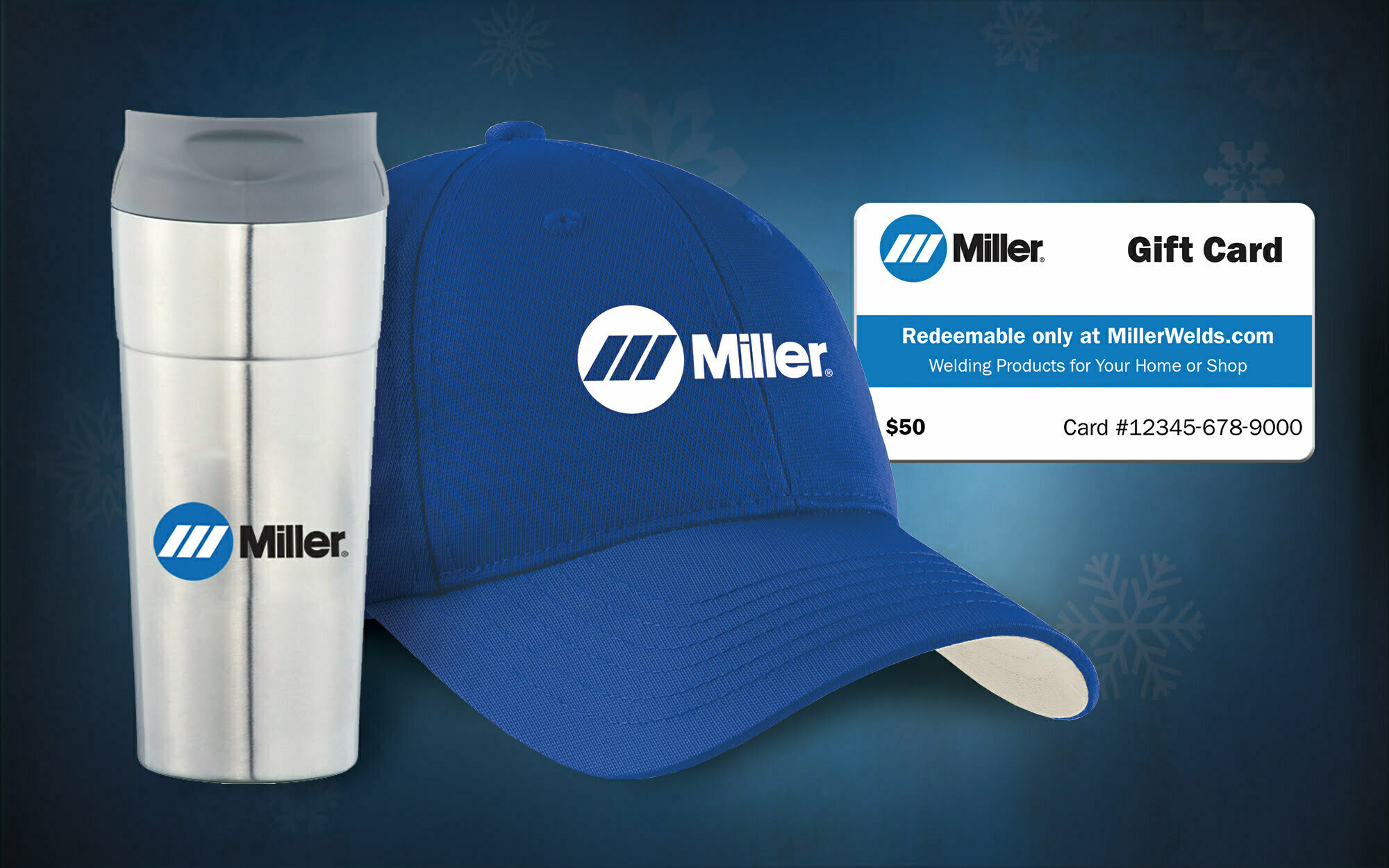 Miller has added another reason to celebrate the holidays: free gifts with qualifying purchases at MillerWelds.com. Customer orders of $50 or more mean a gift of Blue for someone. The bigger the purchase, the more gifts a customer will receive. Every standard ground-shippable order still costs just $4.99 to send.
Today through Dec. 31, 2015, customers will receive the following gifts with qualifying purchase:
Spend $50-$250 – Free hat

Spend $250-$500 – Free hat and $25 gift card

Spend $500 or more – Free hat, tumbler and $50 gift card
Last-minute shoppers can breathe easy. For orders placed between Dec. 14 and 18, Miller will offer guaranteed delivery by Dec. 24 using the flat rate shipping. Learn more today at MillerWelds.com/holiday.
While there, customers may notice that MillerWelds.com has been redesigned from the ground up. The website has been streamlined, optimized for use on mobile devices and offers an improved personalized user experience.
Visitors can log in to the site or through a social media account and create a Miller profile to review product registrations, previous orders, newsletter subscriptions and other information.
The site features a more consistent approach to product categories, and allows customers to filter, sort, compare and buy select Miller® products and accessories — more quickly and easily. In addition, the updated site offers a simplified checkout process. For more information or to experience the new website, customers can visit MillerWelds.com.