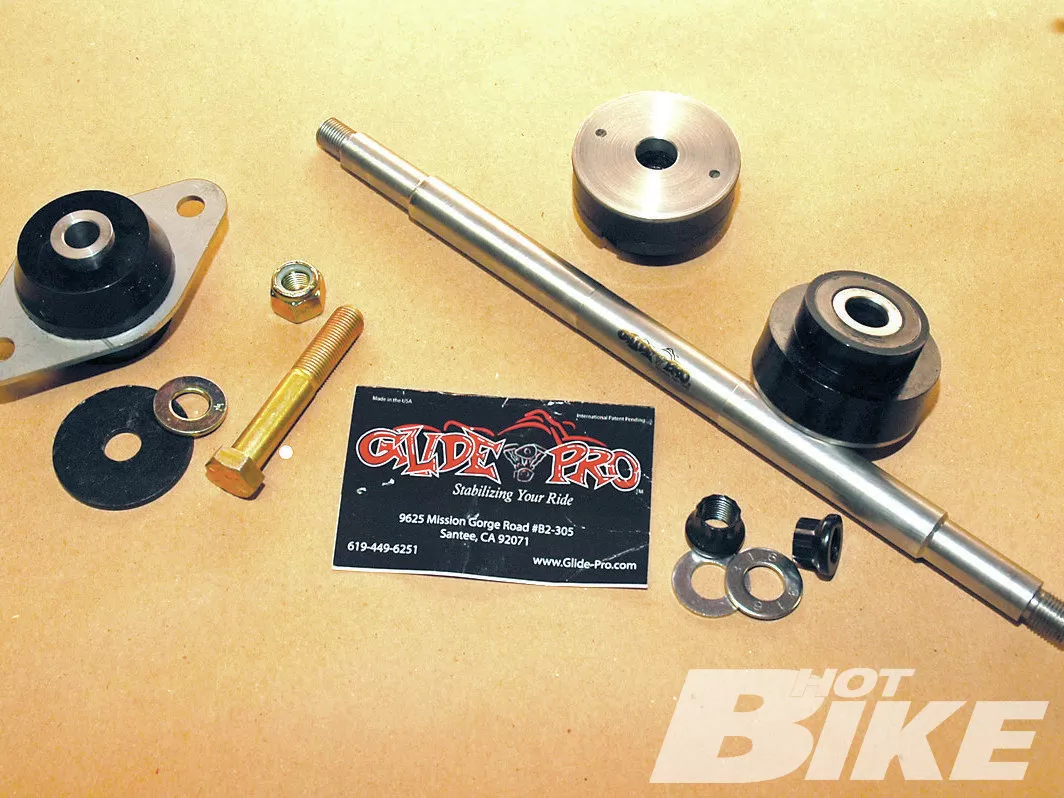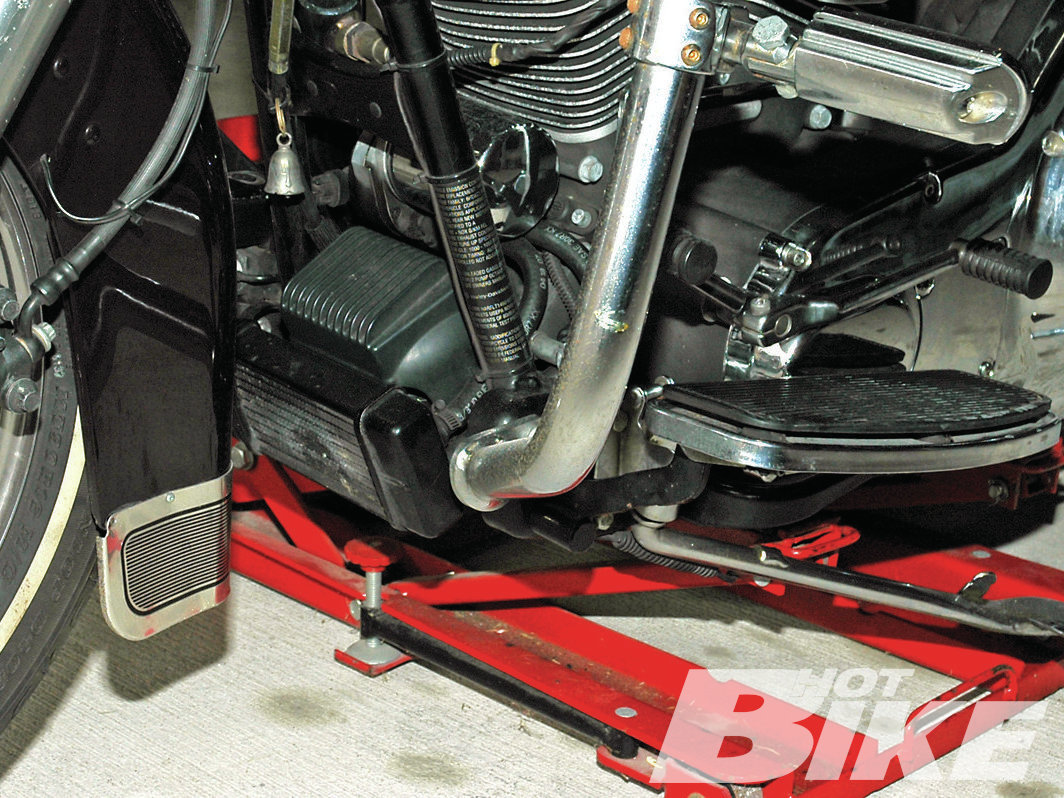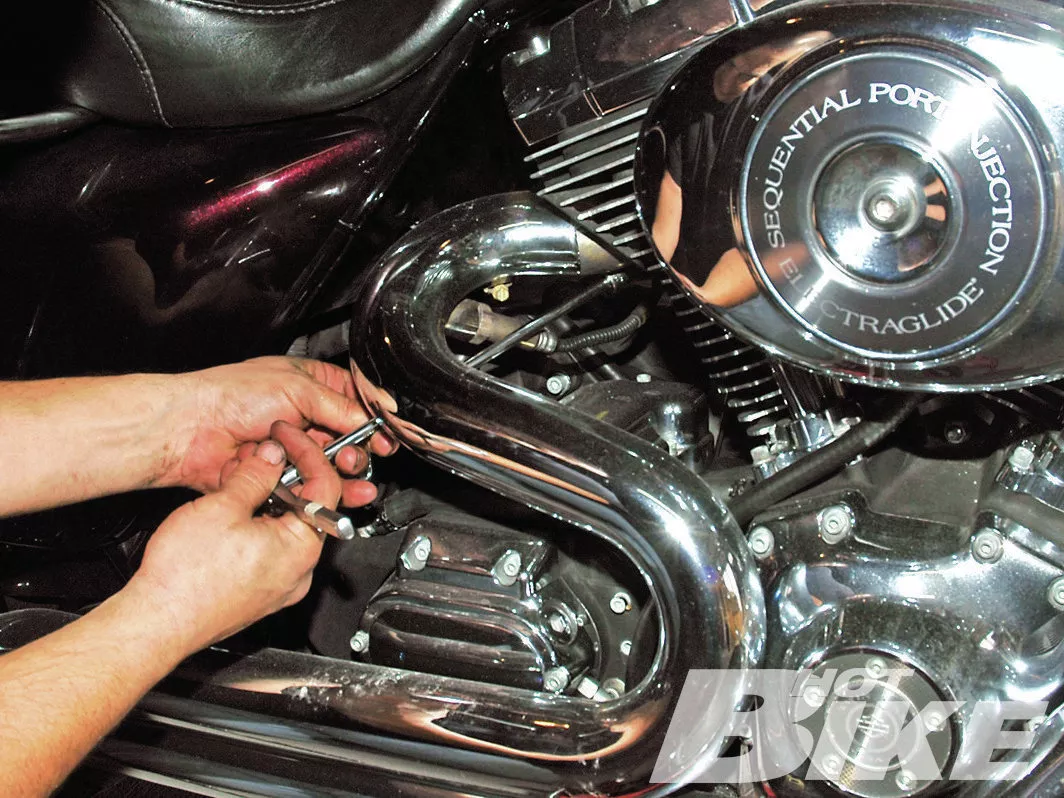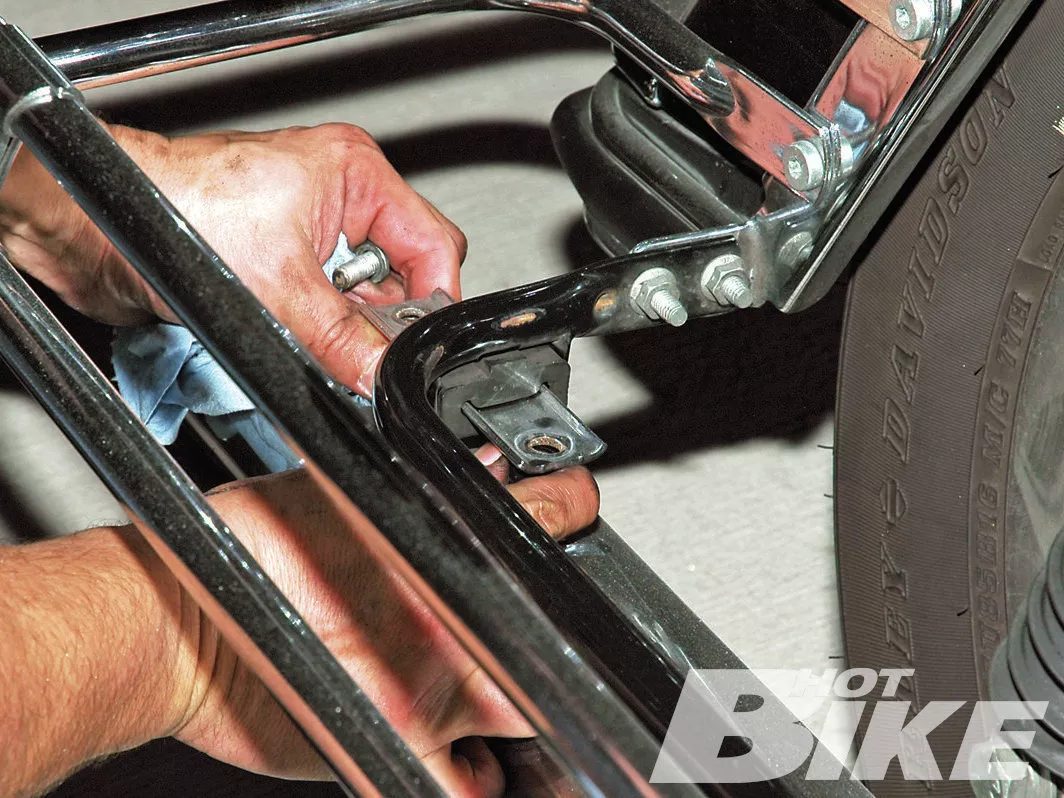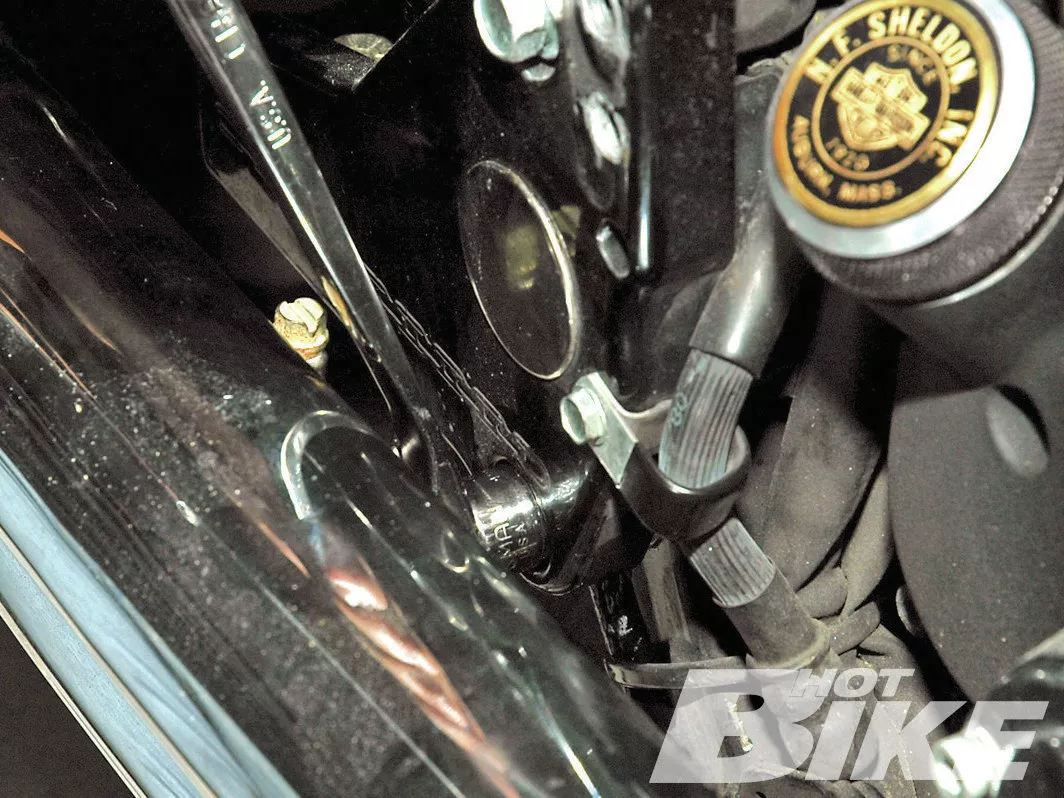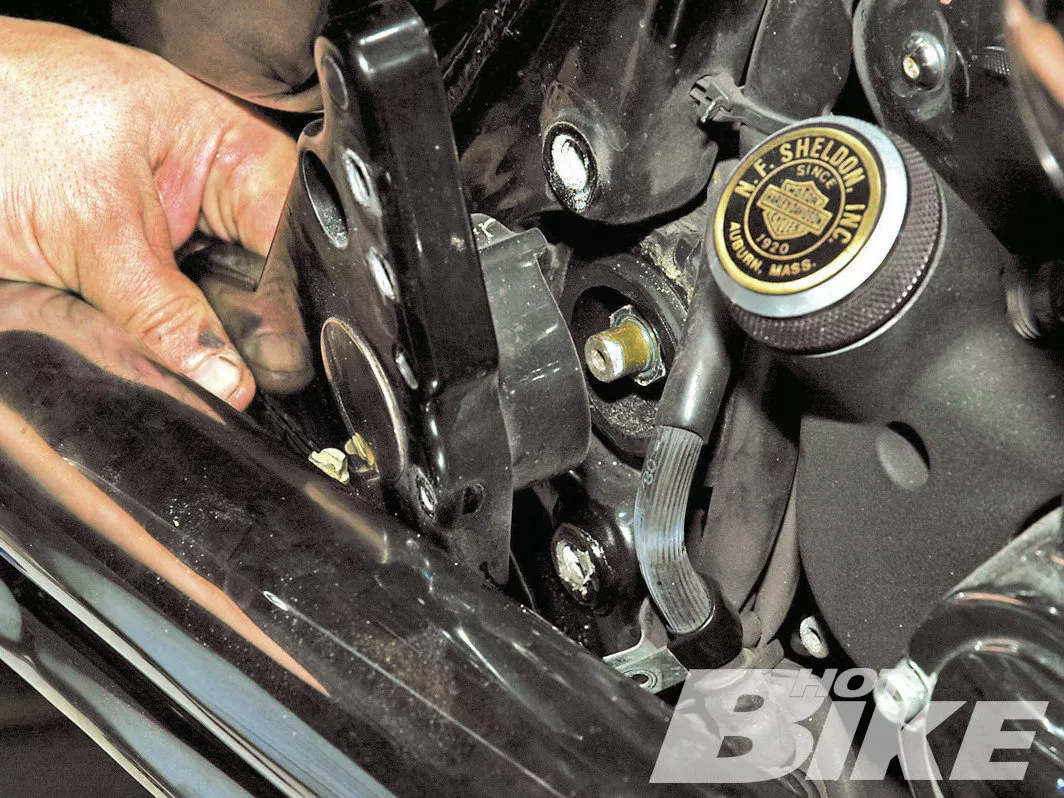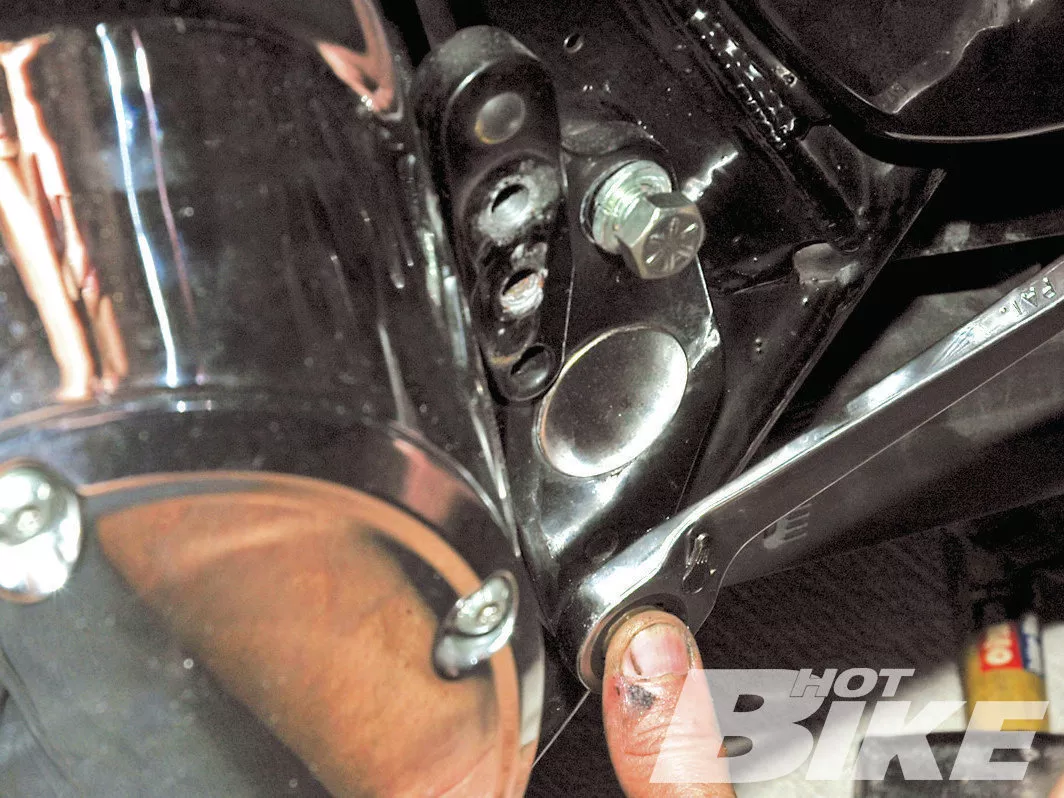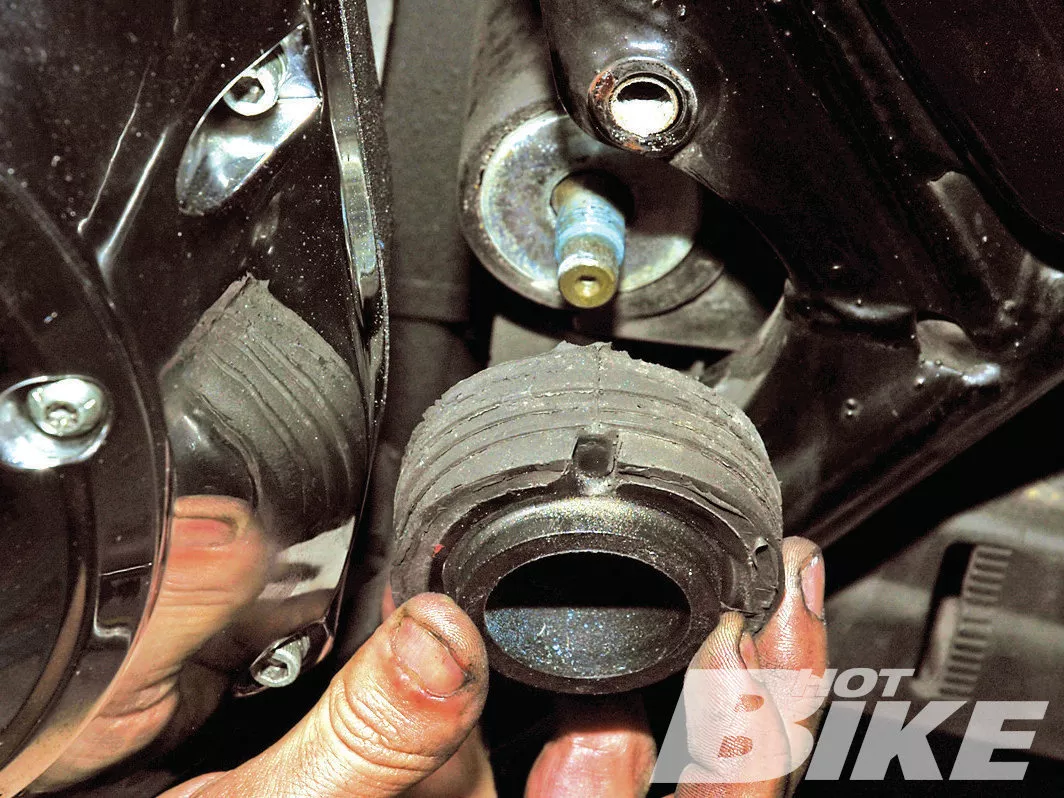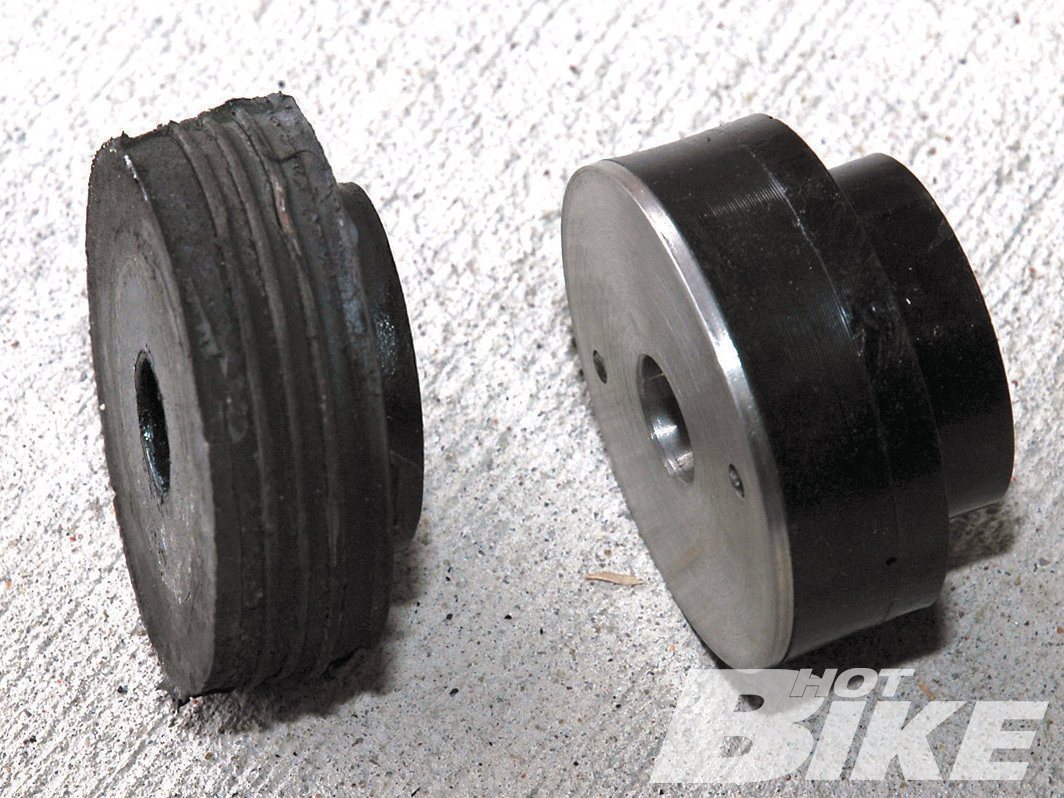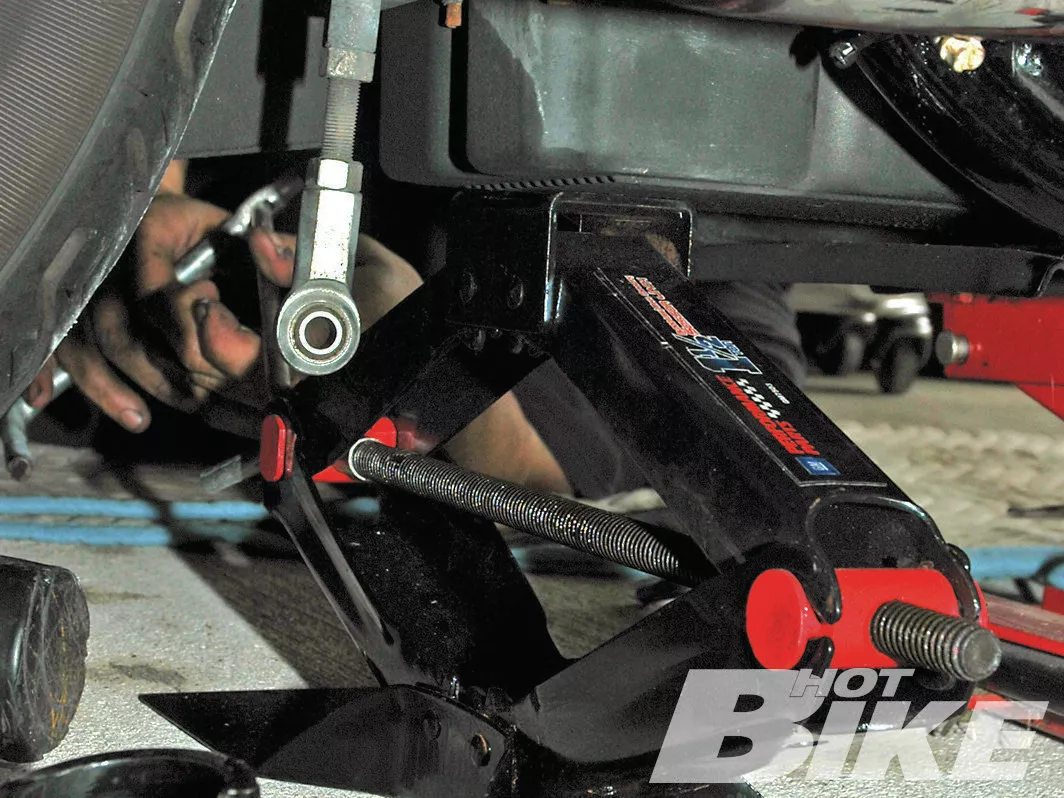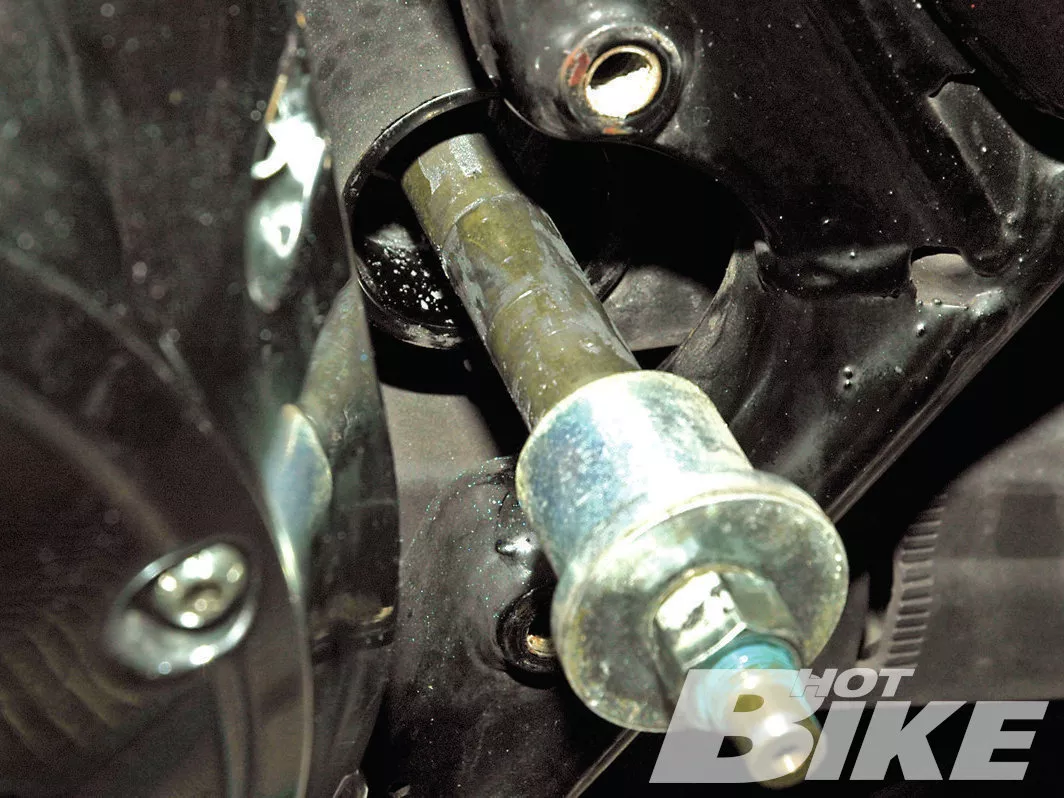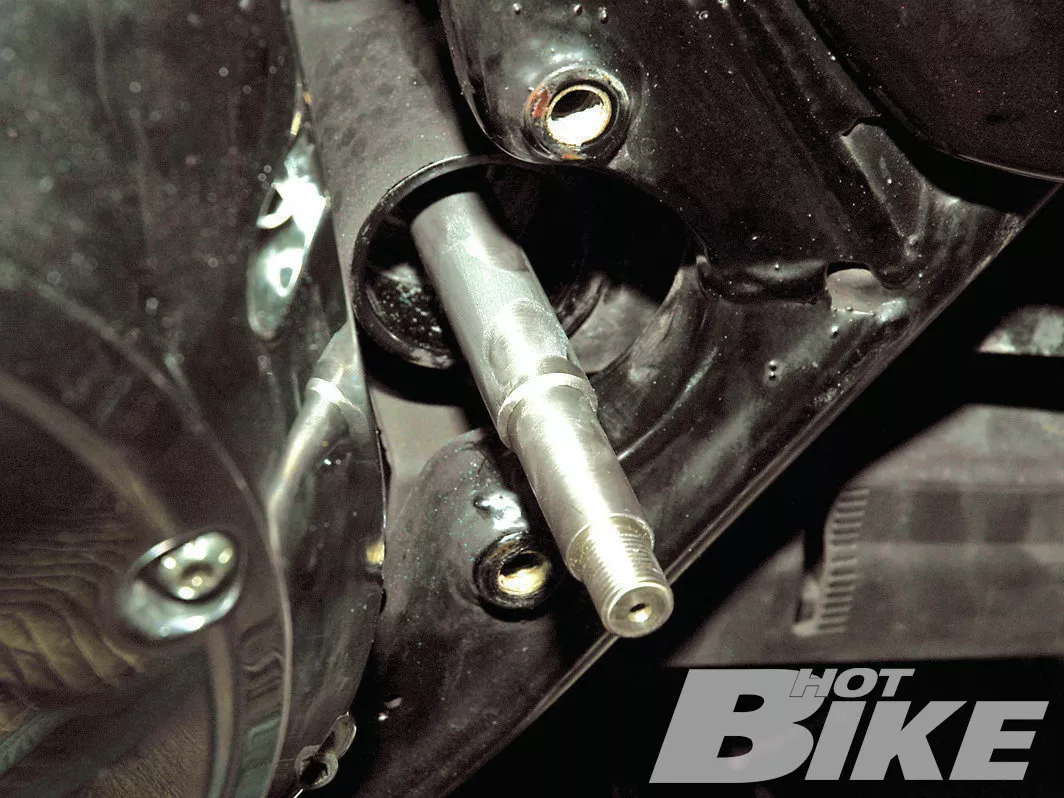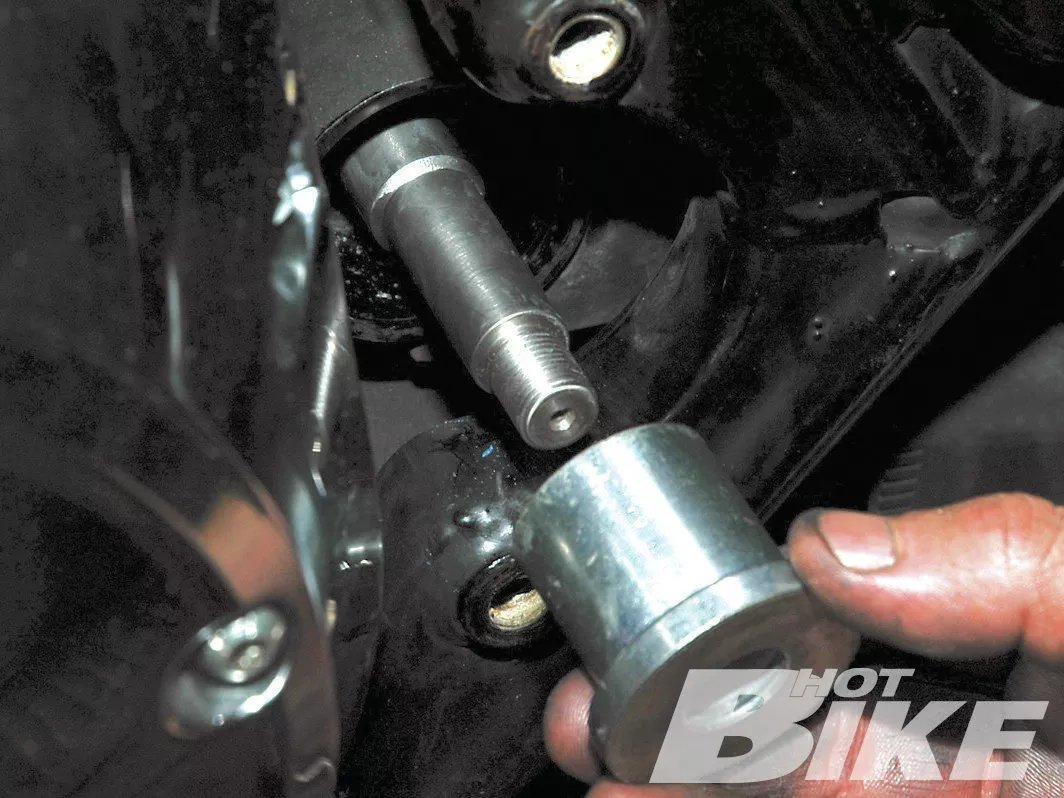 One of the joys of customizing a motorcycle is replacing humdrum stock parts with higher quality, better looking, and distinctive aftermarket stuff. We want the bike to be our own unique set of wheels—like no other bike on the road—and we want that individuality to show. However, sometimes we need to improve performance and stability by replacing an internal stock part with an improved part that will never show. Such is the case with Glide-Pro's Stabilizing System. Looking at the bike, you won't see it, but ride the bike and you will feel it.
Most vehicle makers choose rubber for suspension and mounting bushings. Although rubber bushings are fine at first, over time they usually deteriorate and wear down which creates performance issues. So when it's time to replace those rubber bushings, why not use a better performing material like urethane. Urethane will last longer because it's extremely resistant to oil and road contaminants. It's also a firmer material that won't crush down which maintains frame rigidity for ride stability.
When our friend John complained that his '06 Electra Glide was wobbling and rattling more than normal, he decided it was time for the rubber to go. A quick call to Glide-Pro got us its Glide-Pro Stabilizing System, GP 2302-3/4, for '02-08 FLH models, including a front motor mount (MSRP $398).
The Glide-Pro system replaces the stock swingarm pivot shaft with a heat-treated, high-grade stainless steel shaft for more strength and heat resistance. Also replaced are the stock rubber mounts on the ends of the pivot shaft with heavy-duty urethane bushings. In addition, Glide-Pro's testing determined that overall performance is improved by replacing the stock rubber front motor mount at the same time as the swingarm mount, so it includes a urethane motor mount in its kit. However, you can order only the swingarm upgrade if you desire.
John installed the complete stabilizing system in his garage in about two hours without any special tools. Glide-Pro's instructions are simple and easy to follow but it's always a good idea to have a service manual for your bike to check procedures, torque specs, and safety cautions.
Afterwards, John performed a testride by re-tracing a route he'd run before the Glide-Pro installation. One left turn in particular where he had previously felt a wobble was now firm and wobble-free. In general, John reported that the bike ran smoother and was more comfortable. He did not notice any additional vibrations at idle or running through the gears. Out of sight, but not out of mind. HB
Source:
Glide-Pro, Inc.
(619) 449-6251 | glide-pro.com