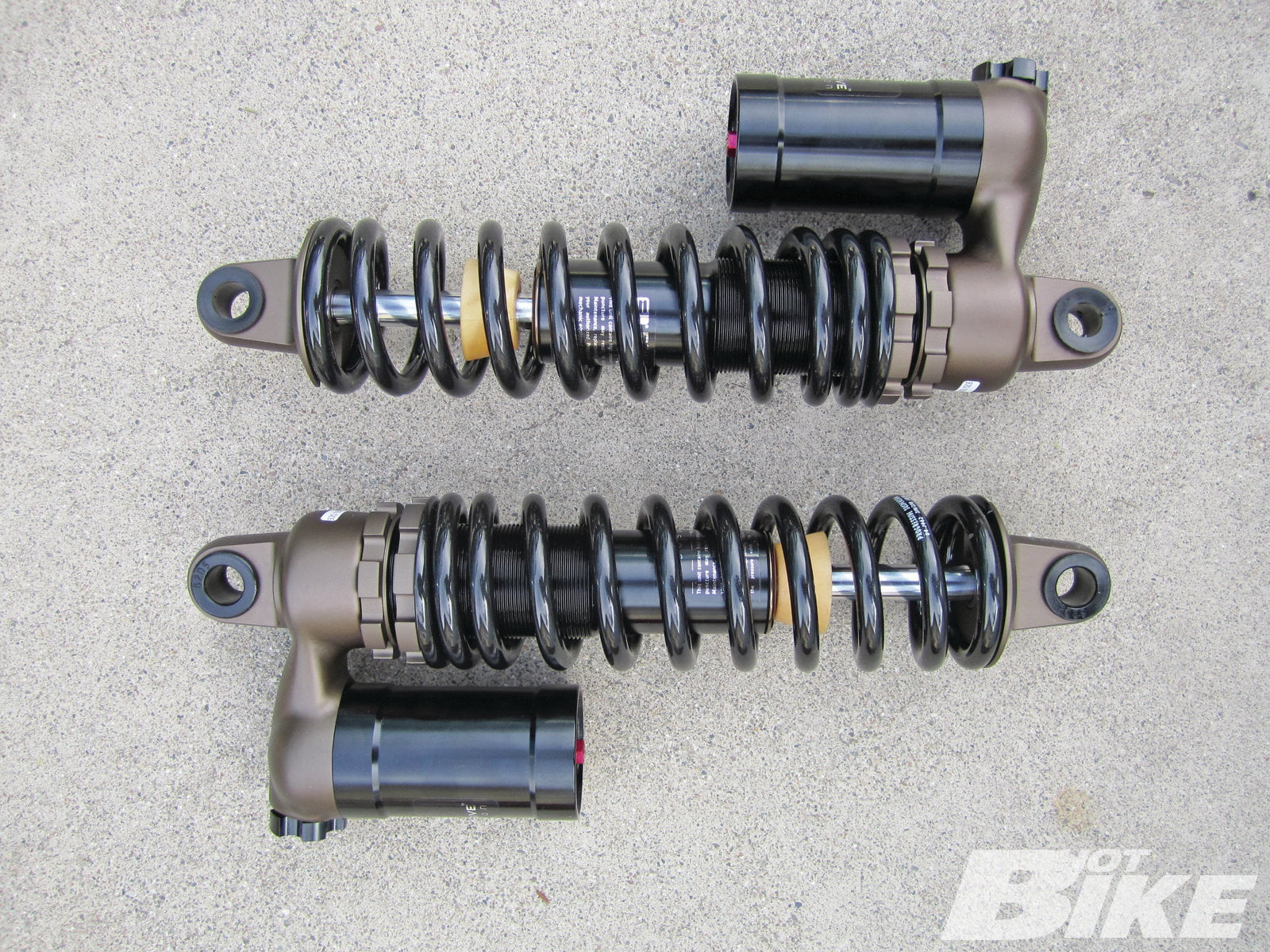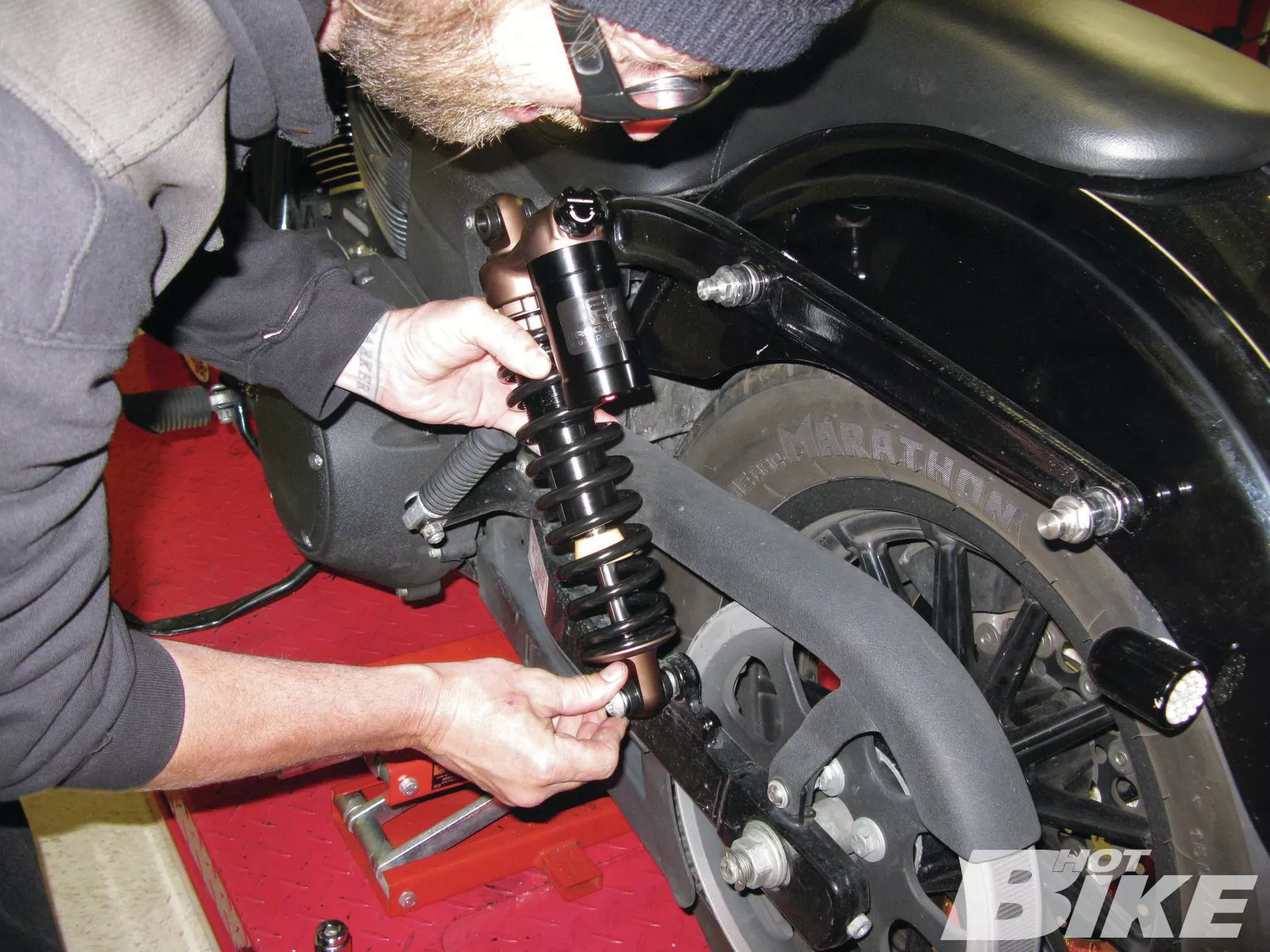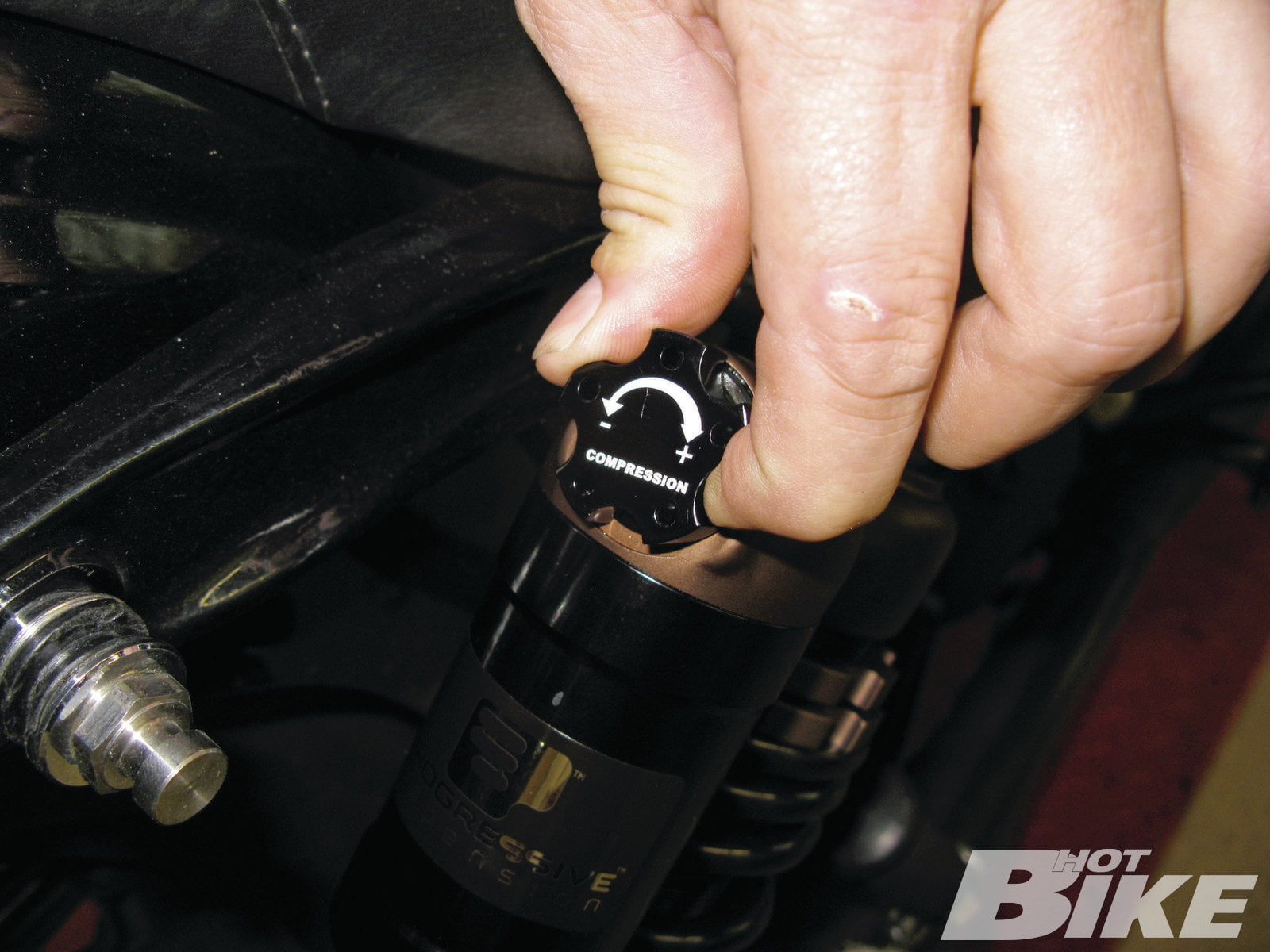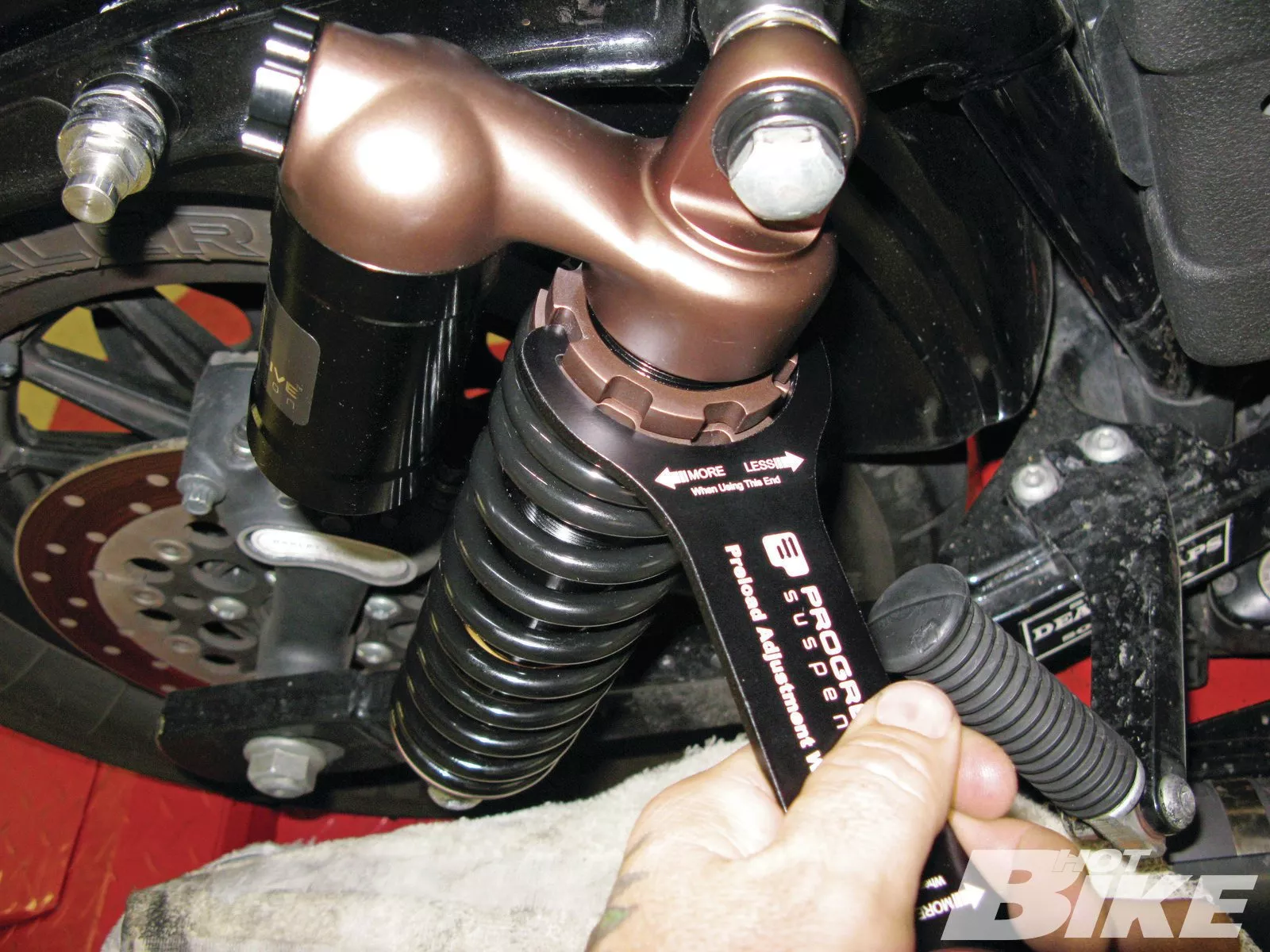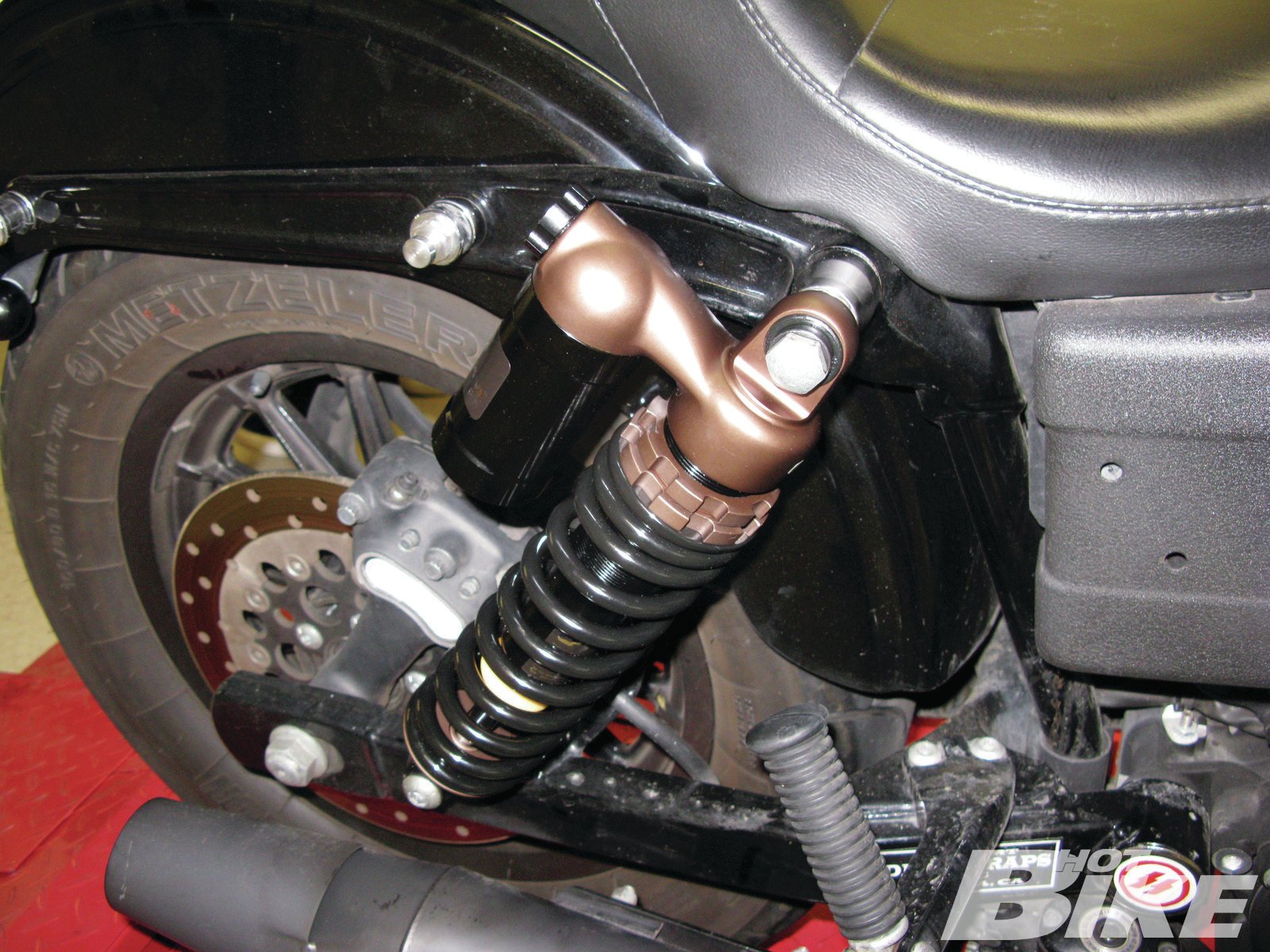 Some of us Harley Riders like the comfort of our bikes, but want a bit more performance on our daily commutes or weekend rides. Everybody knows that most H-Ds have soggy suspension from the factory, so it takes some aftermarket ingenuity to firm it up. That's where the Progressive Suspension 970 shocks come in. The 970 series shocks were tailor-made for performance riders or enthusiasts who want to really dial in their bikes. The 970 shocks are constructed from a forged aluminum body with a hard chrome main shaft and progressive rate springs. To get that fine-tuned ride, the 970 also comes with threaded preload adjusters and an easy-to-adjust compression knob. What catches most eyes is the piggyback reservoir that houses a high-pressure gas chamber and a deflective disc valved compression piston that makes all this sweet suspension possible.
We installed them on a 2010 H-D Dyna and put them through their paces versus a box-stock bike of the same year. We were very impressed with the handing of the bike after the initial setup, but playing with the rebound and compression tuning of these shocks until we got them right made the bike handle magnificently. Though the price tag of $999 may be a bit much for some, we found that the 970s performed right up there with custom shocks costing almost double that. The install takes minutes, and we had a great time tinkering with these shocks for days until we got them the way we wanted.
1. The new shocks went on the bike with the provided spacers without and issue.
2.Twisting this rebound dial adjusts how fast/slow the shock comes back from when it's compressed.
3. Adjusting these spring collars with the supplied tool adjsuts the preload on the shocks, which stiffens/softens the spring's initial action as well as the way it reacts throughout the shock's stroke.
4. With the 970s on the bike and set up for our weight and riding style, we found these shocks to be one of the best performance upgrades we have found for Harleys.