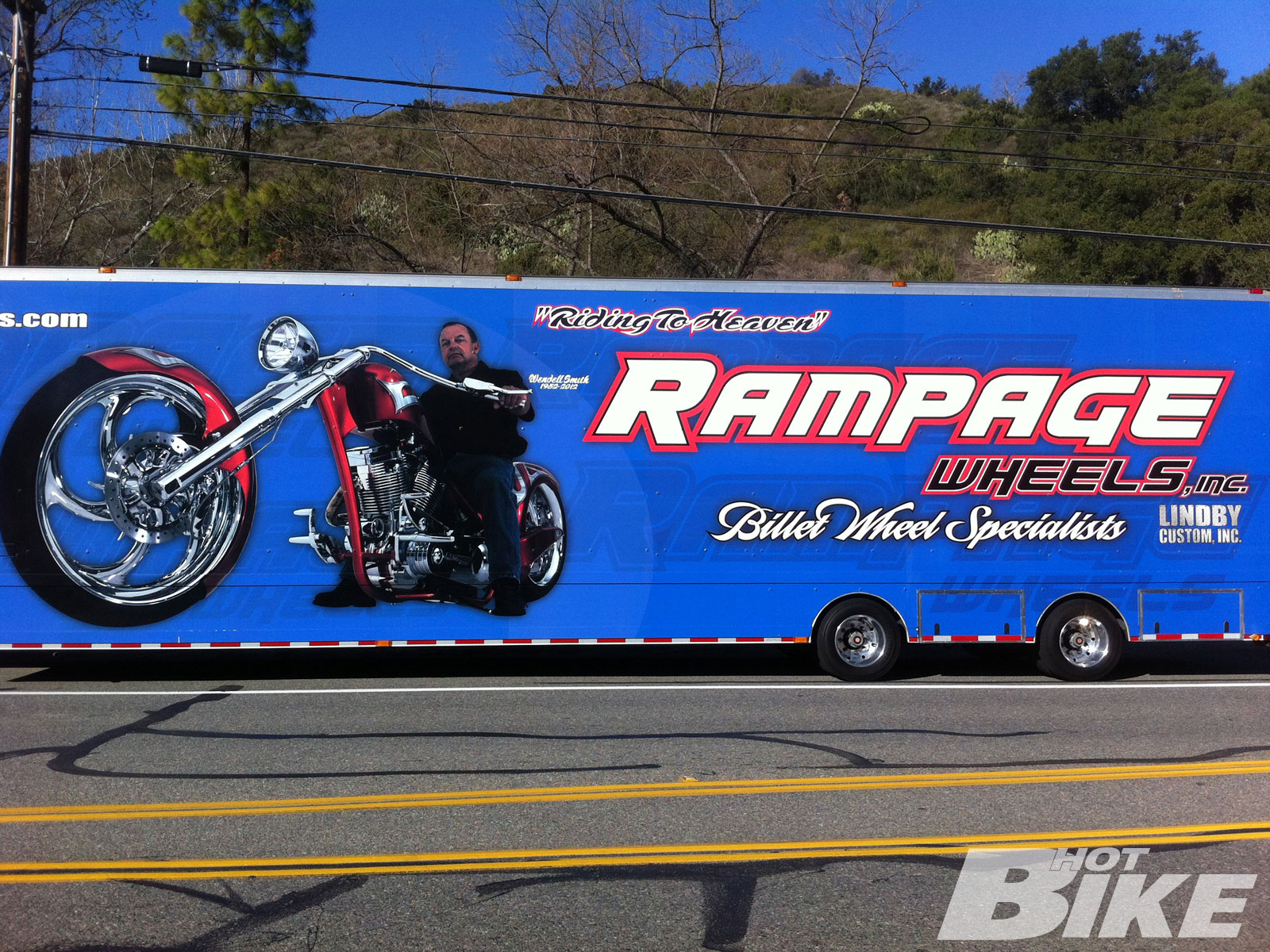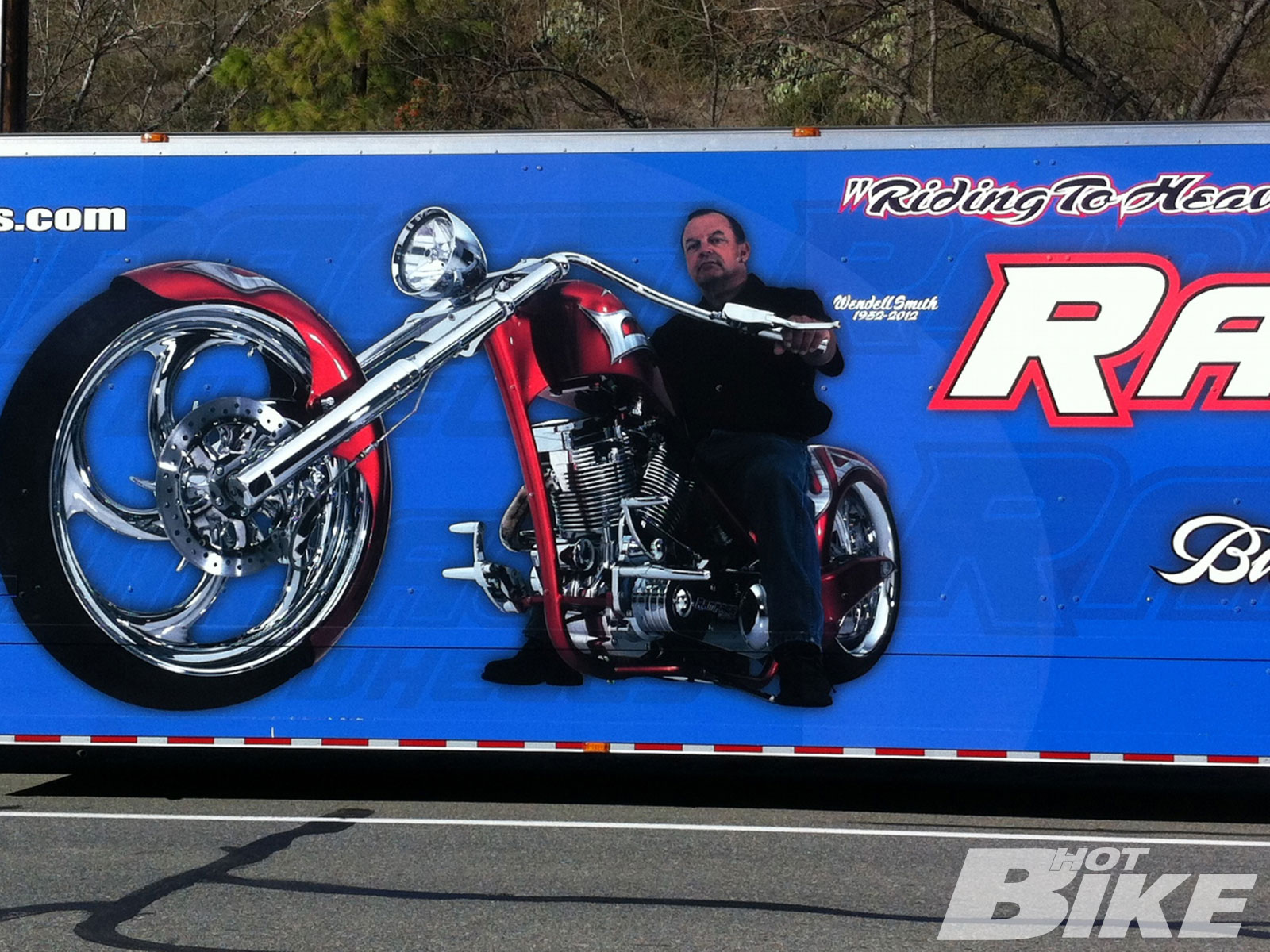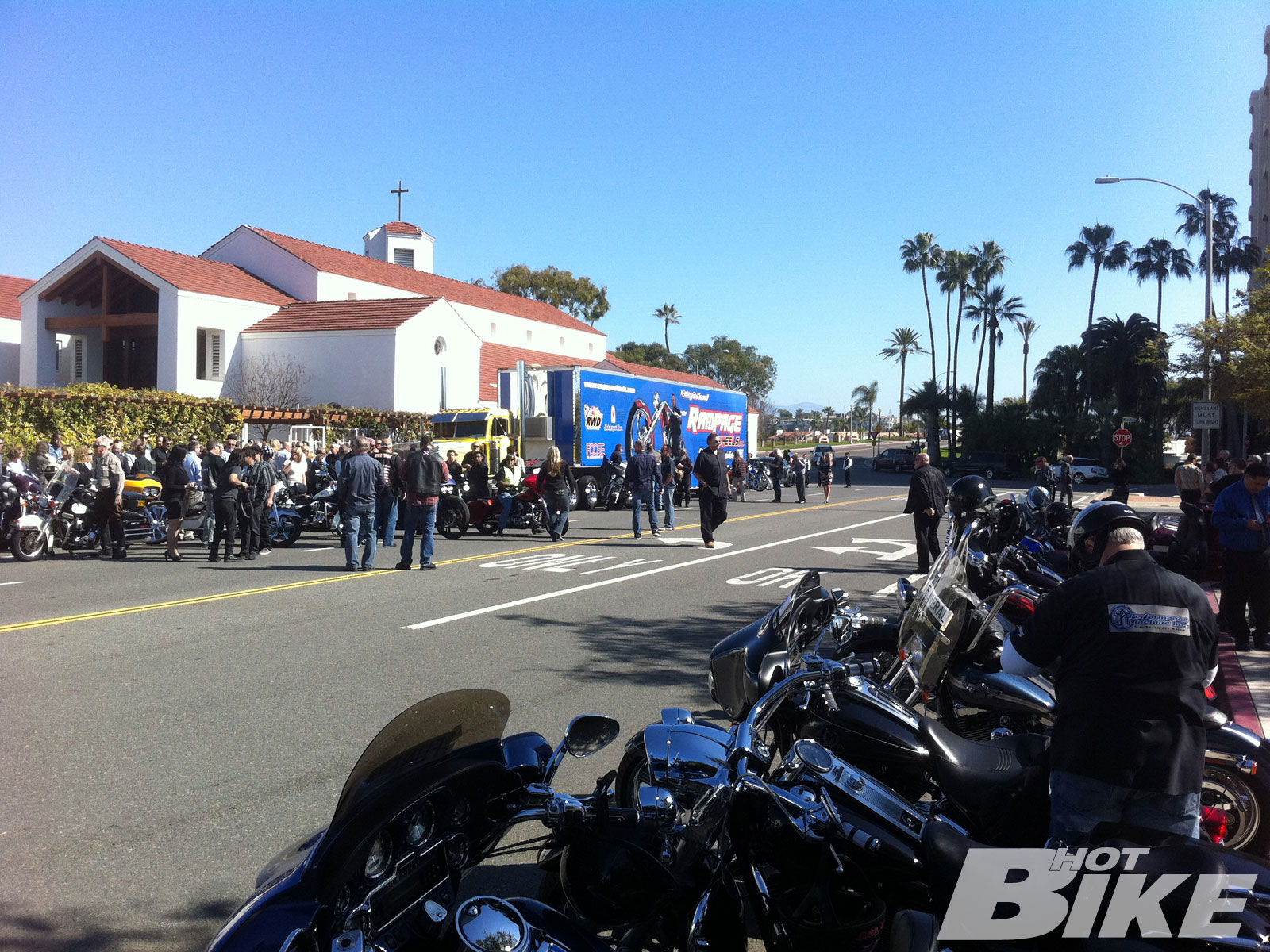 It's not too often you come across a room packed full of motorcycle guys with their heads hung low and a tear or two slowly rolling down their faces. Motorcycle guys are supposed to be tougher than leather and stronger than the asphalt they ride on. But no matter how big and bad you are, when you lose one of your own, its hard to fight back the tears as you remember all the rides, laughter, and good times you had together.
Last Saturday while attending the V-Twin Dealer show in Cincinnati, words were being mumbled that we all hoped were not true, that industry luminary Wendell Smith, the man who founded Renegade Wheels with Chuck Frederick and then went on to start his own and equally successful motorcycle wheel company, Rampage Wheels, had passed away. Unfortunately, we quickly found out that what everyone was whispering was true. Our friend, fellow rider, and industry colleague was gone. Obviously it was very sad news and cast a shadow over the rest of the show, but if there was a sliver of silver lining to the rest of the story of Wendell's passing, it was that he was having one hell of a time at his favorite place, "The River" (the Colorado River), dancing away and enjoying time with his family.
This morning (February 9, 2012) a group of friends, family, and industry leaders met up at one of the local Orange County biker hangouts, Cooks Corner, for a ride to celebrate Wendell's life and accomplishments. It was beautiful morning as bike after biker rolled into the parking lot. New and old friends met and hugged each other as they exchanged smiles and laughter. But when the Rampage semi pulled up out front of the bar with its massive trailer sporting a huge image of Wendell aboard his beautiful red chopper with one of his gleaming chrome wheels nearly popping out of the image, everyone stopped dead in their tracks and the parking lot grew silent as everyone just admired the massive presence before them. Having been freshly wrapped with "In memoriam" verbiage, many people ignored the cars and trucks passing back and forth along the highway and just stepped right into the middle of the road to snap pictures of the trailer and Wendell.
With the parking lot crowded with bikes, the big rig fired to life and led a procession of some 70 bikes through the surface streets of Orange County meandering to St. James Anglican Church in Newport Beach. The stream of Harley riders had carte blanche of the roadways with fellow riders leaping ahead of each other like frogs ensuring every intersection was blocked so that the long line of riders could safely pass through and make it to the final destination. I'd be very interested to know what was going across some of the resident's minds as our Harleys roared and revved through the uppity streets of the pristine beach city.
To say that the church was packed full would be a serious understatement. Chairs were brought in from other rooms, friends and relatives crammed shoulder to shoulder into the pews, the walls of the church were lined with people standing in attendance, and yet there was still a crowd of people at the back of the church and spilling out into the courtyard. The amount of people that came in from far and wide to attend Wendell's service was a testament to his character. Cheerful, welcoming, and always wiling to lend a hand or help those in need, Wendell was a considerate gentleman who was loved by many. And while the room might have been full of tough motorcycle guys trying to fight back their watery eyes, it was hard to hold back tears when celebrating the life and times of their brother. But it was with great joy and laughter that they got together to remember the man to whom they all shared a common bond.
I can personally say that every time I saw Wendell over the many years, he greeted me with a firm handshake, a warm hug, and an infectious smile. He loved his motorcycles, he loved his businesses, and he loved people. Wendell will be greatly missed.
Ride in Peace, Wendell Smith 1952-2012