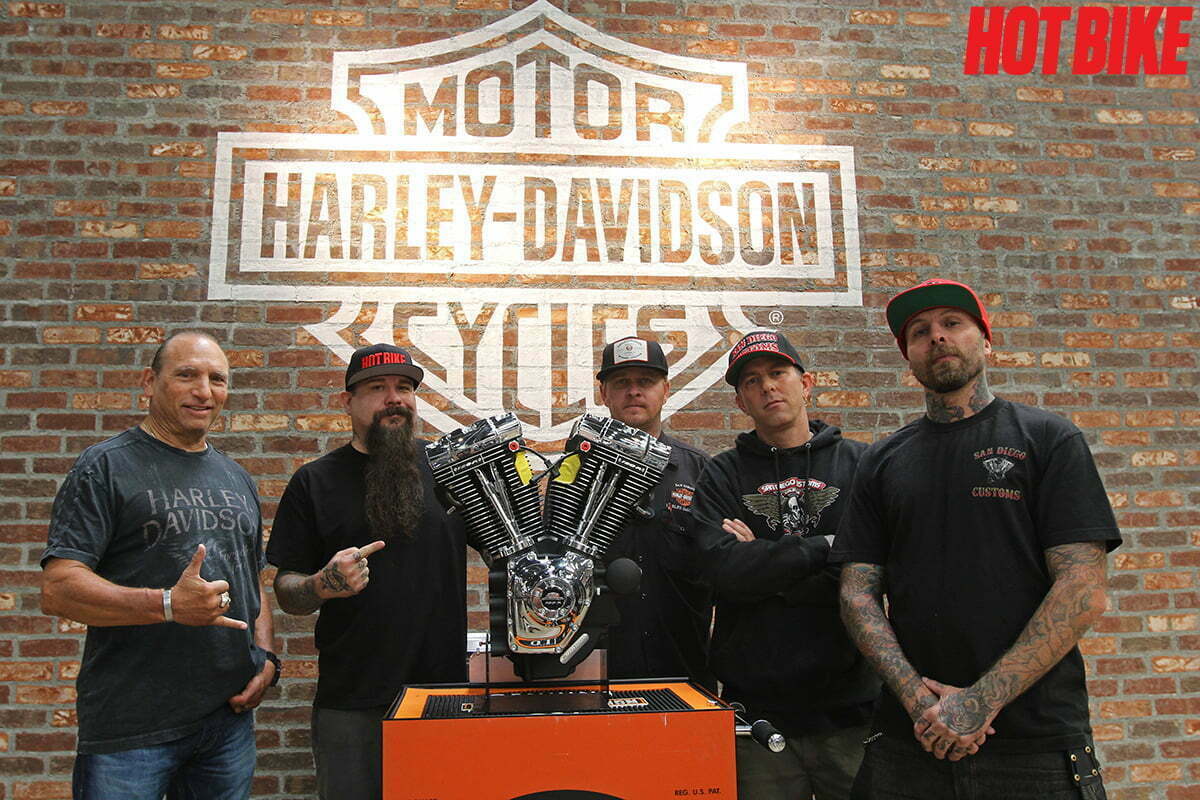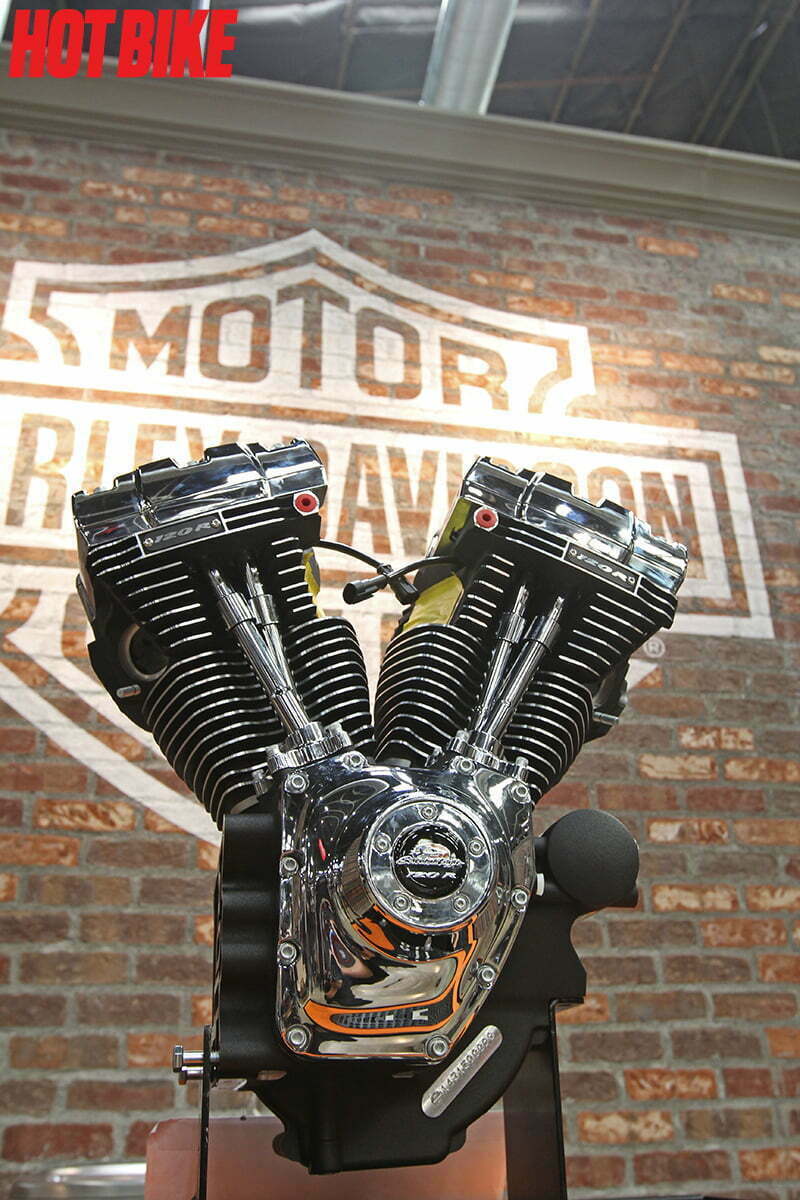 In the Second of six transactions Jeff G. Holt, editor in chief of Hot Bike magazine met up with Chip Kastelnik of San Diego Customs at San Diego Harley-Davidson. Jeff was there to hand over a brand-new fire-breathing 120R motor in which Chip using to power his ground-up custom bike build. "I went with the 120R motor because it's the biggest and best powerplant that Harley makes." Said Chip. "Chip is going to be using this motor as the basis to his other-level FXR build, so having that kind of chassis mated to a big motor like the 120R, its going to be a match made in heaven." Stated Jeff G. Holt.
Since Hot Bike has seen two of the four builders, Hot Bike is now off to four more cities and four moreHarley-Davidson dealerships in as many weeks! We will be meeting up with the other Speed and Style builders; Jasin Phares, Andy Carter, Pat Patterson, and Matt Harris and bringing y'all each of these builder's two-wheeled creations as they happen!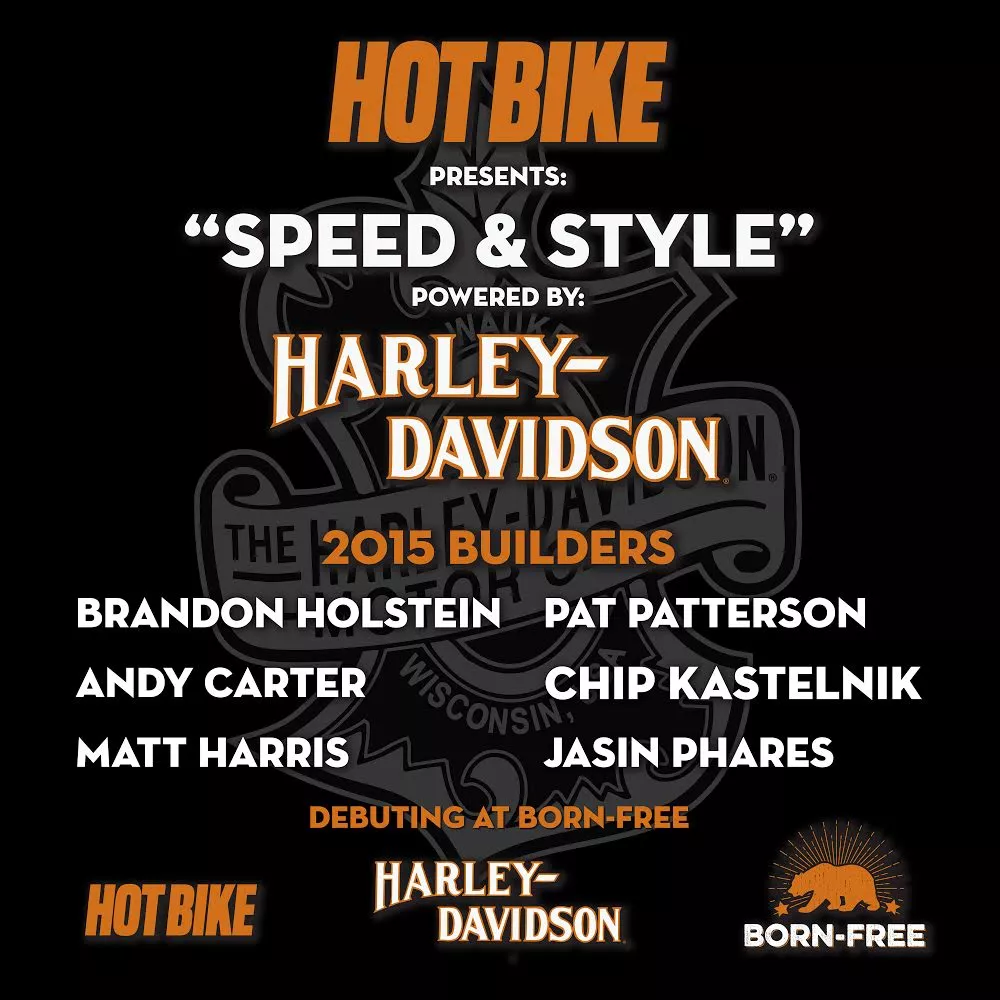 About the Speed and Style Build-Off
The Hot Bike Speed & Style event is a build-off that is powered by Harley-Davidson in conjunction with the Born-Free motorcycle show. Combining both contemporary style with refined performance the six builders and their bikes will be completed and judged upon at the Born-Free motorcycle show, the Sturgis 75th anniversary Black Hills Rally, and all five days of the Hot Bike Tour, with the winner being crowned as the ultimate master of both show and go.
Follow the hashtag #HotBikeSpeedAndStyle for all of the action.