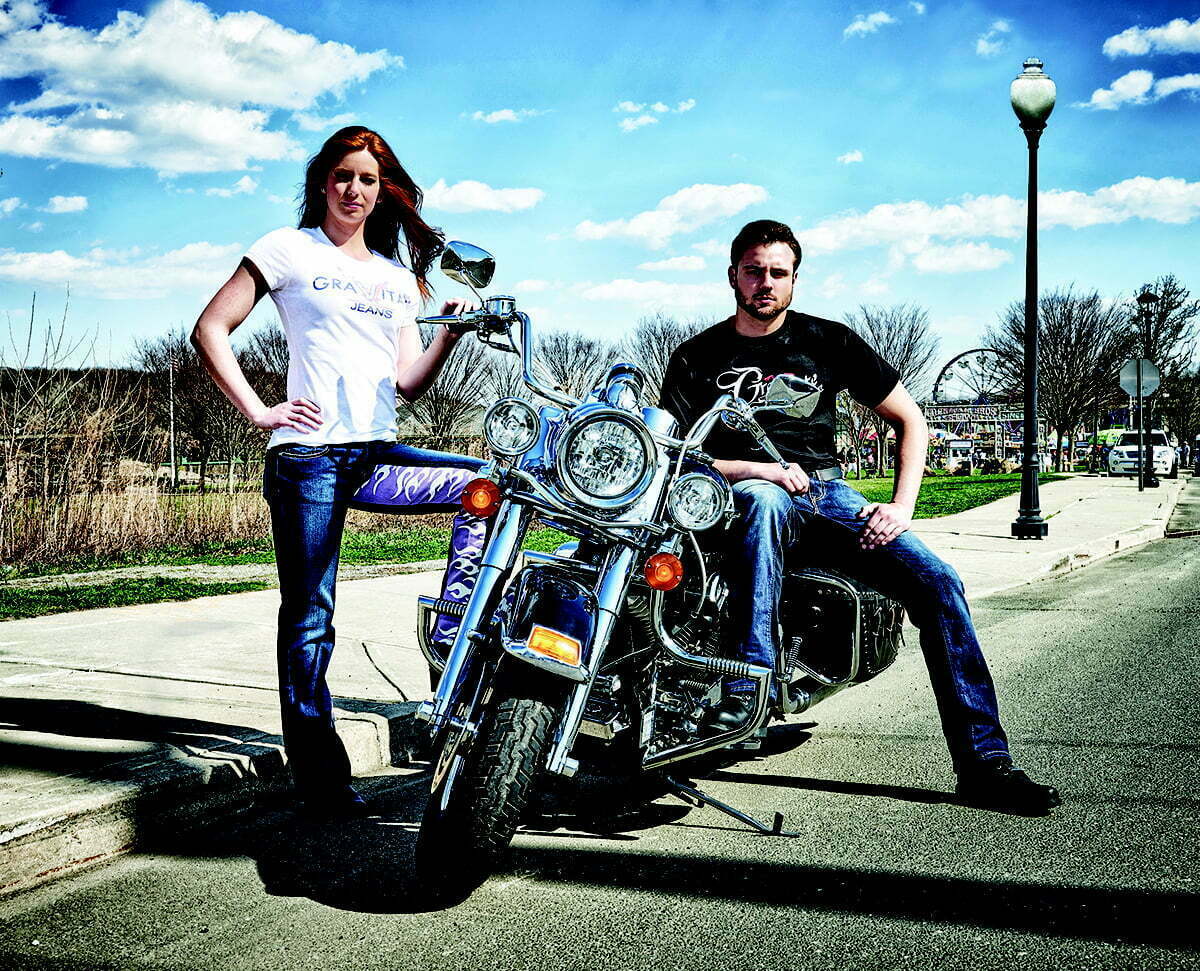 Jeans are good. Here at Hot Bike, we like jeans. They handle road rash better than any skin save that which came off of a cow. Tough is good; tough and comfortable on a long haul is better.
The owners of Gravitate Jeans love motorcycles so much they made the perfect jean for riding them. After years of pulling down the pant legs of her husband's jeans while riding their Harley in Florida, founder Margaret Meyer decided she had enough. With an old pair of jeans, stretch denim, scissors, thread and a whole lot of determination, Margaret designed her first pair of insert motorcycle jeans. Her husband and co-founder Bruce Meyer became a believer. He was also astonished at how comfortable the jeans were and how her new design prevented any bunching or rising of his pant leg while riding.
After years of market research and now holding a patent for their contemporary design, Bruce and Margaret never looked back. In 2014 they teamed up with a large jean manufacturer who shares their passion for creating and building a brand that resonates with all types of riders, and delivering a dramatically superior product that improves the quality of the motorcycle riding experience.
Gravitate Motorcycle Jeans has a patented inseam insert designed with just enough stretch to reduce gathering, pulling and tugging in the legs, thighs and seat. These are premium denim motorcycle jeans, designed in the USA. Hand-sewn and hand-sanded bull denim ensures top quality construction, comfort, breathability and a guaranteed perfect fit. They sell for $74.95 – $79.95. You can find out more at gravitatejeans.com.