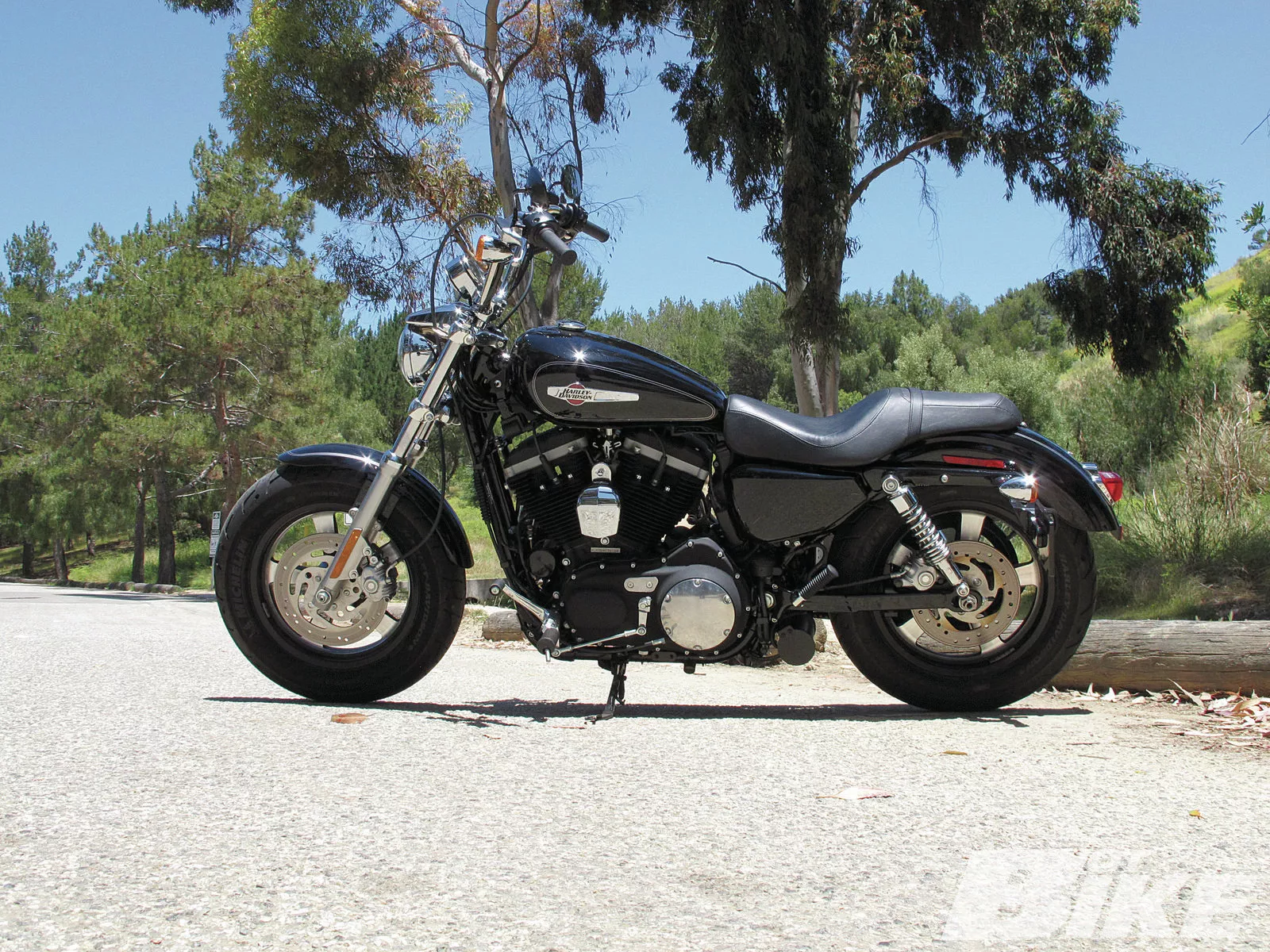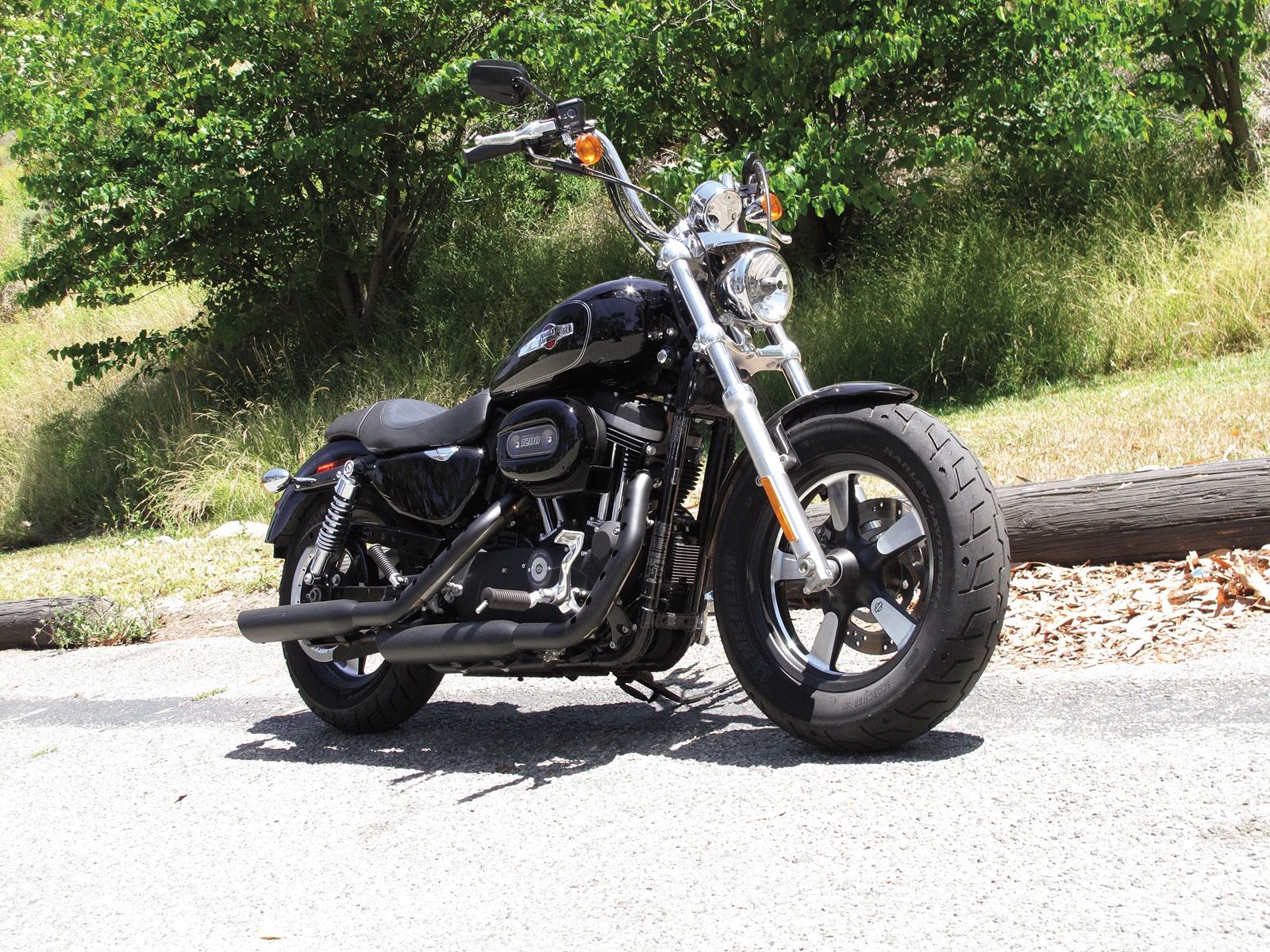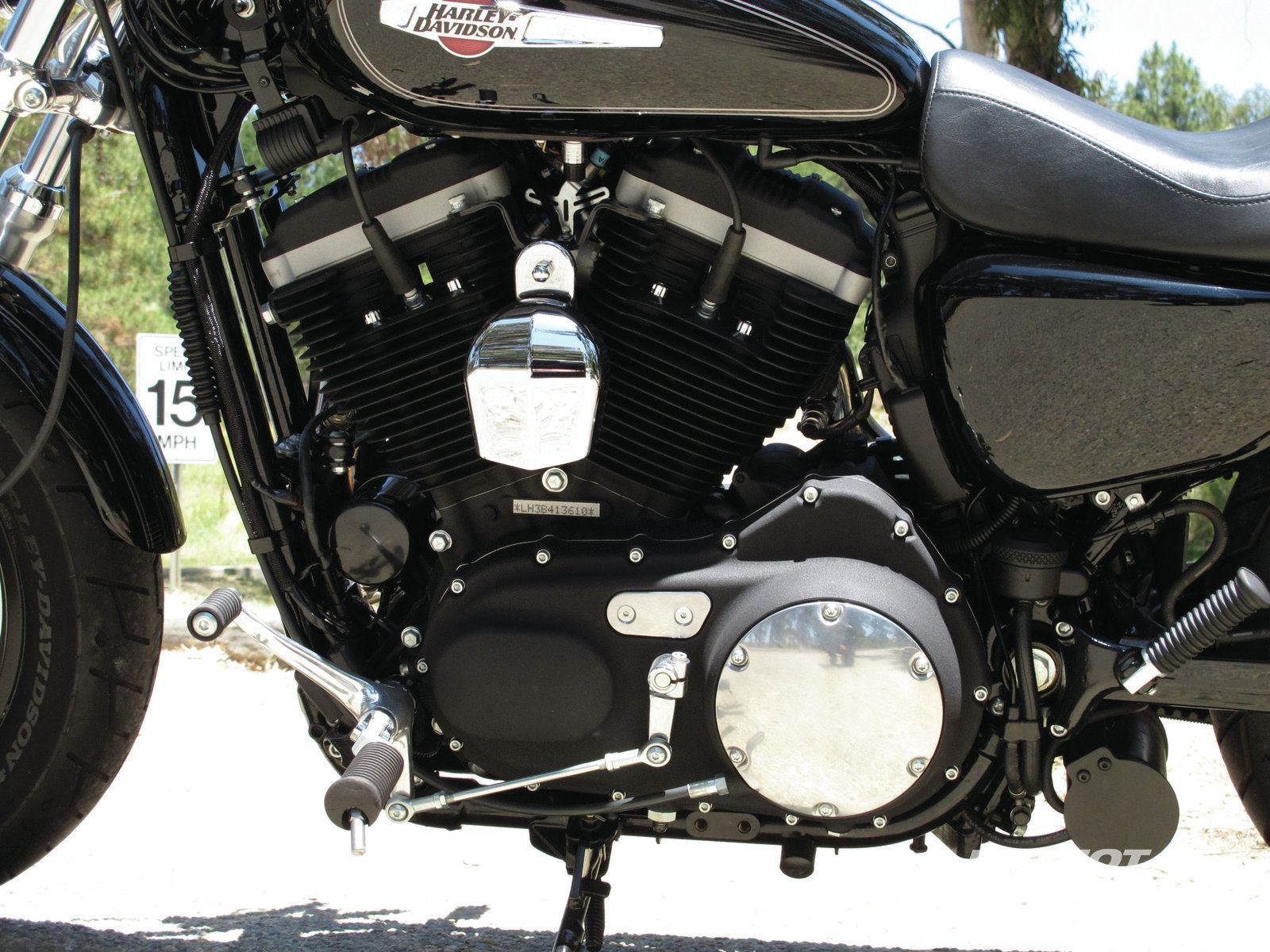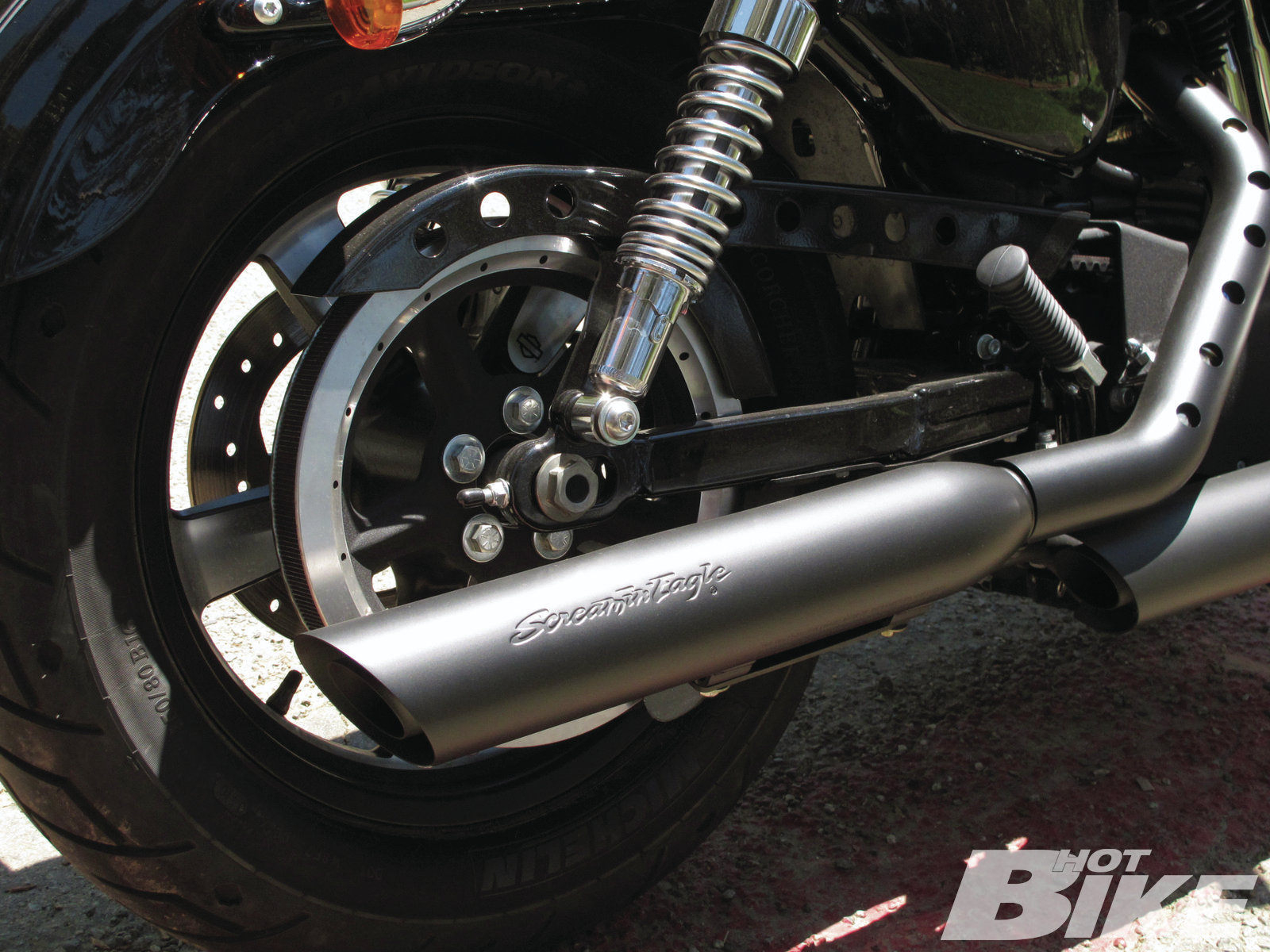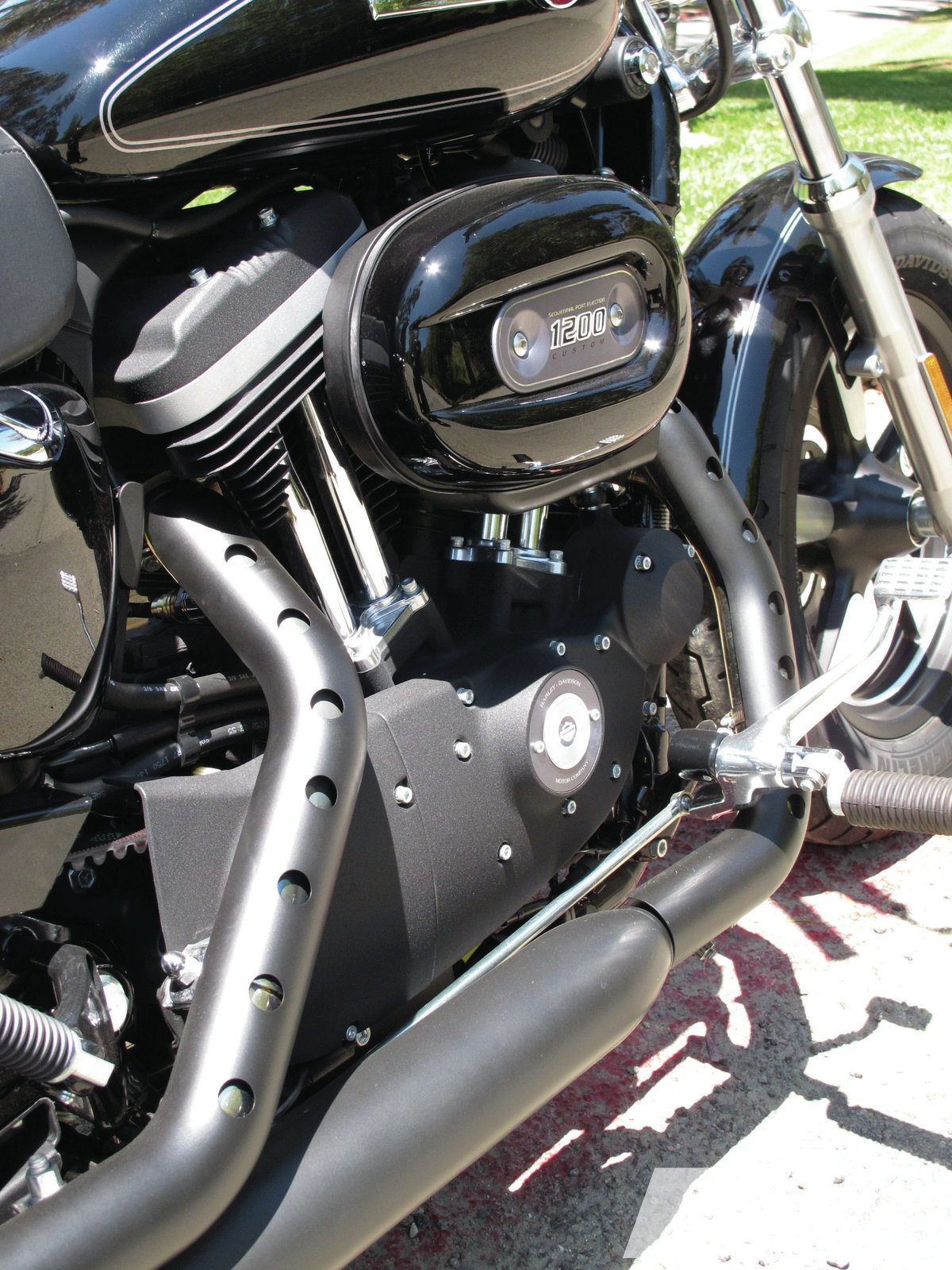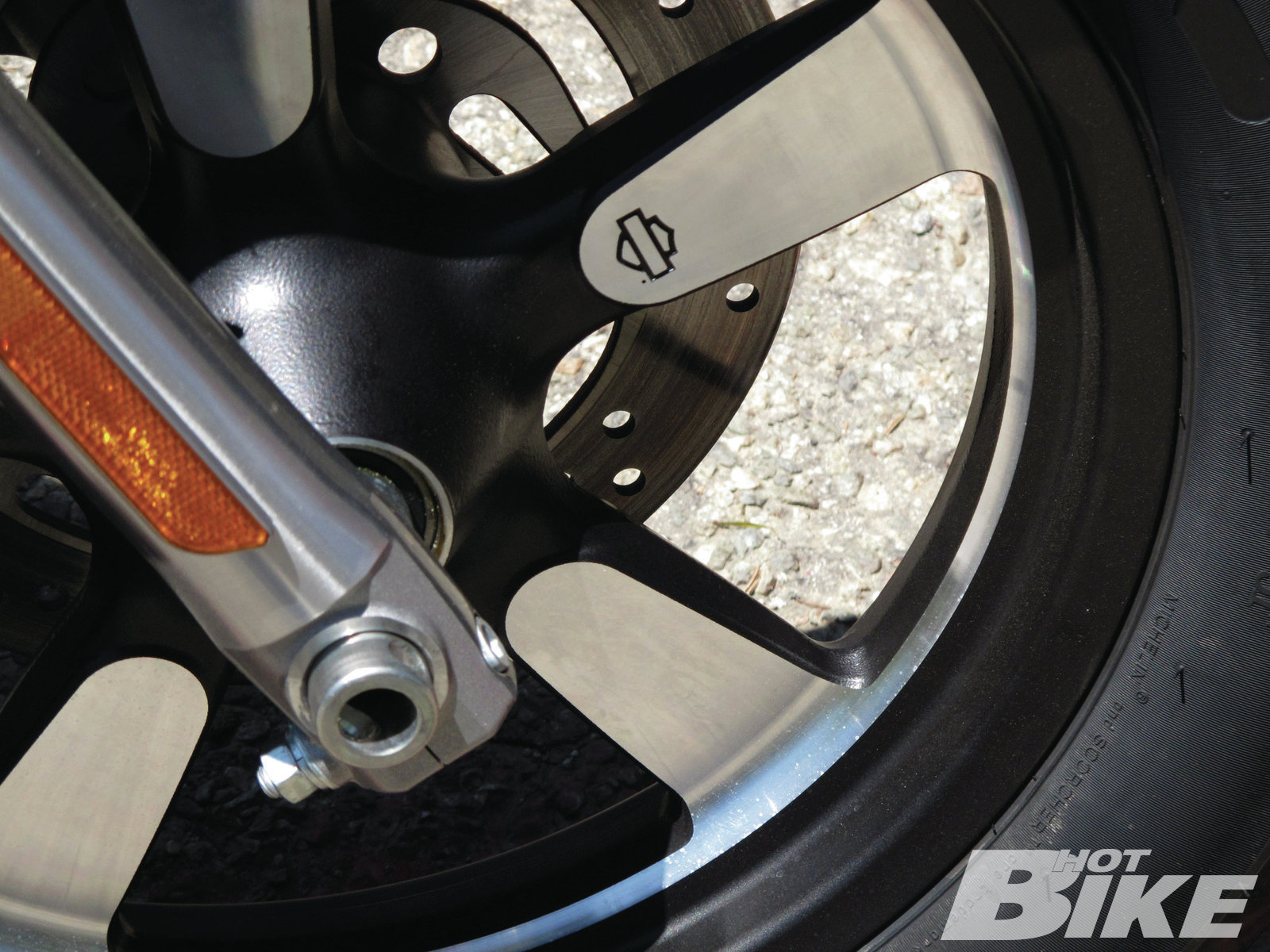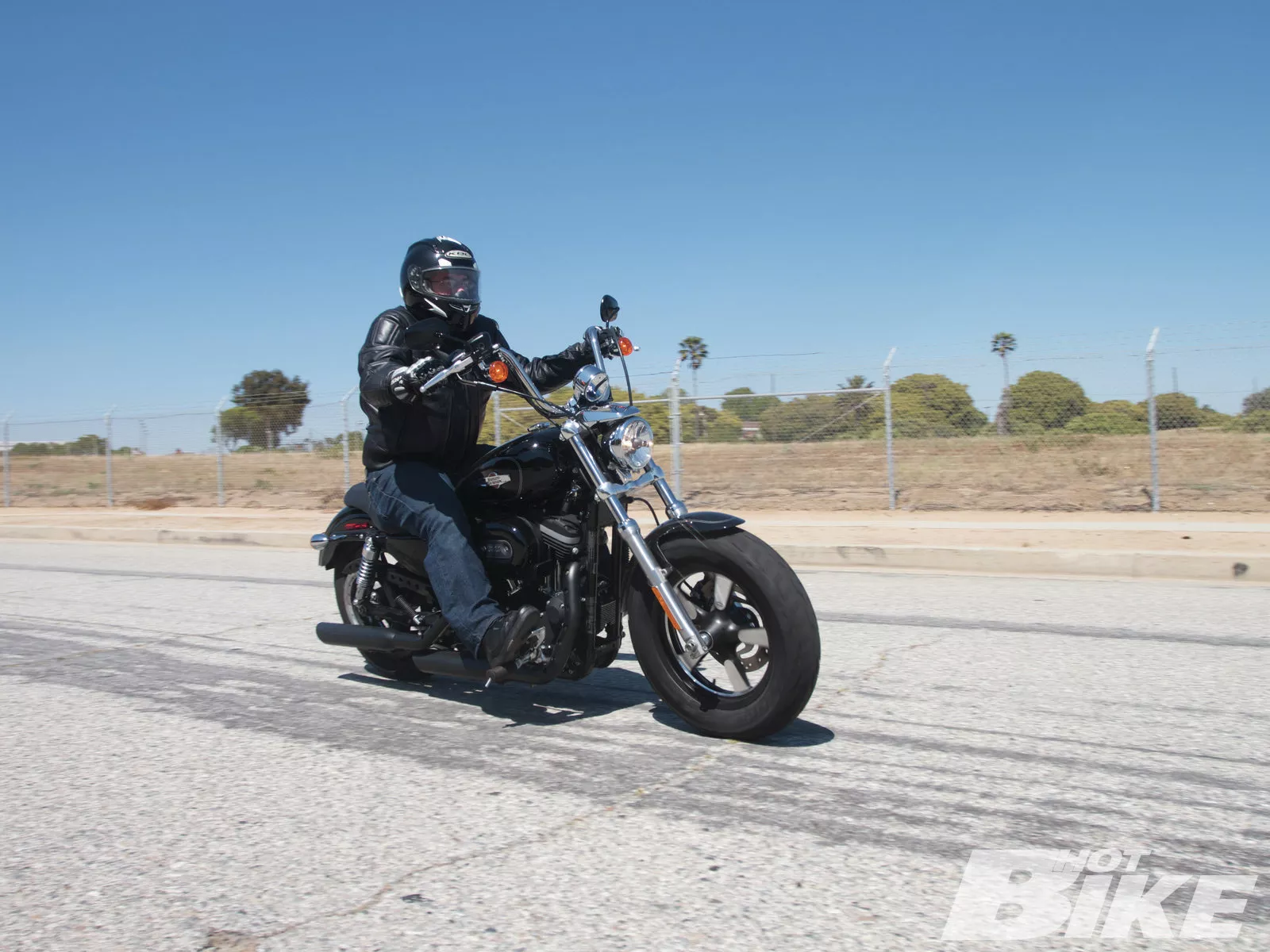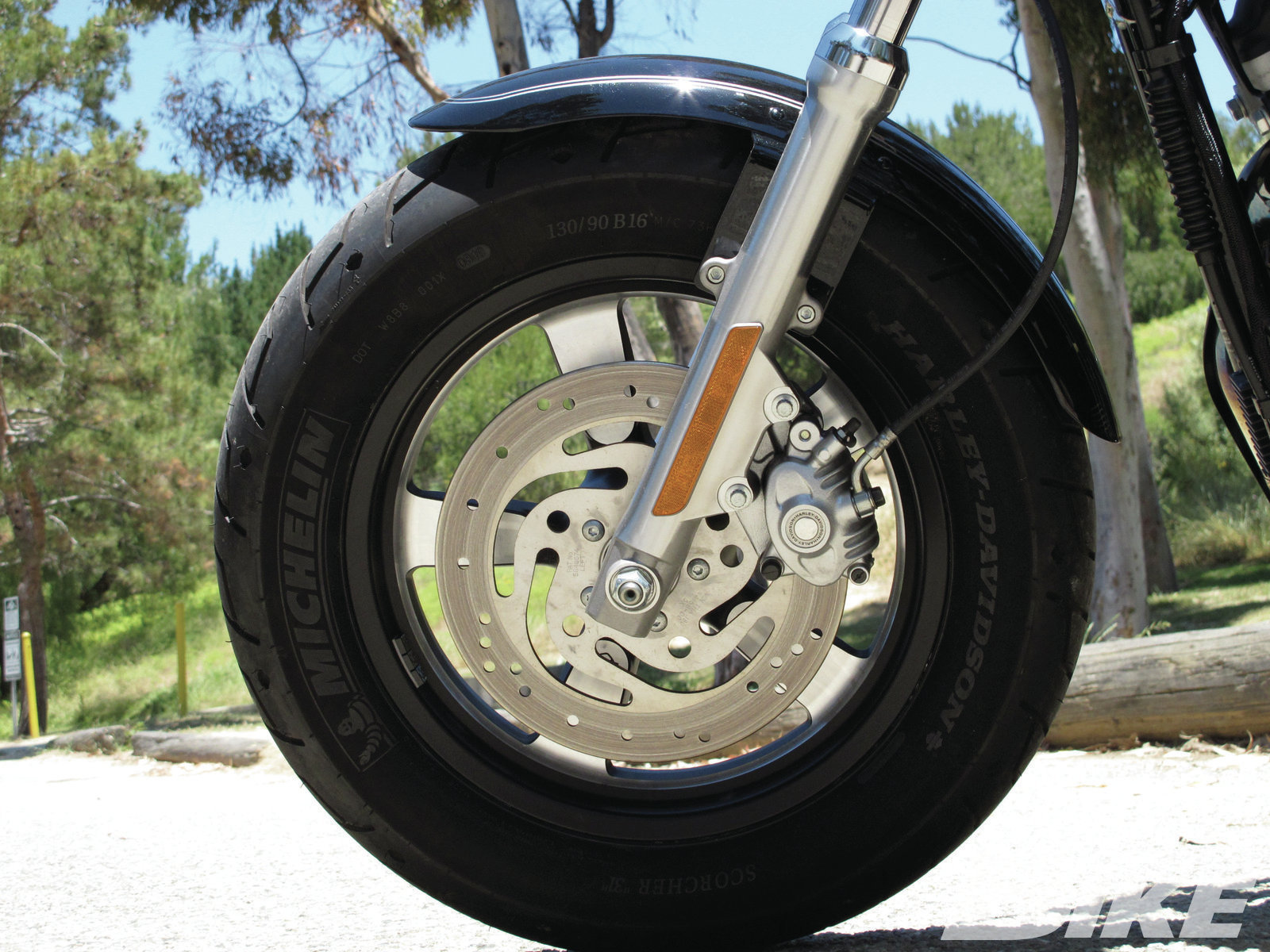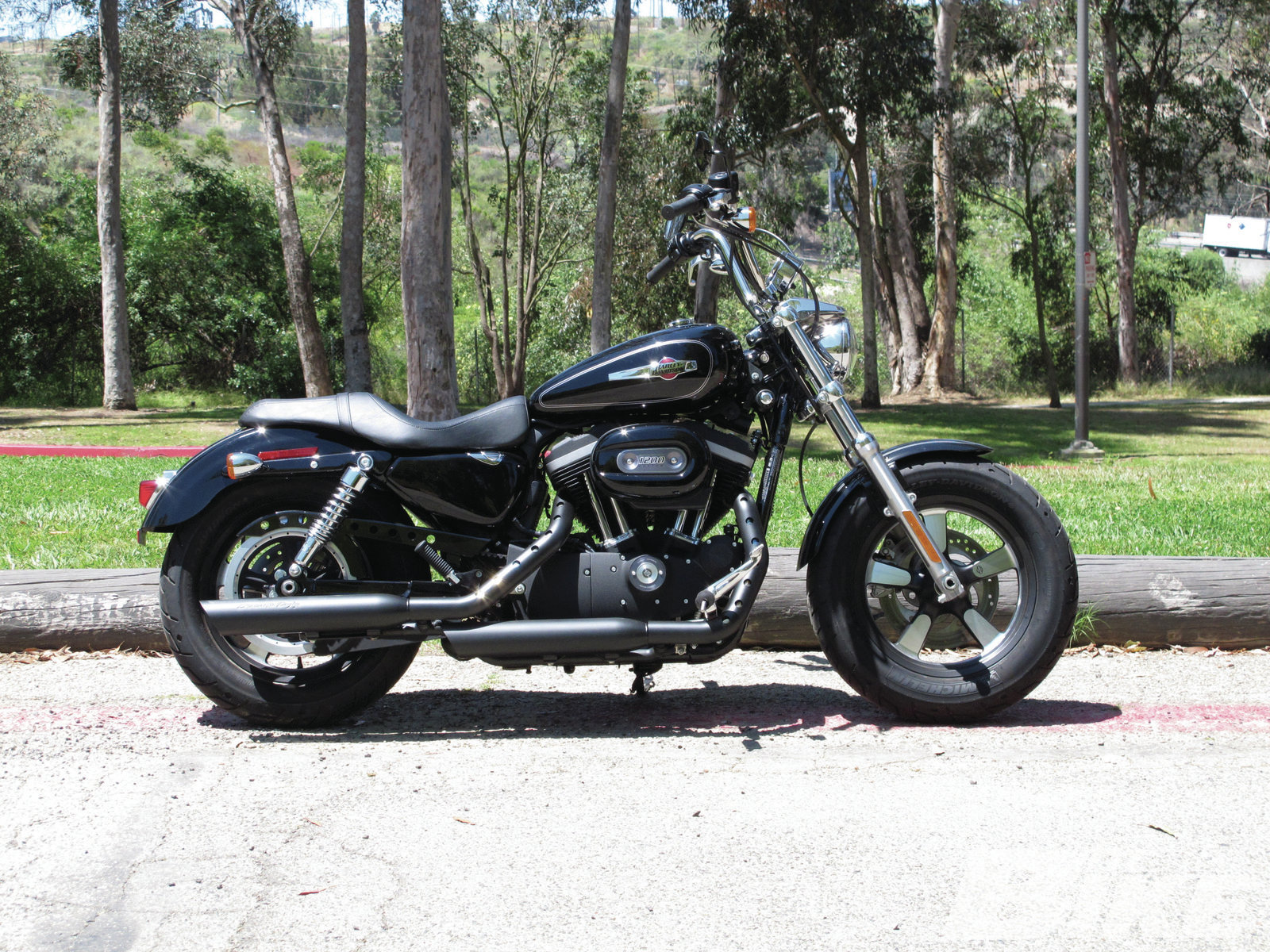 A few issues back, we introduced you to Harley's H-D1 program and a new Sportster Custom to which it had been applied. We followed the bike from the assembly line to the dyno room. This time, we're taking it to the street.
In case you missed the first part of this tale, here's how the H-D1 Custom Order Program breaks down. Harley launched it in 2011 as a way to let prospective Sportster Custom owners choose from several options on seven aspects of the bike—wheels, handlebars, seats, paint, foot control position, security system, and engine finish. You go to the factory website, customize your virtual motorcycle, then go to your dealership to order it. By selecting different wheels, seats, handlebars, paint, and engine finishes, the customer can dramatically alter the look of the motorcycle. Harley plans on expanding H-D1 to other members of its model lineup.
Harley gave us a Sportster Custom to play with that had gone through the H-D1 treatment. It's a replica of one that was ordered and sent out to a dealership earlier in the year. The original had other additional Harley parts added to it when it arrived at the dealership; it's just part of the whole H-D1 tool that keeps dealerships involved in the customization process while letting customers personalize their iron even further.
When I cast an eye at this replica bike, I liked what I saw. Its blacked-out motor looked great surrounded by Vivid Black paint, and the machine looked like a moderately tailored Sportster. It's also sort of stealthy; there is so much black on this Custom that you have to take a good, close look at it to take in what sets it apart from a stock one or even another that came out of H-D1. The dealership migrated the license plate frame from the rear fender to a side-mount, which always makes the rear fender look that much better. Some of the bike was blacked out by the dealership using new fender struts, Buckshot belt guard, and Screamin' Eagle Buckshot exhaust shields to better match the Vivid Black paint, and that helps any machine in the beauty department.
I'd seen ape hangers on a Sportster before (who hasn't?) but not so much from the factory. Offering them as an option was a good nod to the chopper aesthetic, which in my opinion is a natural fit. Choppers and Sportsters both being no-frills scoots, I've always thought mixing the two made sense. What didn't make sense to me was the bar's finish selection. H-D1 gives you different options on the motor finish, but with the bars you can get them in any finish you want so long as it's chrome. I'd like to see Harley-Davidson expand the variety of parts finishes to all the H-D1 parts. That way, they'll sync up aesthetically for a unified appearance. If I were a dealer, I'd look into offering a refinishing service for parts H-D1 doesn't customize in order to maximize customer options, but that's just me.
This ride looks different from a new 1200 Custom, but for the most part, ride quality is the same. The last new Sportster I'd saddled up on was an 883 Iron. My spine cringed at the thought of taking a speed bump with the minimal suspension travel offered by that bike. I was pleasantly surprised by the Custom. Between the meatier tires and the increased suspension travel, the 1200 Custom takes bumps better than the Iron. Being vertically challenged, I've always liked mini apes because they're stylish but not hard on my arms on a long day like full apes. Harley's did not disappoint me. Forward controls were another H-D1 option chosen for this XL but they're not all that forward if you're short.
When I got on the gas to make the jump to freeway speed, I got another pleasant surprise thanks to the Screamin' Eagle slash-cut mufflers. They gave me just a little extra grunt at midrange, which is where most people need it for daily riding. The mufflers are available through the H-D1 Bike Builder app as a dealer installed component. To go along with the pipes, heat shields and a heavy breather air cleaner are also offered as dealer installed parts. What I'd really like to see offered however, is a detachable cafe racer fairing/windshield and color-matched leather saddlebags, but maybe I'm getting a little carried away.
Overall, I think H-D1 was a great step for Harley-Davidson, and applying it to the one H-D with the word "custom" in the name was a no-brainer. H-D1 lets customers build a battle plan online before they walk into their friendly neighborhood dealership to buy a customized motorcycle. Harley-Davidson plans on expanding it to the big hogs, and I'm very interested to see what the company does with that. HB
The Changes
Here are two lists of what was done to this 1200 Custom. The MSRPs listed below don't include any of these changes.
Factory Customization:
| | |
| --- | --- |
| Paint: | Vivid Black |
| Wheels: | Five-spoke black/machined |
| Foot Controls: | Forward controls |
| Handlebar: | Mini ape |
| Engine Color: | Black |
| Security System: | None |
| Seat: | Two-up |
Dealer Installed:
Left-side gloss black fender strut
(PN 60204-06): $61.30
Right-side gloss black fender strut
(PN 60203-06): $61.30
Side-mount license plate kit, gloss black
(PN 60972-10): $184.95
Black Buckshot upper belt guard
(PN 60379-09): $89.95
Air cleaner covers for Sportster models
(PN 29084-04DH): $79.95
Screamin' Eagle Jet Black Buckshot exhaust shield kit
(PN 64924-09): $149.95
Screamin' Eagle Street Performance slip-on shorty dual mufflers, Jet Black
(PN 80726-09A): $389.95
2012 Harley-Davidson Sportster Custom 1200
| | |
| --- | --- |
| Engine/Displacement | Air-cooled Evolution/1200cc |
| Induction | Electronic sequential port fuel injection |
| Clutch | Wet, multi-plate |
| Transmission | Five-speed |
| Final Drive | Belt, 68/29 ratio |
| Front Brake | Dual-piston |
| Rear Brake | Single-piston |
| Front Wheel/Size | 5-spoke cast aluminum/16×3 in. |
| Rear Wheel/Size | 5-spoke cast aluminum/16×3 in. |
| Front Tire/Size | Michelin Scorcher 130/90 |
| Rear Tire/Size | Michelin Scorcher 150/80 |
| Fuel Tank | Capacity 4.5 gal. |
| Seat Height | 26.6 in. (laden) |
| MSRP | $10,299 (Vivid Black), $10,599 (solid colors), $10,809 (two-tone) |