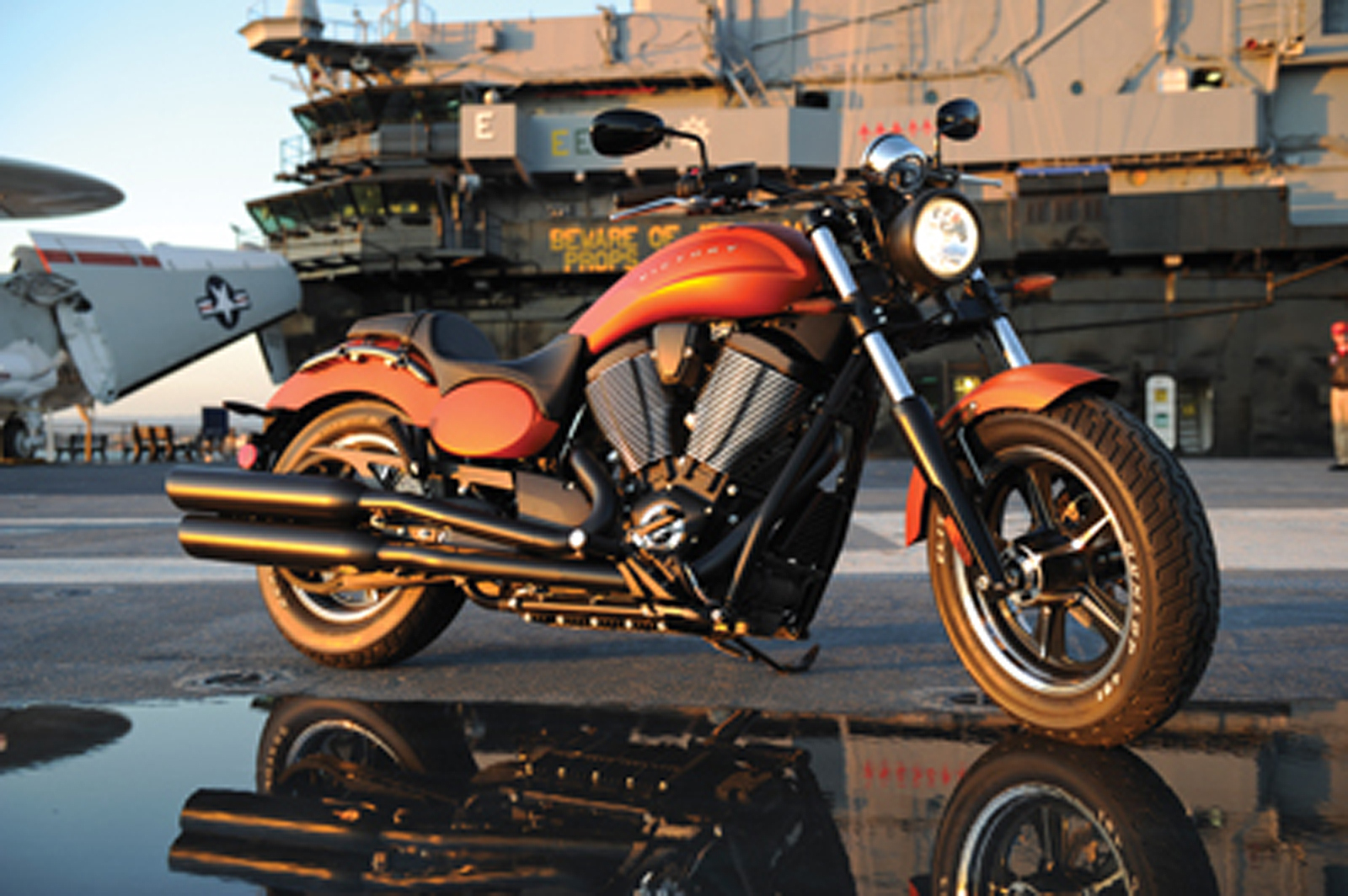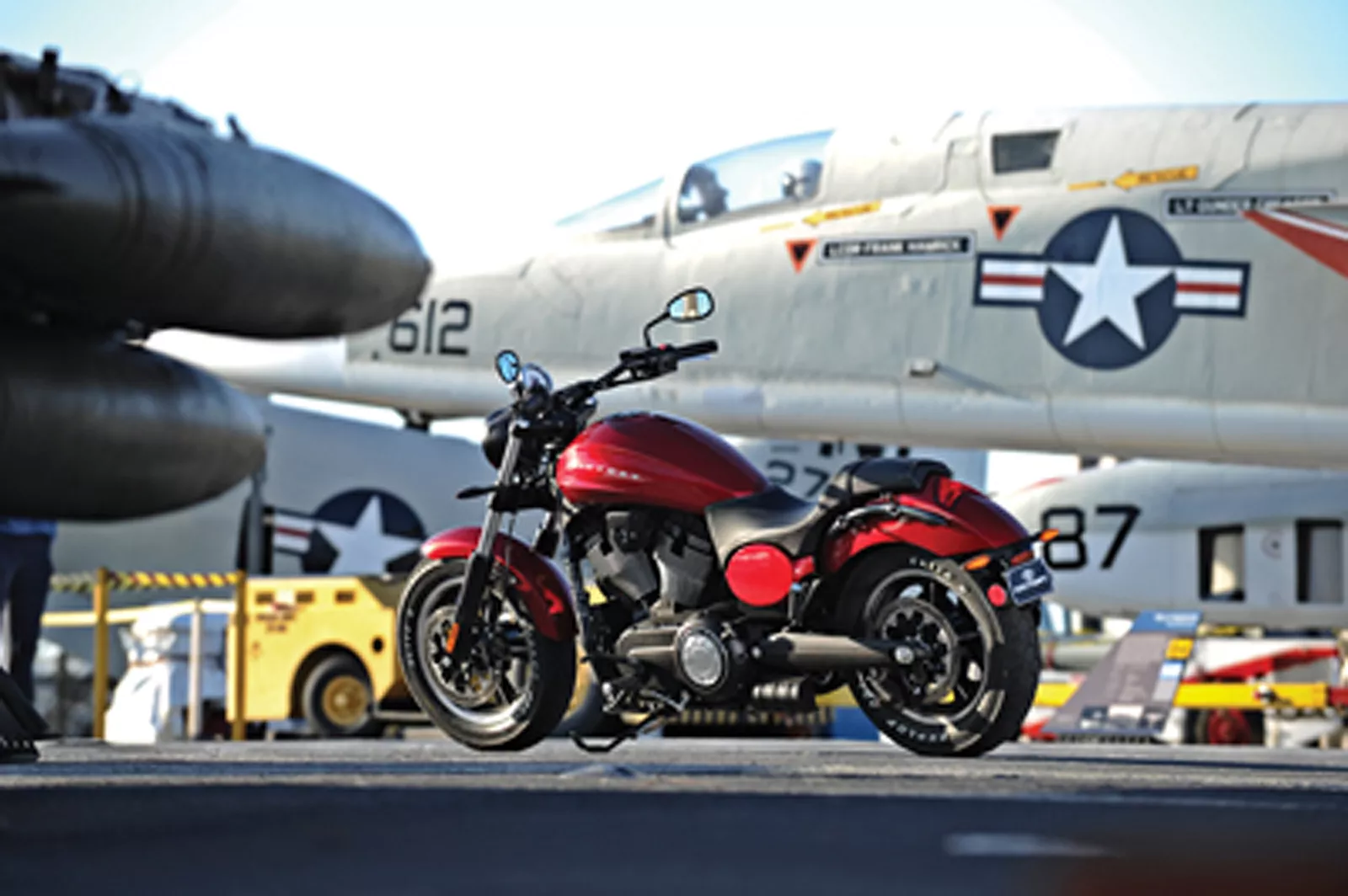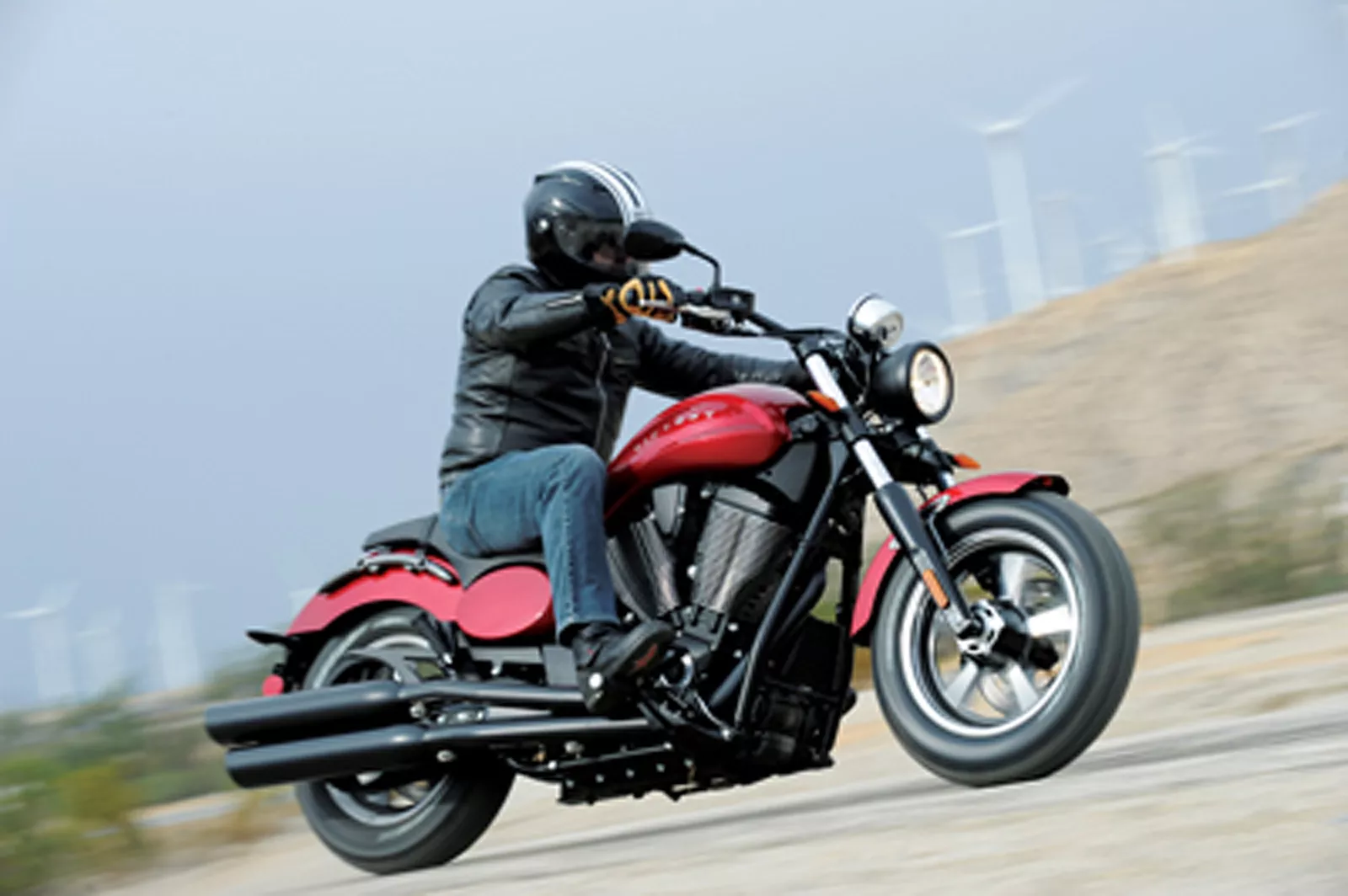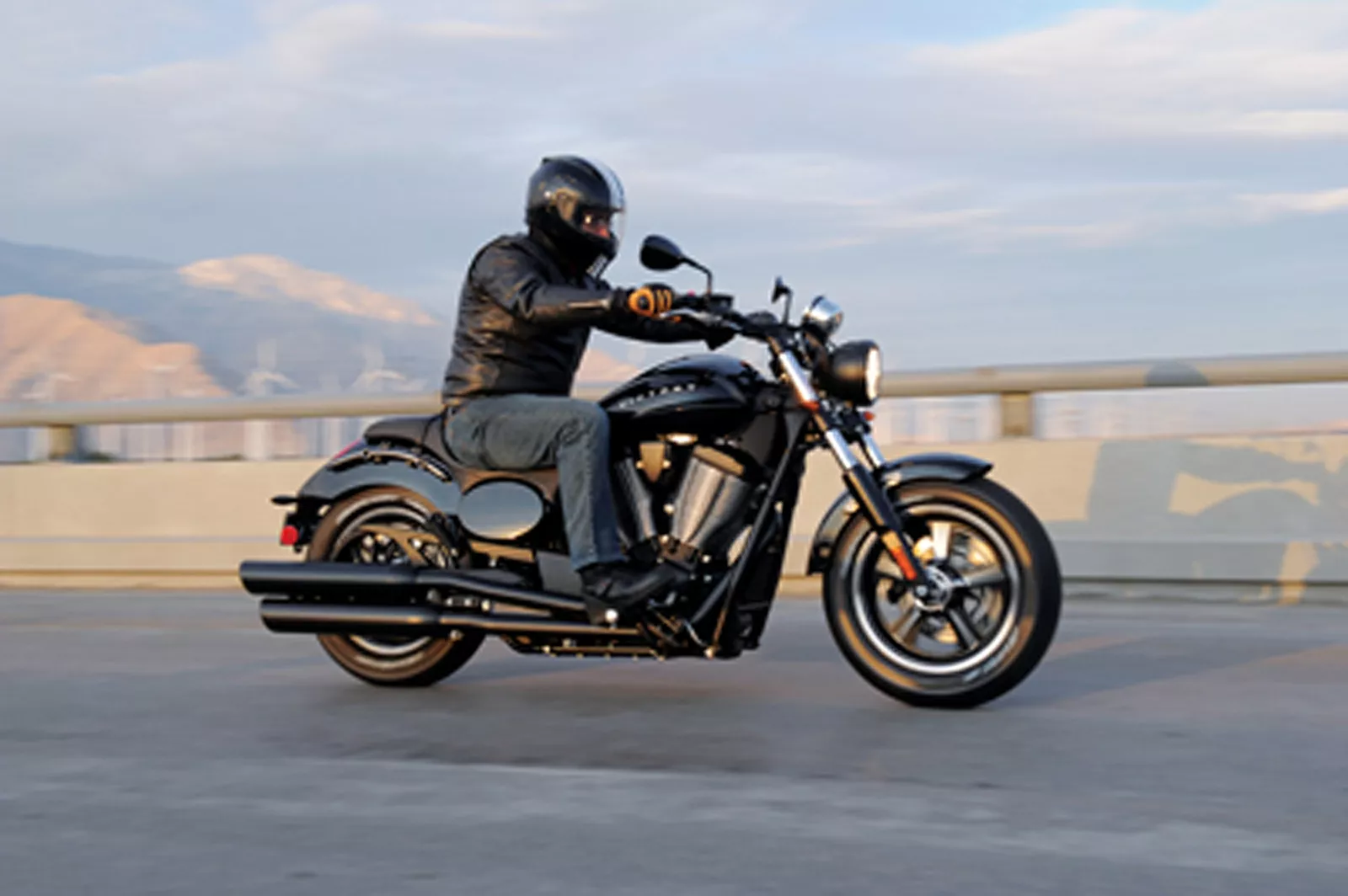 Victory has just released its newest model, and it's already a year ahead of the rest of the pack. Just this morning at the New York Progressive International Motorcycle Show, Victory unveiled its first new bike for 2013, the Judge.
The Victory Judge is a mean street machine with its robust silhouette, sculpted bodywork, and blacked-out components. Three paint options include sinister Gloss Black, Sunset Red, and a signature Suede Nuclear Sunset, all which host minimal graphics. With all new sheetmetal, the Judge isn't just a rehashed Vic with a new name. It features Victory's signature styling on the gas tank but complimented with new body lines, the new oval side covers reflect customizing cues found on some of the finest old-school ground up custom bikes, and the new round headlight is a fine departure from the triangulated shell found on other models. The frame, dual exhaust, triple trees, cases, cylinder heads and more are covered in an ominous blacked-out sheen. The drag bars are all new, as is the styling of the taillight, fender struts and new EFI covers between the cylinders. The Victory Judge features new five-spoke cast wheels that evoke memories of performance mag wheels from the '70s. The 16-inch rims are shod with Dunlop Elite II tires with raised white lettering, which accentuate the styling of this performance cruiser.
With the mid-mount control positions and 25.9-inch seat height, the Judge is an ideal cruiser for riders with modest inseams. Its stable balance and low center of gravity invite riders of all heights to get on and go. Power flows from the Freedom(r) 106/6 V-Twin, which serves up 113 ft-lbs of torque. Helical cut gears in the six-speed transmission deliver smooth shifting and the true overdrive of sixth gear delivers smooth highway cruising, while a positive neutral finder simplifies the stoplight-to-stoplight battles. The 4.5-gallon fuel tank offers great range and is coupled to a high-end fuel injection system that can handle any riding conditions.
Vcitory's Pure Victory accessories division already has a complete collection of more than 90 accessories available for the Judge. Several of the new Judge accessories – including saddlebags and windshields – use Lock & Ride(r) technology so they can be installed or removed quickly and easily without tools and leave little trace when removed. Also available are several exhaust options in chrome or matte black finishes, as well as side plate graphics to add an instant touch of customization.
For more information visit polarisindustries.com.