Tickets for the legendary Indy Mile AMA Pro Flat Track Grand National Motorcycle race for 2015 are now on sale. The race will be held on a brand new date, Saturday July 11th, from 2:00pm-10:00pm on the historic one-mile dirt track at the Indiana State Fairgrounds in Indianapolis.
The Indy Mile date change marks a departure from previous years when it was staged on the Indianapolis MotoGP weekend. That weekend has been moved up a week for 2015, creating a date conflict between the Indy Mile and the Indiana State Fair. The schedule change to July 11 allows the Indy Mile to have more control of the Fairgrounds, opening the door to additional fan experiences, motorcycle parking and more ticket options such as infield viewing.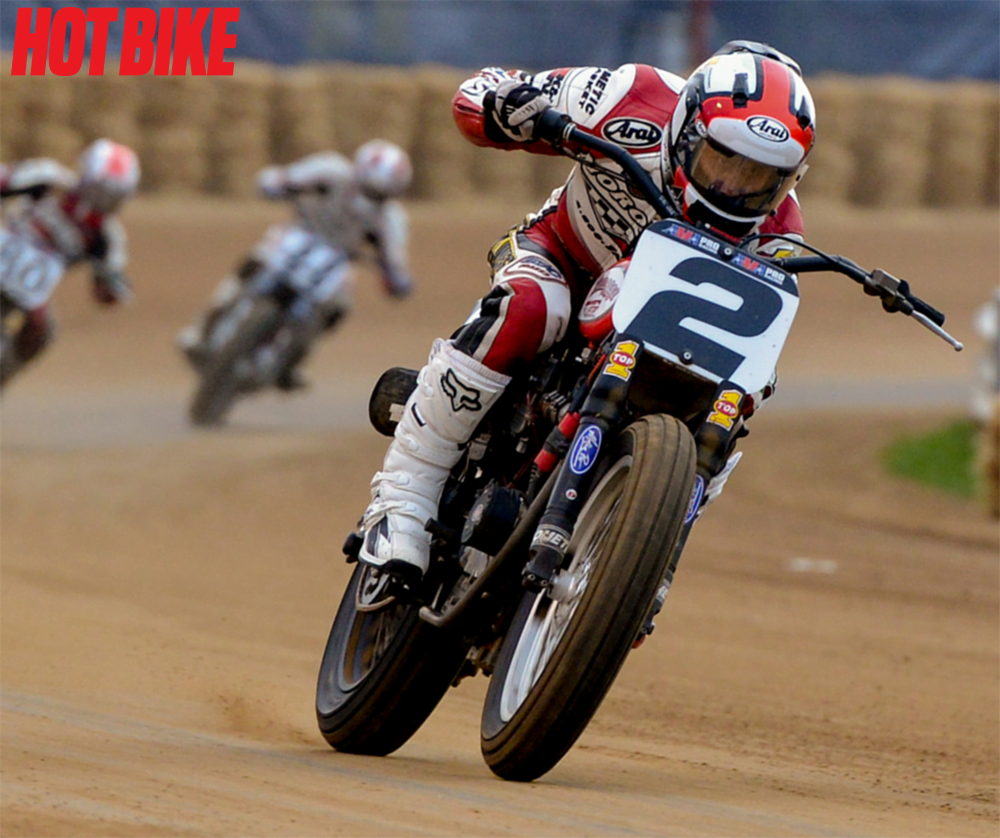 The advance discount ticket option is back this year, as well as infield tickets, and a new $5 kids ticket. Tickets for the Indy Mile, are onsale at www.IndyMile.com, any Ticketmaster location, www.Ticketmaster.com, State Fairgrounds box office location, or by calling 317-236-6518.
Ticket Prices are:
ADVANCE DISCOUNT TICKETS* (applicable fees may apply):
*Prices Include $1 Facility Fee – Child Ages: 2-12yrs old
Reserved Seats: Adult……….$33, $28 General Admission: Adult……….$21
GRANDSTAND Child………..$5 INFIELD Child………..$5
DAY OF SHOW TICKETS*:
Reserved Seats: Adult……….$36, $31 General Admission: Adult……….$24
GRANDSTAND Child………..$5 INFIELD Child………..$5
Limited number of VIP Box Seats Available $46 – use code VIP on Ticketmaster.com) or call 317-236-6518 to order via phone. No kids discount for these seats.
Gates open at 2:00pm on Saturday, July 11, 2015. Practice and qualifying will be from 2:30pm to 3:30pm. There will be a rider autograph session in the cold pit area from 4:30pm to 6:00pm. Opening ceremonies will commence at 6:30pm followed by heat races at 7:00pm and the National Final at 9:00pm.