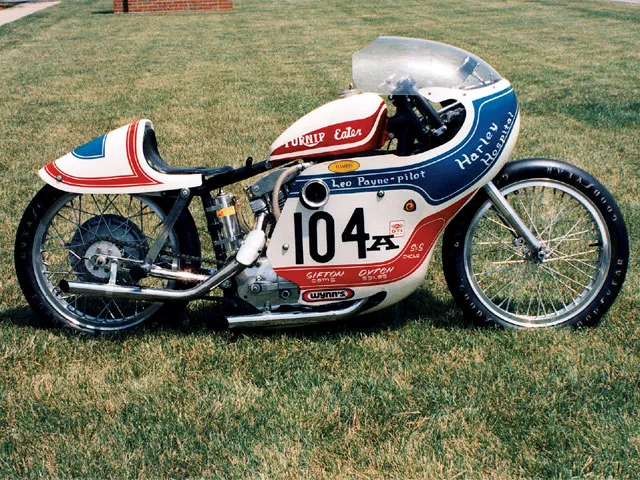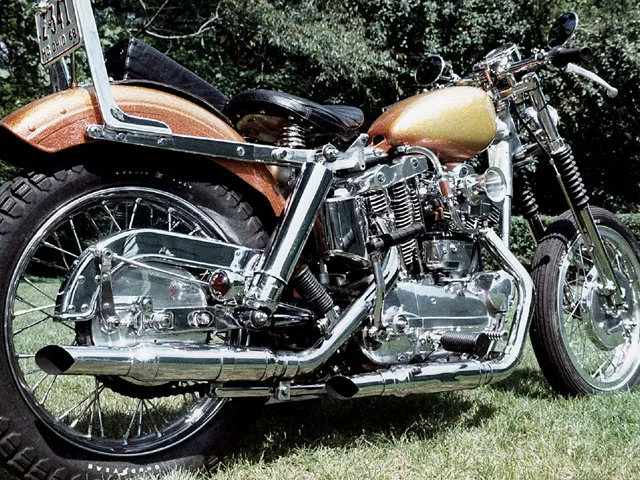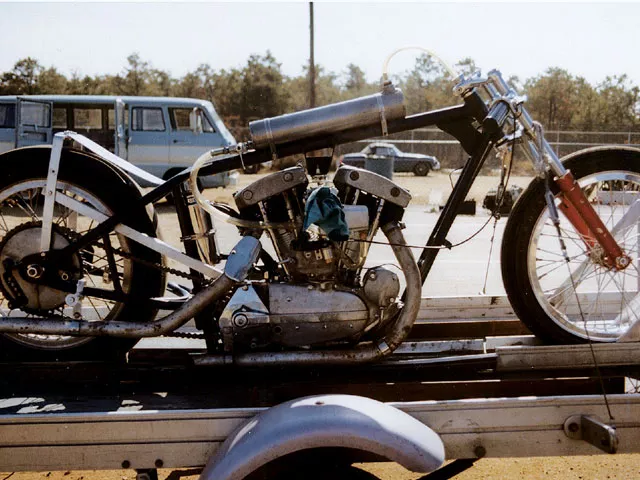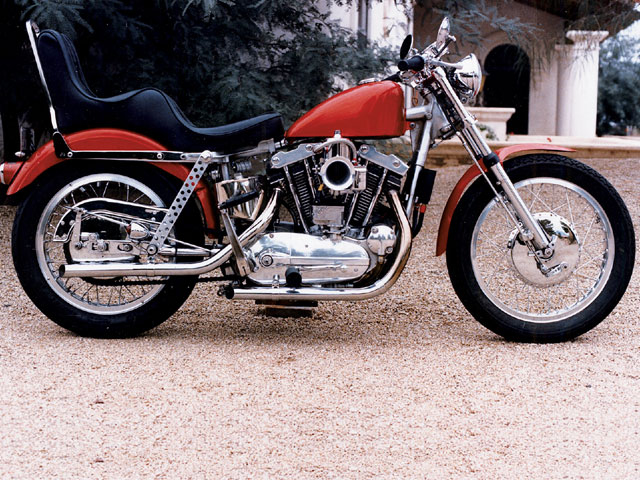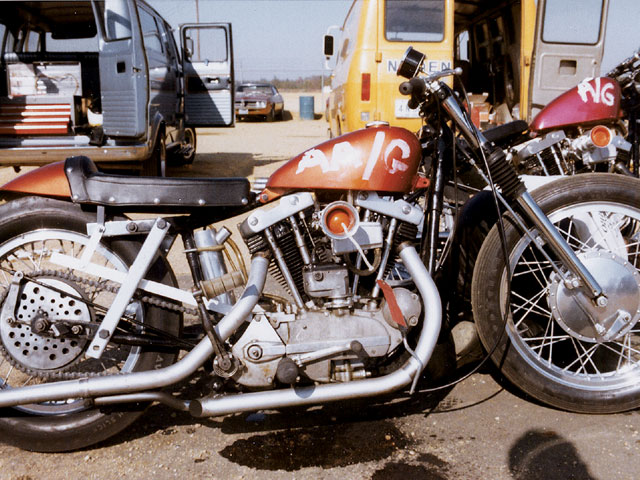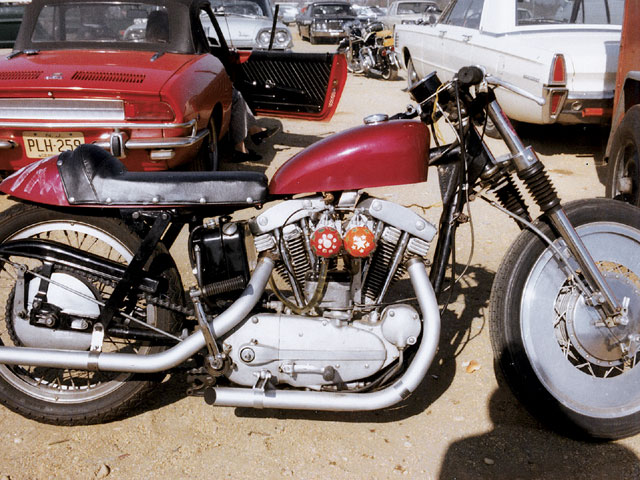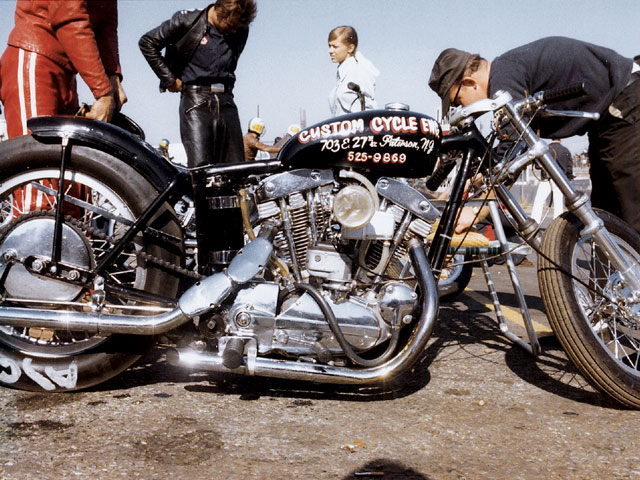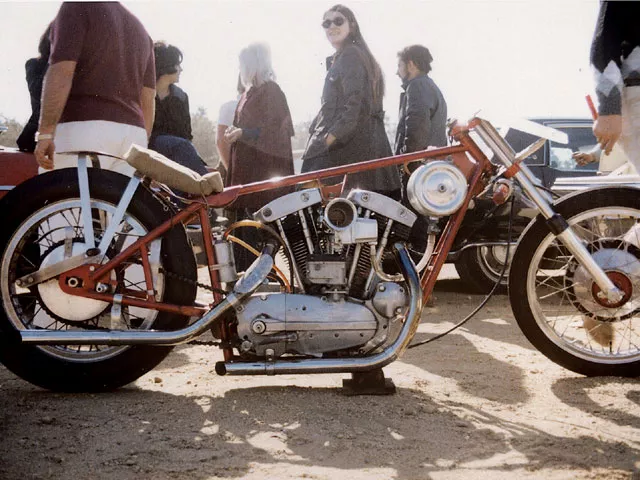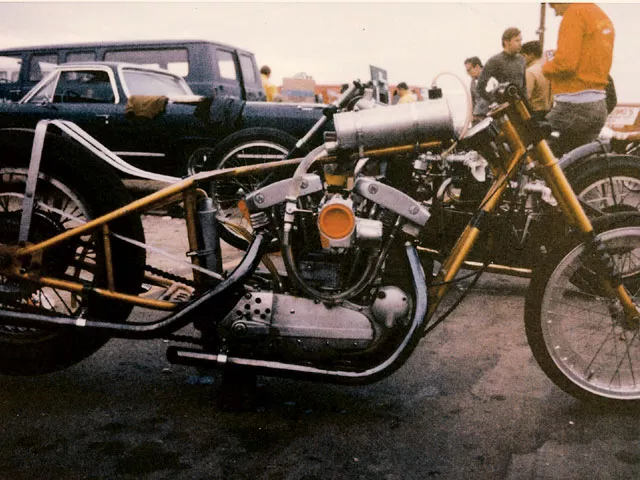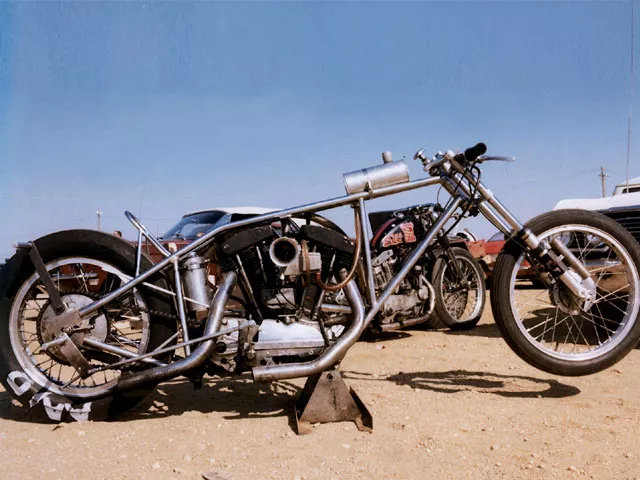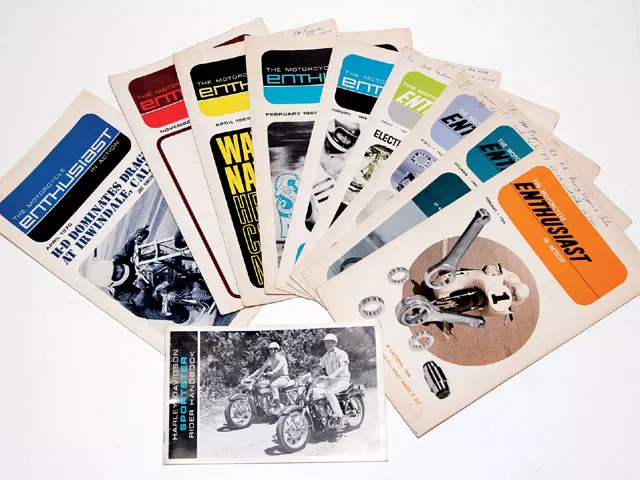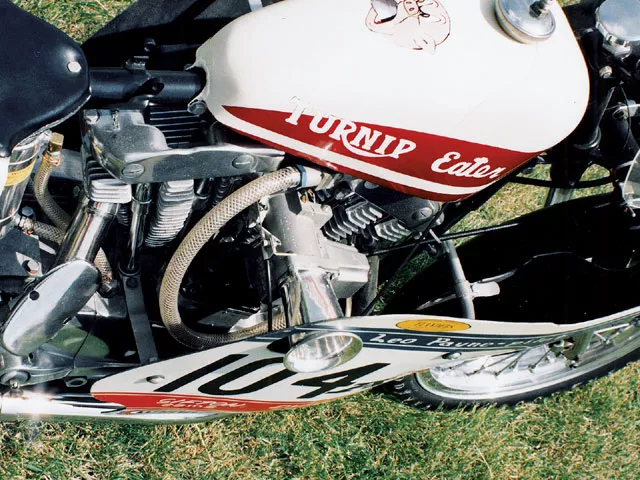 Growing up in the '50s, my friends and I were the more adventurous types. Baseball and football were our games of passion.
We built model airplanes and learned how to fly them-and crash them. We also rode and worked on our Schwinn bicycles a bunch. The local bicycle store just happened to sell Whizzer motorbikes, and up the street from them was a Cushman dealer selling Cushman motor scooters. And a few miles down the road in the next town was a long-time Harley-Davidson dealer where bikers would congregate every Friday night before their weekly ride. As kids, we often made a point of riding our bicycles to the Harley dealer on Friday night to check out the Knuckle and Panhead "dressers" with big seats, fringed saddle bags, megaphoned exhausts, and blue-dot taillights. When buying parts at our local Schwinn dealer, we also enjoyed admiring the new Whizzer motorbikes, especially the kick-start Sportsman model-the one without pedals. Most of my friends and I planned to get a motor scooter as soon as we turned 14. At that time, a 14-year-old could get a scooter license as long as the motor wasn't over five horsepower.
It seemed to take forever, but eventually we all turned 14 and got a scooter-Cushman, Whizzer, Lambretta, Mustang, Vespa, Zundapp…the choices were plentiful. The Mustangs were 10 horsepower, but some of us got one anyway. I eventually ended up getting a Cushman and then a Mustang. The older brother of my close friend Marty owned a beautiful custom two-tone metallic green Whizzer Sportsman, but then he got into hot rodding his '32 Ford 3-window coupe, so he gave the Whizzer to his brother, Marty.
Just as my friends and I worked on our Schwinn bicycles, we worked on our scooters, boring them out, upping compression, gutting mufflers, installing big Amal carbs, and testing long odd-looking tuned intake manifolds.
One morning I stopped by my friend's house to see if he wanted to go riding. I found Danny in his garage on his knees with his father's acetylene torches fired up. He wanted a hot cam, so he was brazing his Cushman's camshaft lobes. He finished off his piece of mechanical genius by using a bench grinder to finish-shape the cam lobes. By evening, Danny had his Cushman back together and we went riding. After a couple of hours, Danny's engine quit running, and I towed him home with a piece of rope. When he dismantled the engine, the cam lobes were completely worn away. Surprise! Fourteen-year-olds don't know that brass is soft and cam lobes must be heat-treated steel.
As time passed and my friends and I entered our senior year of high school, we had more important things than scooters to focus on, such as college. Hence, we either sold our scooters or they sat in the garage collecting dust. For me, several years passed without owning a bike. Then, in the summer of 1964, I got a hankering to get a Harley, which is what I always wanted when I was a teenager. Maybe my rekindled interest in cycles was because my friend Marty, who previously owned the Whizzer Sportsman, had bought a Panhead and was boring and stroking it out to 98 cubic inches. As it turned out, I ended up buying a '64 Harley. Officially, it was called an XLCH Sportster. The CH stood for Competition Hot. Unofficially, it was the Corvette of the motorcycle world-rugged, super-fast, and bulging with torque. All 55 cubic inches delivered 55 horsepower at 6,300 rpm-good for a 14.75 E.T. and 92 mph in the quarter mile.
Nevertheless, since I hopped up scooters as a kid, it was only natural to soup up the Sporty. As such, I contacted an old high school friend, Mark, who was working as a mechanic at the same Harley dealer my friends and I often visited years ago on Friday nights. Mark and his buddies quickly pointed me in the right direction for Harley performance: Tom Sifton, Doc Dytch, Jerry Branch, C.R. Axtell, Tom Rudd, and S&S;, just to name a few.
So, during the winter of '64, out came the stock motor parts and in went 4-9/16 inch KH stroker flywheels, Doc Dytch two-ring stroker pistons, Sifton "minus-plus" cams, big XLR valves, bored-out Linkert DC carb and velocity stack, gutted mufflers, and close C-ratio transmission gears. The reworked 65-cubic inch motor pushed quarter mile performance to 12.10 E.T. at 110 mph. However, kick-starting the 65-incher was dreadful because it kicked back with such ferocity. When starting, I had to not only precisely position the pistons on the compression stroke, but also depress the ignition kill button until halfway through the kick to minimize kickback. Once the engine kicked back so hard that it sprained my ankle. For over a month, I had to beg my friends to start my bike so I could ride with them. I didn't think it was very funny, but they sure did.
The winter of '67 saw the addition of Dytch 3-3/16 inch big bore cylinders, Sifton "minus-minus" cams, stronger 4-5/8 inch stroke forged S&S; flywheels and beefed-up crankcases. With 74ci, performance increased to 11.40 E.T. at 117 mph. During the winter of 1968, I replaced the bored-out Linkert with the new big-bore S&S; carb, one of the first 100 made by S&S.; The longer duration "minus-minus" cams actually made kick-starting the engine easier.
Eventually, I bumped engine displacement to 86 cubic inches by way of 3-7/16 inch Trock cylinders, along with a beefy Trock transmission door, more radical Sifton cams, Baisley modified heads, and a 2-inch SU carb. Performance increased to 11.10 E.T. at 121 mph with narrow street tires and no wheelie bar. At this point, the engine had more power than the short wheelbased frame and 120 rear tire could handle.
At about the same time, Harley legend and top drag racer Leo Payne was tearing up the racetracks on his 75ci street Sportster, dubbed "Turnip Eater," and 74ci lay-down Top Fueler. Leo was an excellent engine builder and master at modifying and tuning gas and fuel carburetors. Once he began modifying his Sportsters, Leo quickly earned the reputation of having two of the fastest Harleys in the Midwest, turning 11.08s at 125 mph on Turnip Eater and mid-9s at 150 mph on his fueler. Turnip Eater started life as a '57 Sportster, and Leo purportedly coined the bike for eating up British imports on the dragstrip. Payne became known for his lightning-quick reaction times, won numerous titles, and set countless records in various sanctioned drag races during the '60s. In '69, Payne's trap speed of 201 mph on Turnip Eater made him the first rider in history to ride a non-streamliner faster than 200 mph.
Although I spoke to Leo a few times, I was formally introduced to him only once. It was in '71 or '72 at Jerry Branch's head porting company in Long Beach, California. Jerry had a place on the second floor of the Wixom Brothers Fairing building. One Saturday I stopped by and Jerry introduced me to Leo. At the time, Leo and Mel Disharoon were busy fussing around on the Long Beach hills, playing with an aircraft altimeter that Leo used for tuning his fuel bike.
The summers of '68 and '69 were hotbeds of exciting Harley drag racing activity east of the Mississippi, particularly Atco Raceway in New Jersey where records were made and broken. One of the more exciting races took place at Atco on October 26, 1969, a race I happened to attend. Many of the top fuel riders were there. The "Top Eight" Top Fuel qualifying positions were as follows: Larry Welsh on Sonny Routts' new twin-engine Triumph was qualified first at 9.12 E.T; Jim De Salvo at 9.23 on his Harley; Larry Welsh at 9.28 on his Sportster; Guy Leaming at 9.30 on his Harley; Leo Payne 9.30 on his Sportster; defending 1968 champion Bob Barker at 9.37 on his Sportster; Walter Yee on his Harley at 9.40; and Gary Ackermans at 9.42 on his Harley. Since Larry Welsh was riding two bikes, Routts' Triumph and his own Sportster, after qualifying, he turned over the riding duties of his Sportster to Cook Nielson. When the smoke cleared at the end of the day, Guy Leaming took home all the marbles with a hole-shot 9.61 over Bob Barker's faster but losing 9.51.
For me, the '60s were the golden age of Harley performance and racing. High-dollar, button-start crate engines and rear-wheel dynos were nonexistent, and kick-start was the name of the game. Performance kits were in their infancy, requiring lots of trial-and-error engine building and testing. And most performance gurus built their own engines. The bikes may not have gone as fast as they do today, or had as much bling, but the times were simpler, the hype was subdued, and the air was filled with a long-lost innocence.