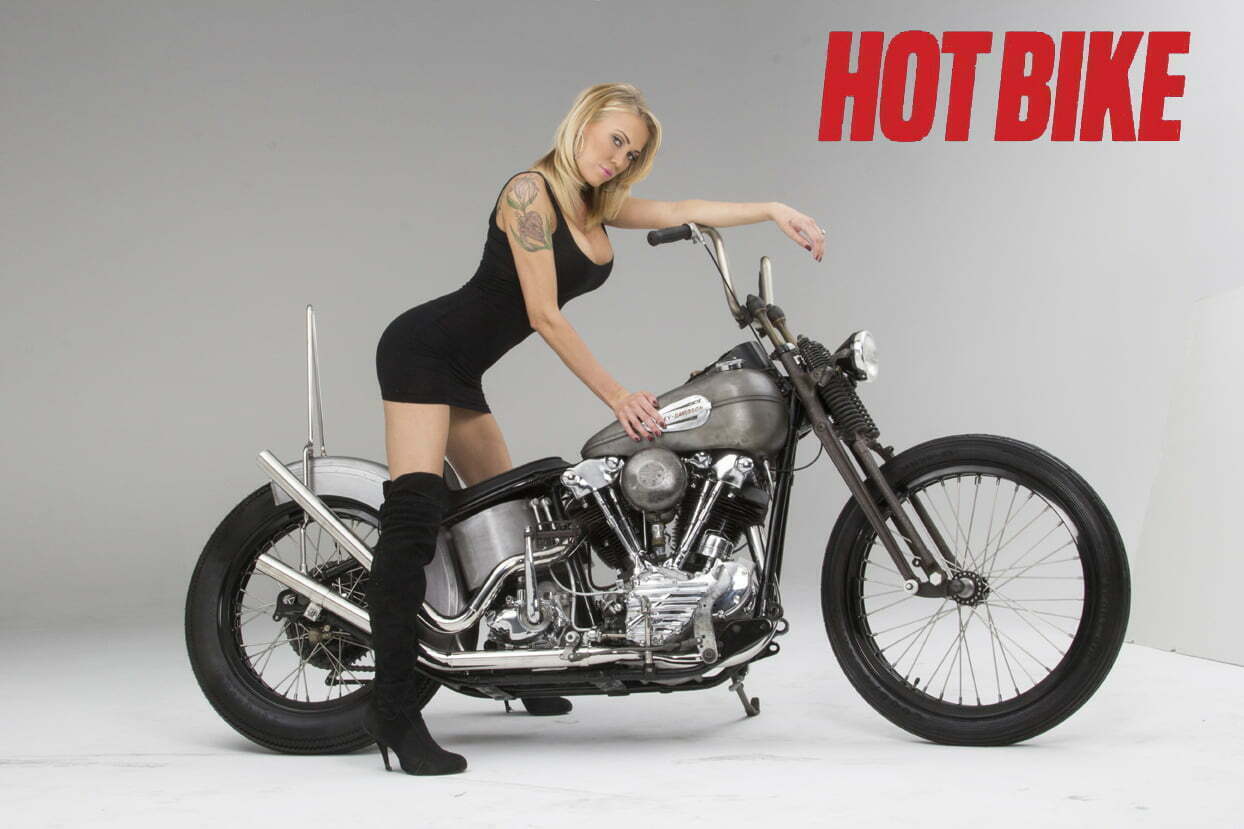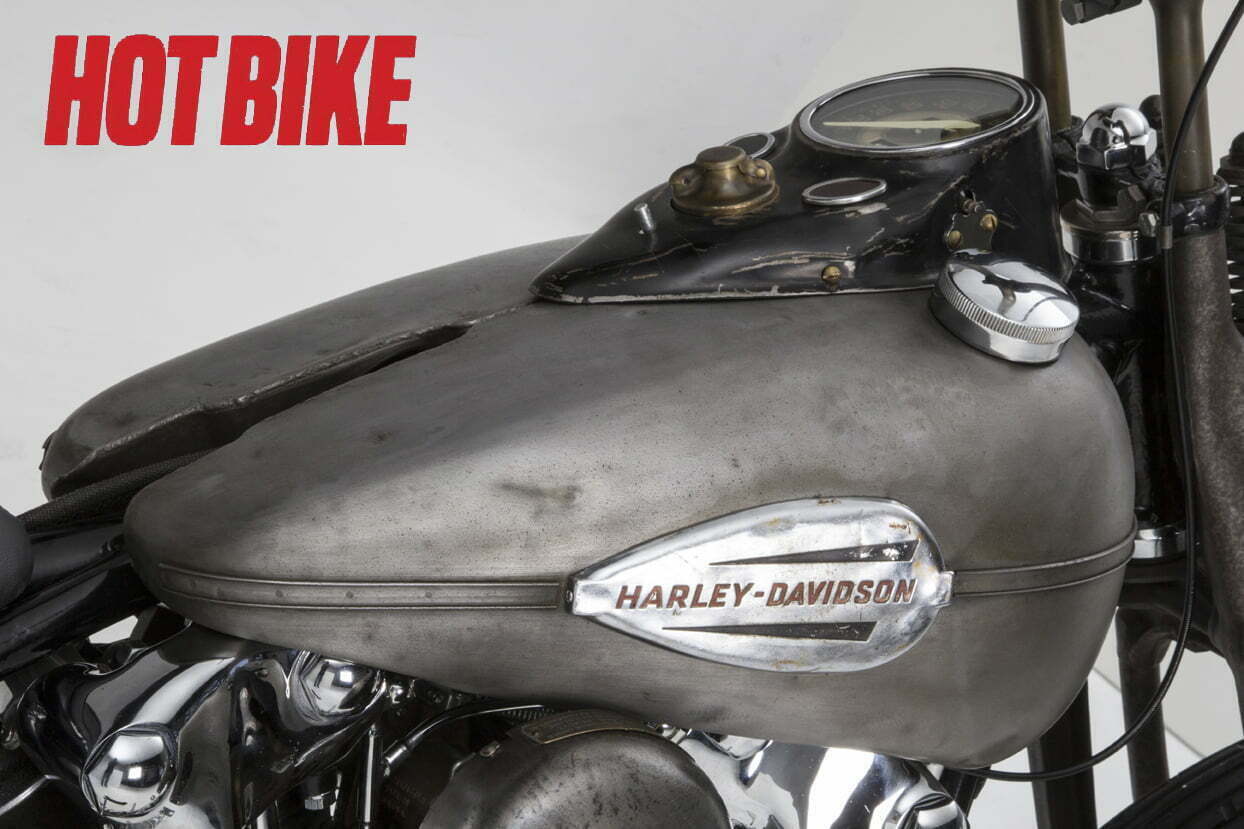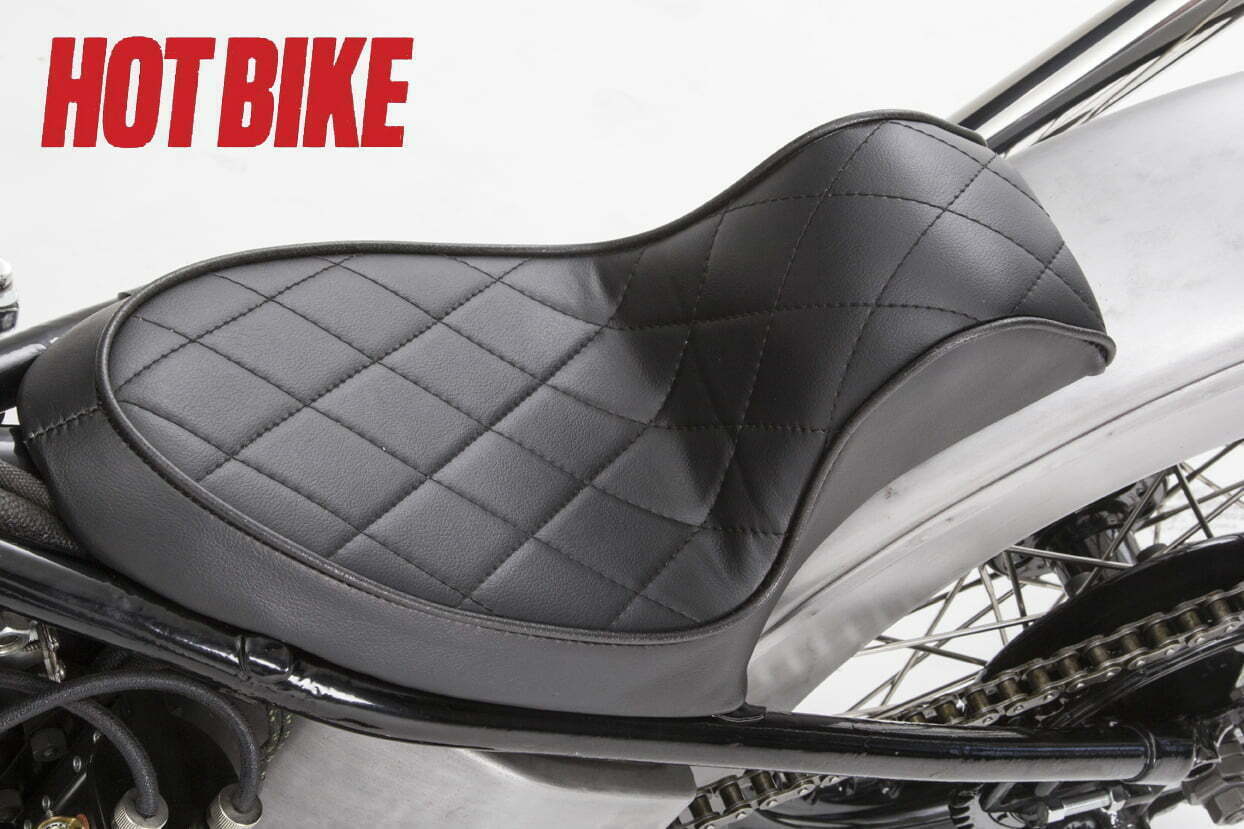 When does some function become art? At what age does something become so valuable it must never be used for its original intention? That's exactly what seems to happen with classic bikes. Motorcycles have and always will be meant to be ridden. Whether it's more than 100 years old or has less than 100 miles on the odometer, the basic purpose of a bike is to travel down the road without the confines of doors or a roof. Nick Miserendino from Wargasser Speed Shop is one of those builders who believes that, at its core, bikes should never be left as pure eye candy.
Nick had a clear vision in his head of what he wanted and spent several years hunting down all the various pieces to make his dream bike a reality. Nick explains, "I bought this Knuckle about three years ago. It had been in a wreck, and I got a pretty good deal on what was left. The only parts that remain from the original bike are the engine, transmission, and rear star hub. Once I threw away all the repop crap, I started hunting for a solid original frame. Over the next two years, I found all the parts that would become what you see in the pictures today."
<div class="st-block quote text-
Notice: Undefined index: st_text_align in C:laragonwwwhotbike-importblocksquote.php on line 1
">
Often it's the thrill of the chase for original pieces that surpass opening up a catalog and sliding a credit card and makes the finished bike have sentimental meaning.
"I wanted mostly original parts to build a timeless bike," Nick says. "I ran a 19-inch rear and 21-inch front with an original-paint VL front end. I traded a lot of fab work for the original speedo and original 6-inch air cleaner then slowly started putting it together. The tanks needed major surgery to get them back into original shape. Some asshole welded the petcock bung shut with a bolt in its place. Needless to say that was a fun time getting them to work how they did originally. All the oil lines and fuel lines had to be made to fit correctly too. I hate repop parts; they never fit how they should. The motor itself went through a detailed rebuild. This was important to me, as I used predominantly original parts."
Thousands of dollars are often spent trying to get a bike to resemble the exact look it had the day it left the factory. There is nothing worse than having a big, thick scratch on a freshly painted tank. Unfortunately if you actually ride a motorcycle on a road, those scratches and nicks are bound to happen. "One thing I didn't want was a show bike. I wanted to ride this Knuckle and not worry about paint and chrome, etc. That's the reason I didn't paint it," Nick says.
What wasn't bought from NOS was hand-built. It's Nick's talent and eye for motorcycles that kept the parts looking as if they could have been original parts from 1941. "I built the stainless-steel exhaust to my liking and really didn't want anything too crazy. I also narrowed the rear fender to sit snug to the tire. Everything I fabricated was in stainless steel because I'm not much into chrome. I like parts that I can polish myself if I have to."
After the last bolt was tightened down and fuel put in the tank, it was time to enjoy the fruits of his labor. Nothing appears out of place, aftermarket, or as if it doesn't belong. But more importantly, Nick built a roadworthy machine that can fulfill its destiny of running two wheels down the road.