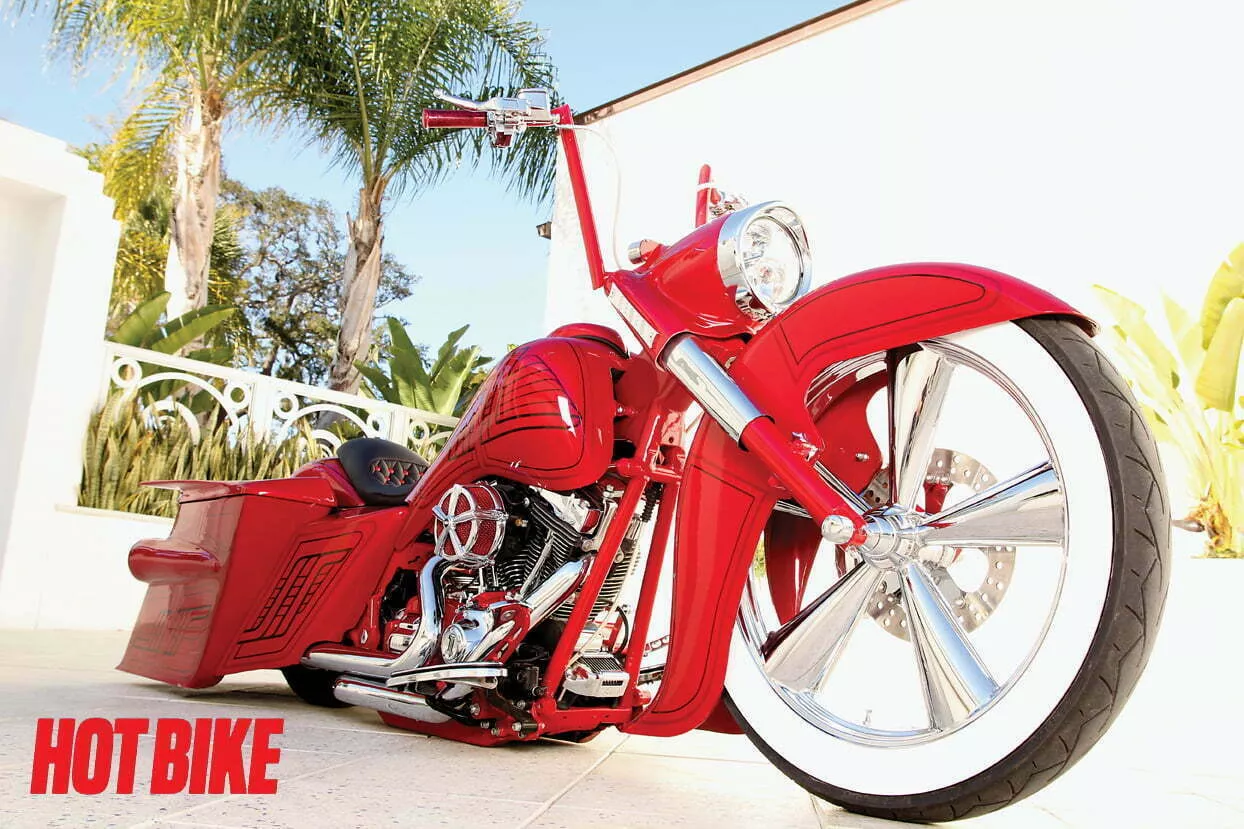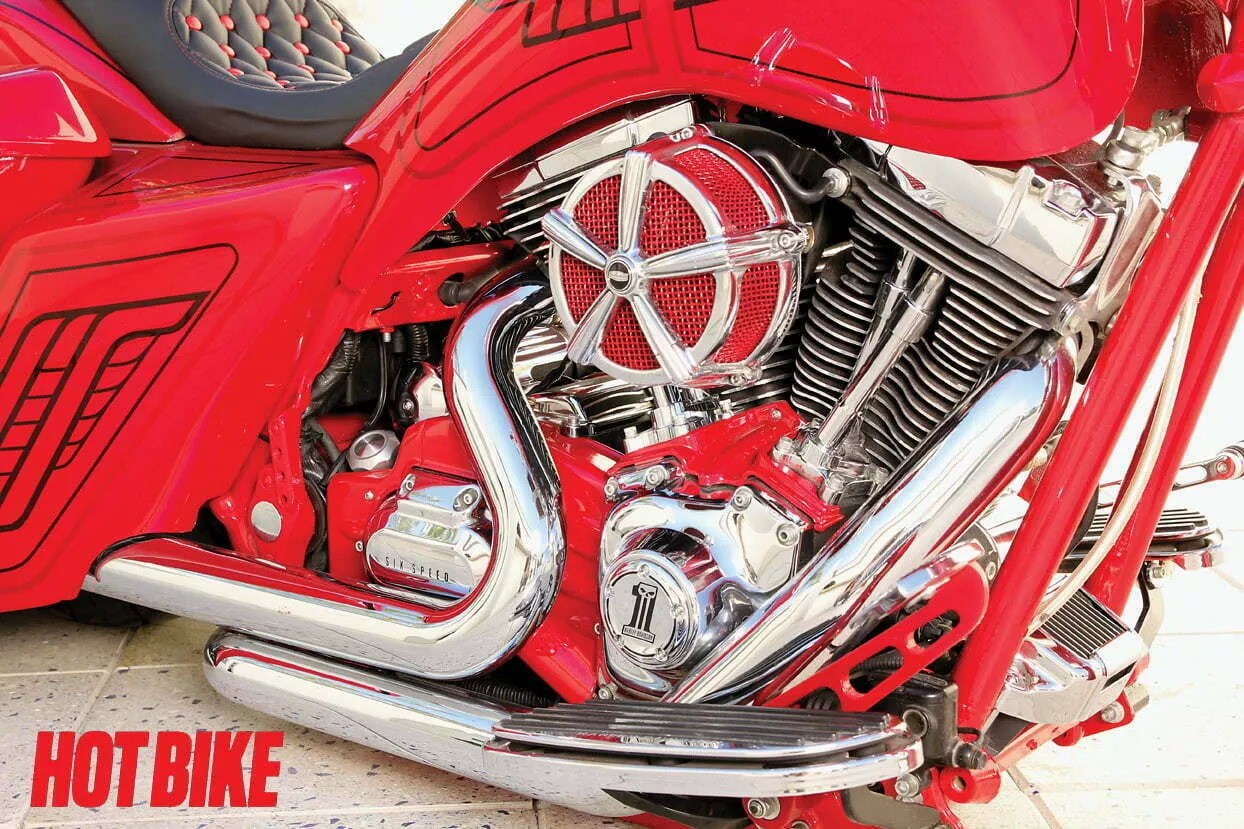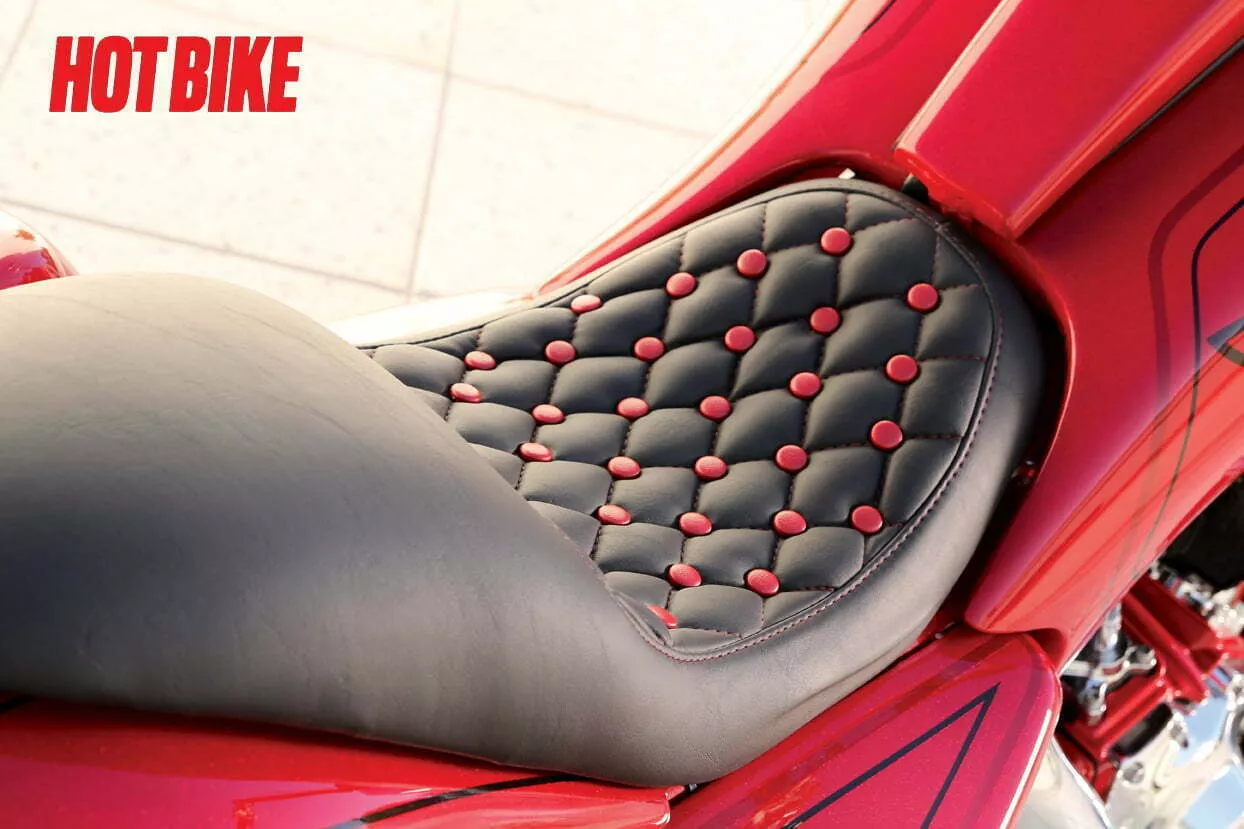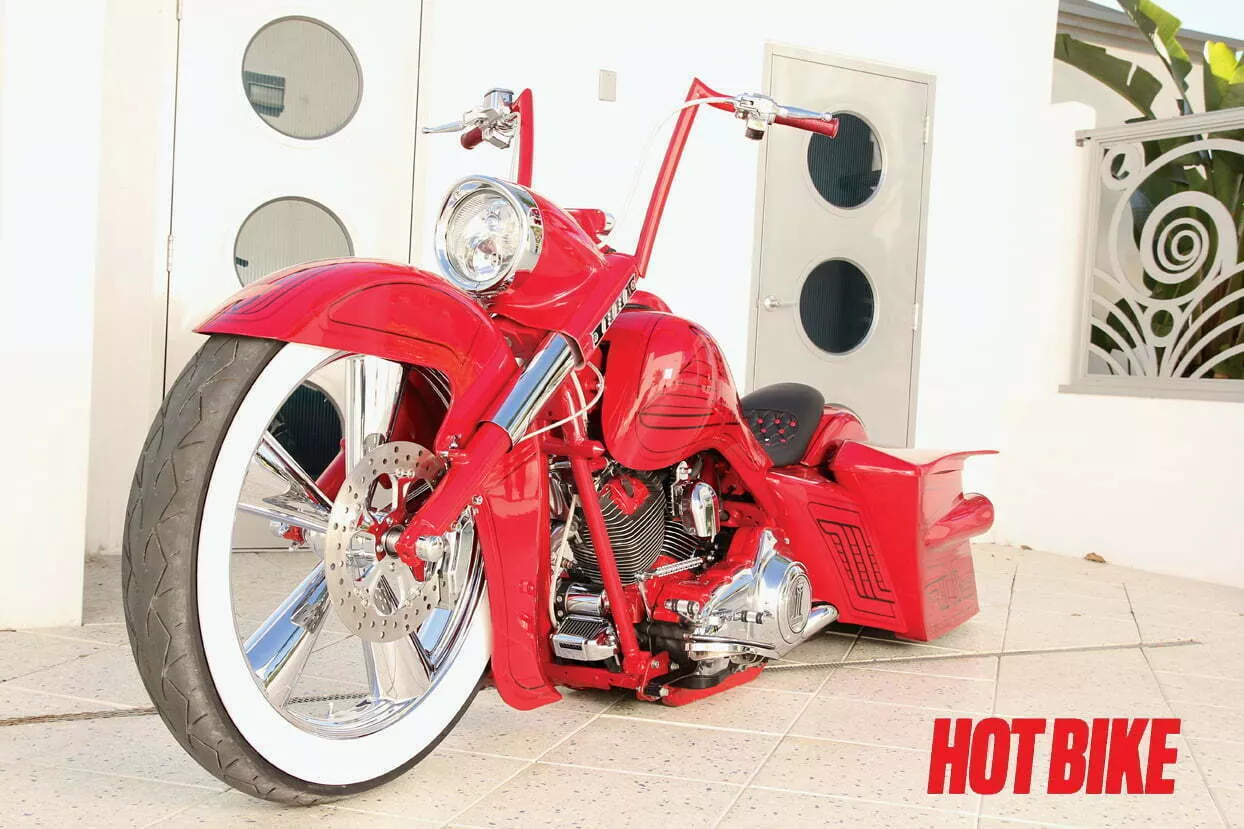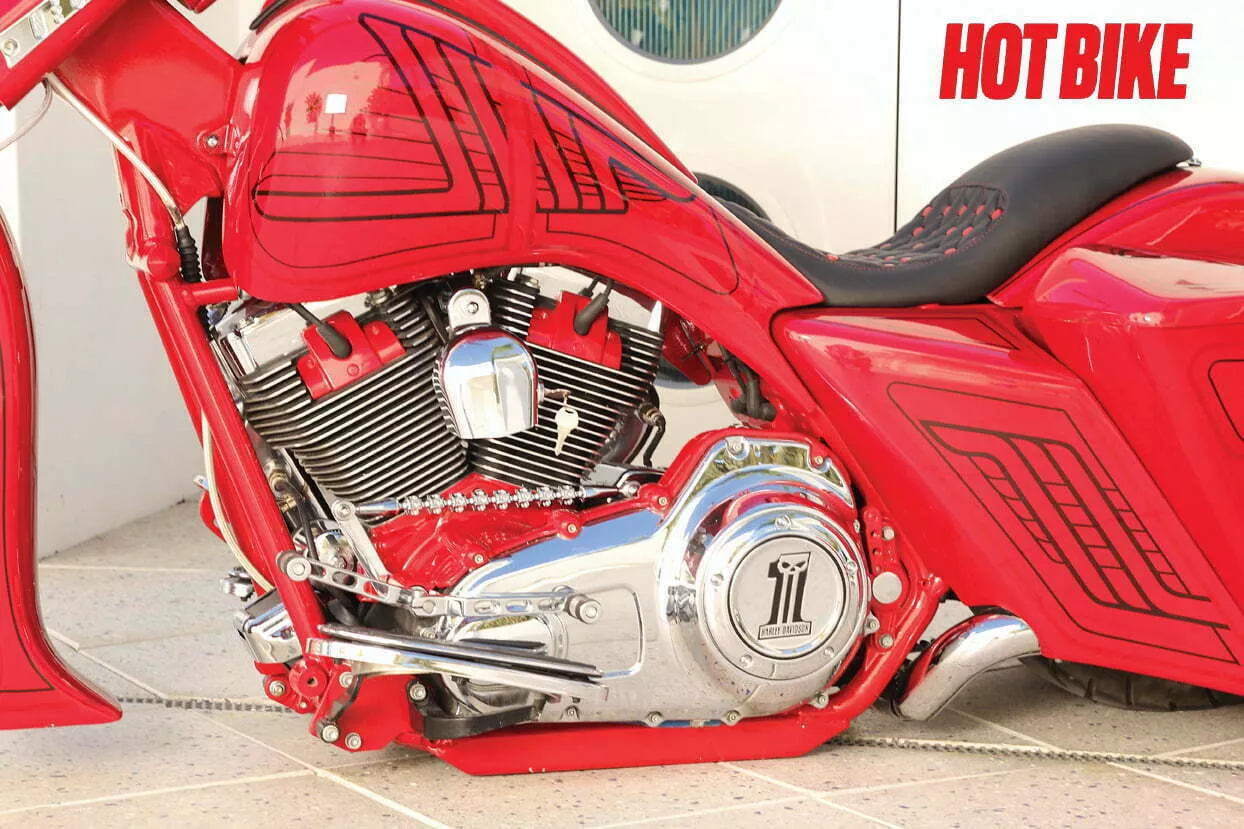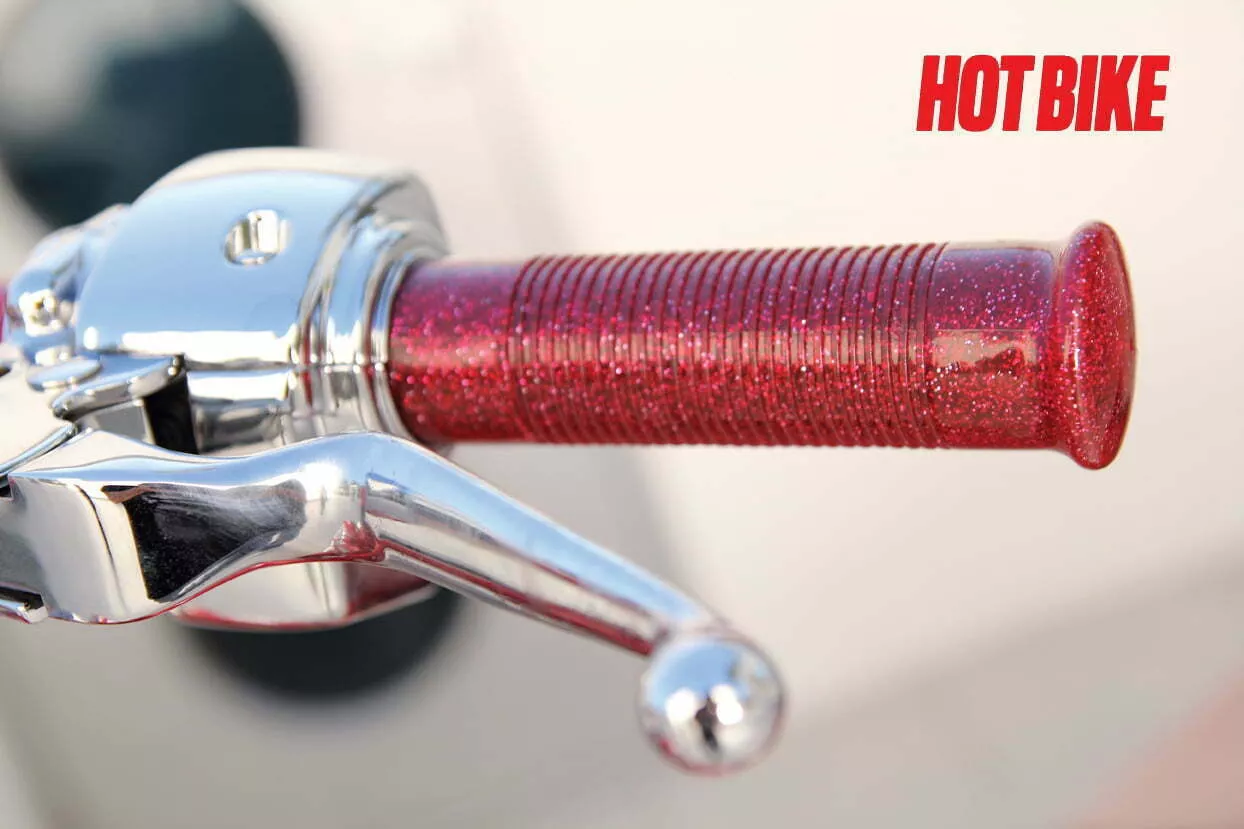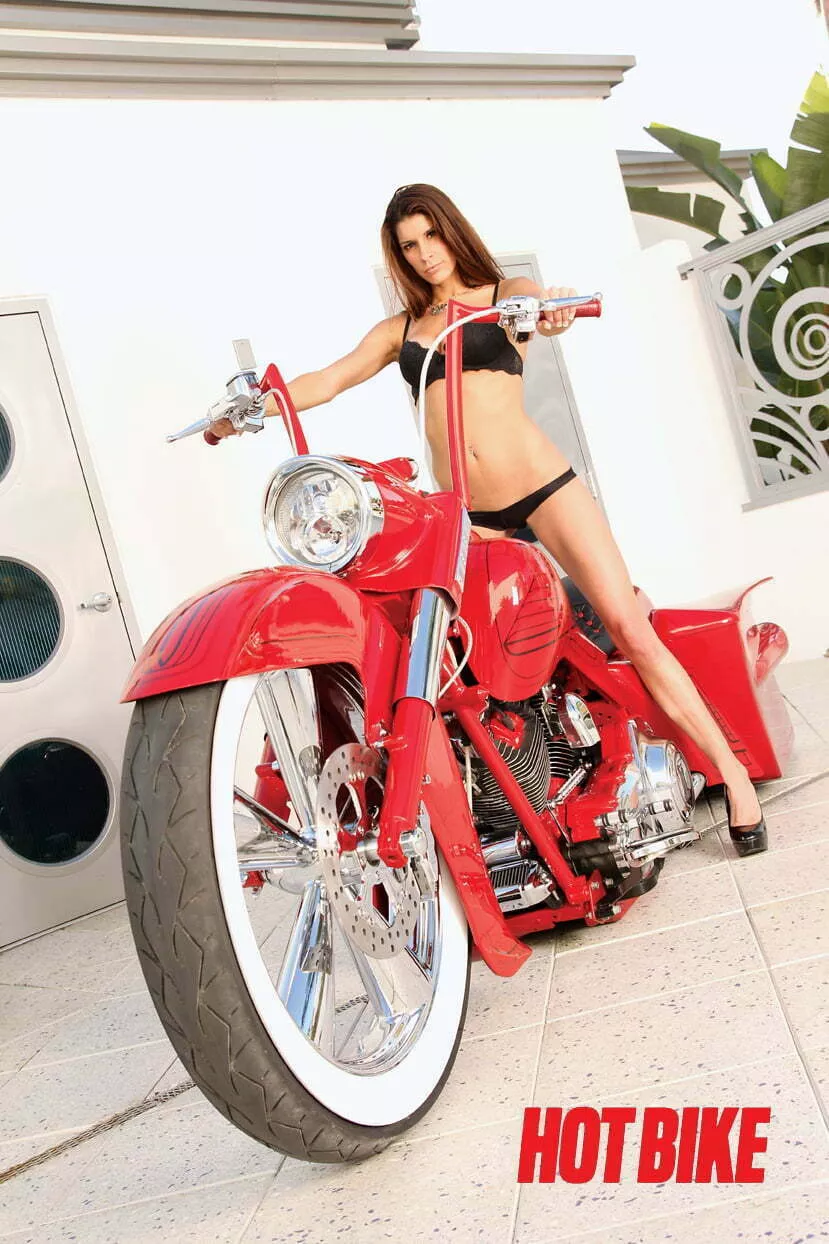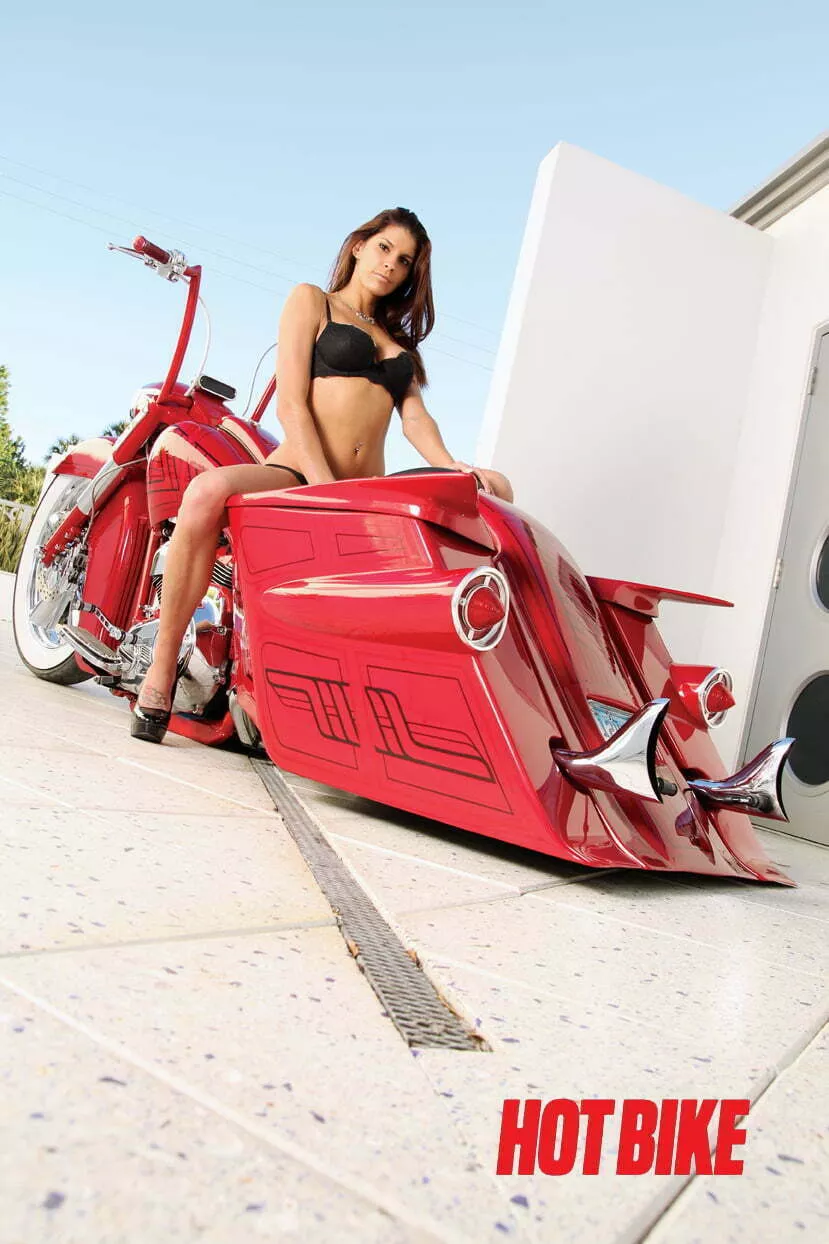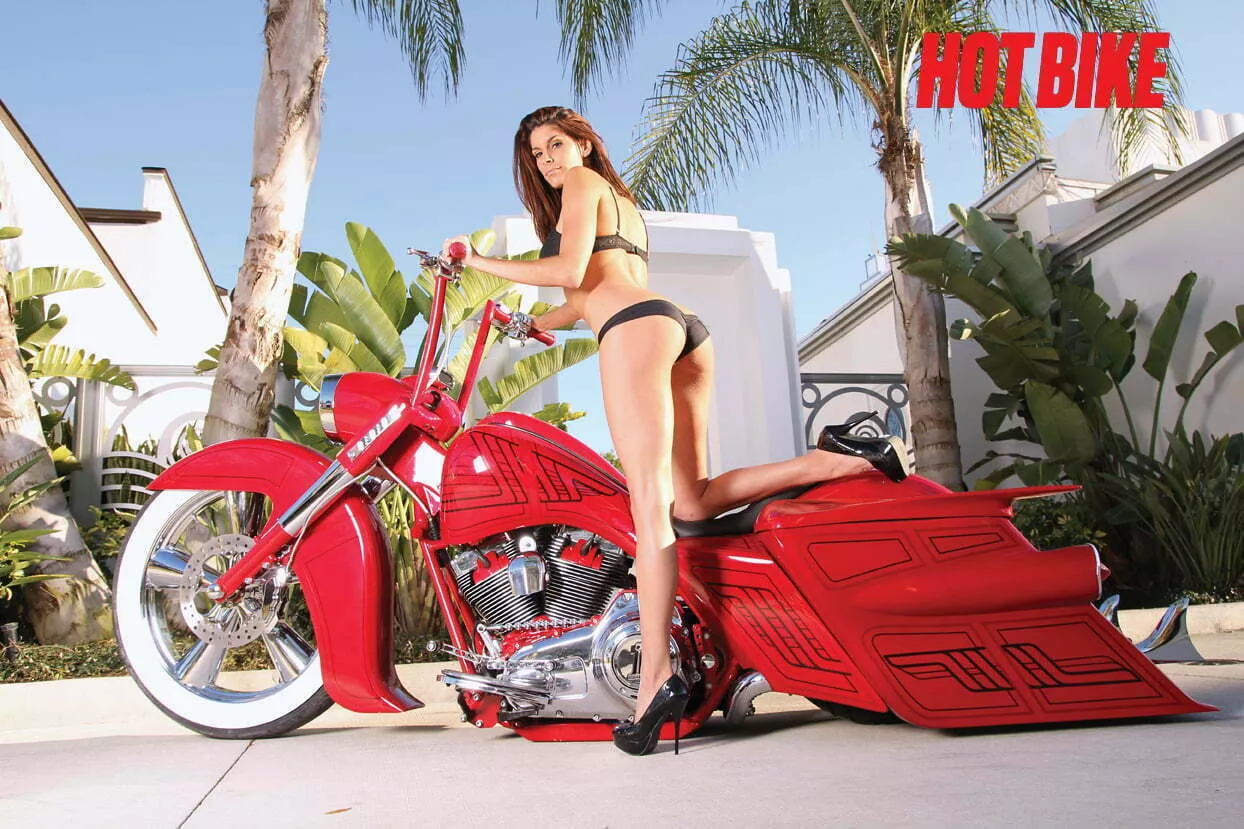 I started out in 2005 in my garage in Coshocton, Ohio, doing routine maintenance on locals' bikes. In 2007, Twisted Image Cycles was born doing anything and everything on motorcycles. We had done some small customization work on a customer's Road King when he asked if we could add a big wheel to his bike. Once we had received some vital information from John Shope, we decided to give it a shot.
In the winter of 2009, we built our first two big-wheel bikes, along with the customer's. Since then, our shop crew consisting of myself Mickey Smith, Manager Chace Hayes, Howie Guinther, and Todd Maziar have built 16 big-wheel baggers. For paint and bodywork, we teamed up with CrowTown CustomZ. We've built crazy baggers, choppers, bobbers, and some big-horsepower motors in the past, but our main business has always been baggers. Seems like we have become known for modifying the bodywork to give bikes a whole different look.
The bike began as a 2009 Harley-Davidson Street Glide that we purchased as a shop bike to sell. After having a conversation with Chace, we decided to build a West Coast-style 30-inch bagger. First, the bike was torn down to cut the frame in half to do a 30 our way. Then, Doug McGoon of MAD Wheels was contacted to make us the 30-inch wheel. It was at that time he gave us an idea of doing a whitewall rim. We told him to do whatever he wanted and we would buy it. Because of the size of the wheel, a normal chrome shop couldn't fit it in, so we took it to Classic Components. Once the wheel was in the shop, it was decided the bike would be modeled after a West Coast-style Impala.
The main concept on the bike was for it to lie on the frame rails with no kickstand. Bowers Machine helped us to add a lowering kit for the swingarm to help get the frame on the ground.
We had showed Dave Clark of CrowTown CustomZ a sketch of our idea for the bodywork and paint, and he went to work adding his own little touches. While the bike was at paint, Zippers cams were added to the 96-inch motor, and the ports cleaned up to give the bike a little more horsepower. Finally, the seat was done, bike unseen, by A-Tec Upholstery and designed by D'Lacey Stith.
After assembly, the bike went straight to Daytona Bike Week 2013 for the unveil. The response was greater than we could have ever expected. People were amazed by the whitewall wheel concept and bodywork on the bike. The Hot Licks Exhaust flamethrower kit added the finishing touch. The bike was ridden 467 miles during Bike Week. We'd like to send a special thanks to Chace Hayes, Howie Guinther ,Todd Maziar, Kim Bower, and Dave Clark.