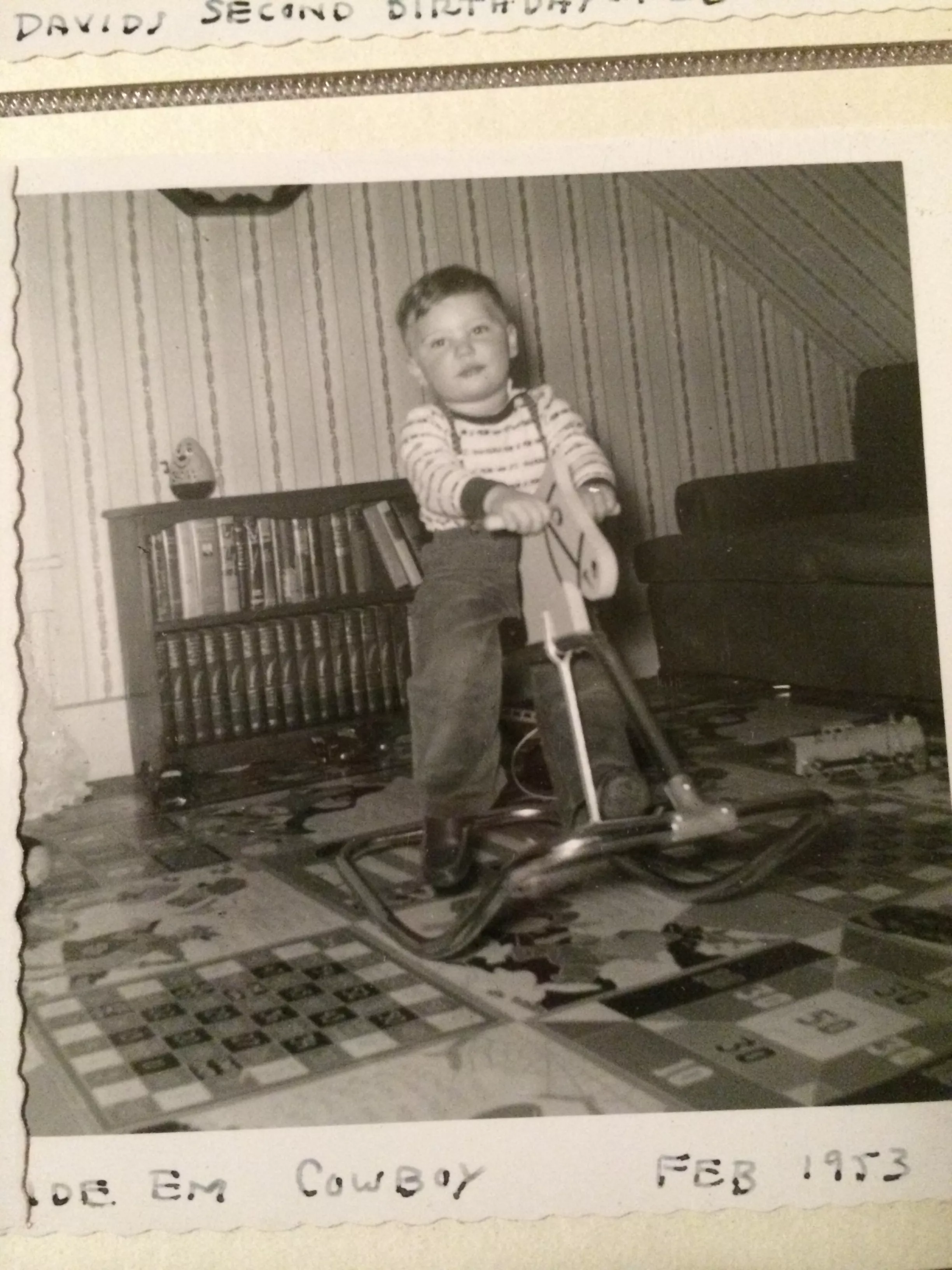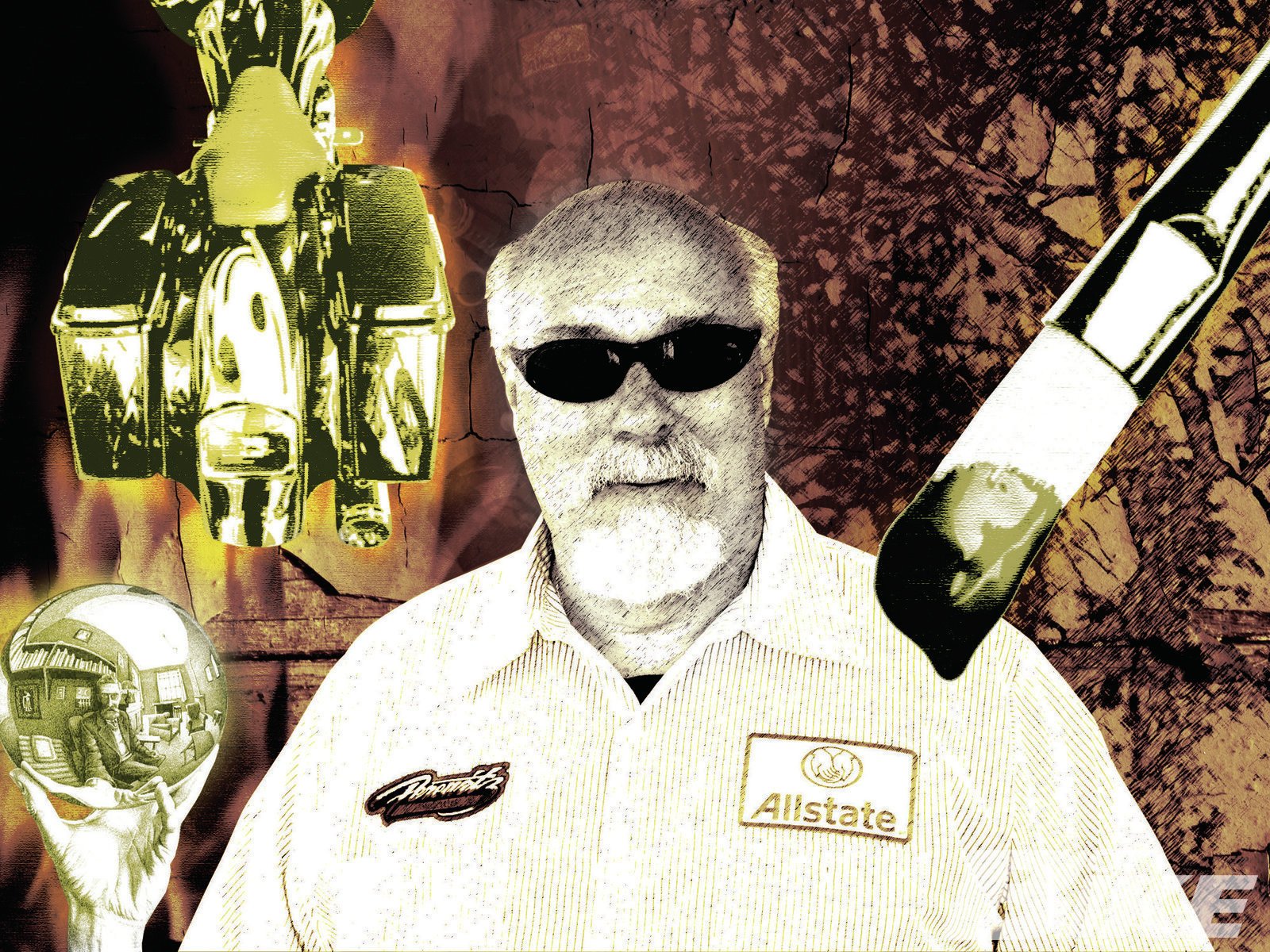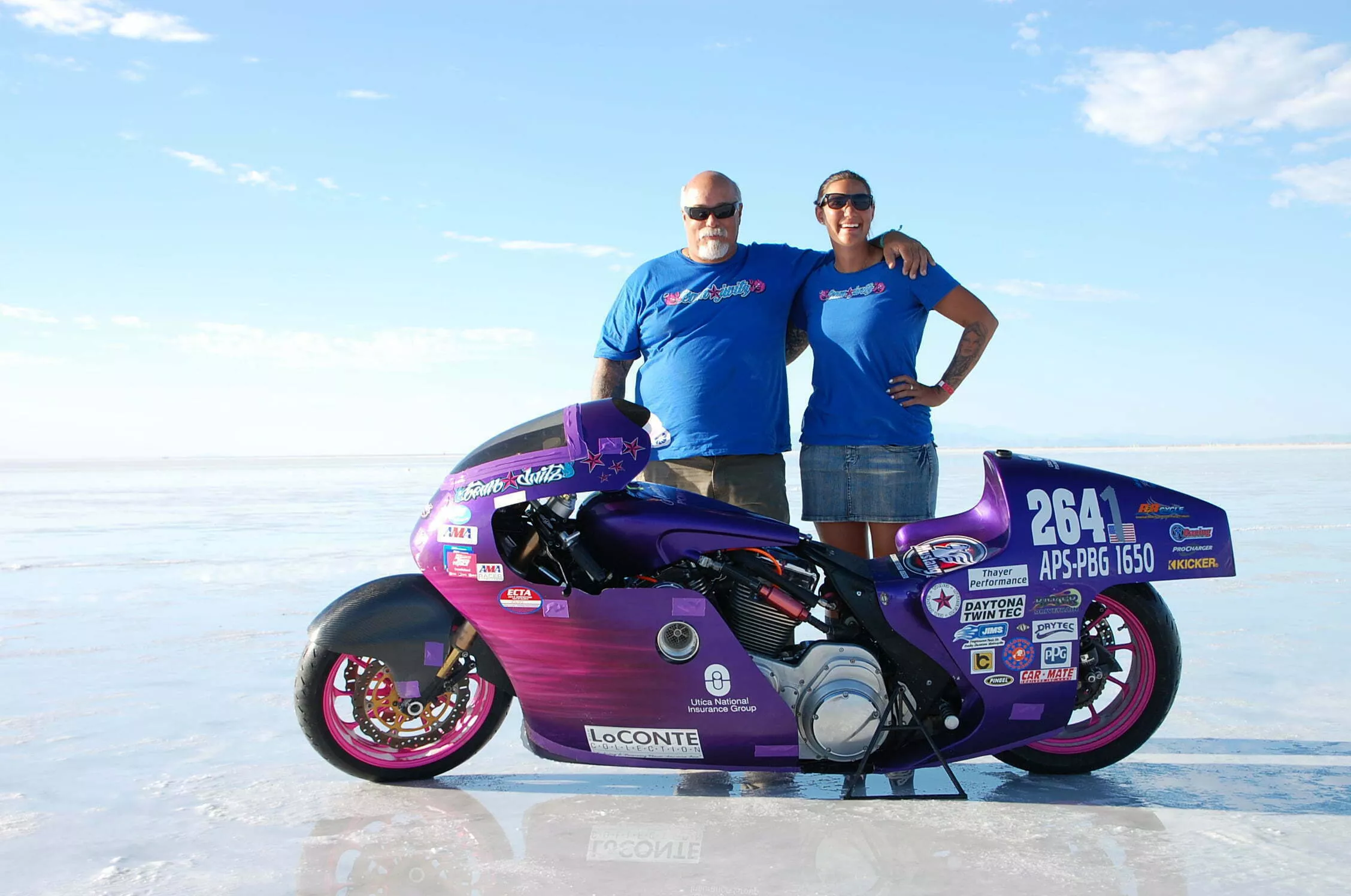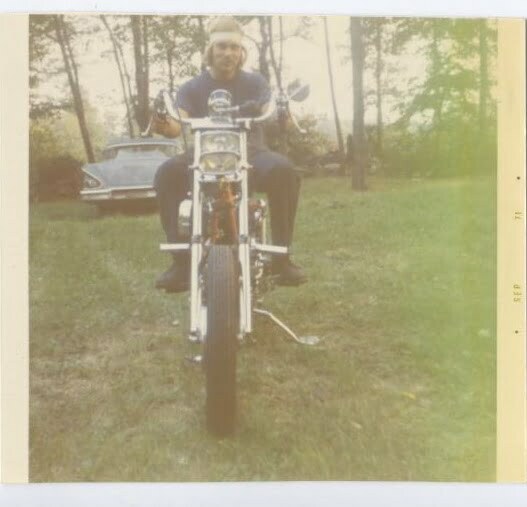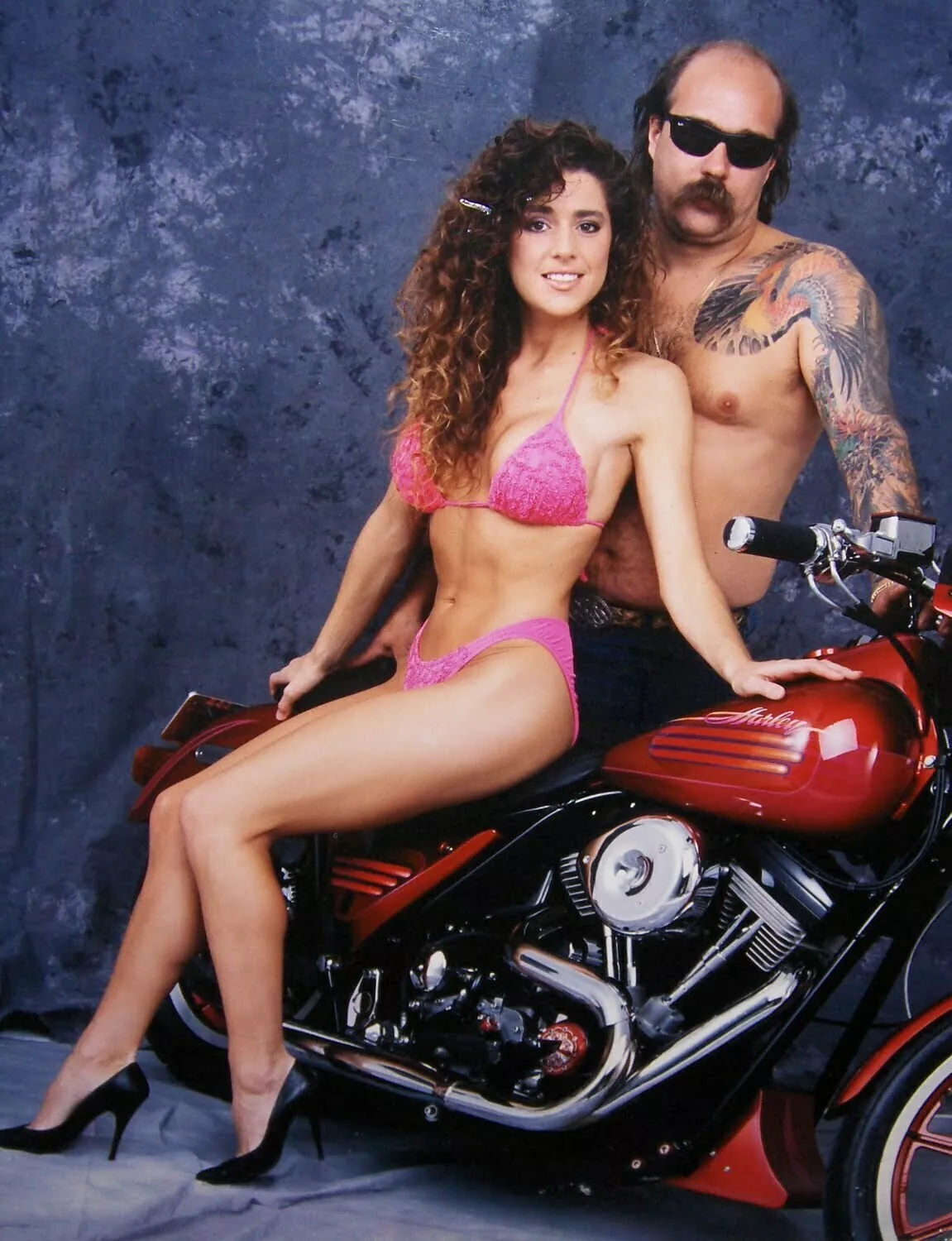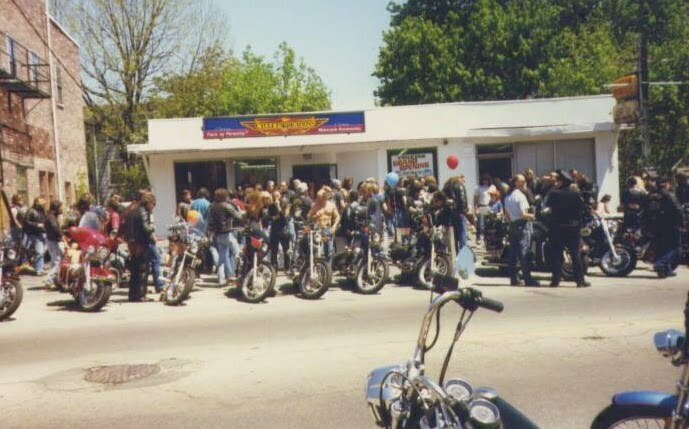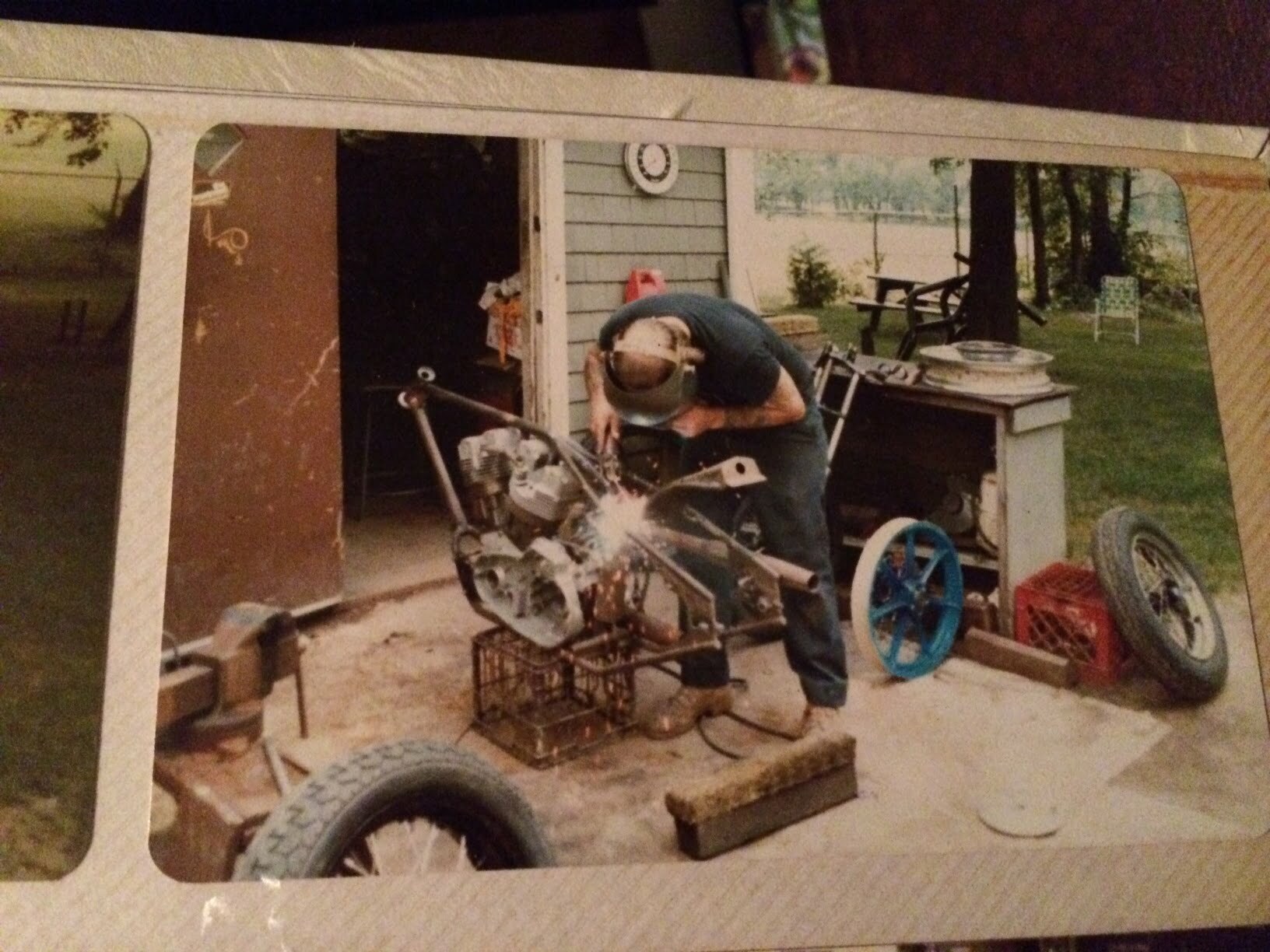 Way back when guys like Arlen Ness, Donnie Smith, and Denver Mullins were starting the golden age of choppers out here in the west, dudes like Dave Perewitz laid similar groundwork back east. A whole generation of new builders came up seeing what these guys did back in the 1960s and '70s, drawing inspiration for their sweet iron later on. We've run interviews with Arlen and Donnie in this here magazine before, but it's way beyond time we picked Dave's brain about how he got started. We're rectifying that mistake right now.
First let's hit the Way Back machine and take a trip to 1969. That's when Dave first customized his '64 Sportster for the run to Laconia. The response was positive, and Dave returned home a driven man, starting what would eventually become Perewitz Cycle Fab in a modest 4×10-foot shed in the Perewitz backyard.
Time passed, business grew, and so did his skill set. Dave moved out of the shed into his first shop, and by the age of mullets and hair metal (a.k.a. the 1980s), Dave was designing and building motorcycles from the frame up. He'd also gained the nickname that's followed him ever since: The King of Flames. He traveled the country attending bike shows, gaining national attention along the way, including Hulk Hogan, the first of many celebrities to own a custom-designed Perewitz motorcycle.
In 2003, Dave began appearing on numerous TV shows, including the Discovery Channel's now-famous Biker Build-Off. This was just the first of Dave's appearances on the show, and in 2006, Dave competed against Arizona's Paul Yaffe, winning with his "Flaming Masterpiece." Here's what Dave himself had to say during our sit-down with the King of Flames.
HB: First off, who nicknamed you "The King of Flames"?
DP: It was Beau Pacheco of Big Twin magazine, years ago. We were doing a lot of stuff with them, and he kinda gave me that name back in the '90s
HB: Tell us about that '64 Sportster you modified and painted back in 1969. How'd you find it? What did you do to it? Why'd you do it?
DP: I bought it from an ad in the paper for $800. It was complete, a good-running bike. All my buddies and I were just getting into customizing bikes, and I did my first paint job on it—metallic black with a lace job. The next year, I took it all apart, painted everything including the frame candy red with different-colored cobwebbing all over it, extended the front end, added buckhorn bars, made a sissy bar and seat pan, put 16-inch Grasshopper fat tire on the back, and I rode it like that for a year. Come the following year, I cut the neck off the frame; we stretched it 12 inches, raked the bike 42 degrees, welded a hard tail onto it, raised the tank frisco style, swapped to a 19-inch-over springer fork, and I gave it my first metal flake paint job—pagan gold with different-colored ribbons.
HB: Was it your first bike?
DP: First I ever owned. I'd always borrowed from friends 'cause I could never afford my own as a kid.
HB: Why'd you take it to Laconia?
DP: It was the place to go. My first trip there was quite eventful. This was back in the old days with roadside camping.
HB: What did you do before you started painting the hell out of motorcycles?
DP: I was a line mechanic at a Chevrolet dealer. I'd always worked on cars since I was a little kid.
HB: What drew you to bikes?
DP: I always liked them, but I was a hot-rod car guy from the time I was able to drive. I hung out with a bunch of older guys who had hot rods. They switched to bikes, so I switched with them, and we never turned back.
HB: Why did you get into painting them?
DP: I used to hang around a body shop when I was a kid. There was a guy and his son who was a friend of mine. I'd watch them paint. Eventually, I figured I could do it after all those years at their shop. I set up a spray booth in my father's shed and went for it.
HB: How did you learn to paint bikes?
DP: Totally trial and error. Got some advice from guys in body shops, but no one did custom paint back then. I remember the first "real" custom paint job I saw per se. I was at this bar, and this guy pulls up in a Ford station wagon with a custom-painted roof. We're still friends.
HB: Why'd you decide to start your business in that backyard shed?
DP: Well, it was a 5×10-foot lawn mower shed. I can remember the weather was already cold when I started painting. I put an old electric heater in there; an old kitchen fan with a chain on it from my dad was my exhaust fan. That was the first six months to a year; then I moved to my father's cellar.
HB: Tell us about your original shop and how it got started.
DP: We built my first shop in my dad's backyard. It was a little bigger than a one-car garage. One half booth, one half garage. I worked there for almost 10 years. I was getting busy after that, working around the clock. My folks got tired of people knocking on their door day and night, so it was time to move. I'd just gotten married, so we built a much bigger shop in Bridgewater with its own homemade spray booth and more room to work.
HB: What was that shop like?
DP: It was 24×40, two stories. I built a spray booth big enough for a car. I had a separate room for the prep on the paint, had an area set aside for welding and fabricating, another for sanding paint jobs and artwork.
HB: Tell us how you came to be involved with the Hamsters.
DP: I met Arlen Ness and Donnie Smith in 1975 in Detroit at a big show called Detroit. Yosemite Sam, Finch, and Carlini were involved in putting that show on. Me, Arlen, and Donnie became good friends and traveled together. In 1978, we were in Daytona when my best friend Jim Leahy and my (now-ex) wife Susan came up with the joke and that stuck. Following Sturgis in '78, Donnie came up with the T-shirts that started it all.
HB: What's the most common mistake new builders make?
DP: Definitely trying to exceed their abilities. Instead of doing what they're best at, they stretch too far, lose perspective, and bikes become unrealistic as far as rideability and function.
HB: If you were starting over right now, what would you do differently?
DP: Boy, I tell you, I wouldn't even want to think about starting over in this business. Most common question I get from young builders is, "What do I gotta do to get to your level?" The answer is simple. You've got to live it 24 hours a day. Other than that, it's really tough to reach that level. It's very hard to make a living now. The Internet is killing parts sales. There's so much more competition.
HB: What drew you guys to racing at the salt?
DP: It was all Jody. When she started seeing women setting records at Bonneville, she started bugging me. I was like "Yeah, well, it costs a lot of money to do that." She bought me a trip to Bonneville for Christmas and said, "Well, dad, we can't go to Bonneville without a bike.…" And that's how it began. I got a lot of help from guys in the industry. Wink Eller and his knowledge of salt flat racing, Phil Day and his framework, Dan Thayer's motor work. I don't think there are five guys in the world who could do what he did with that bike.
HB: Is there anything else you'd like to mention?
DP: Who I think are the best builders in the world: Arlen Ness, Matt Hotch, and Roger Goldammer. In my book, their ability is just unsurpassed by anyone I know.