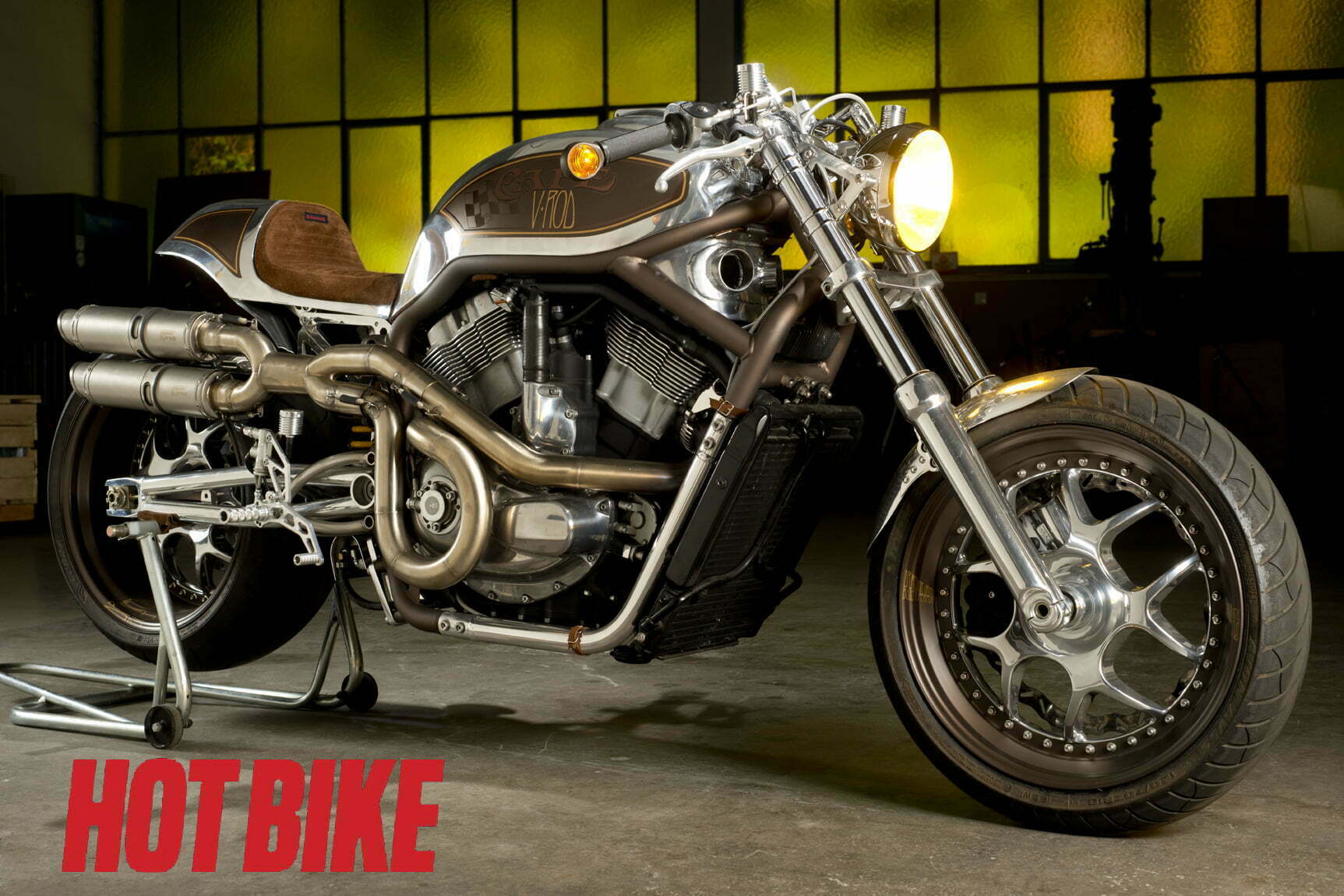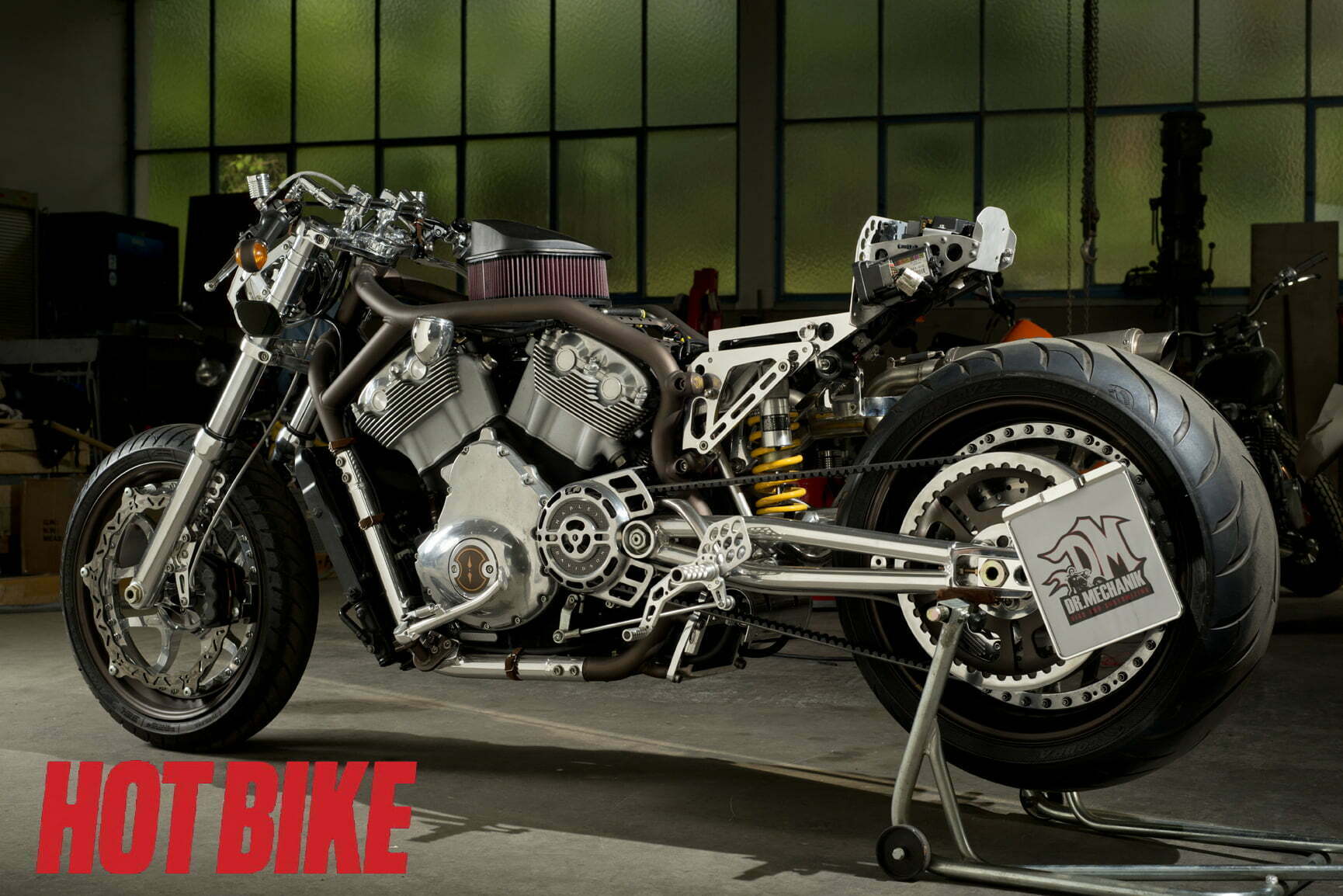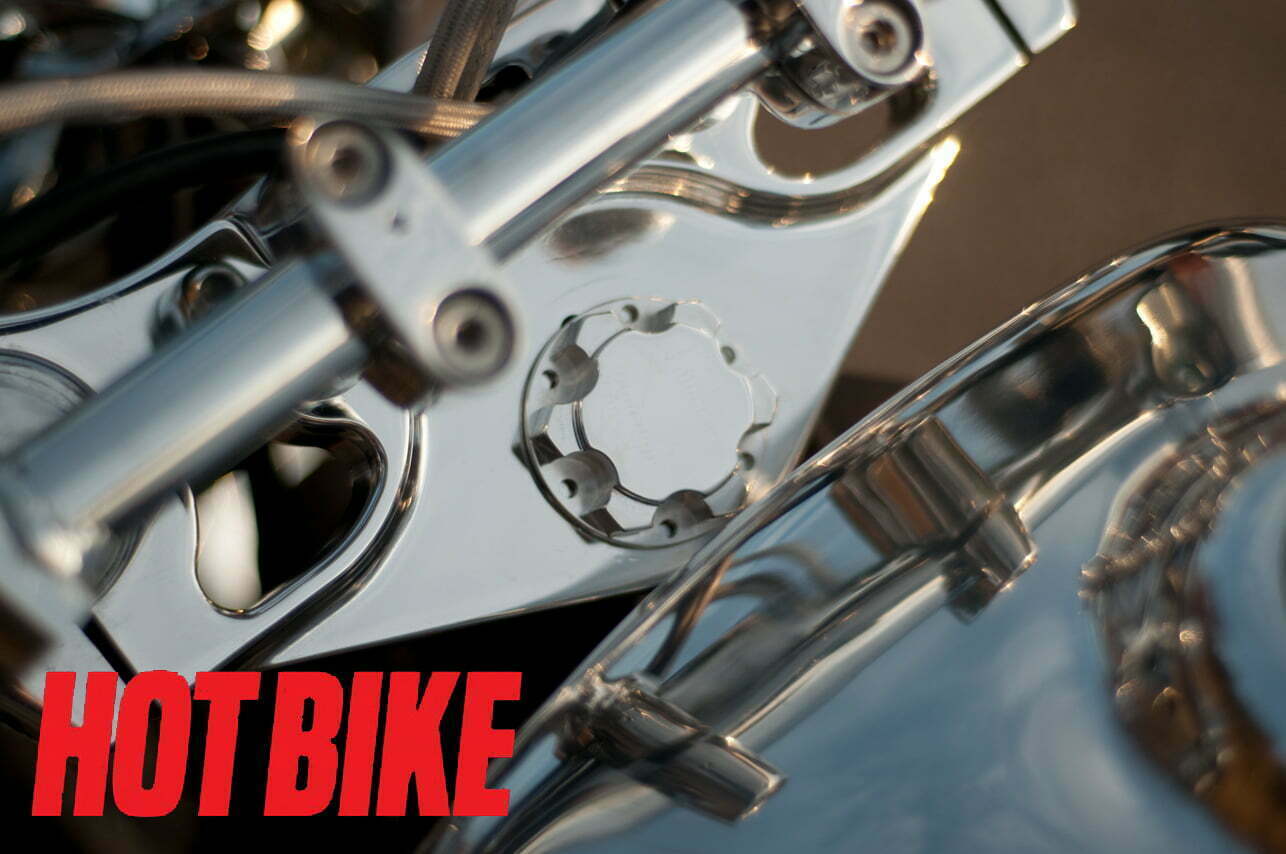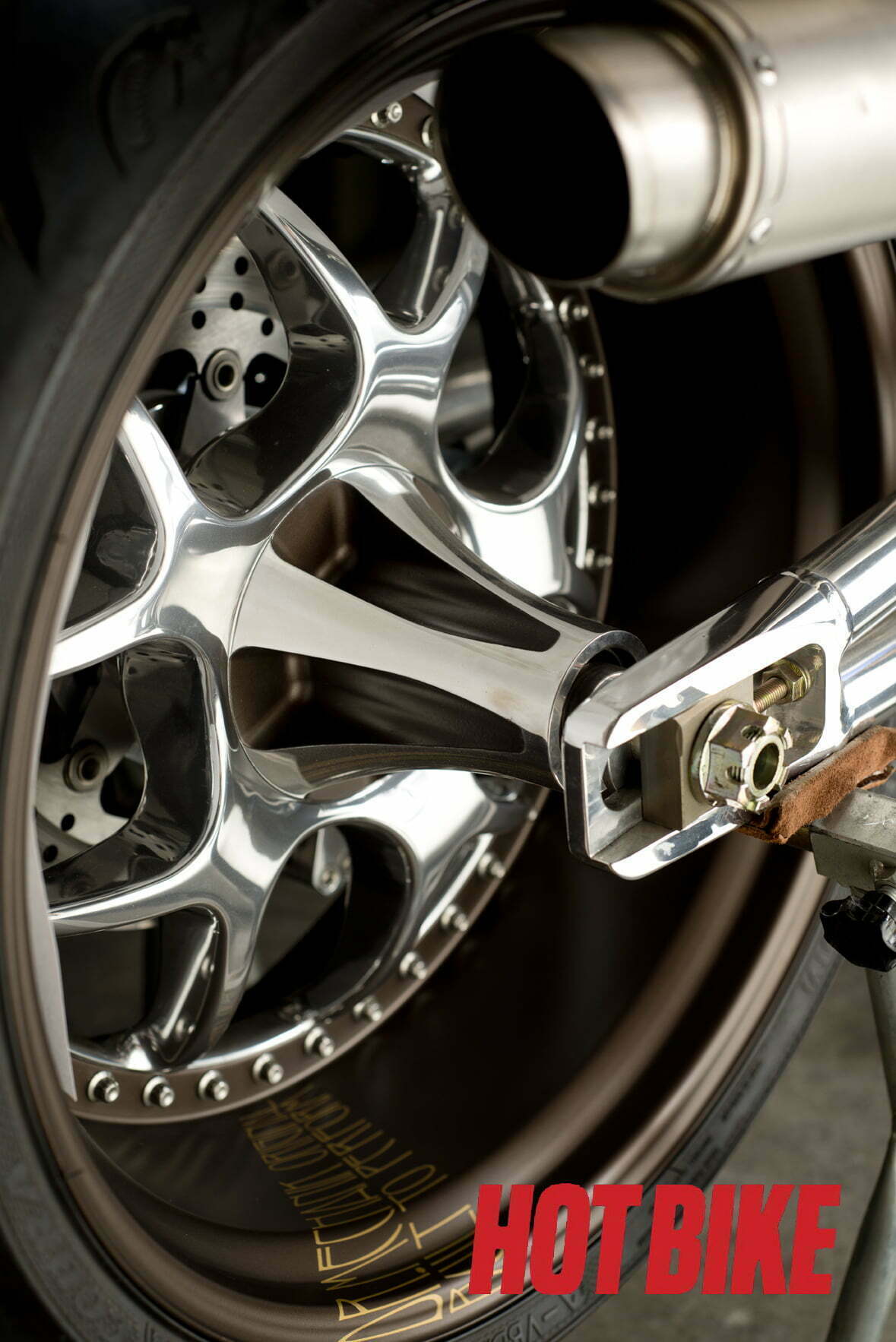 I grew up in Croatia in a small town with a racetrack that ran through the upper part of town. From that I became contaminated with the "speed" virus, built my first motorcycle at 14, and started to earn money from repairing bikes at 16. In the '90s I went to Germany to work on vintage cars such as Jaguar and Maserati. It was there I learned the secrets of bodywork through trial and error. Perfection was my always my goal. Since 2004, I have been building motorcycles for people who want to have something special and aren't interested in mainstream motorcycles.
In 2007, I built an apehanger V-Rod for Georg Friedrich, an Austrian actor. He crashed it when a car hit him and severely damaged the bike. Only the motor and electronics were salvageable. Georg is a fan of British classic bikes from the '60s, so I came up with the idea to build a bike for him with cafe racer charm combined with modern performance. After Georg saw the concept drawings, he gave the green light in less than five seconds.
To start with, I took a new frame and chopped it up as much as possible, making it 12 kilograms lighter than the original frame. The downtubes are made of aluminum, and to save weight I used a Ducati kickstand. The whole tail of the frame, which is carrying the suspension, was also handmade out of aluminum. I wanted to make a better-looking tank, but that wasn't the easiest thing to do because of the airbox and all the electronics in it.
The gas cap came off an old crashed 12-cylinder Jaguar that I had with the thought I might use it some day. Many of the other aluminum parts on the bike are also handmade, including the rims. The front wheel is fitted with a Buell braking system. I put my own braking system in the rear that I developed few years ago, which I now use on all the bikes I build. The exhaust is made of stainless steel and titanium and weighs only 3.6 kilograms. To improve the performance of the engine, I removed the rubber motor mount. It is now bolted to the frame and swingarm.
My idea was to build a bike as a bridge between two worlds, a classic bike racer from the '60s and a high-tech runner with all the performance of a modern bike. It works great and weighs 60 kilograms less than the original V-Rod. The bike rides very stable and precise. The bike was built to perform and it is not a trailer Queen.