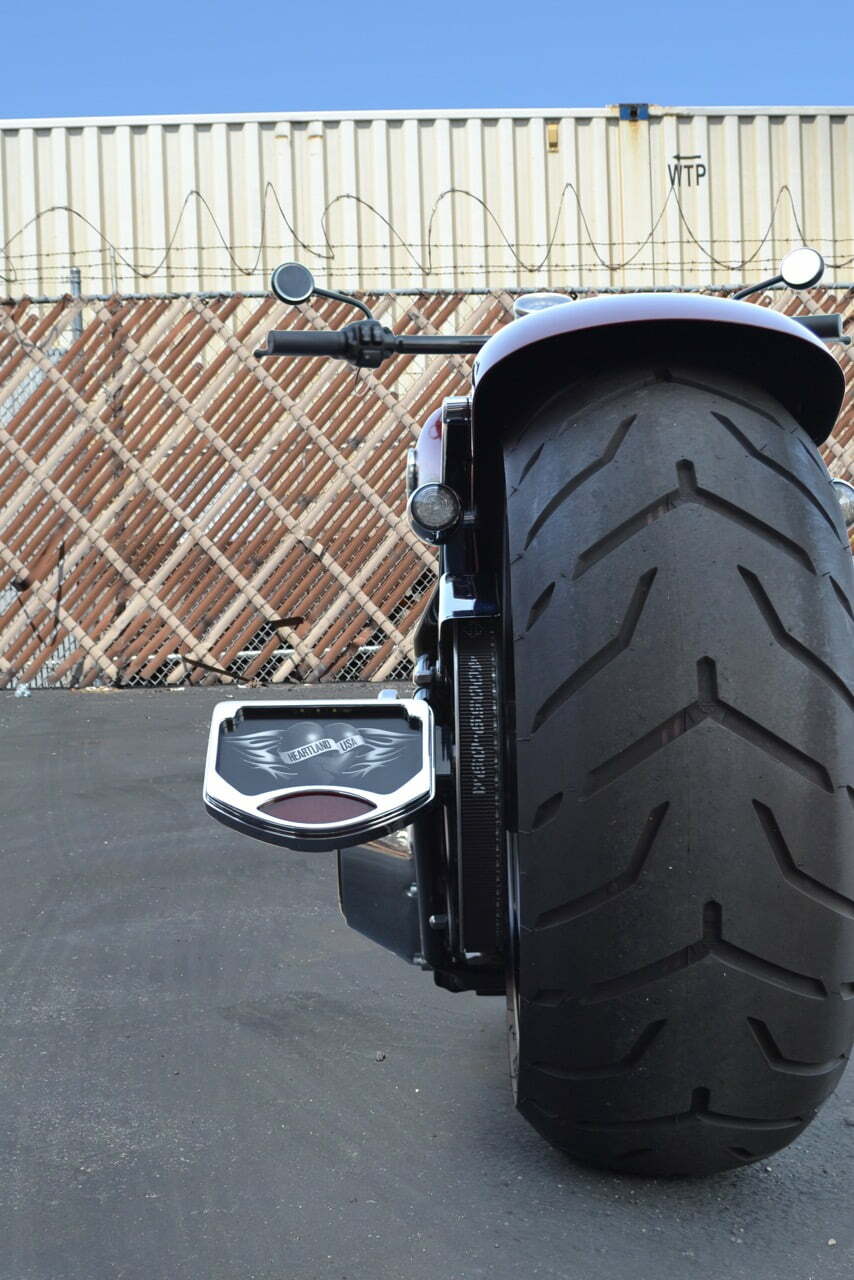 Heartland USA is known for their elegance, form and function of V-Twin motorcycle accessories. They have taken that vision and developed a new rear axle mounted plate holder that definitely has all those attributes built in. This axle mount plate holder comes in three versions. The Standard version is a horizontal plate holder. The Vertical Standard means the plate is vertical and the Horizon version is mounted horizontally and comes with a Red, Cat-Eye Run brake light. All axle plate holders are designed with a built in plate light that illuminates the license plate.
The Heartland USA axle mount plate holder fits all Harley-Davidson Softail models from 2008 to present, including the Breakout® and the Rocker®. It installs easily, simply by removing the rear tire and wheel assembly. The axle plate holder installs as you reinstall the tire and wheel. When mounted to the rear axle on the left side of the bike, this mount has functions that will keep it in place.
The axle area of the mount is machined from high grade steel and then powdercoated black. The plate holder is machined from billet, aircraft grade aluminum. It is available in various finished combinations of Chrome and Black.
They are available through your local dealer or you can contact Heartland USA for more details. Check out their website at www.heartlandbiker.com</a>; e-mail them at [email protected]; or call Heartland USA at 310-822-2697.
Prices start at $399.00.