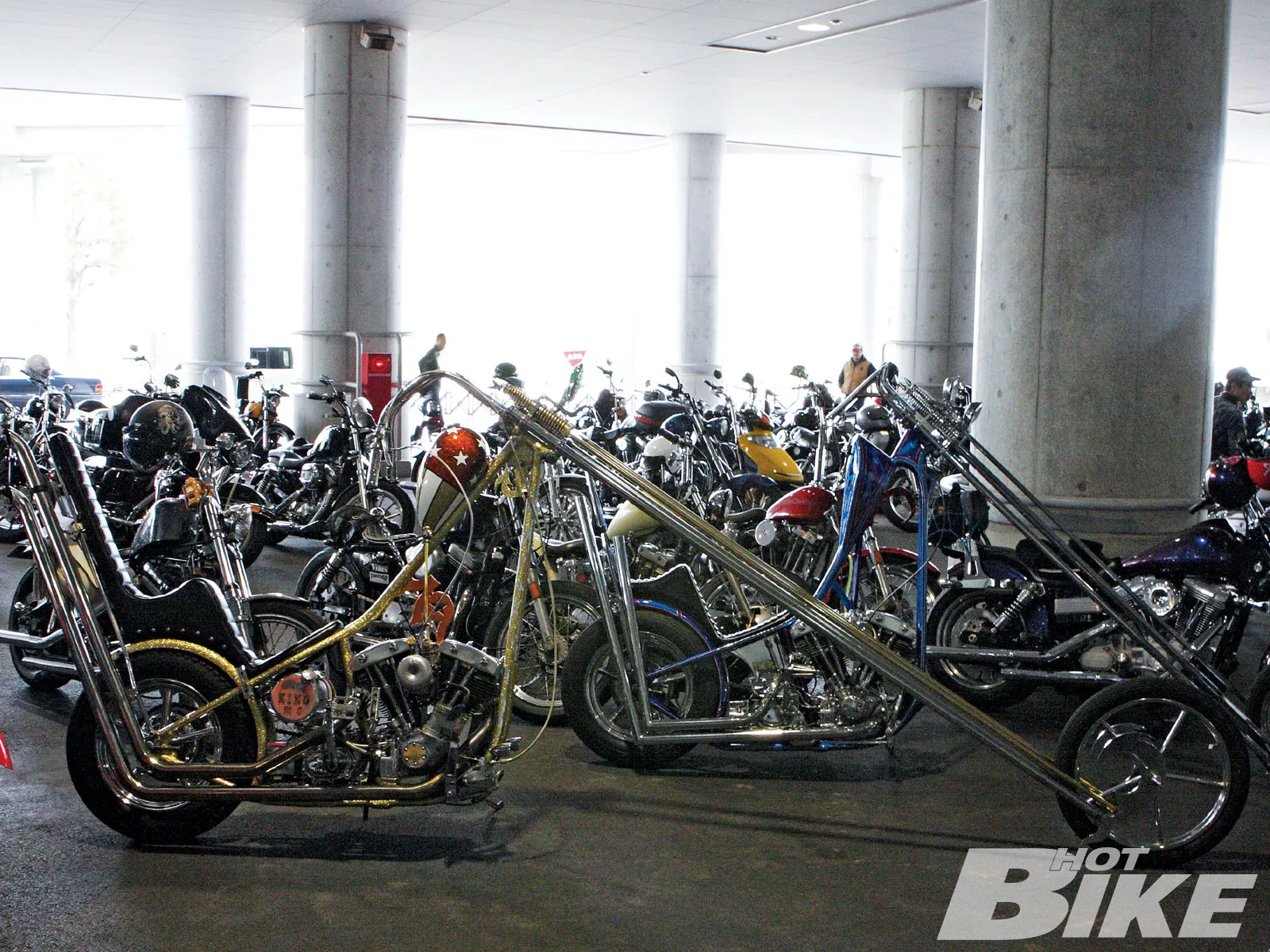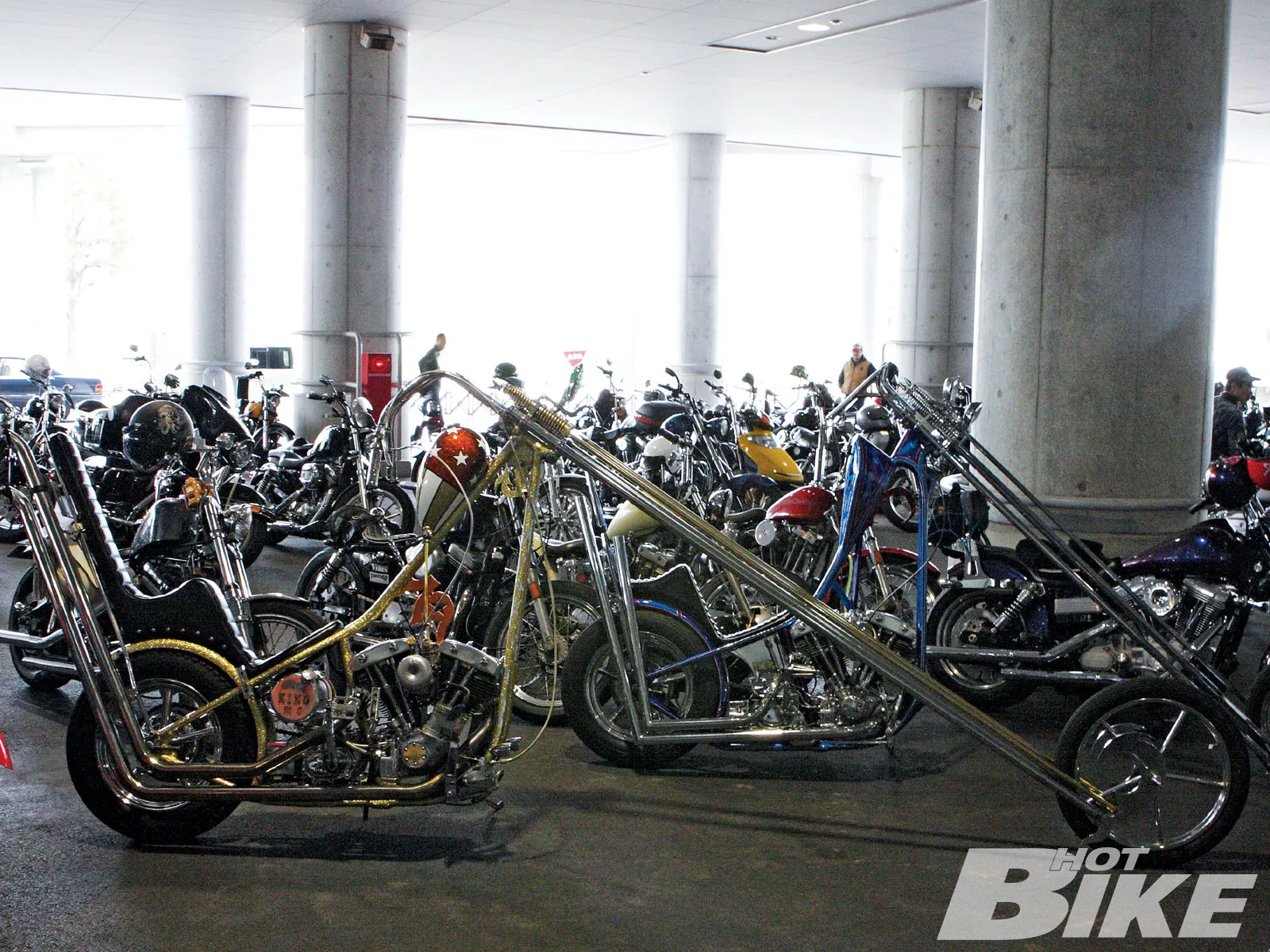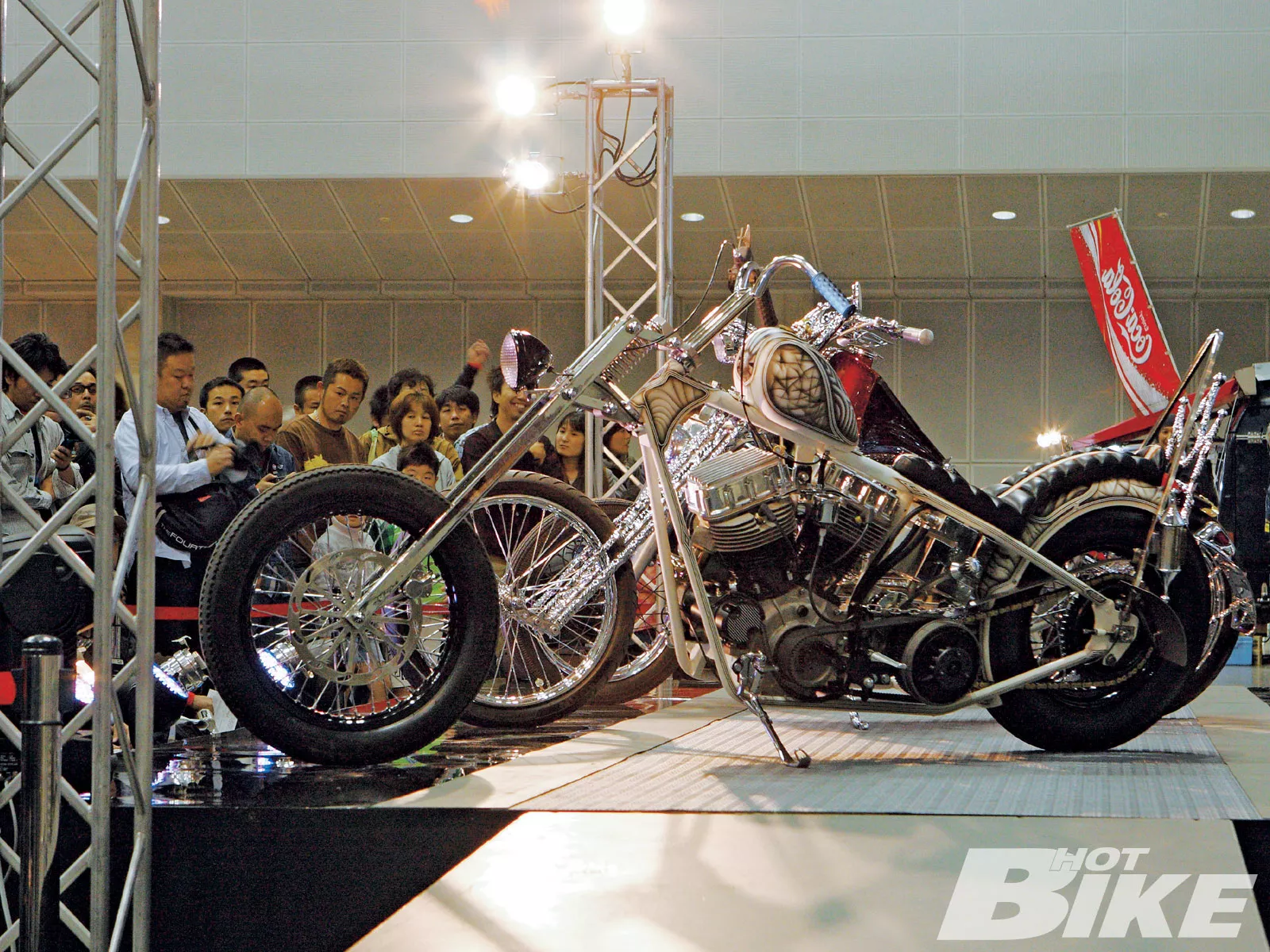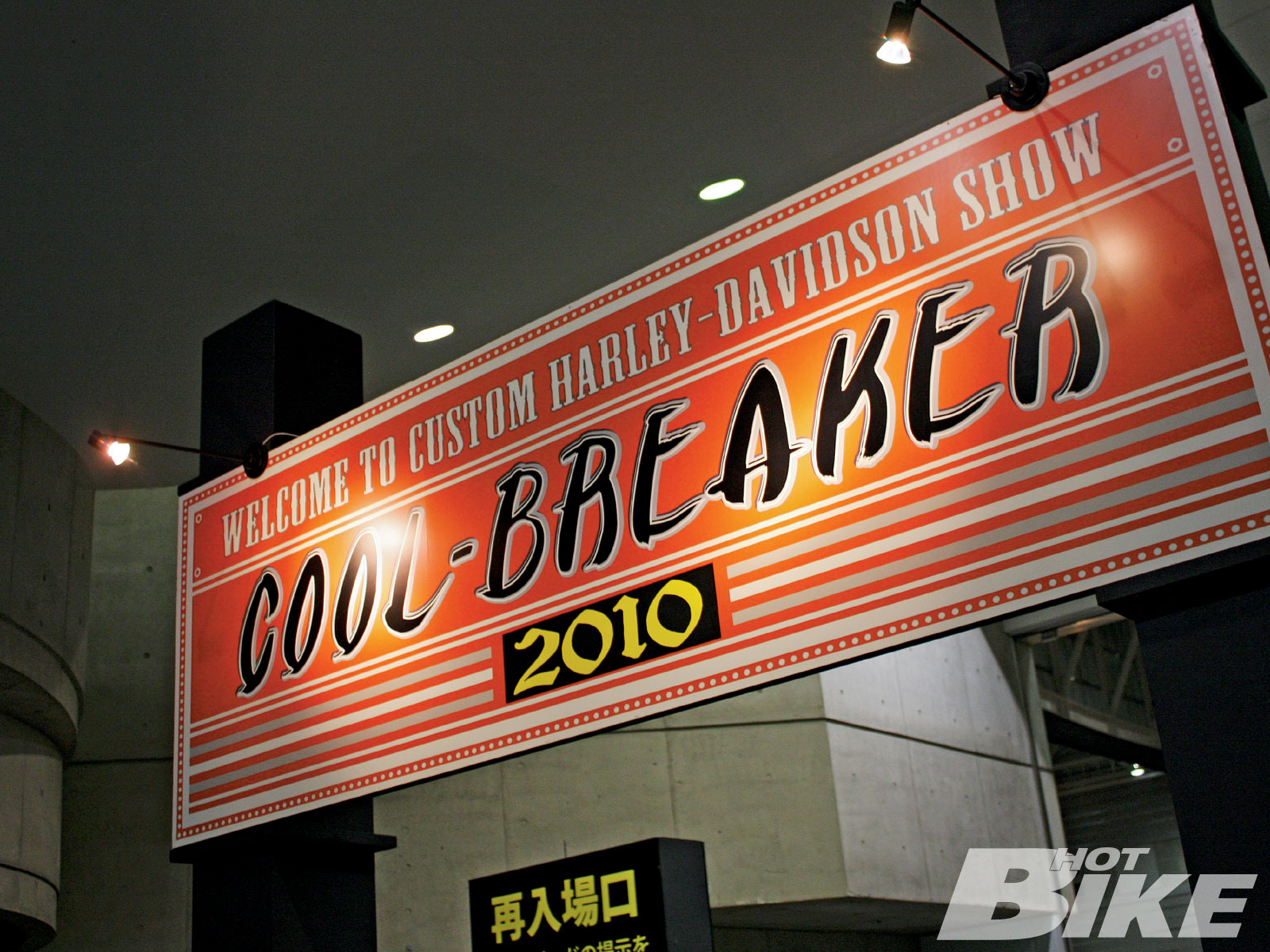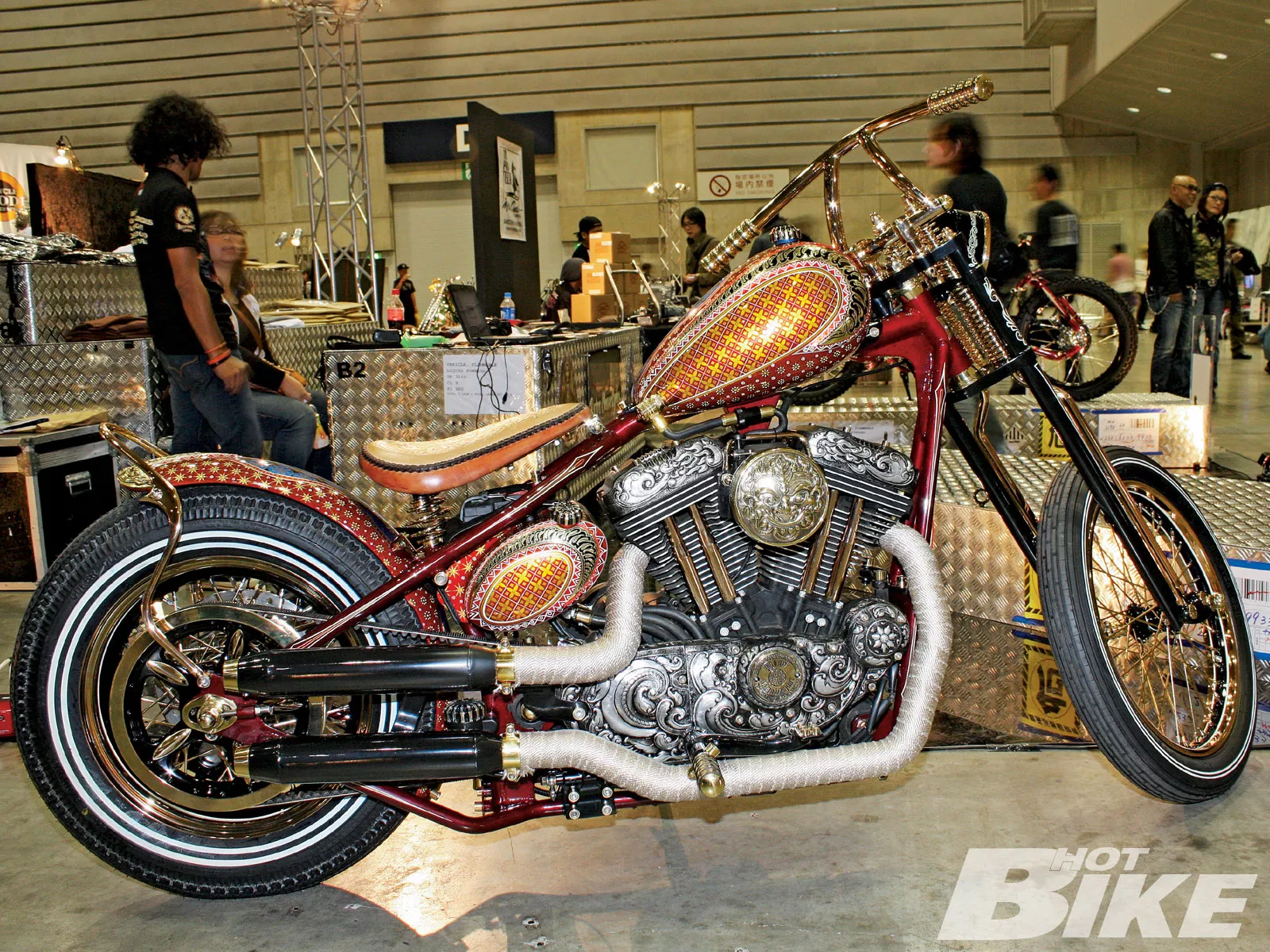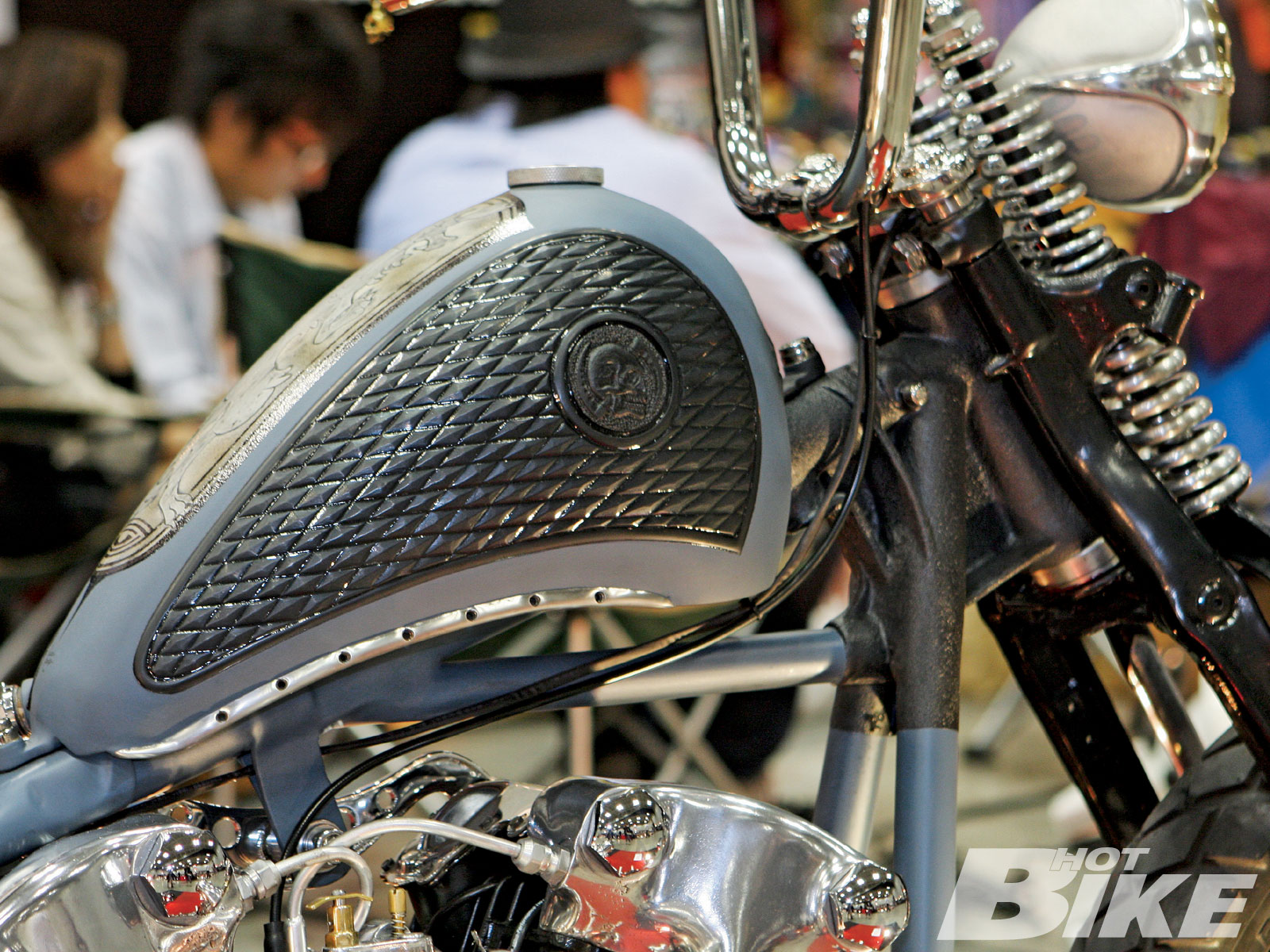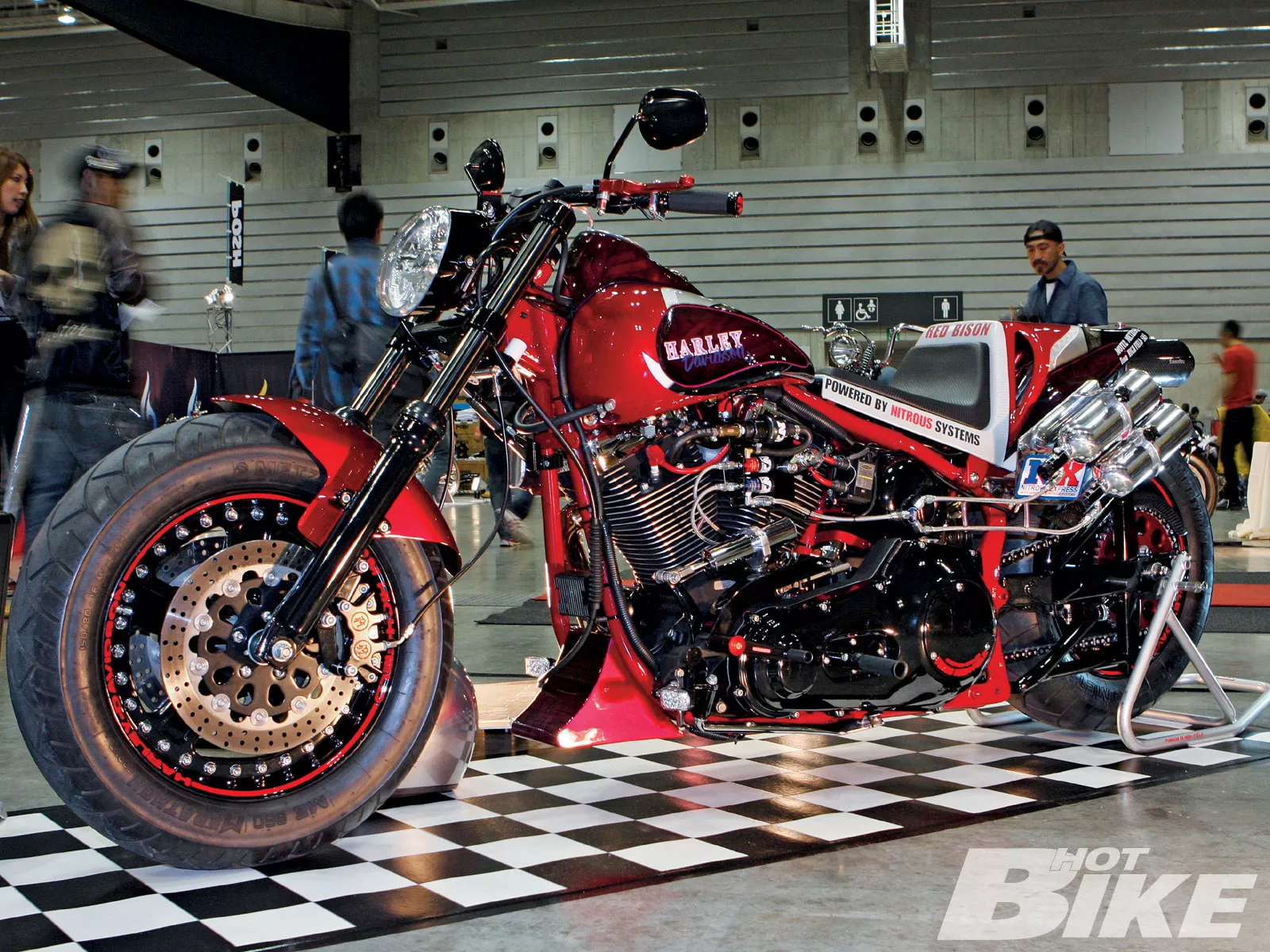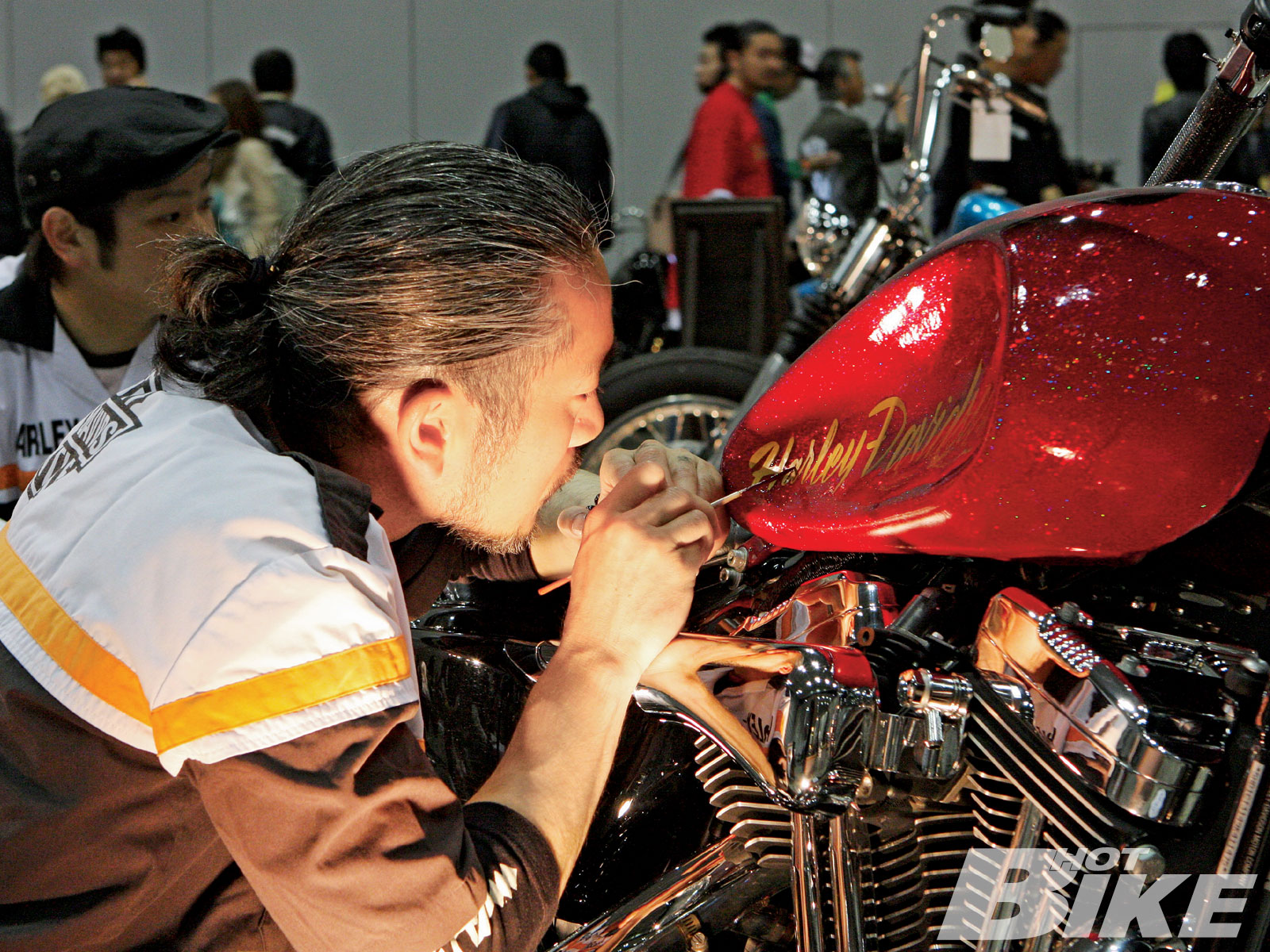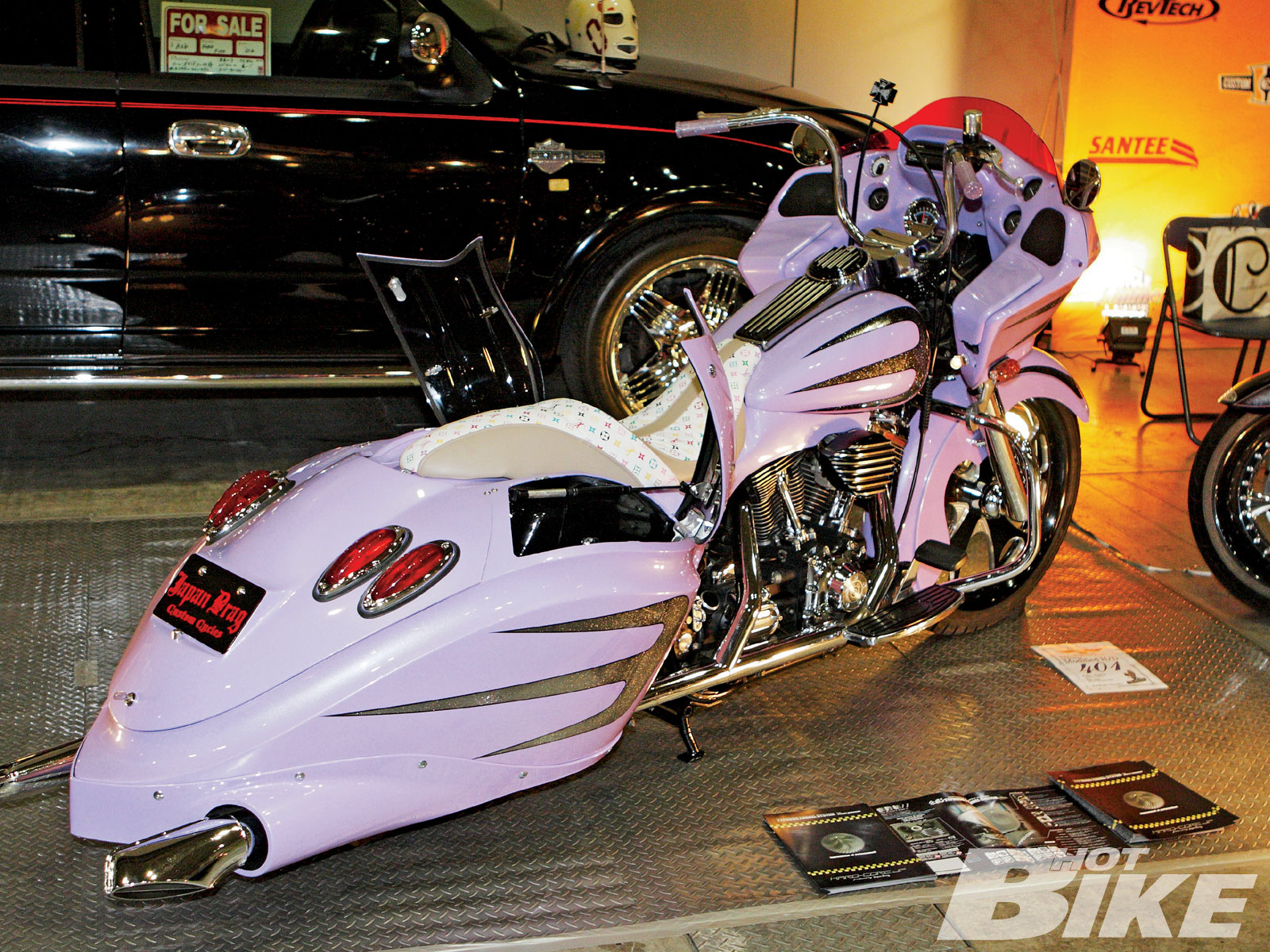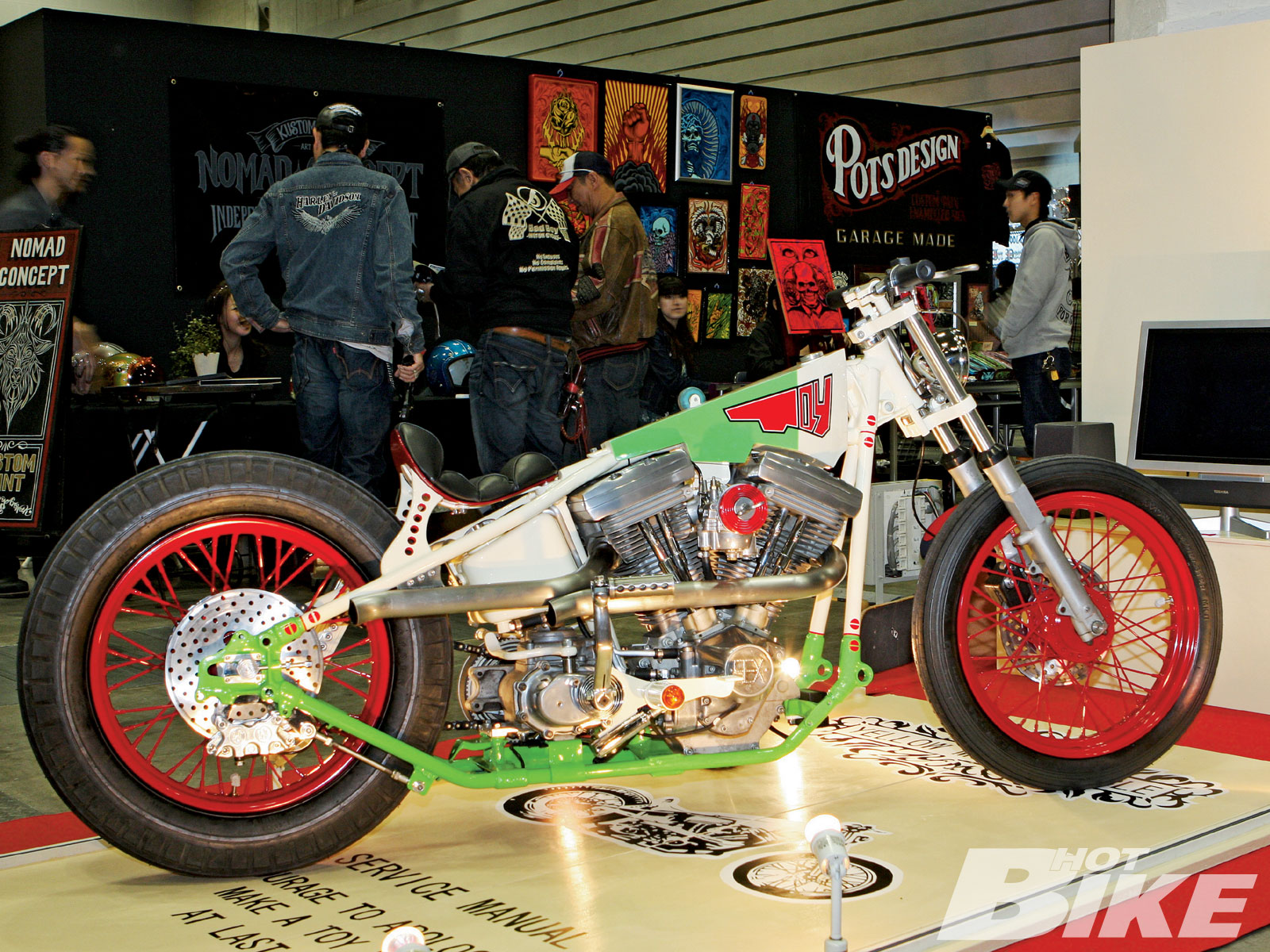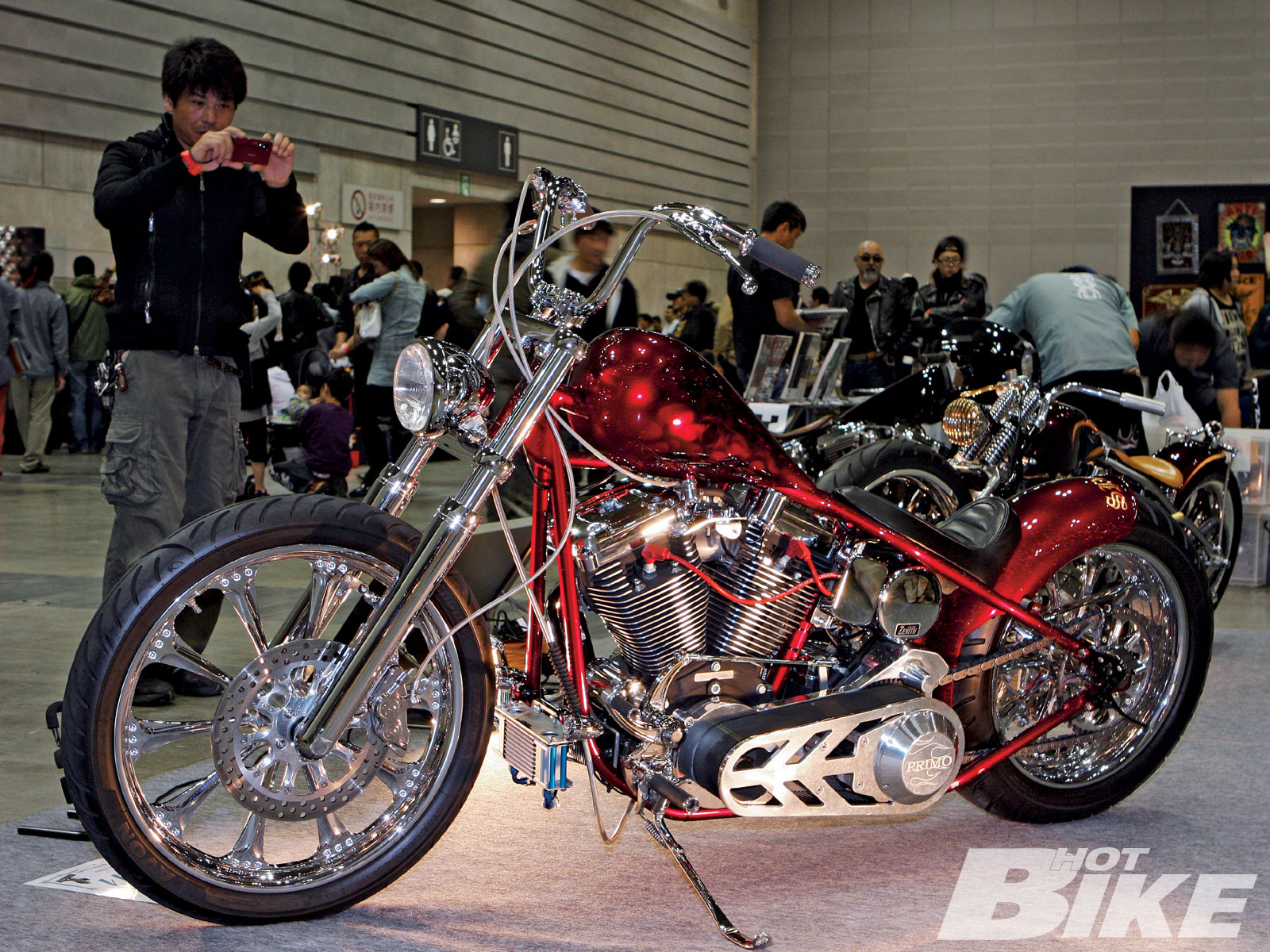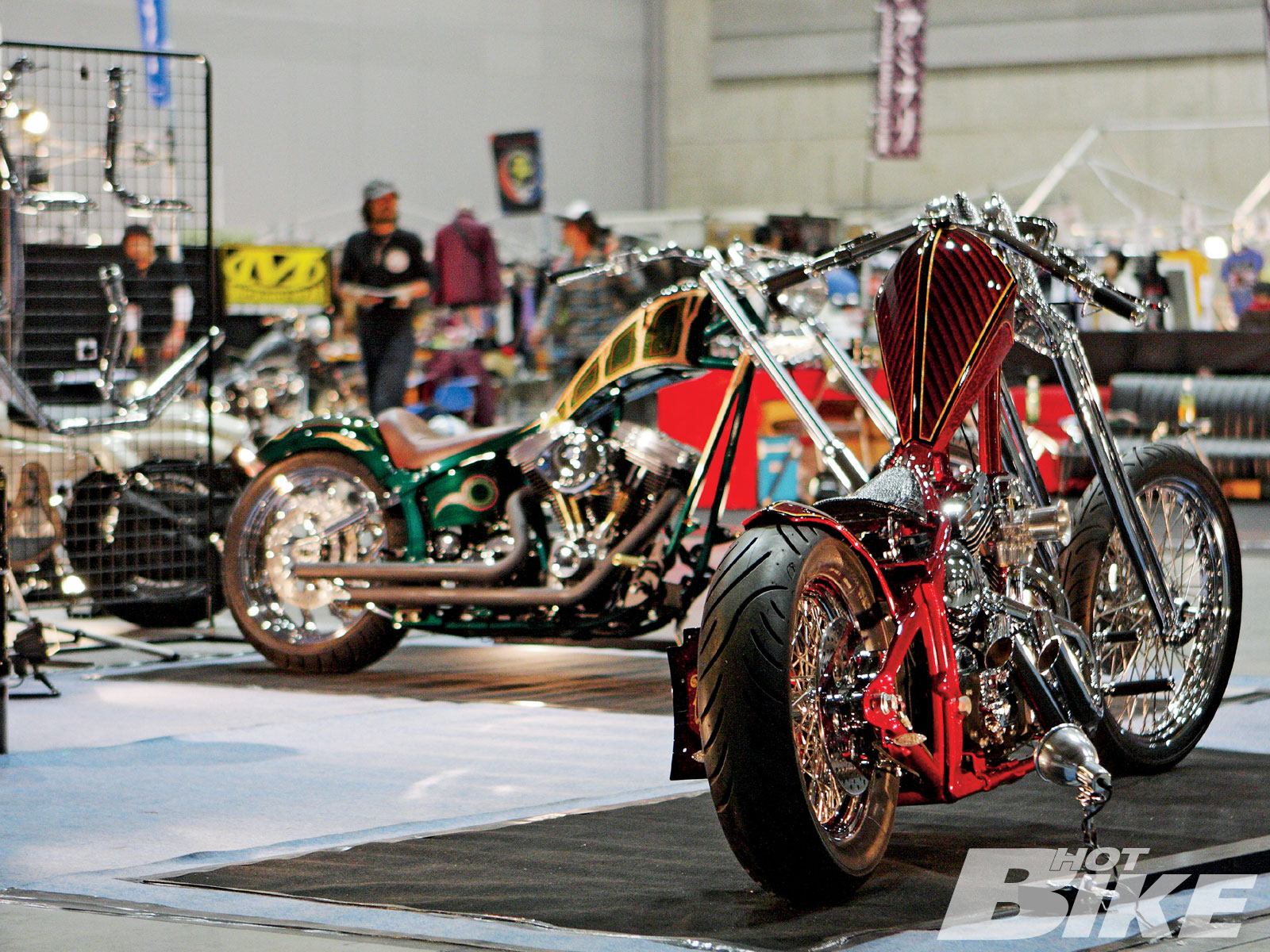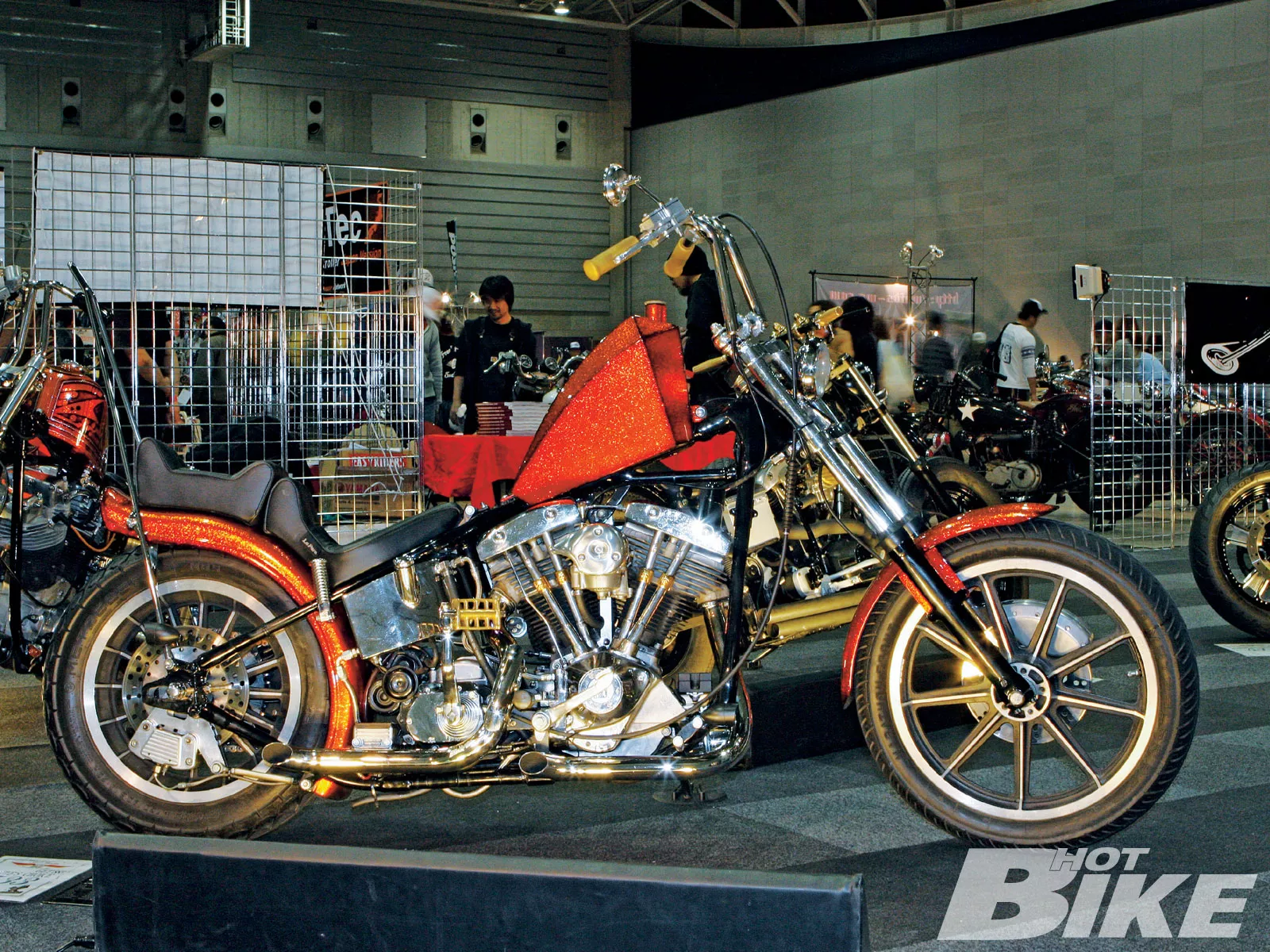 For those in the know, there is no denying that the Japanese love their bikes and they love their Harleys. While winter might be a little slow, when spring hits, the Cool Breaker Custom Harley Show gives everyone a place to show off what they've been up to during the colder months.
Held in Pacifico Yokohama, a large event space 35 minutes from Tokyo, the event attracted more than 100 displays and hundreds of bikes. While this might have been a Harley event, it was also somewhat the family affair, with a large number of children milling about among bikers, teenagers, oldies, girls, and tourists. Predictably, the parking lot scene showed bikes that would have looked more at home on display in the event hall with all the other show bikes, including two raked-out choppers with forks that must have easily been more than 6-feet long. Riding into the parking lot, these stretched-out machines would pogo up and down from lack of rigidity, which drew quite a bit of attention.
Inside the hall was where the real interest lay. Many of the bikes showed off impressive craftsmanship as much as they did stunning paintwork. As always, shops were out to one-up each other with unique looks and techniques to their bikes. One such example, a 40EL from Bullet Custom Cycle, presented a bike with custom-detailed side panels on the tank that turned out to be carved and painted putty that displayed a unique finish and texture. This bike would later pick up the Rookie of the Year award for its builder. Another company, Japan Drag, showed off its '00 model FLTR with its '60s automobile-inspired "bagger kit." This was an extended-length rear body piece which provided sleek lockable storage and a compartment behind the wheel for a helmet, yours for around $7,400.
Although shows like these are always about having the slickest ride on site, some groups were showing off their tech. One such company, Rodeo Manufacturing, was proudly showing off its Shovelhead fuel-injection kit; a great way to give performance to a well-aged engine.
By far the most unique bike there wasn't even Japanese. The guys from Retro Classic Cycles in Indonesia made the trip to Japan specifically for this show to enter their amazing custom '10 Sportster. No part was left untouched with design inspiration drawn directly from traditional clothing, temples, and architecture. The most stunning feature was the carvings cut into the metal of the engine, air cleaner, and transmission. Coming a close second was the amazing paintjob with all the intricate detailing done by hand, and leaving an effect rarely, if ever, seen before on a bike. This machine was a true work of art.
As with any show, there were trophies to be won and also a people's choice award. To help people decide, all entries were invited to ride onto the stage, stop, give a brief sales pitch and ride off. Naturally this saw half the riders enthusiastically rev their bikes and fill the hall with a heavy dose of carbon monoxide.
As well as the bikes and trade stands, this event featured a number of airbrushing and paintwork demonstrations. Show goers could have a shot themselves in the practice area, watch the pros in action, or commission paintwork right there at the event. A few people were getting their helmets pinstriped and even items like cell phones didn't escape the brush.
As always the show ended with trophies and a mass ride out by hundreds of entrants and spectators. With the weather starting to get nice and hot, Japan's Harleys are set to sizzle. Wish you were here.