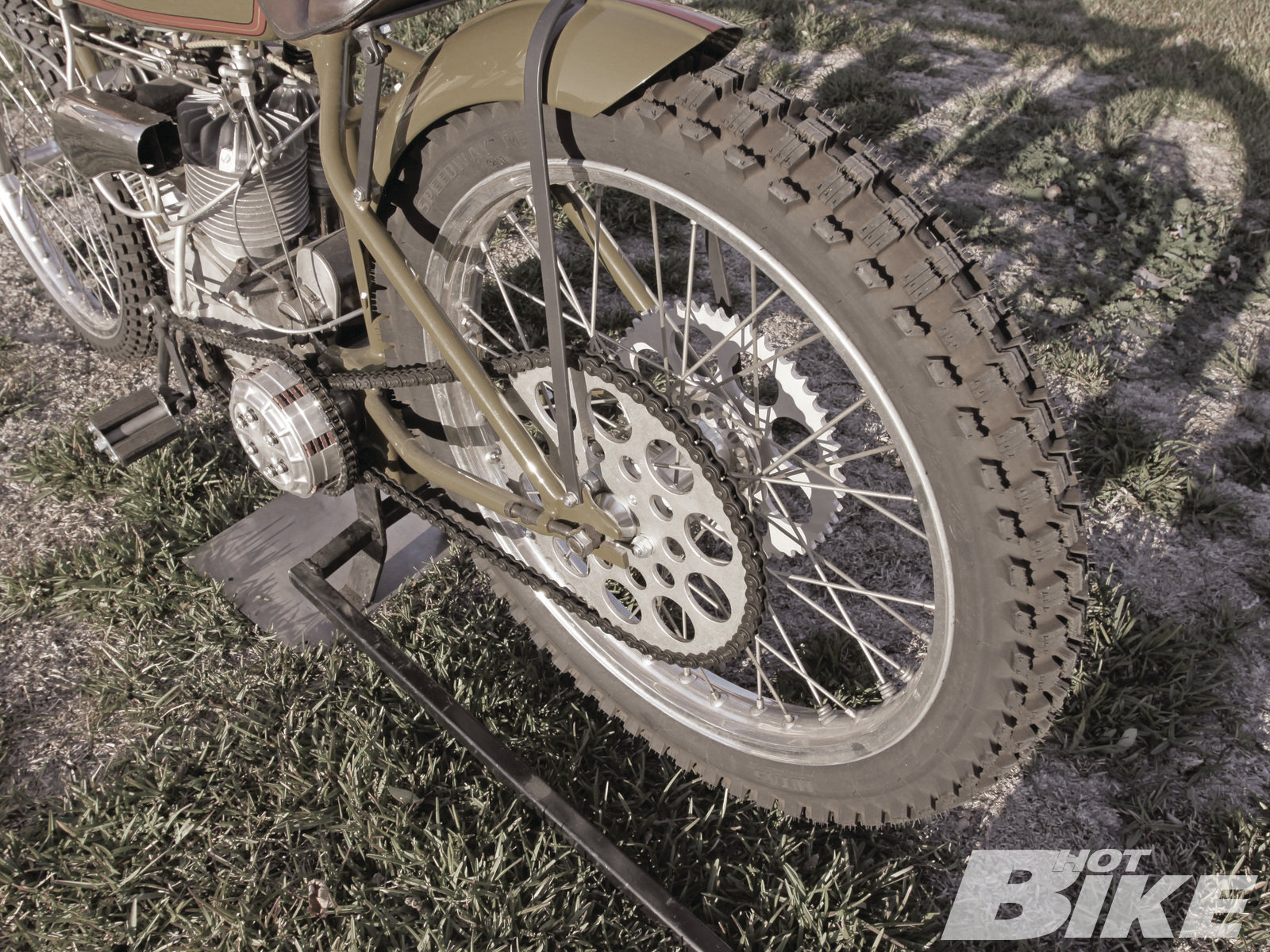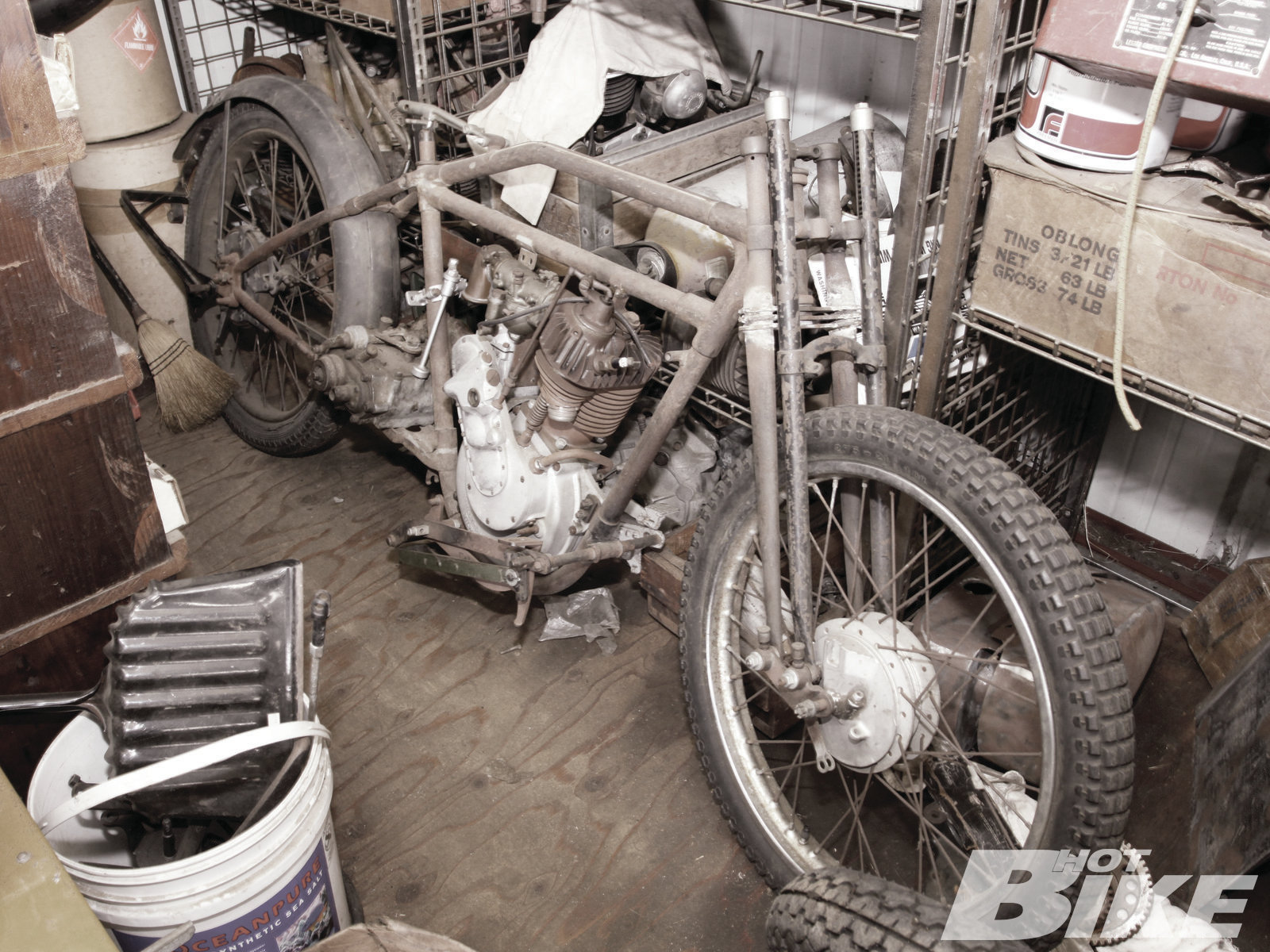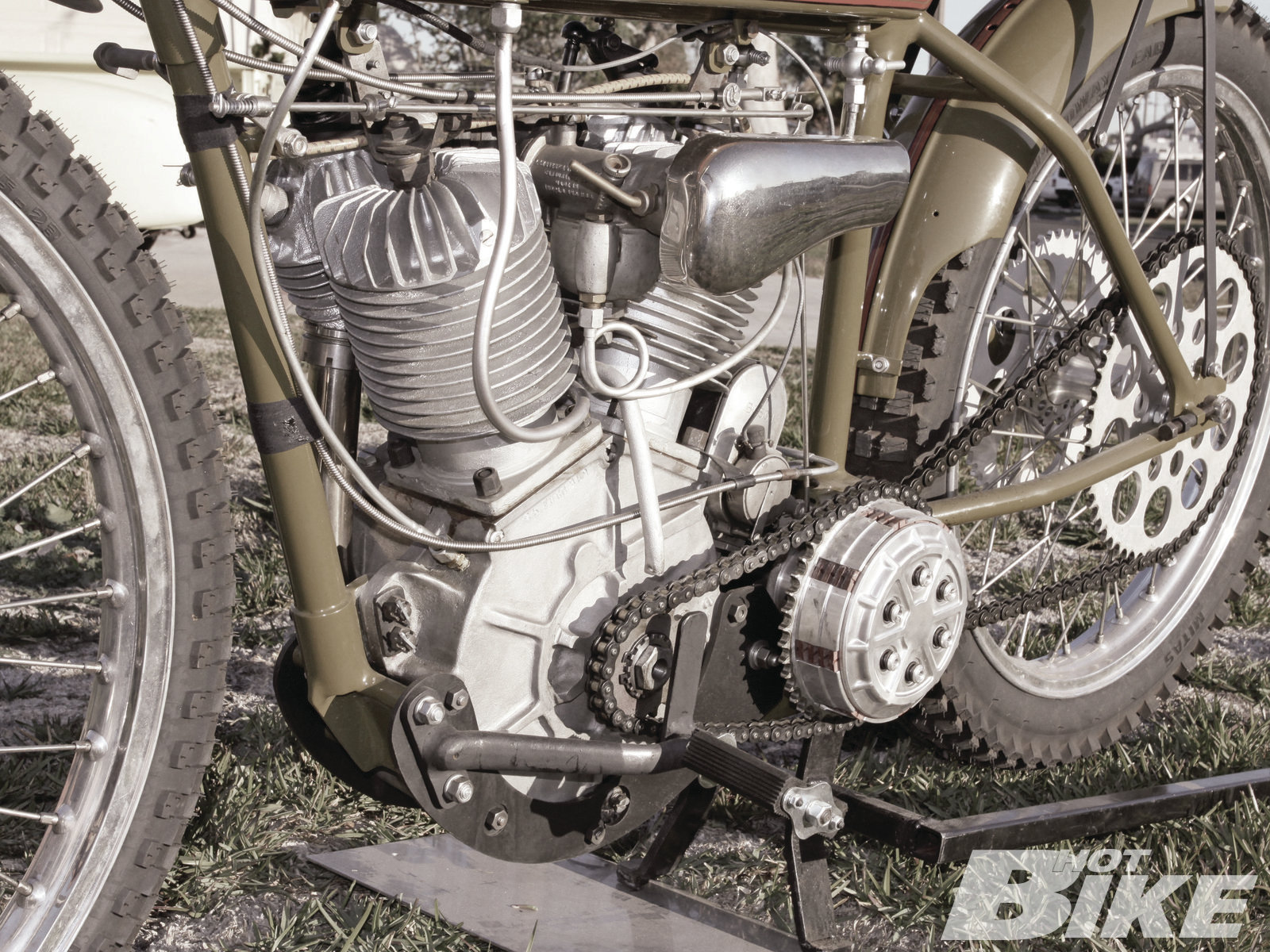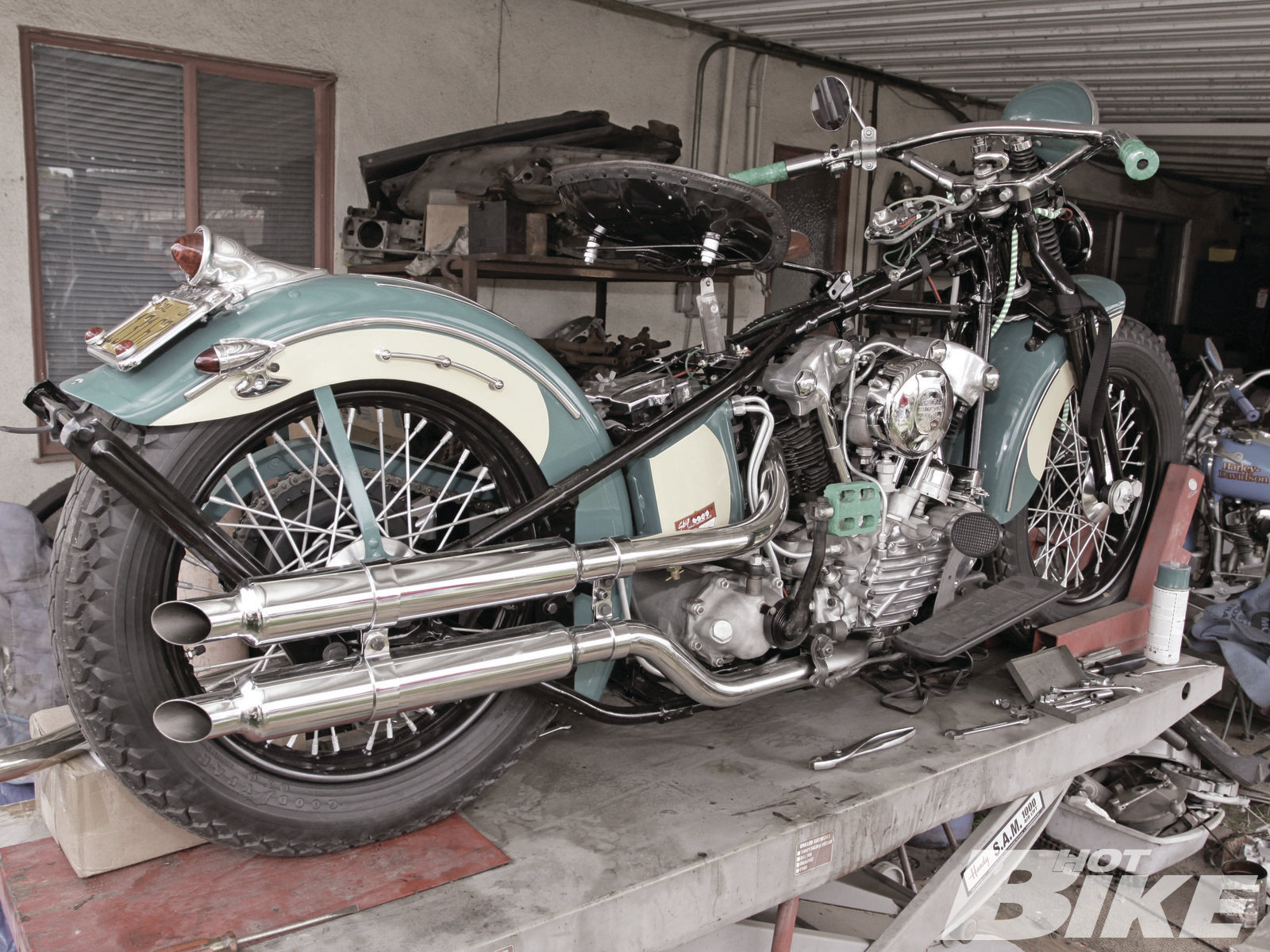 It was a chance meeting, I'd had enough of how things were going in OC, and decided to hop on my '68 FL for an escape to visit brother "Moon" Horton up in Big Pine. The trip to see Moon was not to be; a few miles north after I merged from Highway 14 onto 395, my headlight started to dim and the 74ci mill started to miss like a champ. As luck would have it, the first off-ramp was downhill, so I sputtered into a gas station with the highest prices I'd ever seen. No sooner had I spotted a pretty teenage blonde sitting shotgun in a '53 Chevy pickup when a crusty old biker the size of a mountain hopped out of its cab and asked if I needed any help.
We threw the '68 in the back of his truck and drove for miles on unpaved hilly roads until we came into a little town strewn with stucco homes and big shop buildings plopped behind. On the way there the mountain introduced himself as JD George and said he made a living restoring rare, old Harley-Davidsons, along with a few other makes most people haven't heard of in 100 years. George wasn't kidding when he said old. The first thing in the shop he showed me was a pair of eight-valve heads he reproduces based on Bill Ottaway's design for early teens Harley-Davidson factory racers. From there it was just a string of older and older Harley parts until we came upon a complete '06 Harley motor George and his friend Chuck reproduced almost entirely from scratch.
Second to watching the perky blonde jiggling braless under a shorty top, the thing that really grabbed my eye was the array of customized old JDs parked everywhere. When I asked George what the story was, he chuckled and said he built the bikes from slightly blemished parts that his ultra-finicky vintage customers wouldn't begin to consider putting on their immaculate show bikes. George went on to say because he could build the JDs any way he wanted, they were an enjoyable form of expression for him.
The blue bike George did an excellent job painting with spray cans is a '29 JD with an 86ci stroker motor. To get the big inches, George trued up a set of early '20s Harley-Davidson factory cheater wheels for the bottom end. On the punched-out top end for a more radical rocker-arm ratio, he custom-made a set of offset rocker-arms and towers. For ignition, a Fairbanks Morse magneto snagged from a '59 XLCH was adapted. Also sourced from the '59 Sporty are the fenders, with a '34 Dodge fender light housing the basis for George's custom Tombstone mount on the rear. The JD springer frontend is also a JD George special custom adapted with an Earles-style leading-link fork. The advantage to the Earles fork is the frontend lifts under hard braking instead of diving.
Moving onto the green '26 JD flatracker, it's a replica George built around a frame he built from scratch. The front forks are from a Jawa he fabricated to resemble a Merkel racer. The wheels, tires, and sprocket were Jawa George bought new from Cody Racing Products in Garden Grove, California. For power, George built a 61ci JD motor to racing specs. The not-so-faithful reproduction of the Captain America bike is a '21 JD George built with parts he scrounged up already modified.
The next morning George swapped me a good 65A, 12-volt generator for the one my '68 fried, and I was on my way, right after I spent over five bucks a gallon for gas that is.