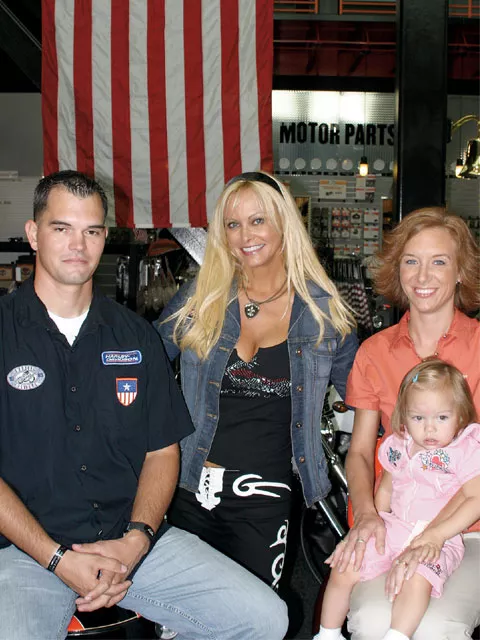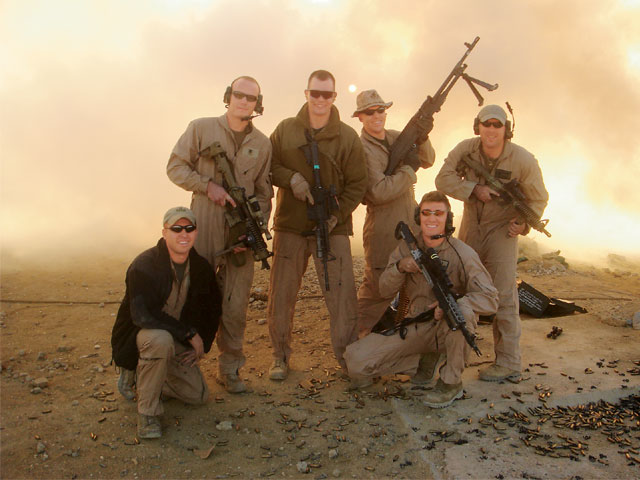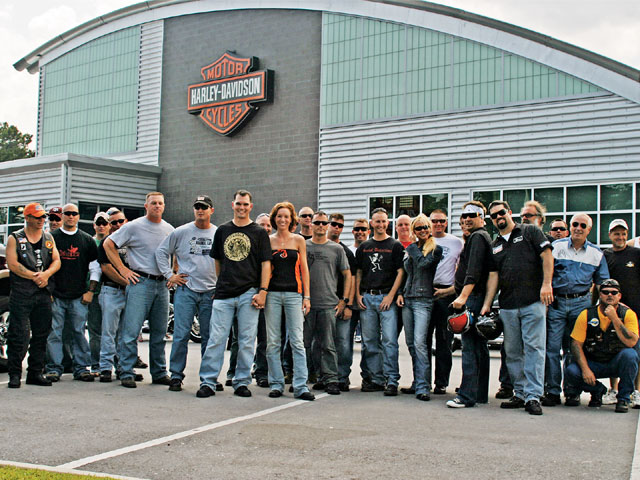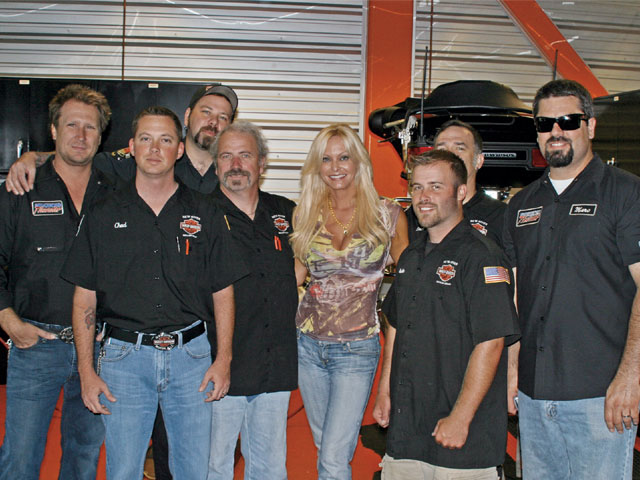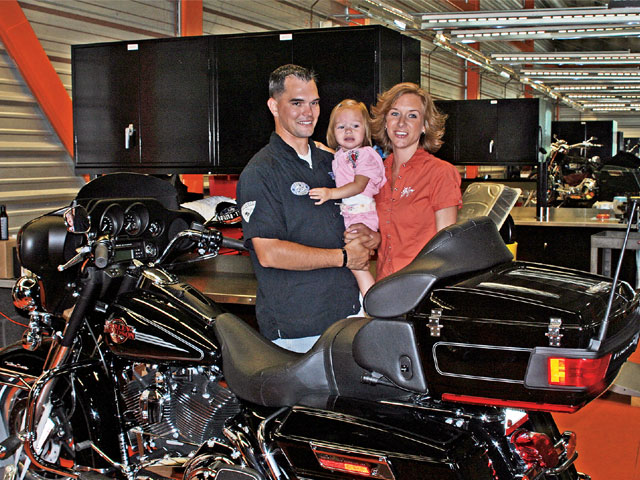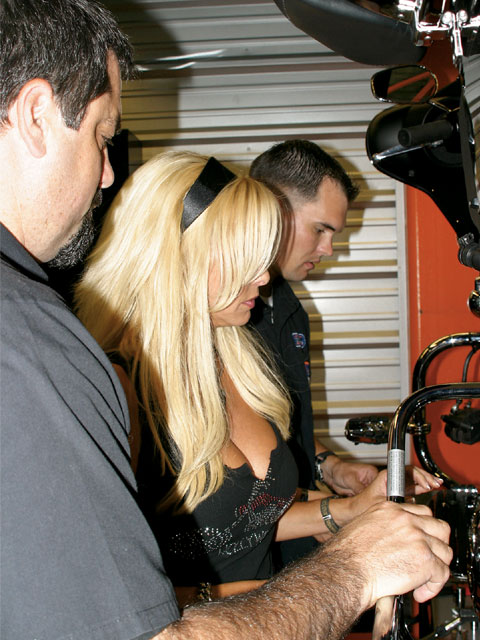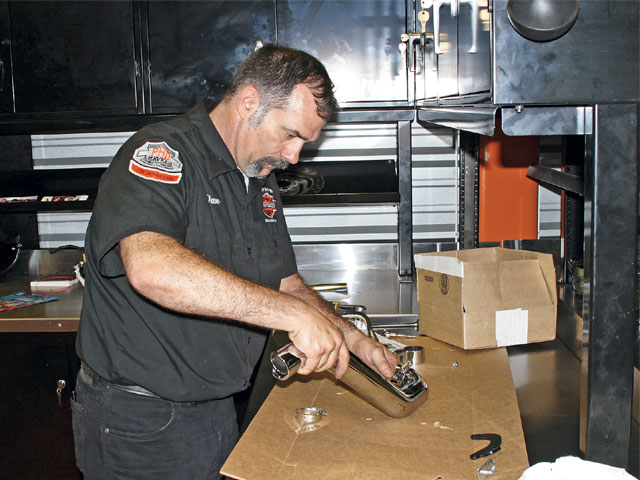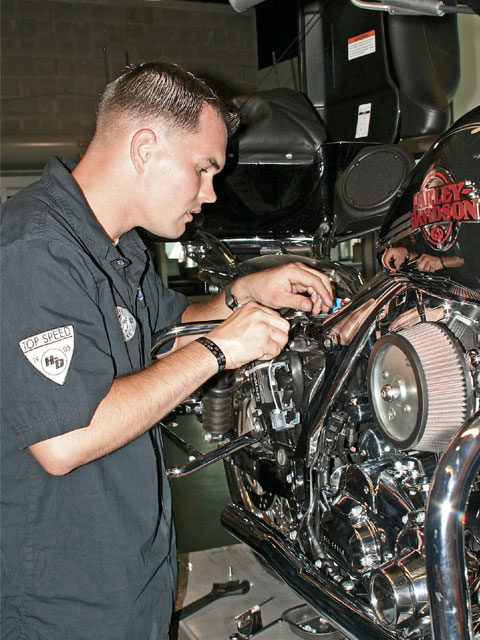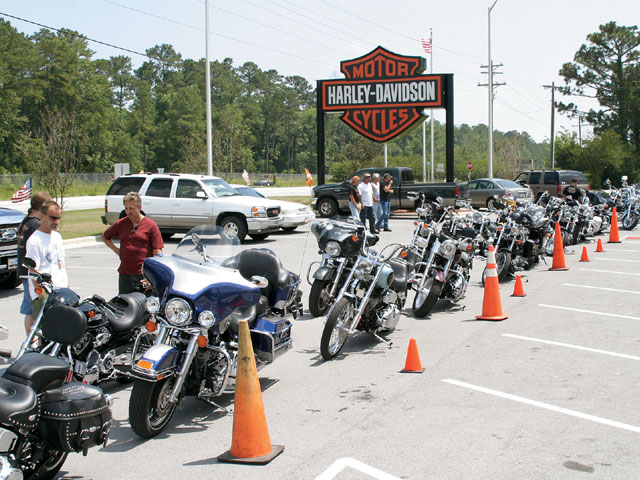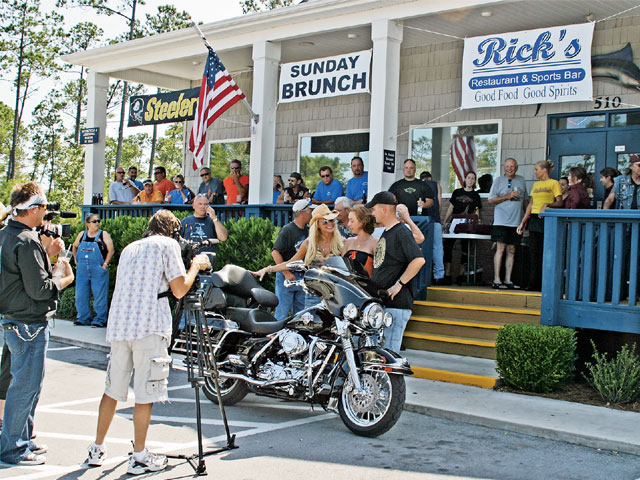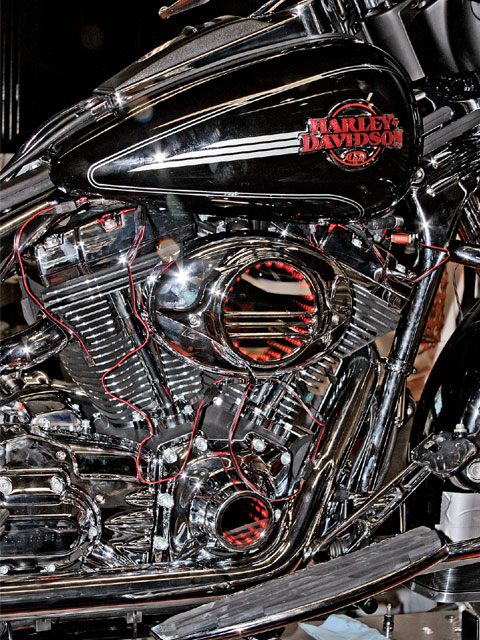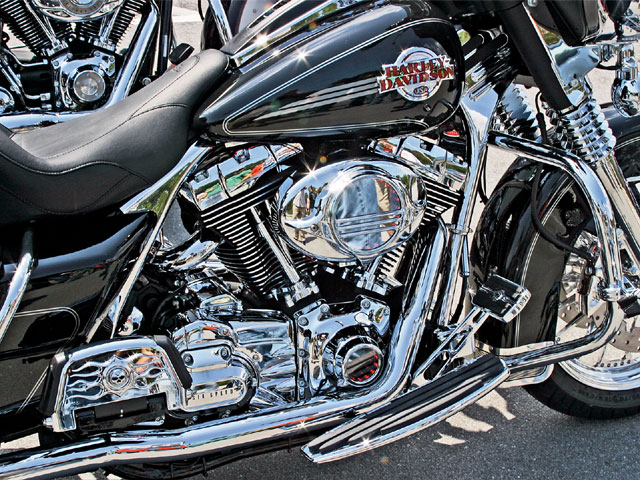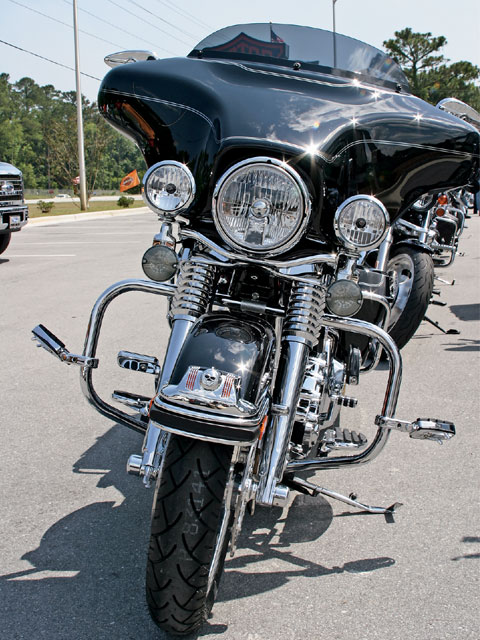 A few months ago we were contacted by American Thunder Television-featured on Speed TV-and asked if we'd like to participate in a very special project. American Thunder Project Manager Jay Barbieri informed us they were going to be taping an episode in which they would outfit a US Marine's bike with more than $10,000 worth of parts and accessories as a small token of appreciation for their honor, courage, and fortitude in protecting and serving our country (check your local listings for air dates).
Without hesitation we jumped on board and asked where we needed to be and when. As it turned out, Marc Wolfram-director of marketing from Kryakyn-had a connection through the top brass over at Camp Lejeune (one of the largest Marine bases in the nation) in Jacksonville, NC, that would help find the right candidate for the project.
With a plan of attack in place, we hopped on a plane and headed to NC, where we met up with Marc, Jay, and his beautiful co-worker and host of American Thunder TV, Michelle Smith. From the airport we caravanned to Jacksonville and set up camp at New River Harley-Davidson, where the bike transformation would take place. A perfect setting for this project, New River Harley-Davidson is a really cool building that's set up like an airplane hanger. The staff is very friendly and passionate about motorcycles, and a good portion of them come from military backgrounds themselves.
Bright and early the next morning, we hit the dealership for a long day of taping and part swapping. It was at this time we had the honor of meeting Staff Sgt. Nicholas Chaplin, an explosive ordinance disposal technician and Purple Heart recipient with Marine Corps Base EOD.
Sgt. Chaplin had been selected amongst a group of Harley-Davidson owners on the base to have his '07 Ultra Classic upgraded with more than $10-grand worth of parts and accessories.
When we asked about his reaction and thoughts about being selected Sgt. Chaplin replied, "When they called and told me I had been selected I thought they were joking. Then everything happened so fast, the next thing I knew you guys were here with the cameras and that's when I knew this was for real. I got a little bit nervous, and I told them to give it to someone more deserving."
Next, we met up with some of the staff from the New River H-D crew that would be helping us out with the project: Service Manager Chad Stevens and Service Tech Dave Shaver.
After all the formalities were taken care of, it was time to rock and roll and start the parts swap dance. However, unlike other scenarios like this, where the bike owner is out of the picture until the end, we threw a wrench into Sgt. Chaplin's hand and put him to work right alongside us.
Over the next two days Sgt. Chaplin's bagger went from stock to shock, and more and more chrome was added to his ride.
Throughout the two days, word had spread across town and the base about what was going on, and the dealership was abuzz with friends, family, co-workers, and fellow Marines stopping in to watch the progress, say hi, or just hang out and tell stories.
All in all it was a great time for a great cause, but the best part was the smile on Sgt. Chaplin's face when he rolled out on his shiny Ultra Classic, and to see how much he really appreciated everything.