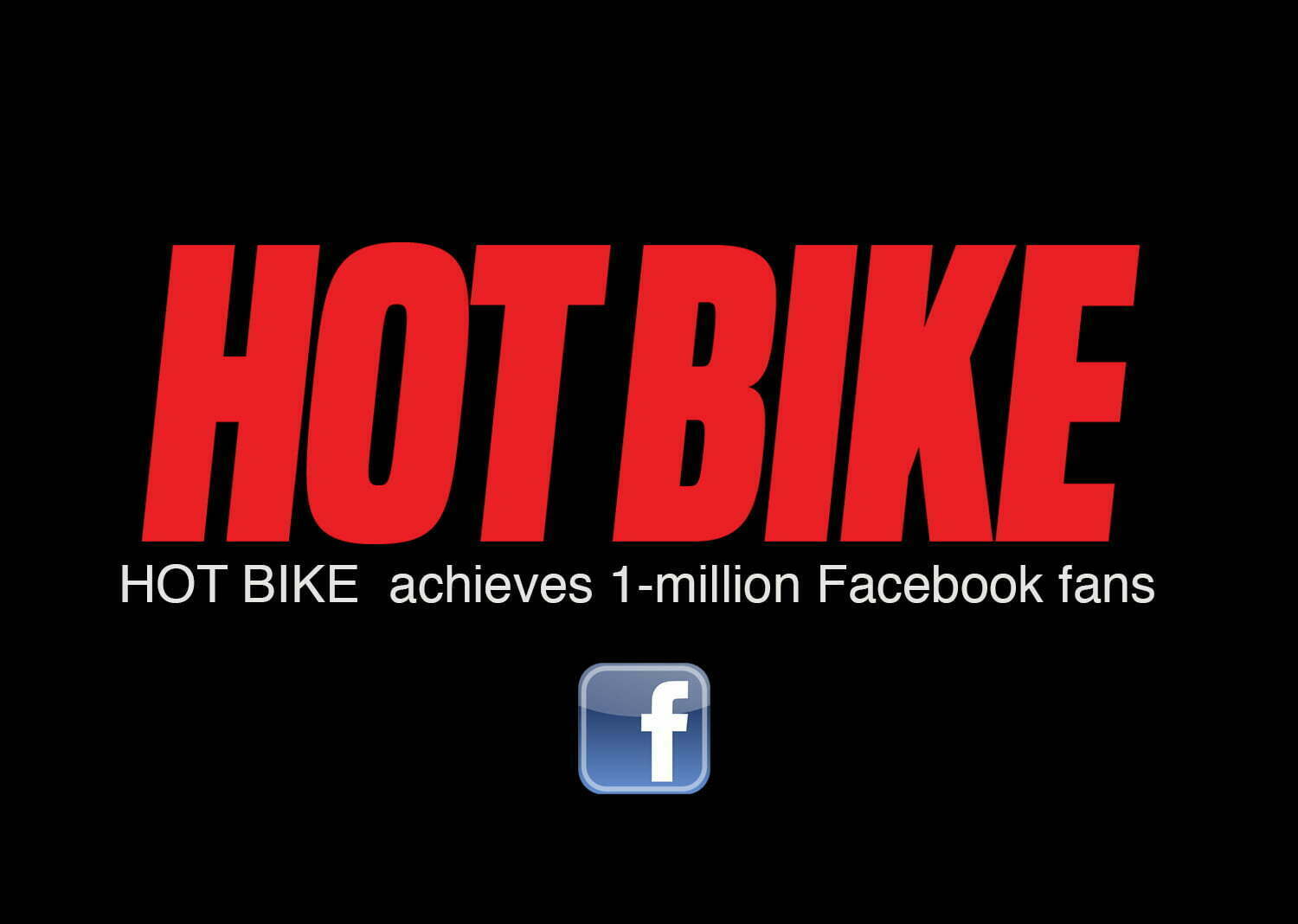 Irvine, Calif. (December 16, 2014) – The Bonnier Motorcycle Group is excited to announce that Hot Bike
magazine's Facebook page has broken the one-million "likes" barrier today. Additionally, the custom v-
twin motorcycle magazine has held steady on its print circulation, and Hot Bike now has the highest
paid readership of any magazine in the v-twin marketplace.
"These are exciting milestones, and a testament to all of our team's hard work over the last few years",
states Jeff Holt, editor-in-chief and brand director of Hot Bike. "We are proud of our brand," Holt said,
"we live and breathe this lifestyle and this translates to our reader as authentic, and we have their
support as a result." Holt continues, "Our social media growth has been purely organic, and not one of
our likes or followers were paid or traded in any way"
The latest Alliance for Audited Media (AAM) June, 2014 statement, confirms Hot Bike's average
monthly paid circulation is 79,169, while the closest competitive circulation magazine fell to 75,209
(Statement of Ownership 10/1/14), a 12.76% decrease from the previous year. Hot Bike magazine, and
sister title Baggers, have the only third-party verified circulations in the v-twin segment.
Since 1971, Hot Bike has been the authority in the custom motorcycle scene. The brand now extends
beyond print, to include digital; social; video; the burgeoning Hot Bike Tour event, and Bike Build-off.
With over one-million impressions per month on HotBikeWeb.com, and nearly 19,000 Instagram
followers, the strong print circulation and Facebook landmark are part-and-parcel of an engaged
enthusiast audience of consumers and intenders, more likely to purchase featured and advertised
products.
The Bonnier Motorcycle Group is the world's largest motorcycle media family featuring the most complete,
authentic, and in-depth coverage for all facets of the motorcycle marketplace. Bonnier Motorcycle Group consists
of 10 premium brands that include: Cycle World, Motorcyclist, Dirt Rider, Hot Bike, Sport Rider, Baggers, Street
Chopper, ATV Rider, Super Streetbike, and UTV Driver.