This is my 2007 Harley-Davidson Softail I have owned since new. It now has 65,000 kilometers and has traveled across Canada. I always wanted a Harley, but I was disappointed by their performance, so my focus has been on increasing my displacement to 106ci and making the bike lighter. Future plans include adding a Dyna-style rear aluminum swingarm and a Trask turbo. I bought a used second-generation Suzuki Hayabusa front end off Kijiji [Canada's classifieds website].
This is a home build, and my bike has rarely seen a shop except maybe for tires or dyno tunes. I would love for a high-end shop to do some work, however I can't afford it. I also enjoy the satisfaction in knowing this bike was built by forming lasting friendships and pushing our limits to improve our skills.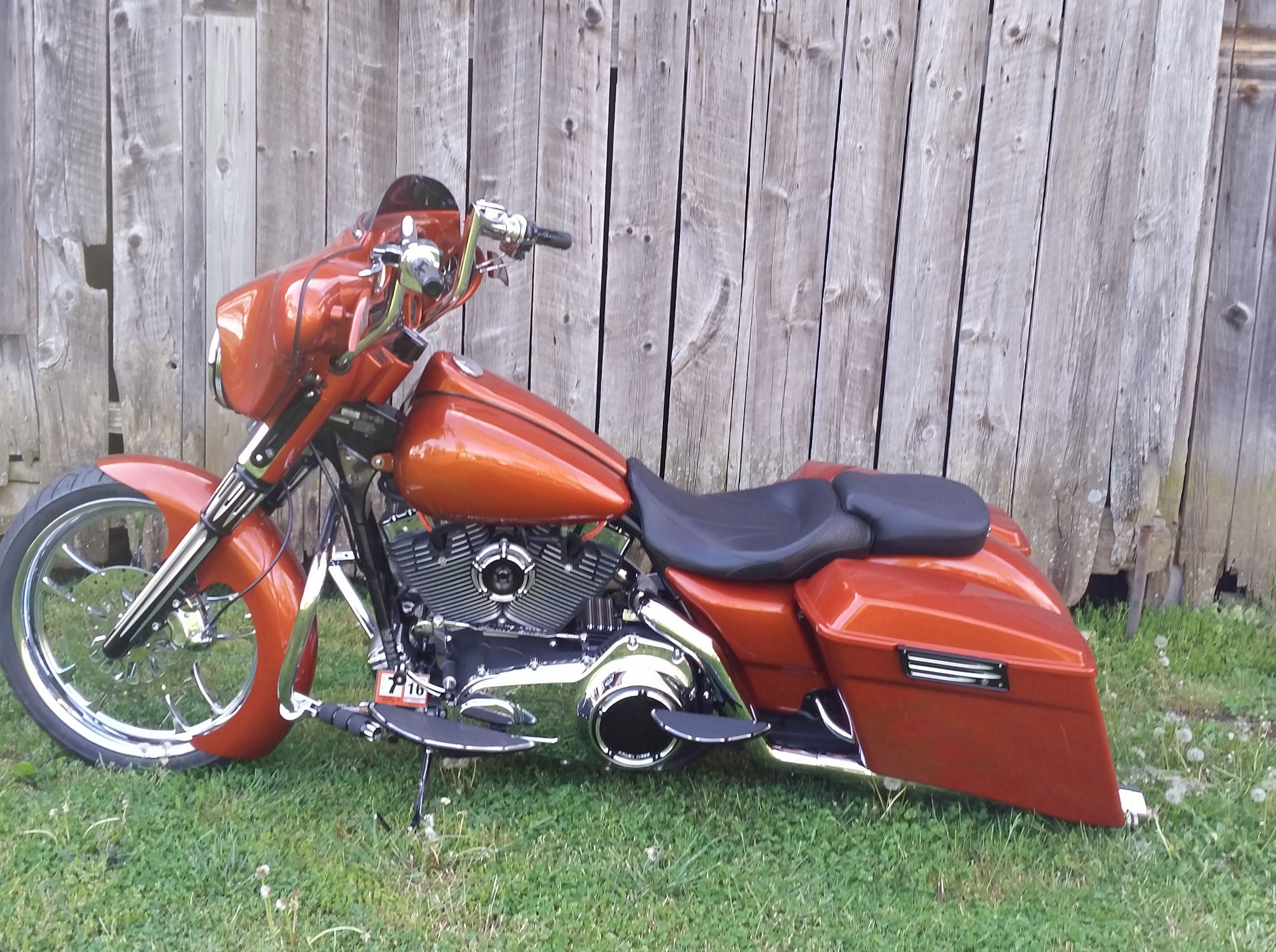 The makeover on a 2007 Harley-Davidson FLHX Street Glide was done by Elswick Machine owner Gary Elswick. He is a very talented guy from a small town called Grundy, Virginia. The rear fender is off a 2009 Harley-Davidson Street Glide that Gary Elswick did modifications on to make it work. He also added a Freedom true dual exhaust, Arlen Ness parts, 7-degree trees with new front end, paint, and much more.
Here are a few pictures of my 2014 Harley-Davidson Low Rider. It was actually the first Low Rider to be delivered in NYC in 2014. It has a few modifications done to it.