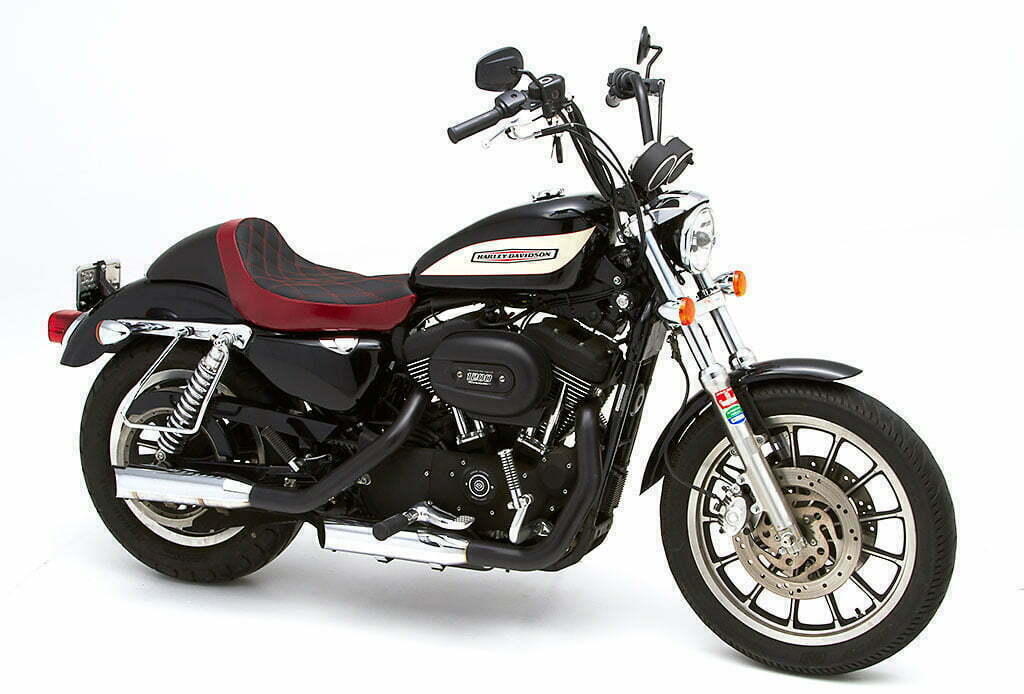 Corbincalls this newest incarnation of the classic Corbin fastback "The Wall" because of the impressive five and a half inches of vertical back support brought about by the raised tail section. Big Mike (of BMC Motorcycle Company fame) came to Corbin for a series of seats with a taller and more vertical back area that would hold the rider in position more aggressively. Rumor has it he wanted this for stunt riders, but Corbin found this works extremely well for hot rodded bikes and cafe racers where a less reclined posture is desired.
Up front, the ergonomically designed platform increases the area of body contact to disperse rider weight evenly and eliminate hot spots. Dished in the center to eliminate pressure on the tail bone. At the nose of the saddle Corbin sculpted it narrow to provide for good ground reach.
Corbin's exclusive Comfort Cell foam provides resilient comfort and a low seating platform for a slim profile. High density foam provides a long lasting ride and plenty of support. Provides a perfect fit and contours the crown and profile of the fender. For more info, go to corbin.com
While you're here, take a look at more P&A for your XL.