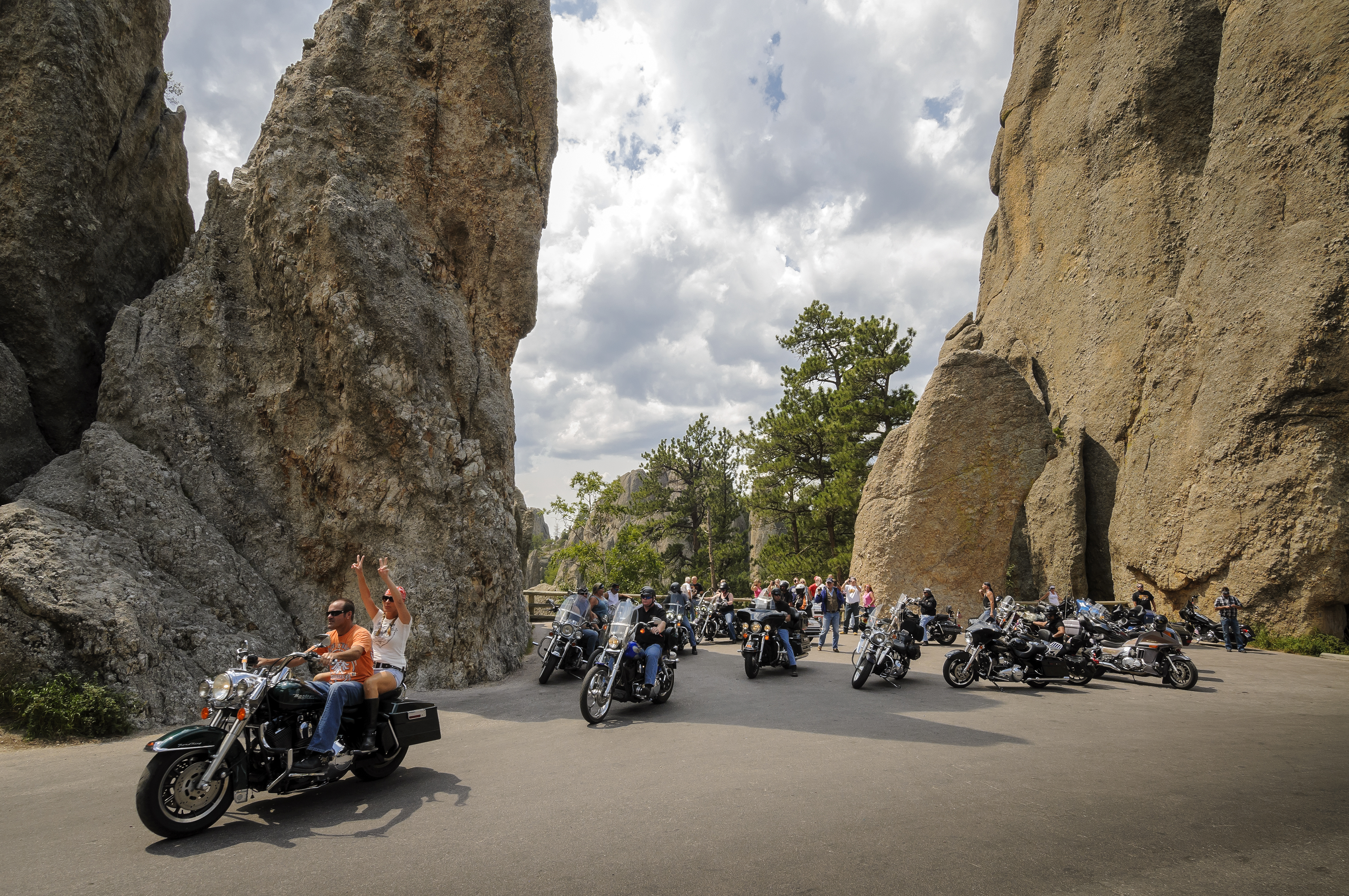 Vendor Statistics – YTD
As of 8:00 a.m. today, the City of Sturgis has issued 699 Temporary Vending Permits. This number compares to 873 in 2015 and 648 in 2014.
General Information
Main Street Photo Towers are open 9:00 a.m. until 9:00 p.m. daily.

Daily press conferences will take place at 1:00 in the Sturgis Community Center located at 1401 Lazelle. You can usually find parking on the north side of the building near the tennis courts or across the street along the creek.

Live bands will take the stage at the Harley-Davidson Rally Point from noon until 3 and 4 until 7.

Harley-Davidson is open for demo rides and numerous other exhibits on the Community Center lot at 1401 Lazelle.
Tomorrow at the Rally (Tuesday, August 9)
BRP/Can-Am Spyder will be presenting a custom military-themed Can-Am Spyder to the Road Warrior Foundation (veteran's organization) on Tuesday morning at 10 a.m. at the Can-Am booth at the corner of 4th and Main.

The White Plate Flat Trackers will have vintage flat track racing at the Sturgis Fairgrounds on Ball Park Road. Gates open at 10 and racing starts at noon.

Jackpine Gypsies Pro-Am Short Track race will be held at the JPG club grounds. Gates open at 4 and racing starts at 7.

Dakota Thunder will arrive at 2:00 at the Sturgis Community Center for Military Appreciation activities. A B-1 Flyover on Main Street will take place at 3:00.

The Harley-Davidson Editor's Choice Bike Show will be at Harley-Davidson Rally Point with the winner announced at 4:00.

A Harley-Davidson themed wedding will take place at the H-D Rally Point at 6:00.