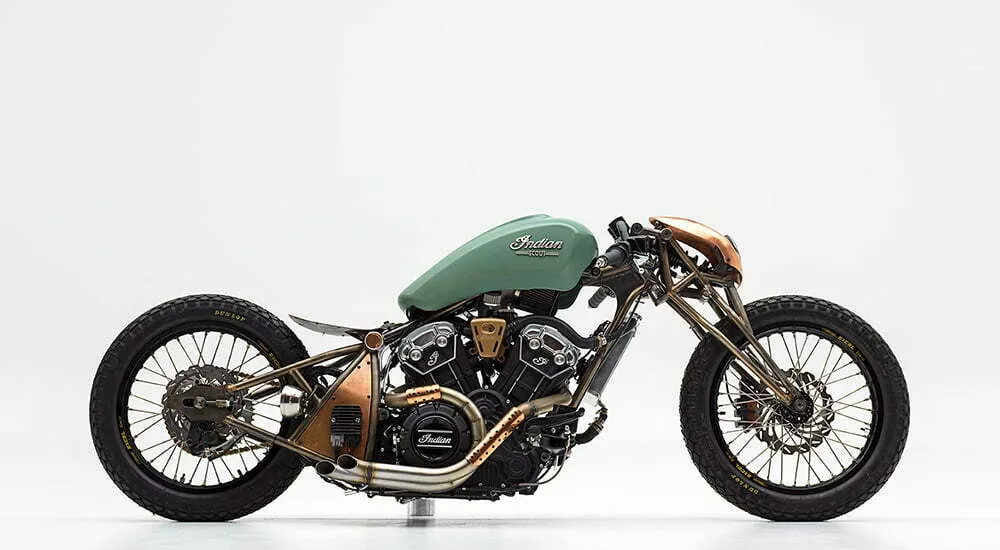 Indian Motorcycle's The Wrench: Scout Bobber Build-Off contestant Alfredo Juarez, a NASA engineer from Las Cruces, New Mexico, and his custom Indian Scout Bobber received the most fan votes and has been named grand prize winner of the national contest. As the grand prize winner, Juarez will be awarded $10,000 and will receive a feature story in Hot Bike magazine on his custom Indian Scout Bobber.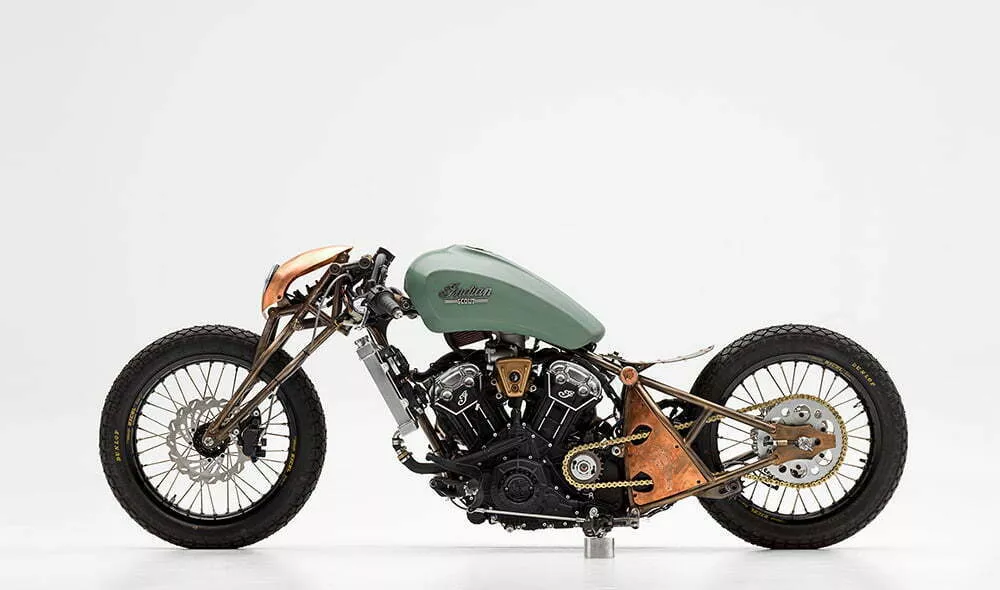 Juarez's take on the Scout Bobber is more of a bare-bones chopper, featuring a completely custom hardtail frame and inspired by a number of different mechanical works of art, both in and out of the motorcycle industry. Juarez cites the Indian Scout FTR1200 Custom, RSD Indian Scout custom builds, and David Beckham's Garage Company Knucklehead as inspiration.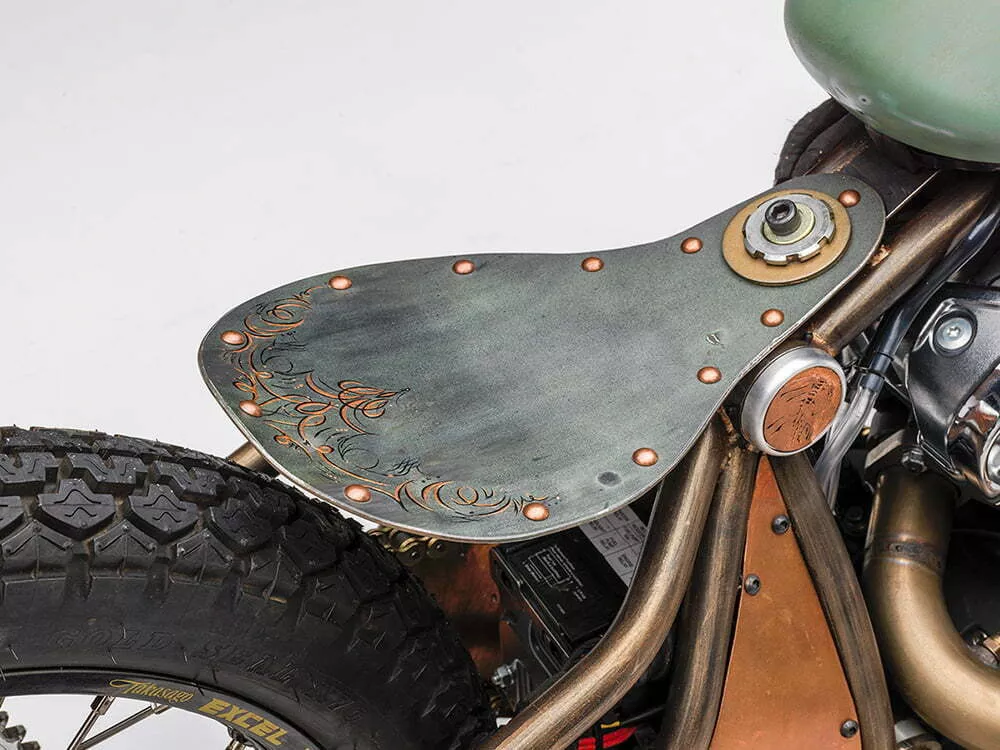 "I cannot thank Indian Motorcycle enough for the opportunity. Not only was this a once-in-a-lifetime experience, but the three-month build period created an incredible bonding experience for me and my family," Juarez said. "And, of course, thanks to all the fans who took the time to cast their vote. I know it wasn't easy to pick one because the other two bikes are incredible. Hats off to PJ and Christian for their work. It's been an incredible ride and I cannot thank everyone enough for their support."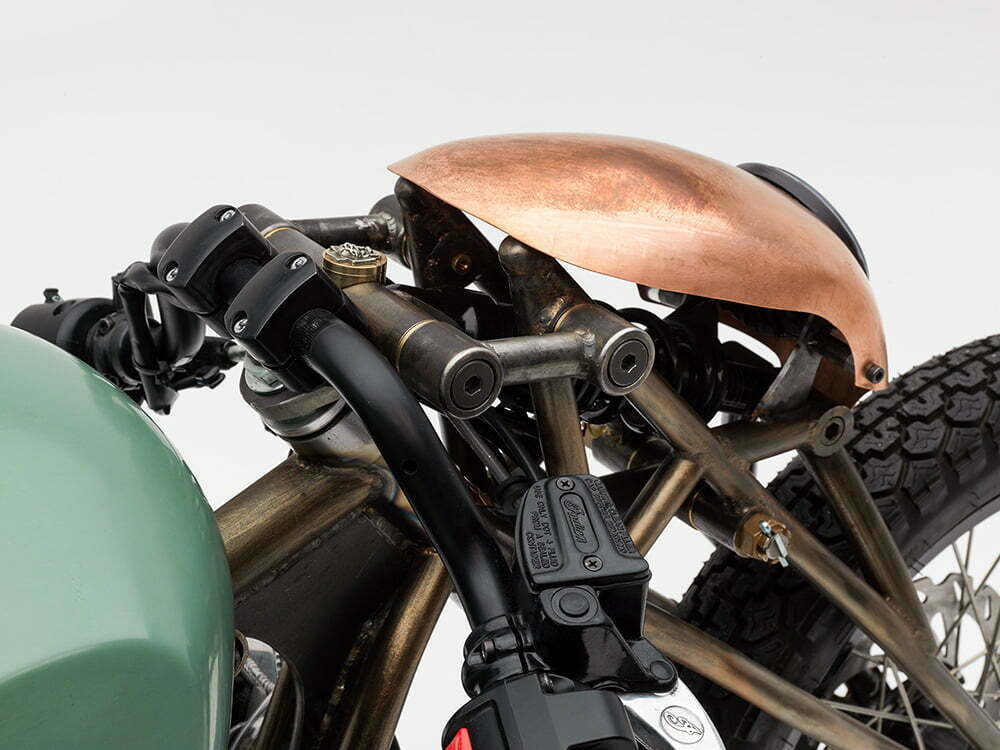 The Wrench: Scout Bobber Build-Off was a national custom motorcycle contest designed to spotlight non-professional builders who wrench for the passion and not the pay. The program received more than 100 submissions, which were narrowed down to 12 by a judging panel of professional builders and experts, including Roland Sands, Satya Kraus, Jason Paul Michaels, and Hot Bike Editor-in-Chief Jordan Mastagni. After a two-week fan vote, Juarez, along with PJ Grakauskas (an OSHA safety inspector from Avon, Ohio) and Christian Newman (a mechanical engineer from Buffalo, New York) were named the three finalists. All three builds were unveiled on August 5 at the legendary Buffalo Chip during the Sturgis Motorcycle Rally.
"Since the beginning of this program, our goal was to highlight the passion and the craftsmanship of garage builders from around the country," said Reid Wilson, senior director for Indian Motorcycle. "Needless to say, our expectations were vastly exceeded. Fred, Christian, and PJ exemplify what this program is all about. And, in turn, we hope it motivates and encourages others from around the country."
Juarez's grand prize-winning custom Indian Scout Bobber can be found on indianmotorcycle.com and on future pages of Hot Bike magazine. All three bikes will tour a variety of motorcycle shows and events with Indian Motorcycle for the remainder of the year and into 2019. At the conclusion of the tour, each bike will be returned to the builder.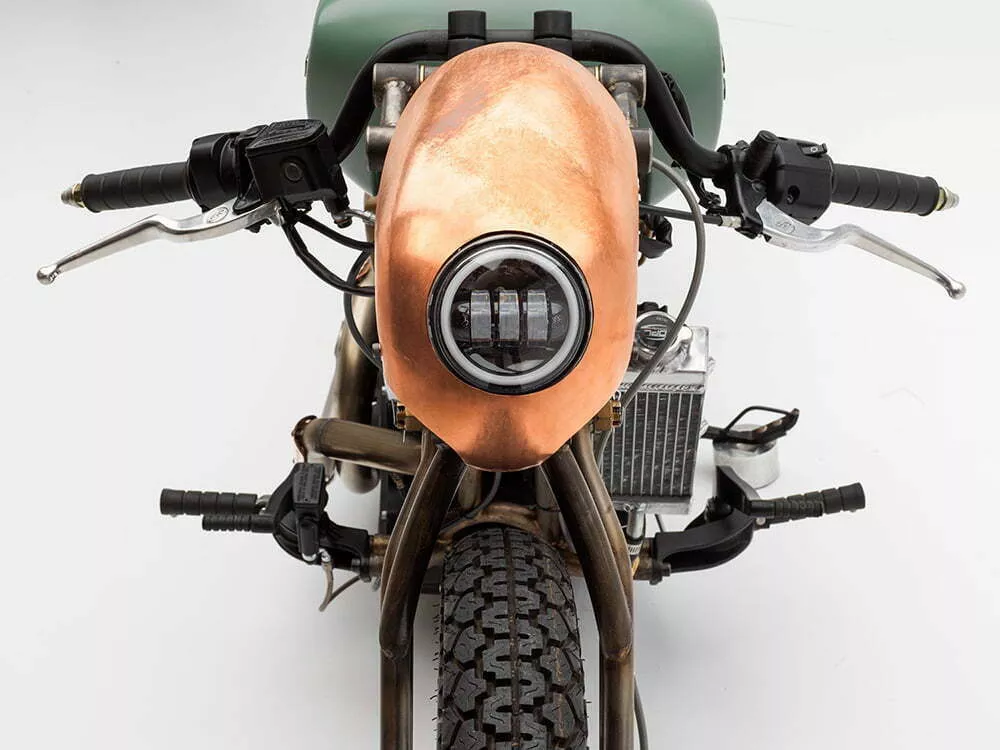 For more information on Indian Motorcycle, visit indianmotorcycle.com and follow along on Facebook, Twitter, and Instagram. Follow along or join the conversation by searching #TheWrenchIMC.