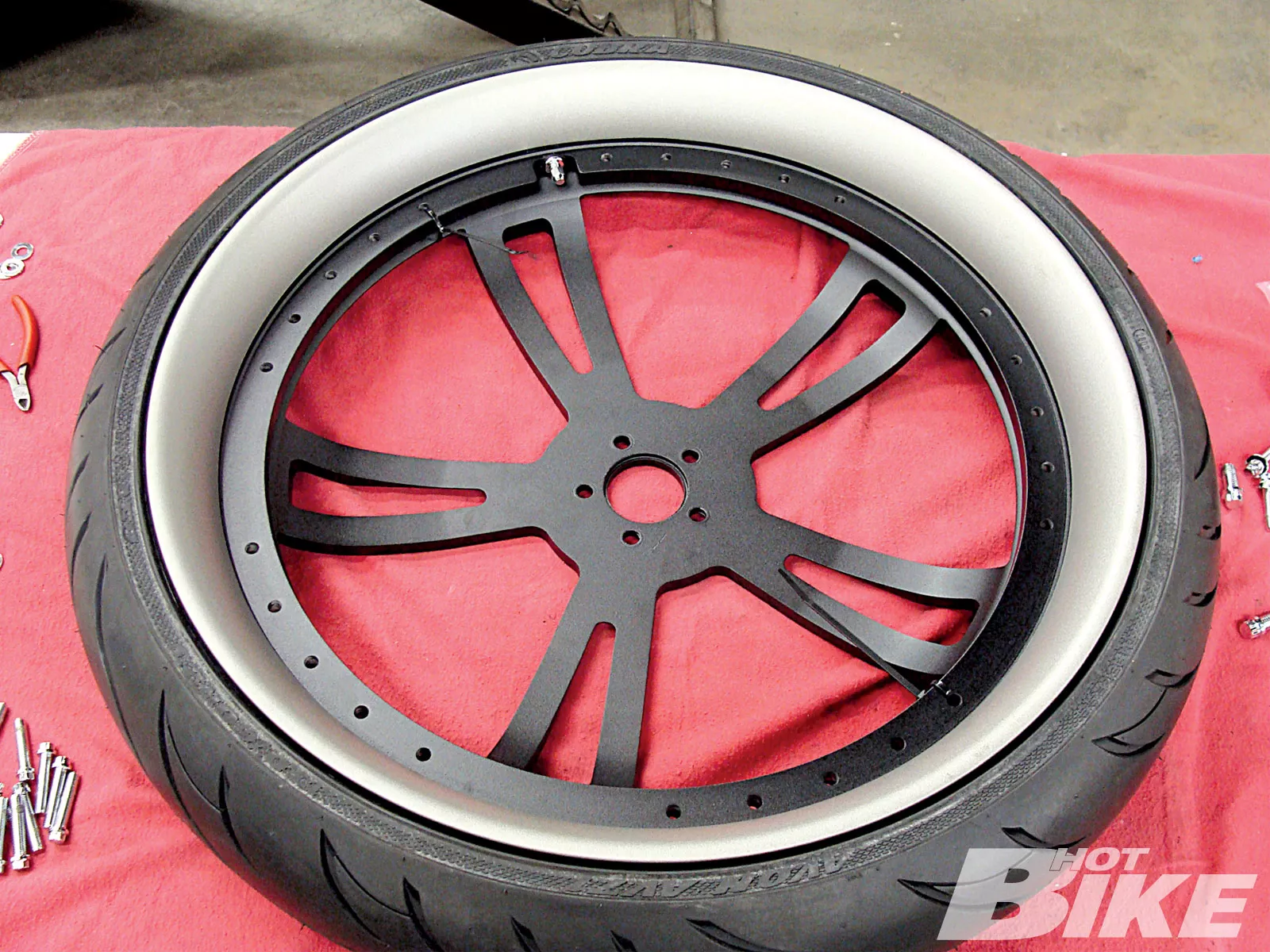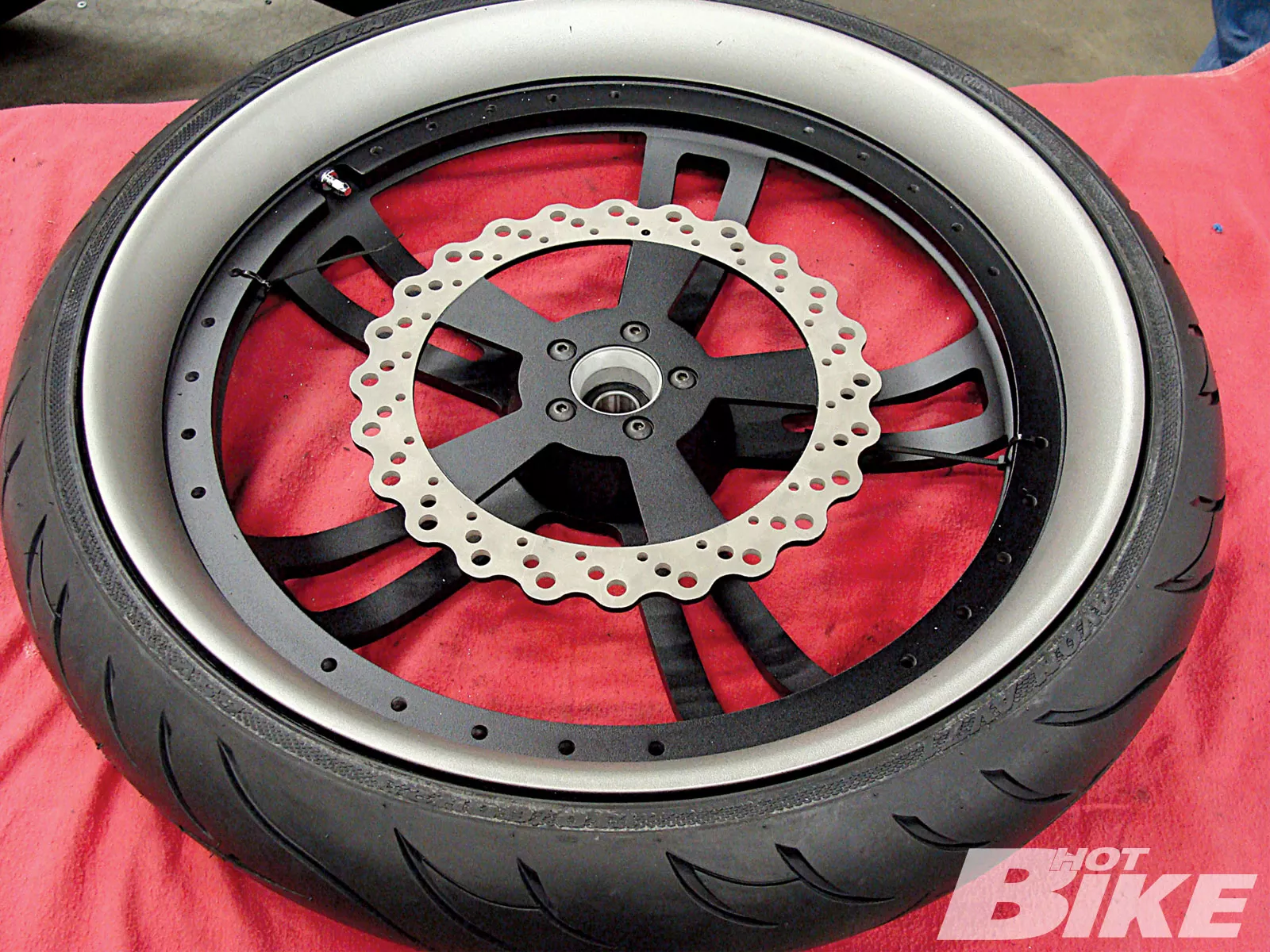 In Depth We first laid eyes upon Glenndyne Design's trick Internal Brake (IB) Wheel aboard a sick, one-off chopper we found at the 2009 Las Vegas BikeFest rally. After leering at the IB setup aboard the custom bike for a while, and chatting it up with owner/designer, Aaron Glenn, and his buddy Skippy, we knew that the product was going to be a hit for Harley customizers everywhere.
A few months later at the V-Twin Expo in Cincinnati, Aaron showed up with the IB setup on a Road Glide. Aaron wanted to show that the setup wasn't just for custom applications, but could easily be used on a stock bike as well. During the Expo, he gave us the rundown on how the IB Wheel works and how it's installed. Basically, the IB Wheel is a three-piece forged wheel with two rotary-forged outer wheel faces. There's a solid one-piece rim that installs into the tire and joins the two wheel faces on both sides via fasteners. According to Glenndyne, its design allows the wheels to be bolted together without the typical sealing issues of multi-piece wheels. The brake components are housed inside (rotor, caliper, brake line, two-piece axle) with the caliper bracket indexed to the axle assembly, which is secured and slotted into the rear adjuster block or lower leg of the frontend. The caliper bracket transfers brake fluid to the brake via the axle assembly with standard DOT fittings. Essentially, the wheel spins around the inside brake setup. The IB Wheel has been awarded multiple patents and is now in full production in a variety of colors and sizes from 16 to 26 inches.
We infiltrated the Glenndyne headquarters in Oklahoma City, to see how the IB works, and is installed.
Sources
Glenndyne Design
(405) 401-8707
glenndynedesign.com