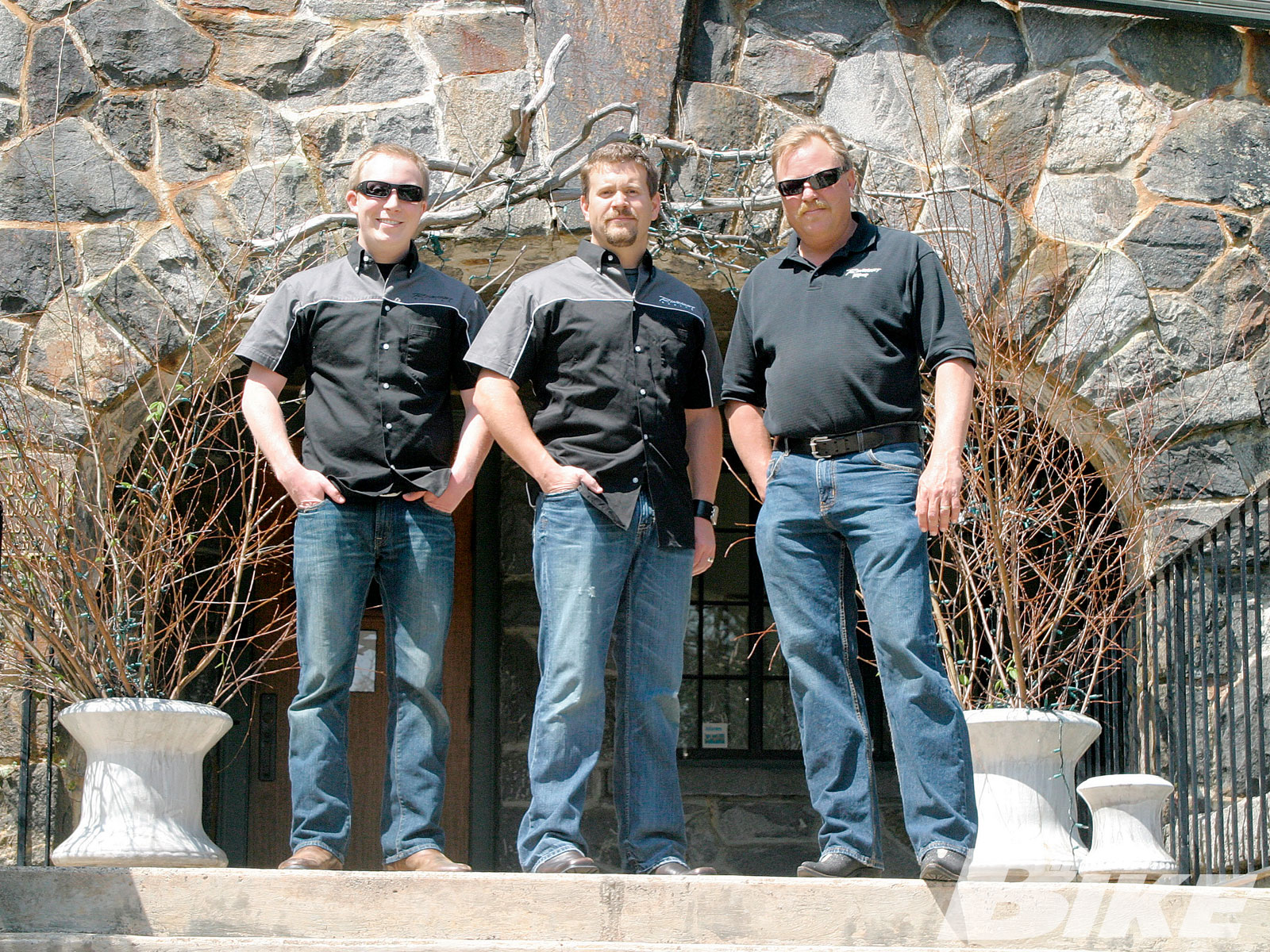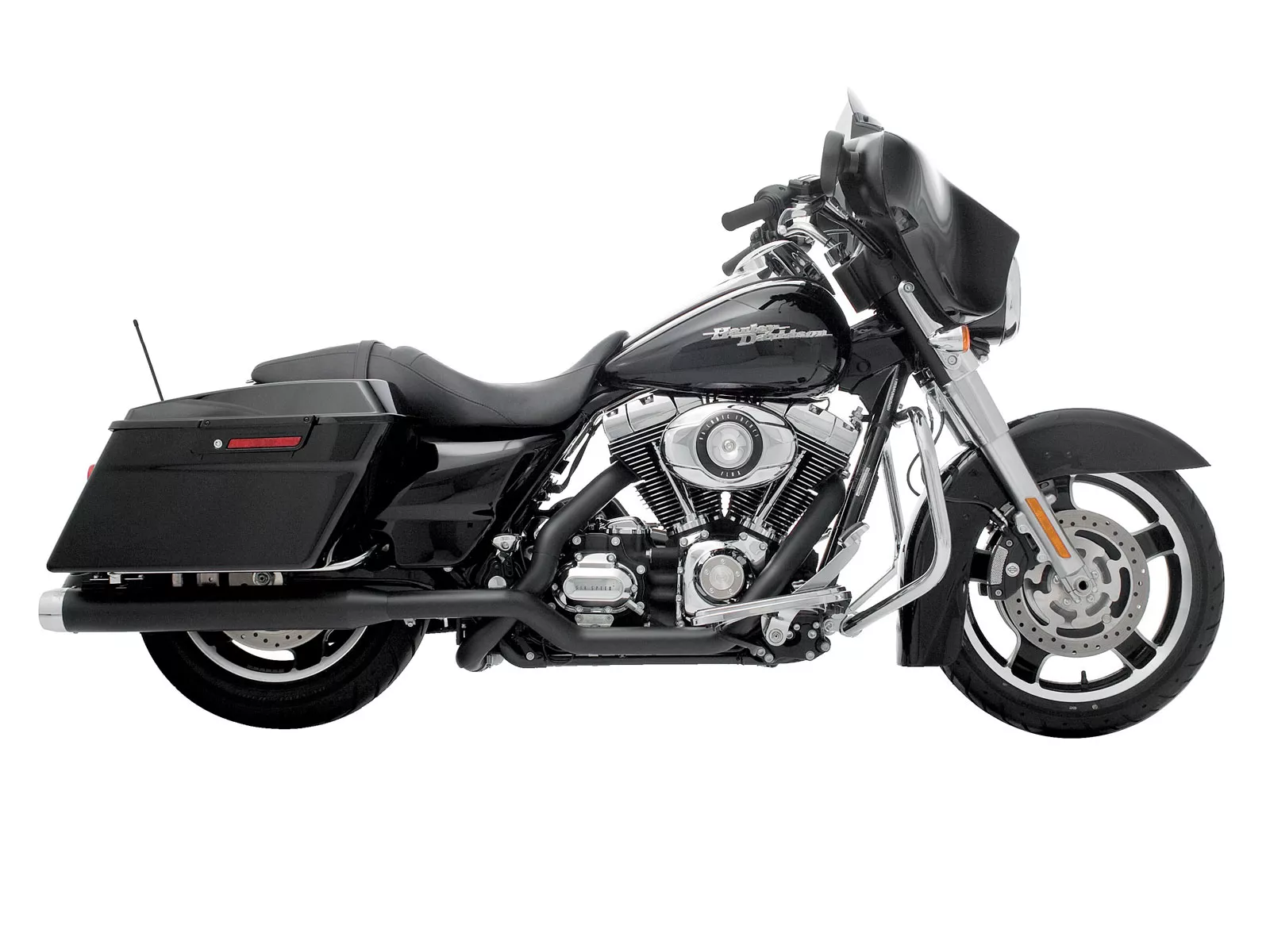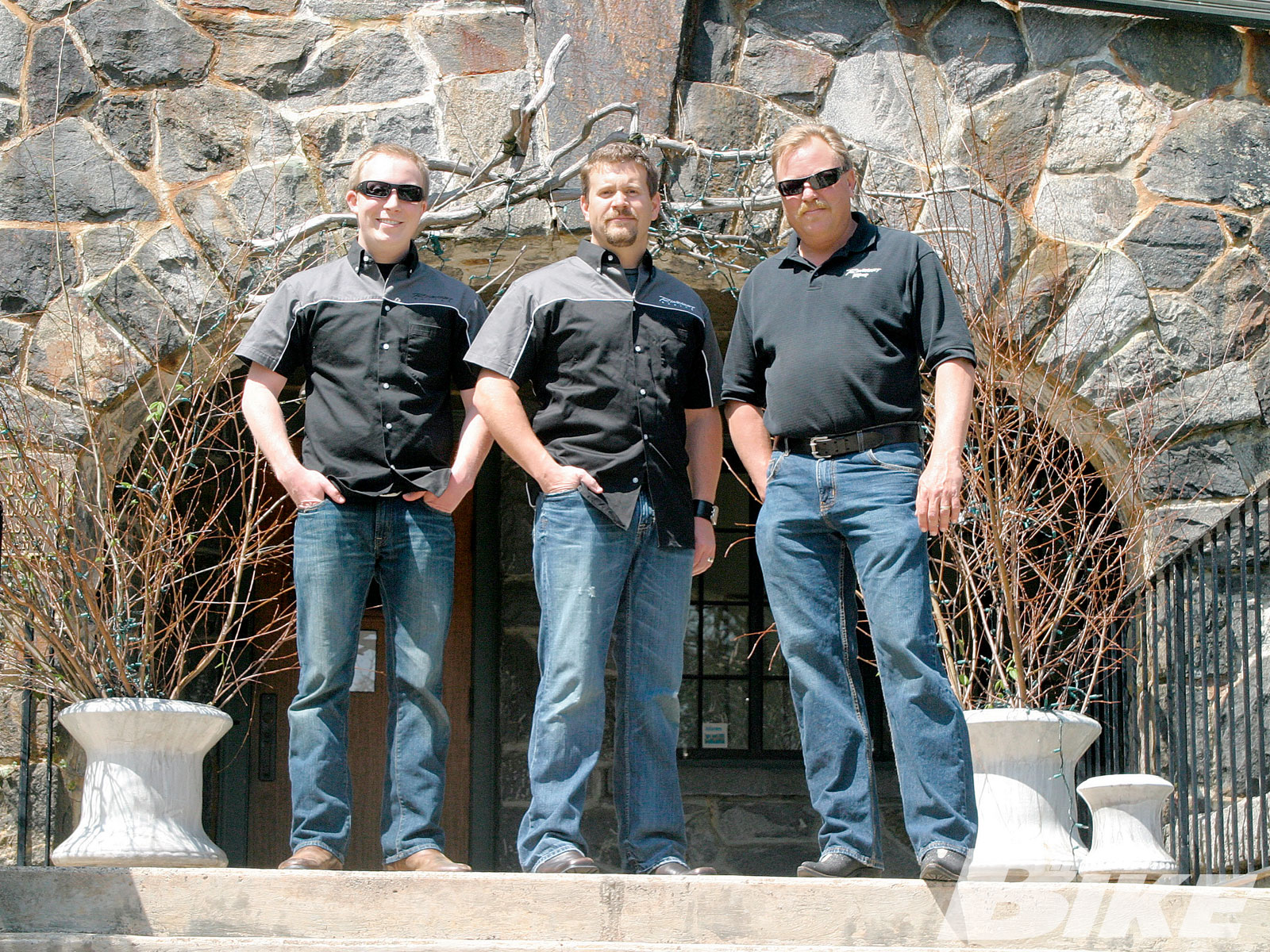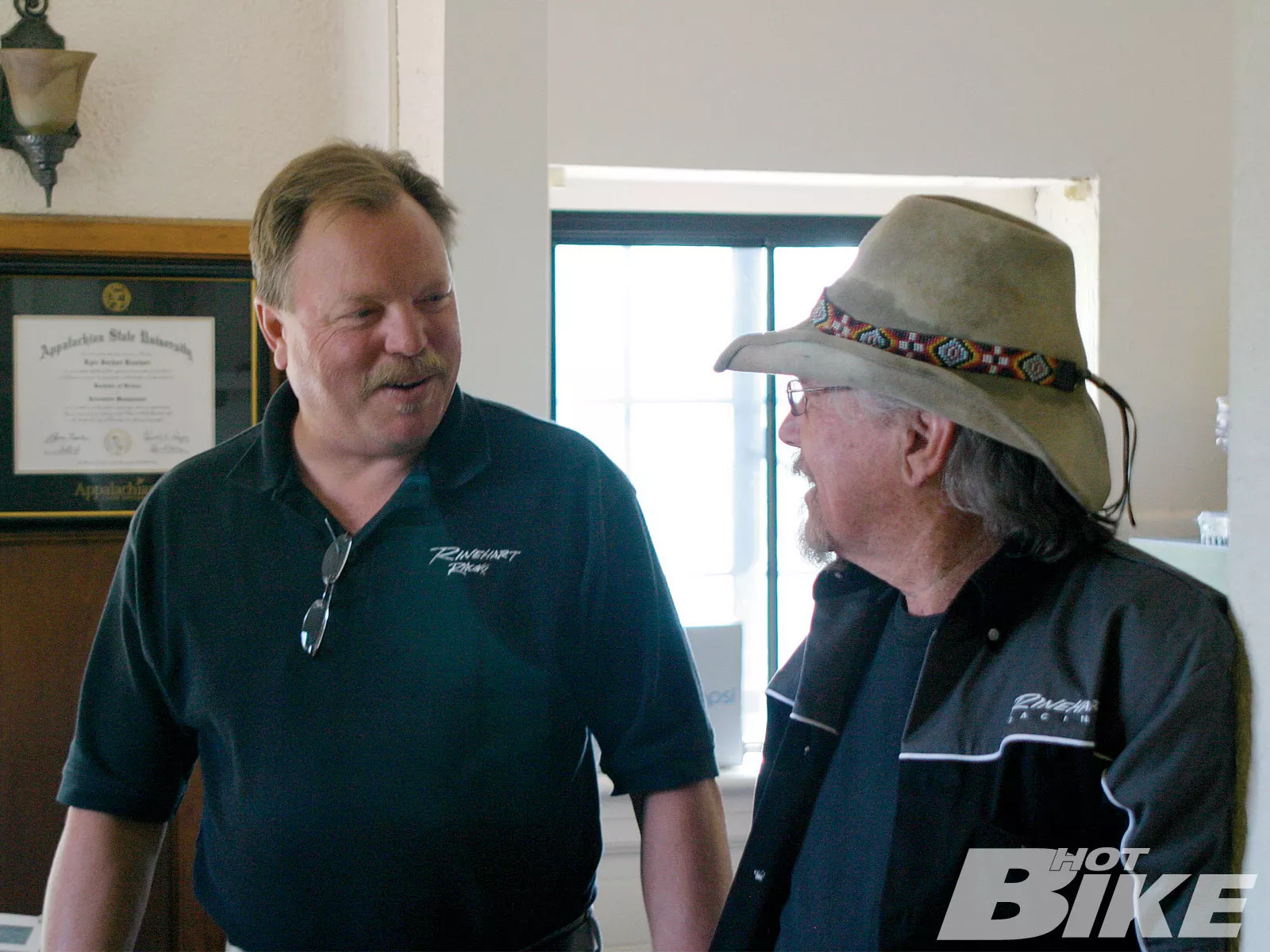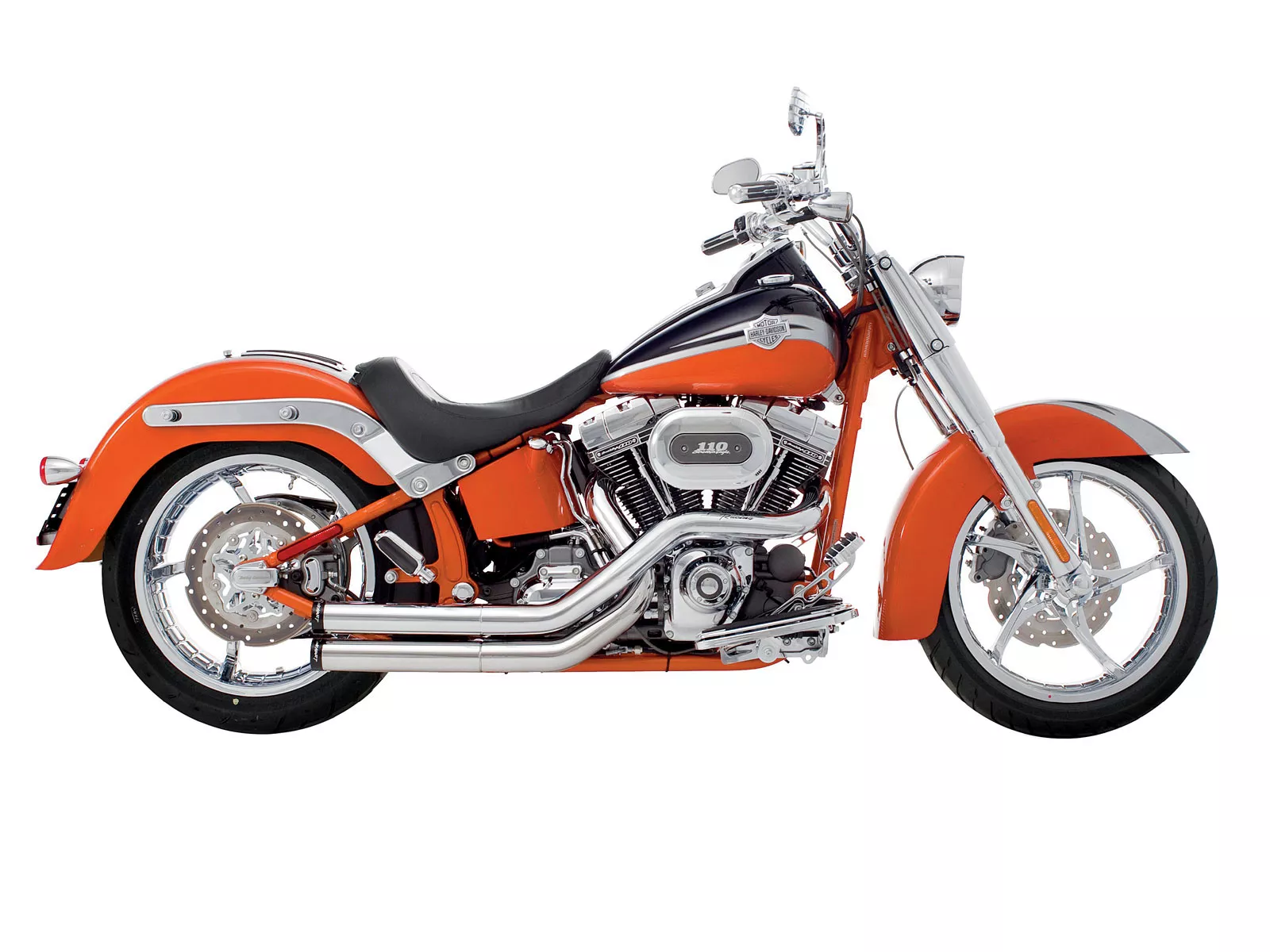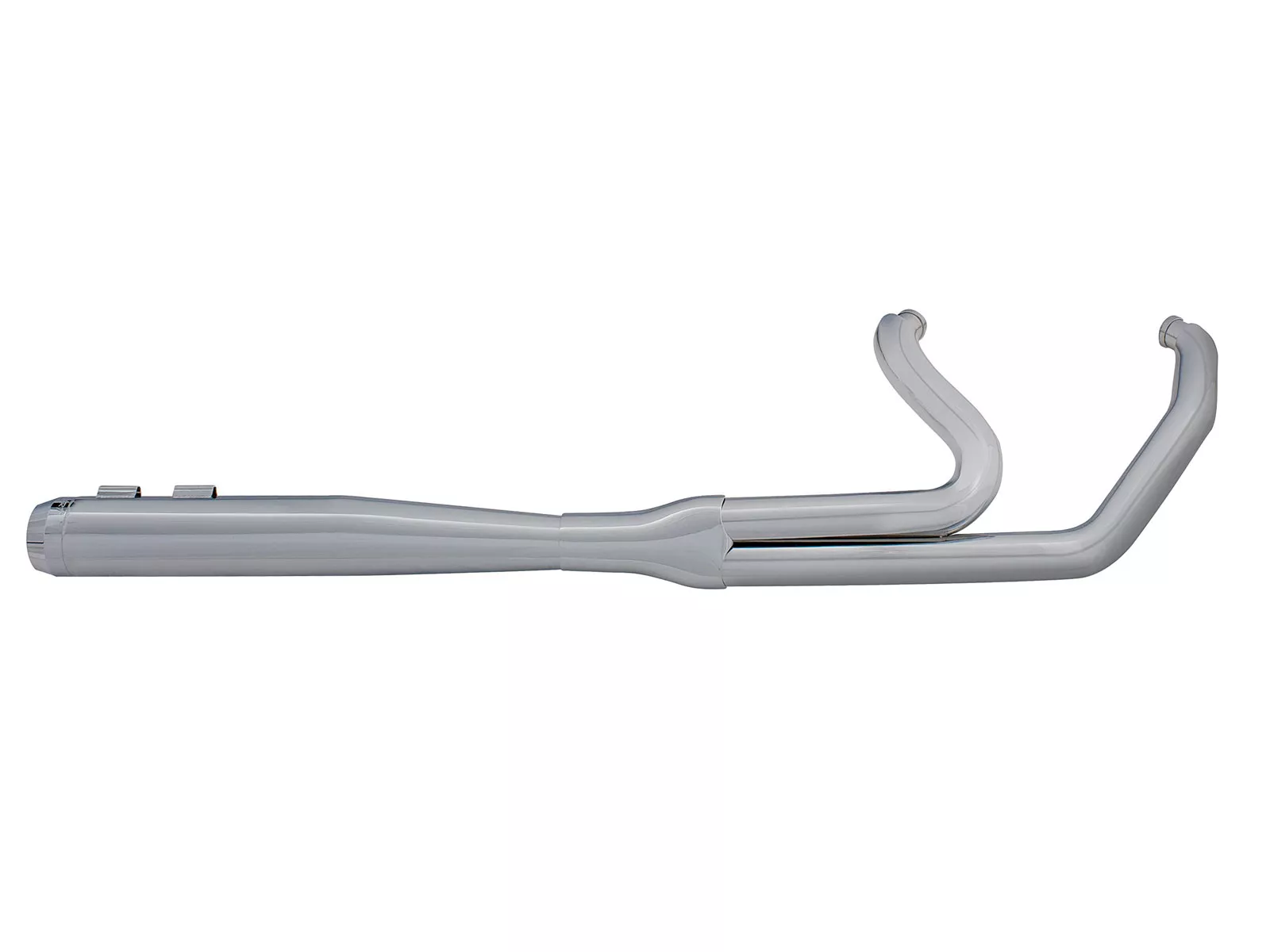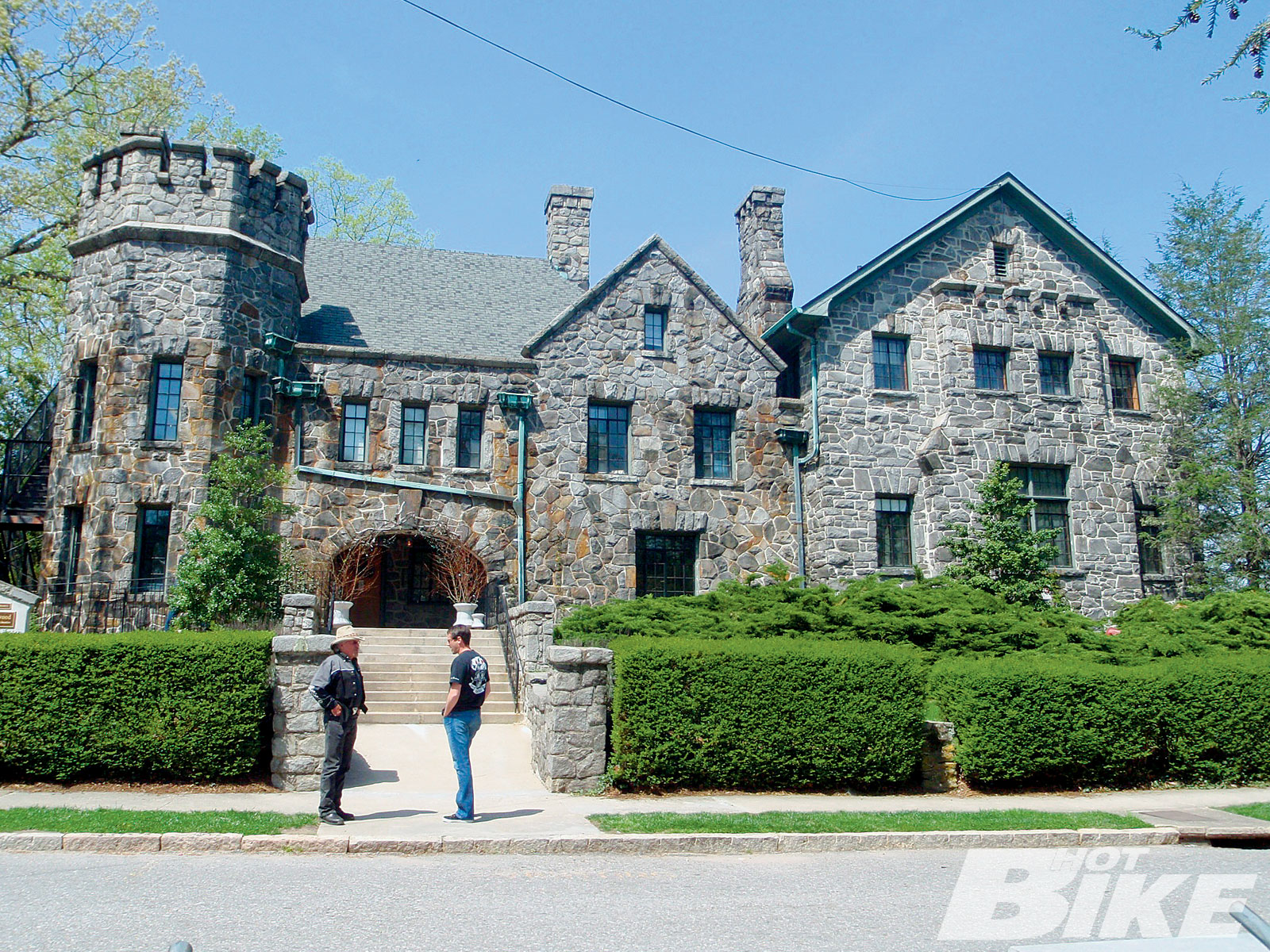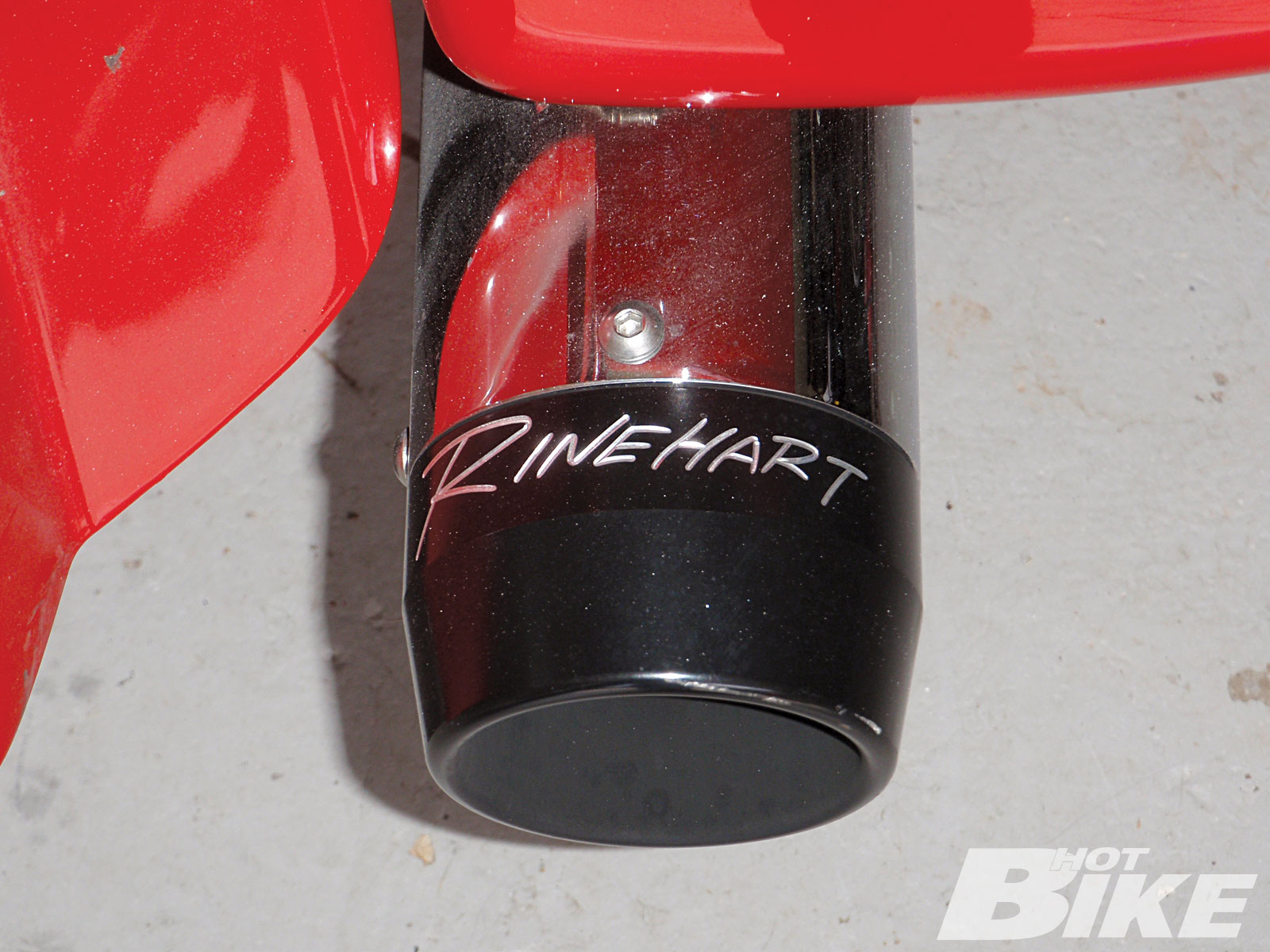 There aren't too many business owners in our industry that come to the table with the experience or credentials that Gerald Rinehart, President of Rinehart Racing (rinehartracing.com) does. And while the company may not have the extensive history in the V-twin industry as some of the other exhaust manufacturers, its rapid success and popularity is impressive. We recently had the opportunity to spend some time with Gerald, his son and COO, Kyle, and his CEO, Judd Hollifield, to learn a little about the beginning and future of Rinehart Racing.
A dynamic element in helping NASCAR, IndyCar, and AHDRA teams achieve numerous wins and championships with his skillfully designed exhaust systems, you'd think Gerald had extensive schooling, degrees in engineering, and a building full of state-of-the-art equipment to create such powerful/successful exhaust systems. In actuality, he's just a humble down-home guy who was a construction welder by trade and got his start in the exhaust industry in the mid '80s by tinkering away in the shop behind his house outside of Asheville, North Carolina, with borrowed tools and a makeshift workbench. Working on creating a header collector system for his friend Ray Zaruba, Head Engine Builder for NASCAR driver and team owner Dave Marcus, each system Gerald produced outperformed the previous, and word began to spread across the NASCAR community.
As teams began scrambling for Gerald's collections and with encouragement from NASCAR legend Edwin Keith "Banjo" Mathews, Gerald took the next logical step and began creating a full header system. In short time Gerald had his own complete exhaust design that achieved so much success, he quit his construction job and began the exhaust fabrication full time out of his basement. But even then he still had challenges.
"To earn someone's business, you have to outperform what they already had," Gerald told us. "I had an open door during the off-season at SABCO Racing, and I got my ass handed to me six years in a row. I wore down flow benches, literally melted them down flowing tubes and learning how much difference this step, tube length, and various combinations made in airflow. I got to the point to where I could take a V-8/V-10 Indy engine and take eight to 10 different tube lengths and have them all flow within one half of one percent of each other on a flow bench without using computers or having an engineering degree." Gerald earned SABCO's business the seventh year.
It seems that not having formal training or degrees in engineering was the key. "I don't have a box that I work in," Gerald said. "I have made my living by designing stuff that no one else had designed. Working on the NASCAR stuff, I never stepped across the line as far as doing something illegal, but I always worked in the gray area."
Appreciating Gerald's creativity and knack for exhaust design, top NASCAR officials tapped him for his input on the design of NASCAR's Car of Tomorrow (CoT). During one of the meetings Gerald asked why they wanted his opinion, and NASCAR President Mike Helton's response was, "We have more examples of your gray area designs in the lockup of our R&D; center than any other exhaust designer."
Working in the close circle of NASCAR, Gerald got to know an extensive group of racing enthusiasts, one of whom was Don Tilley of Tilley's Harley-Davidson. Around 1996, Don approached Gerald to fabricate an exhaust system for his race Buell. Don explained to Gerald what he wanted and Gerald complied. The next year, Don came to Gerald again, however this time, Don told Gerald to build it his way. With that, Gerald created an exhaust using some of the tricks he learned from his NASCAR experience, like incorporating a true merge Y, steps, and anti-reversion techniques, along with building his own set of mufflers. Don then put the pipes to the test on the dyno and was astonished at the results. They had picked up 12 additional horsepower out of the fully tuned bike. Don immediately called up Gerald and asked him how many of these pipes he wanted to sell. Gerald was still neck deep in the NASCAR business and barely had any breathing room for anything else. Gerald commented.
In 2001/2002 as things started to change in NASCAR, Gerald began looking for an opportunity to expand his business to the consumer segment, and he decided to go for it. He called up Don and asked him to dyno a '99 bagger that he had made a set of prototype true duals for. The bagger put out an additional 14 hp and 14 lb-ft, or torque, over its stock run. Needless to say, everyone was astonished. Working with connections in the motorcycle industry, Gerald had his exhaust picked up by Drag Specialties (DS), and in 2005, Gerald's prototype design of those bagger true duals broke the DS sales record for the most units of one part number sold in one year, 16,000 exhaust systems.
Kyle credits the company's rapid success in the V-twin industry to its experience in NASCAR and a proven product line. "We brought credibility. With our experience and success in NASCAR and racing, we knew how to make horsepower and torque and apply it to motorcycle exhausts. We don't have five million exhaust designs for all the Harley models, but the designs we do have run. We focus on making a few pipes that work for each bike."
Early on, Rinehart Racing knew it wanted its exhaust systems to be unique and identifiable. It wanted to be able to spot a set of Rineharts from across the parking lot or catch a glimpse as they blipped by on the highway. So in 2003, the company came up with the idea to incorporate an engraved Rinehart signature into the end caps. However, knowing that the signature would still be impossible to identify from a distance or speeding by, they needed something else. "When we first talked about doing black end caps people said we'd never be able to sell them. Now everyone offers them," Gerald said.
While the black end caps have become the defining aesthetic element of Rinehart exhausts, they have also inspired many others to partake in the greatest form of flattery, imitation. Gerald's first experience with getting his designs copied occurred in NASCAR and he really took it to heart. However, now he keeps the words of his mentor, Banjo, in mind, "If you weren't doing something right, they wouldn't pay you no mind."
Gerald has hit the Harley trifecta with his pipes: performance, looks, and sound. If you have ever heard a set of Rineharts fire up, you know it's hard to dismiss the mellow rumble at idle and the low growl at speed. "The sound has sold as many pipes as the performance," Gerald said. "The sound is just something I had once I came up with the design."
The company has always been about progress, and as Rinehart CEO Judd Hollifield put it: "Every story has multiple chapters. And we are now writing the next chapter of Rinehart Racing."
"We appreciate everything Bub and Drag (Specialties) and its parent company, LeMans, has done for us," Kyle commented. "They helped get us here and we stand by them for that. We are thrilled about the next chapter of Rinehart Racing and developing new products."
While Gerald admits he's not in his shop as often as he'd like, he has been busy creating new exhausts. "No cad programs or sketch pads. He works it in his head and you never know what he's going to come up with until he's finished. And in the end he'll surprise you," Judd said. Once the designs are tested and proven to perform to Rinehart standards they go through the manufacturing process in which everything from cutting and bending the tubing to polishing and chrome is done in the USA.
Just like Gerald did in his early days with NASCAR, he is always looking to improve, and the company is currently creating brand-new designs and making old designs obsolete, improving upon everything. Some of the new designs include the Cross Back exhaust for Softails, Dynas, and Sportsters. According to Gerald, this is the first seven-step exhaust in the industry, and outperforms any exhaust they've ever designed, putting out an additional 18 lb-ft of torque and 18 hp on a stock bike with a high-flow air cleaner and fuel tuner. For '09-10 baggers, Rinehart has come out with a new 2-into-1 system that features a three-stepped header design, and new stepped baffles.
"The old saying is, 'If you want something to run, put a 2-into-1 on it.' But our True-Duals for the '09-10 baggers are within 1 hp of our 2-into-1s and the torque between the two is spot-on," Gerald said.
Aside from creating new exhausts, Rinehart is also working on several other new products that it says will rock the industry. Steadfast in its commitment to performance, Rinehart is equally concerned with quality and has created a buzz in the industry with its announcement of offering an 18-month warranty on its exhaust. "You always keep diggin' and scratchin', tryin' this, tryin' that, and seeing what will work, what won't work, and what works better," Gerald told us. "The whole deal is, if you ever get complacent or satisfied with what you got, you'll get left behind."