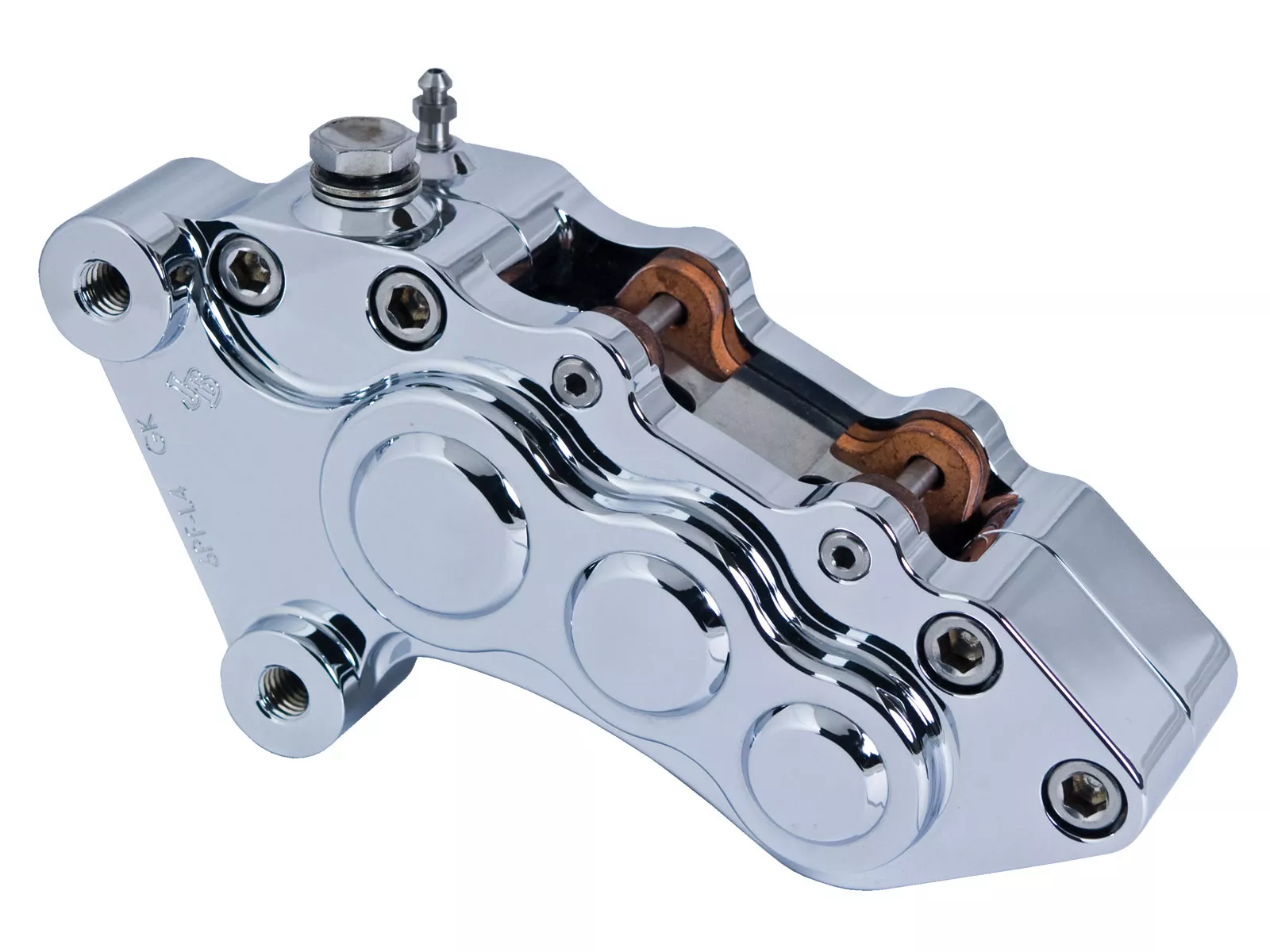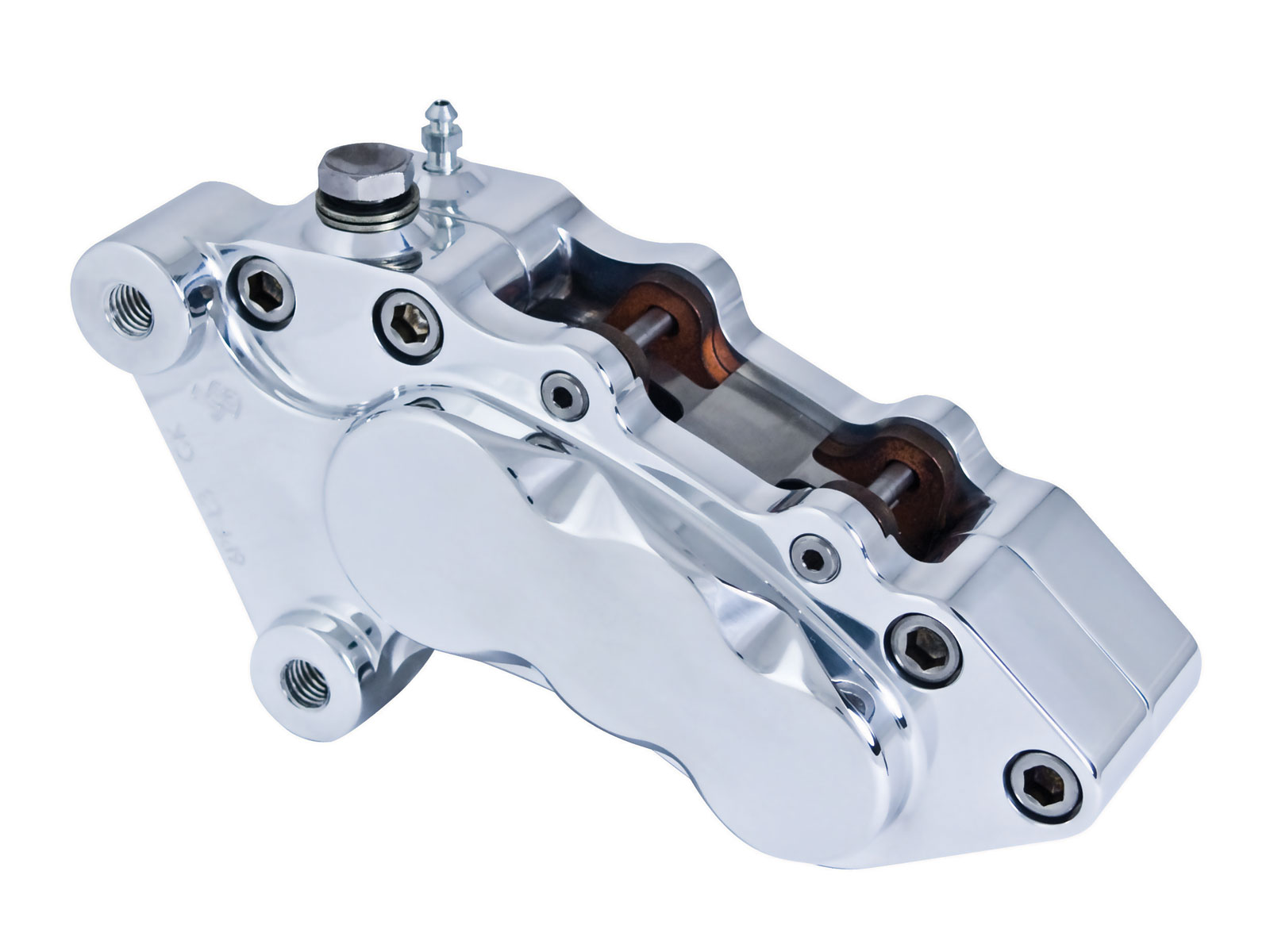 CLEVELAND, OHIO -JayBrake (www.JBrake.com),located in Cleveland, Ohio is celebrating 31 years of being a leader in the manufacturing of performance motorcycle parts and accessories directed towards the American V-Twin market. JayBrake products are owned and manufactured by SuperTrapp Industries, Inc. The JayBrake product line includes forward foot controls, handlebar controls, foot pegs, grips, brake calipers, and other motorcycle accessories to fit Harley-Davidson and American V-Twin motorcycles. JayBrake has been in business since 1981.
JayBrake J-Six Ultra and Extreme Brake Calipers are CAD-designed and CNC-milled from billet aluminum for superior quality, durability, stiffness and lightweight. These provide a performance upgrade compared to OEM brake calipers. A smooth face and bevel-cut edges give these a sleek, clean look. They feature true progressively sized bores for optimal heat distribution and pad pressure. This also provides optimal lever feel in addition to aggressive and consistent braking power.
JayBrake's J-Six Ultra and Extreme Calipers are designed to mount directly onto Harley-Davidson front forks (except Springers). They are designed to fit 2000 and up with 11.5″, 13″ and 300mm rotors depending upon the model.
They are available in Ultra or Extreme designs. Both designs include stainless steel hardware. JayBrake J-Six Ultra and Extreme Calipers are available in black anodized, chrome or polished finishes. All JayBrake products are made in the U.S.A.
Request your JayBrake catalog by visiting www.JBrake.com. Become a fan of JayBrake on Facebook. For more information on JayBrake products call 216-265-8400 or e-mail [email protected].