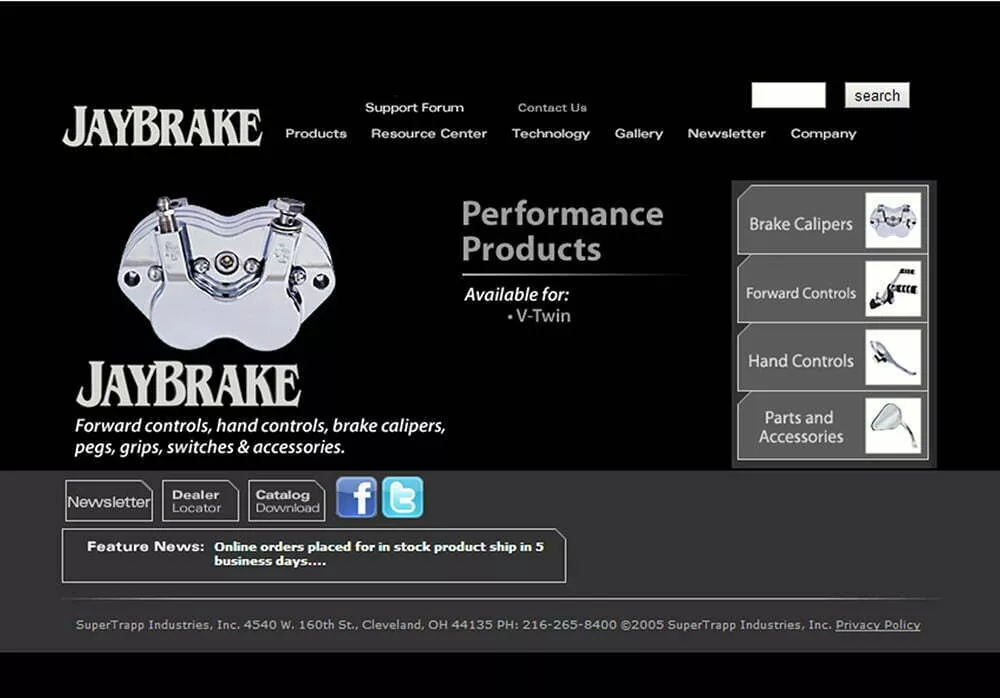 JayBrake launched their new website recently. It features all of their Brake Calipers, Forward Controls, Hand Controls, Master Cylinders, Grips, Pegs, Covers, Switches, Extension Kits and Accessories. The new website is enhanced with a Support Forum, Videos, Catalog Download, Dealer Locator and much more.
Check it out at JayBrake.com
JayBrake located in Cleveland, Ohio, is celebrating 31 years of being a leader in the manufacturing of performance motorcycle parts and accessories directed towards the American V-Twin market. JayBrake products are owned and manufactured by SuperTrapp Industries, Inc. The JayBrake product line includes forward foot controls, handlebar controls, foot pegs, grips, brake calipers, and other motorcycle accessories to fit Harley-Davidson and American V-Twin motorcycles.