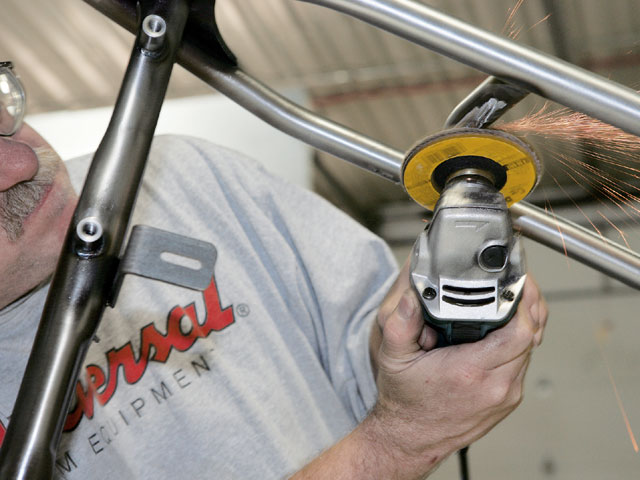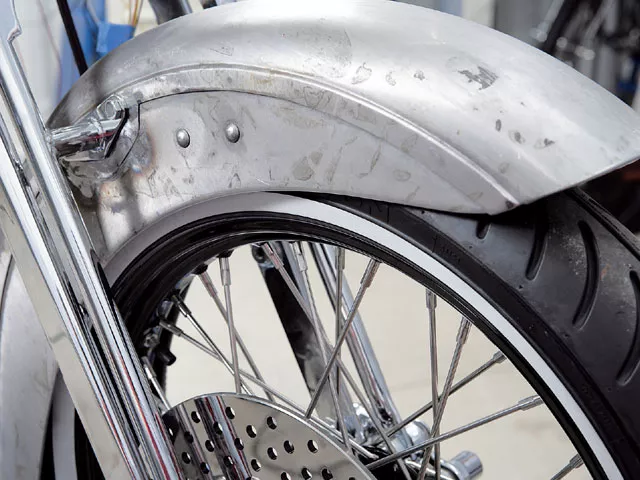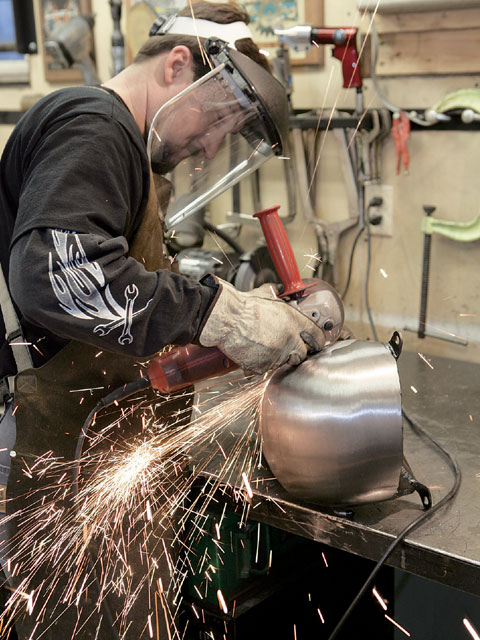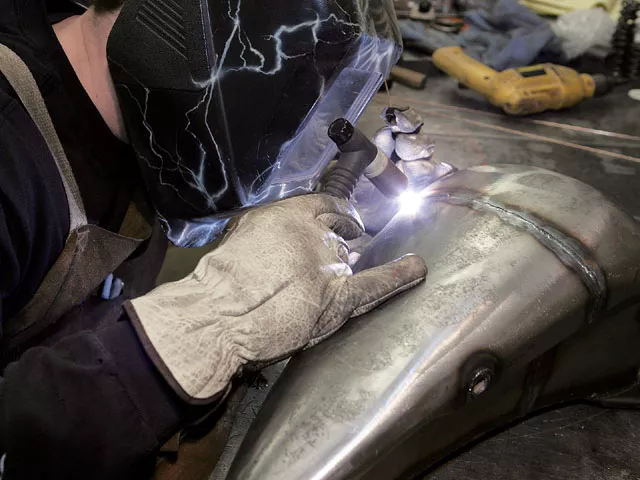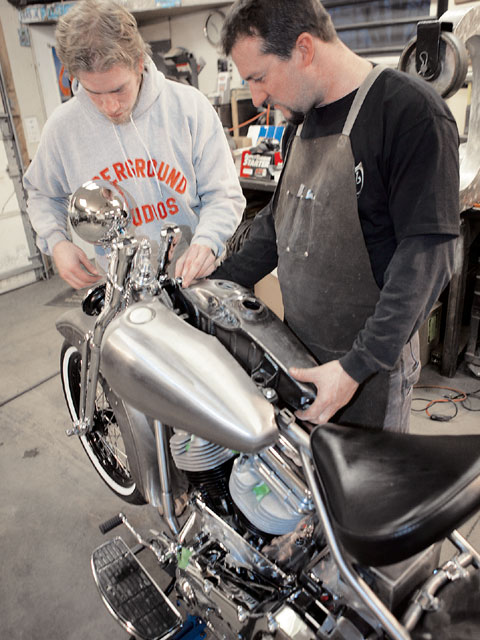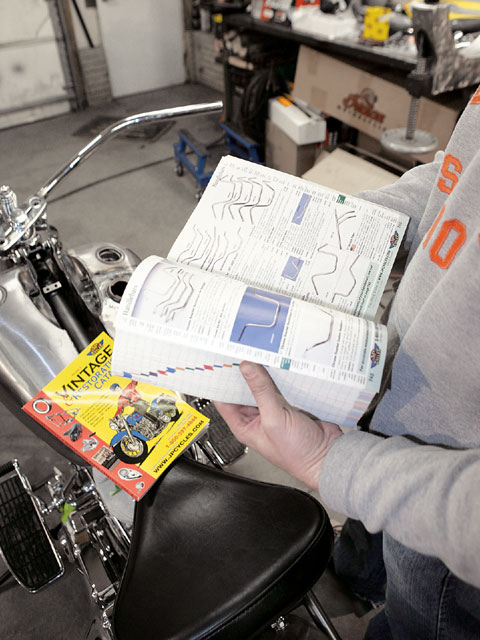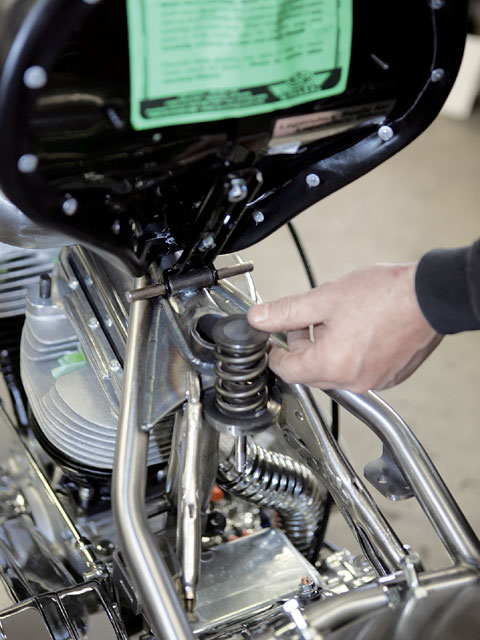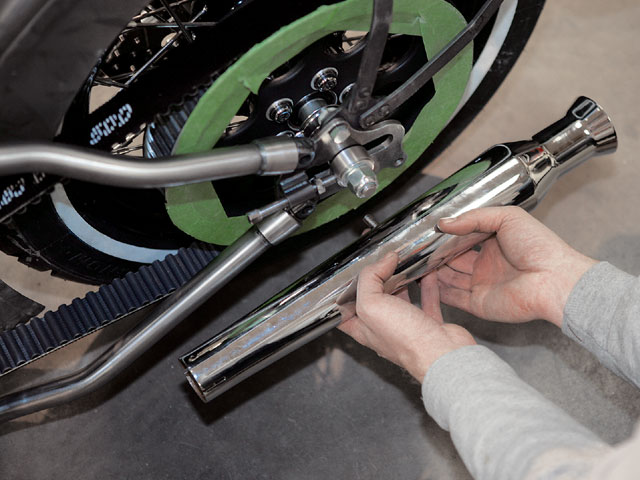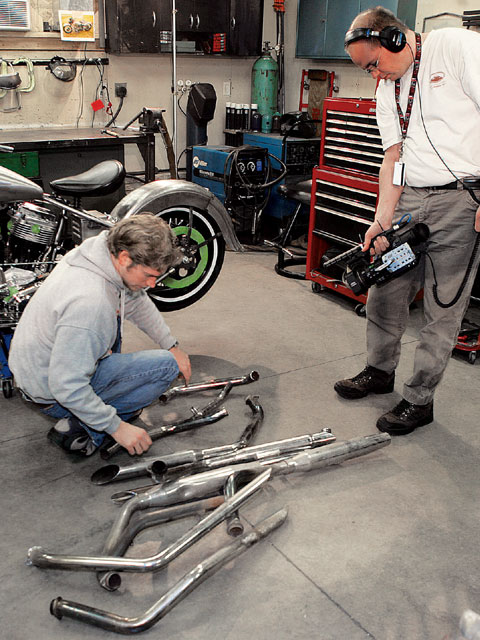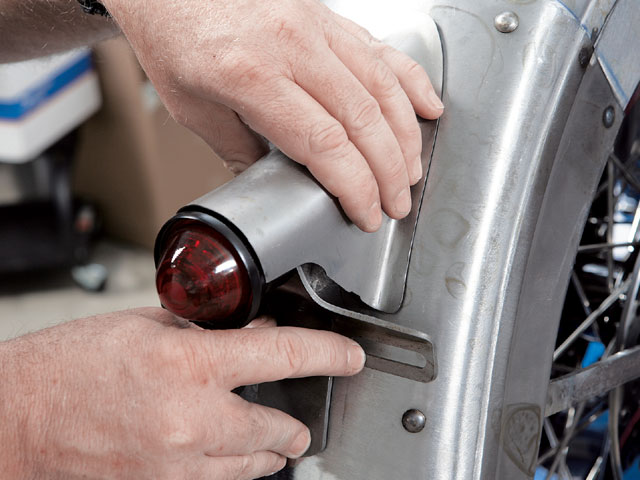 Traditionally, J&P; Cycles, HOT BIKE, Street Chopper, and Hot Rod's Bike Works have collaborated annually on a sweepstakes bike-build project that was won by one lucky contestant. This year, the contest helps support the National Motorcycle Museum in Anamosa, IA. Founded in 1989, the National Motorcycle Museum strives to preserve and provide a continuously evolving historical account of how the motorcycle has evolved from a spindly bicycle frame and motor to an iconic mode of transportation. The museum pays homage to the inventors, visionaries, designers, builders, mechanics, modifiers, racers, riders, risk-takers, dreamers, and doers who embraced motorcycling as more than just a hobby but also as a way of life.
Also located in Anamosa, J&P; Cycles, founded by John Parham and his wife Jill, has been supporting the motorcycle industry since 1979. From the beginning, J&P; Cycles has sought to provide motorcycle enthusiasts with a wide selection of the best parts and accessories through its free mail-order (for U.S. and Canadian customers) catalogs and website (www.jpcycles.com). As an avid motorcycle collector, John has been heavily involved with the National Motorcycle Museum since its inception.
Each year the National Motorcycle Museum raffles off a bike to raise funds. This year, J&P; Cycles has decided to provide the bike for the raffle by building a bobber with parts carefully selected from its catalogs. Starting in January 2006, raffle tickets will be sold at $5 a piece or six for $25, concluding with the drawing of the winner at the end of the year. The museum is a non-profit corporation and is entirely funded by donations from corporations and individuals. Tickets will be available at the museum, J&P; Cycles, and events J&P; attends, as well as at the J&P; Cycles and National Motorcycle Museum websites (www.jpcycles.com and www.nationalmcmuseum.org, respectively).
The bobber bike-build project will also become a six-segment series for J&P; Cycles running in the 2006 season of Corbin's Ride On. J&P; will be building the bike over the six segments that will run in the early part of the season, starting in late February and then again during the fall rerun season.
After spending several days poring through the J&P; catalog for the components to produce the desired bobber look, the crew at J&P; decided that a Chopper Guys Fat Guy rigid custom bobber frame, V-Twin panhead motor, Paughco Springer frontend, Rivera/Primo primary with a pro clutch, and the new Spyke Stealth starter would be a good basis for their retro ride. J&P; designer Scott Takes simply states, "The plan is to build a bike that makes us remember where we started from-history tells the story."
With most of the mockup and fabrication completed, the "J" and "P" behind J&P;, John Parham, showed up to see how things were going and give his approval. As a fan of classic and antique bikes, John appreciated this collaboration of retro looks and modern technology and gave his nod of approval. Follow along next time as we finish up the build with paint and final assembly. Don't forget to check out the National Motorcycle Museum, or visit J&P; Cycles on the road or online to learn how you can get your raffle tickets to win this bad bobber.