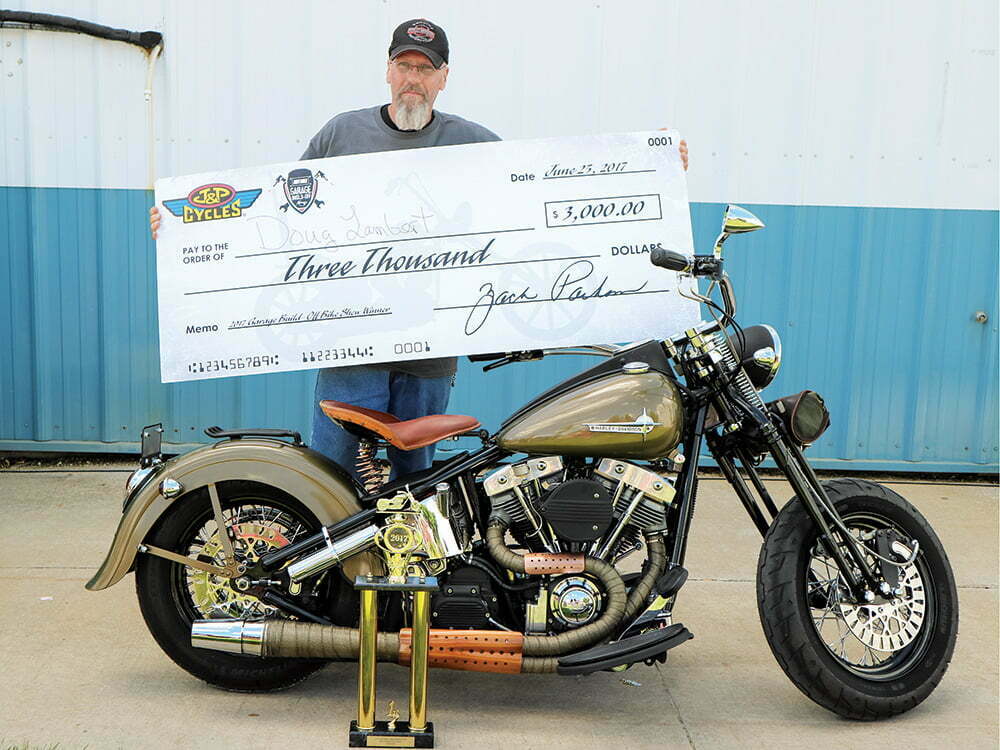 J&P Cycles was privileged to a huge turnout and an awesome show on June 24–25 as part of its annual Iowa Bike Rally in the rural town of Anamosa, Iowa, at the former main shipping facility. Despite no longer being the main hub for base of operations, the large warehouse served as the perfect venue for the annual show that typically draws more than 10,000 people from the surrounding area over a two-day period.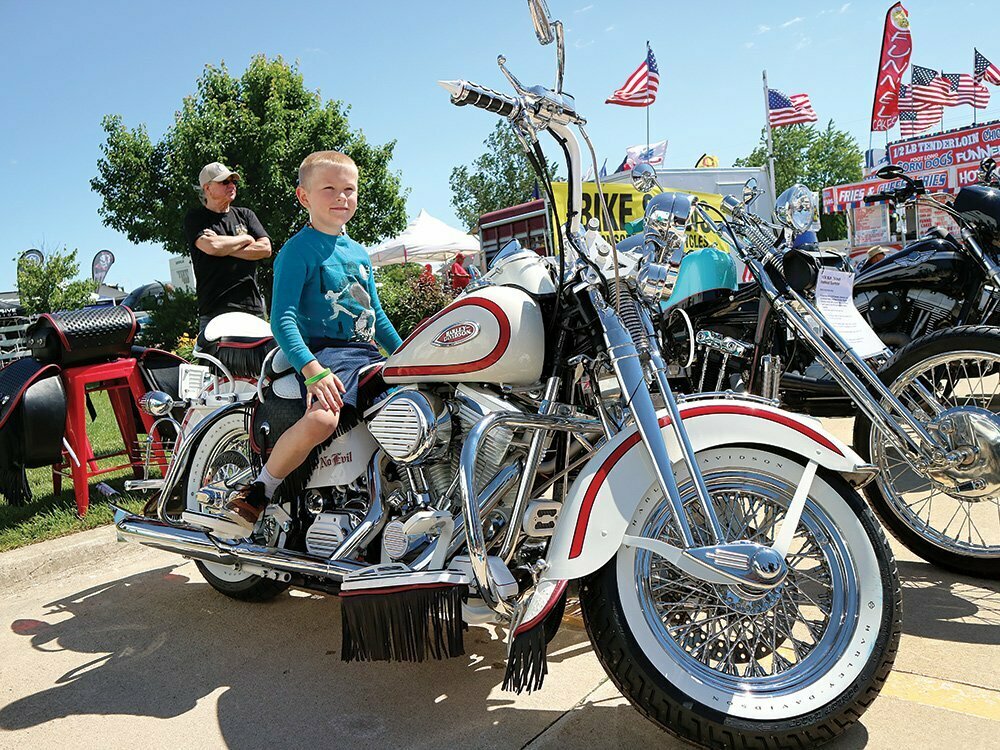 Hot Bike magazine was proud to host the first garage-built bike show during the event as we searched for the top homegrown builder to be invited on the 2017 Hot Bike Tour. No professional shops were allowed to compete; instead, all the entries had to be built in-house with nothing more than skill and ingenuity.
Doug Lambert ended up taking home the big prize with his special-construction Shovelhead rigid, including a $3,000 check from J&P Cycles. While having a stock-looking appearance, turns out the bike started as nothing more than a frame and a motor that fell out of the back of a truck going down the road. Doug rebuilt the bike from scratch, including machining most of the parts that never existed stock. The end result was nothing short of a top-quality build, and Doug proved his craftsmanship when he rode it in the Hot Bike Tour as an official invited builder.