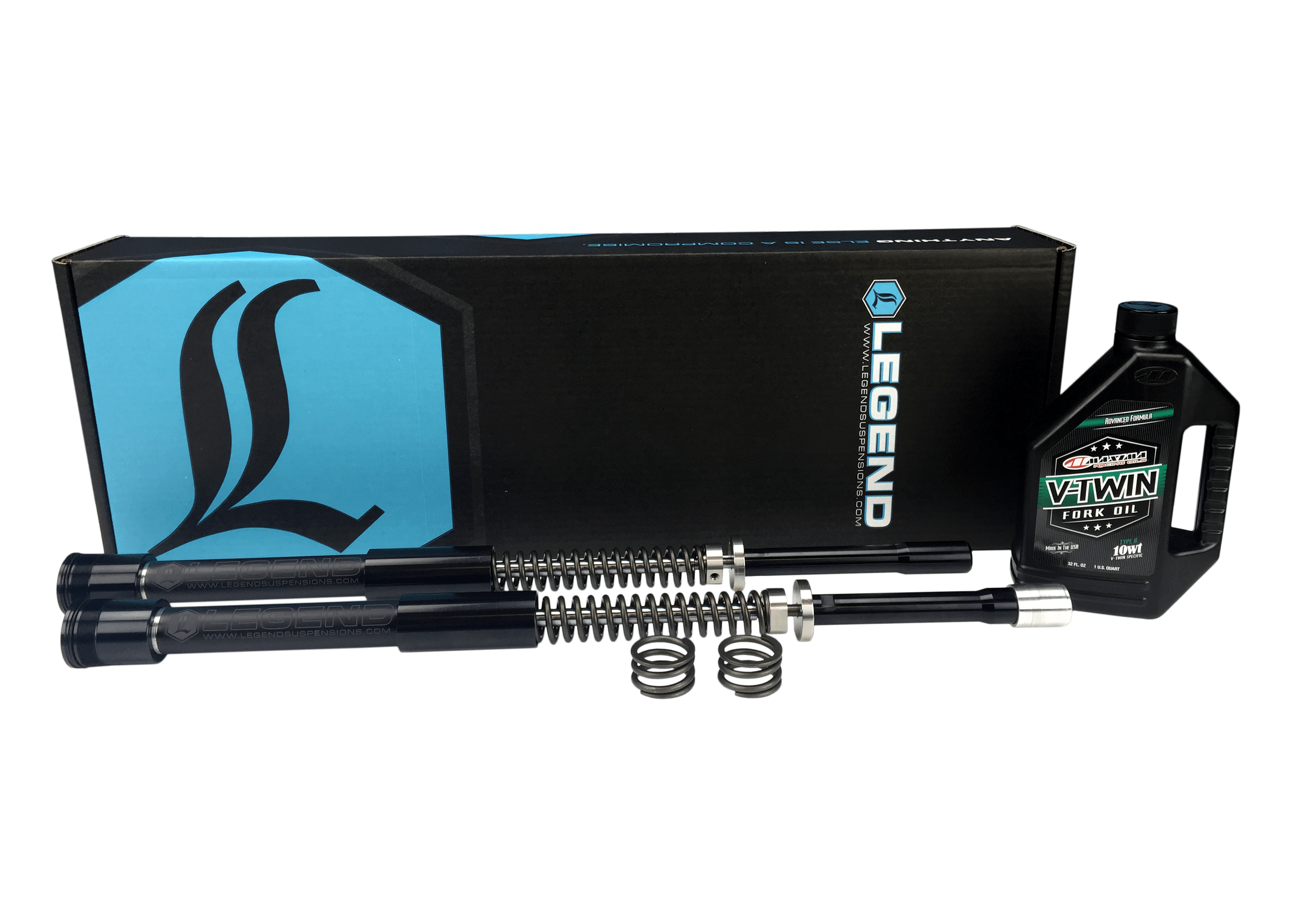 Legend Suspensions AXEO front suspensions fit all Harley-Davidson Dyna models from 2006 through the latest 2016 models, except FXDWG and FXDF models. They are available in standard 49mm models.
The AXEO includes two mono-tube dual chambered damper cartridges, with internal floating piston nitrogen chambers, and machined stainless steel pre-load adjusters. The AXEO kit also includes Maxima Racing Oil in the cartridges and quart bottle.
AXEO provides an overall improved ride quality with a smoother and more controlled ride. AXEO eliminates front-end dive during aggressive braking and provides a firm feel for high-speed sweeping turns with no wallowing or wobble. The AXEO upgrade also eliminates bottoming out over bump or pot holes, improves floorboard and peg clearance during hard cornering, reduces tire cupping and enhances low-speed handling. Legend AXEO suspensions are easily installed and when paired with Legend AIR or REVO rear suspensions will give you optimum riding performance.
Legend AXEO are also available for 1997 and later Harley-Davidson FLH models. All Legend AXEO suspensions are backed by a lifetime warranty and are manufactured and engineered in the USA, with the highest quality materials. For more information visit their website at www.legendsuspensions.com or email us at [email protected]