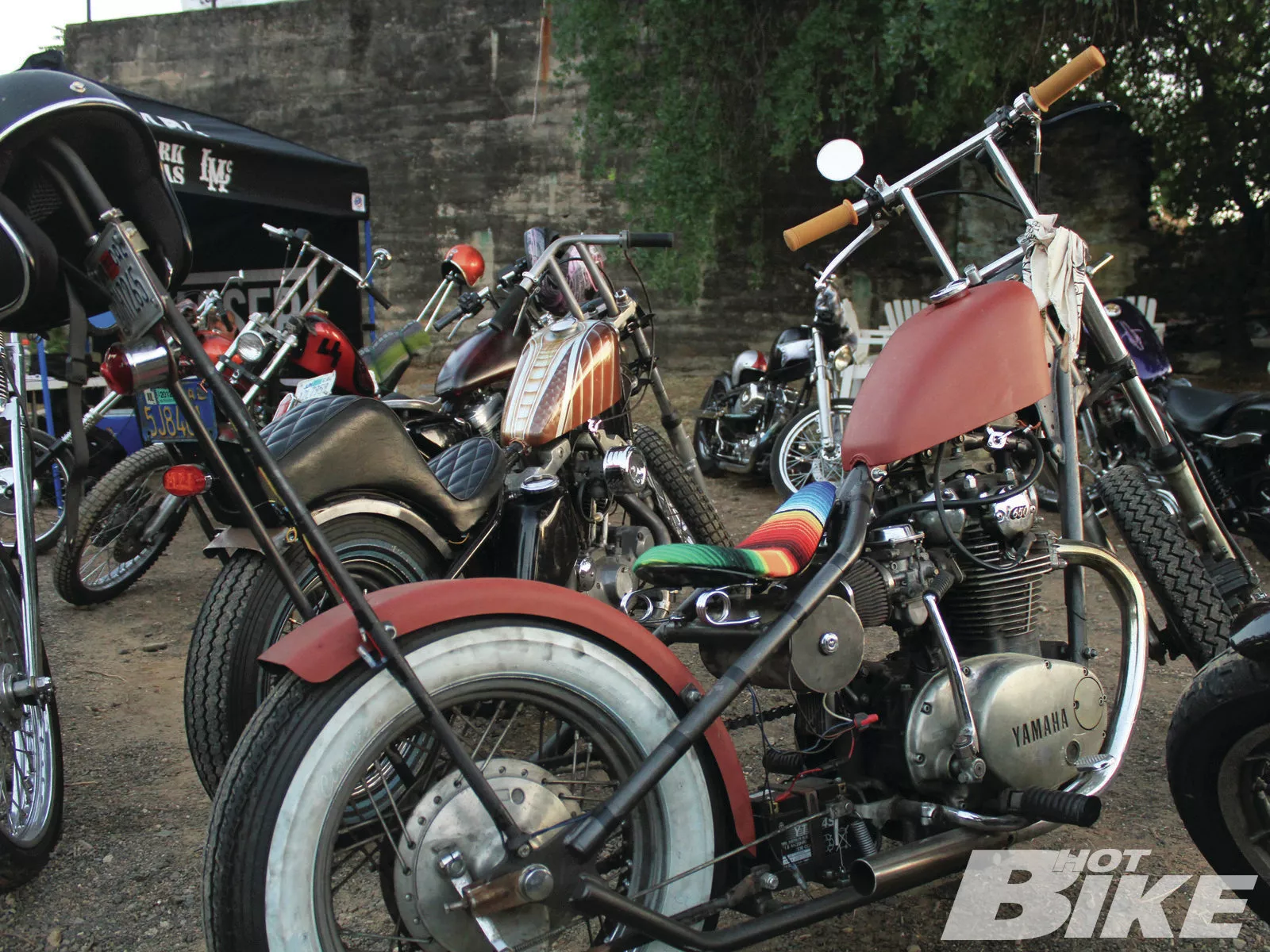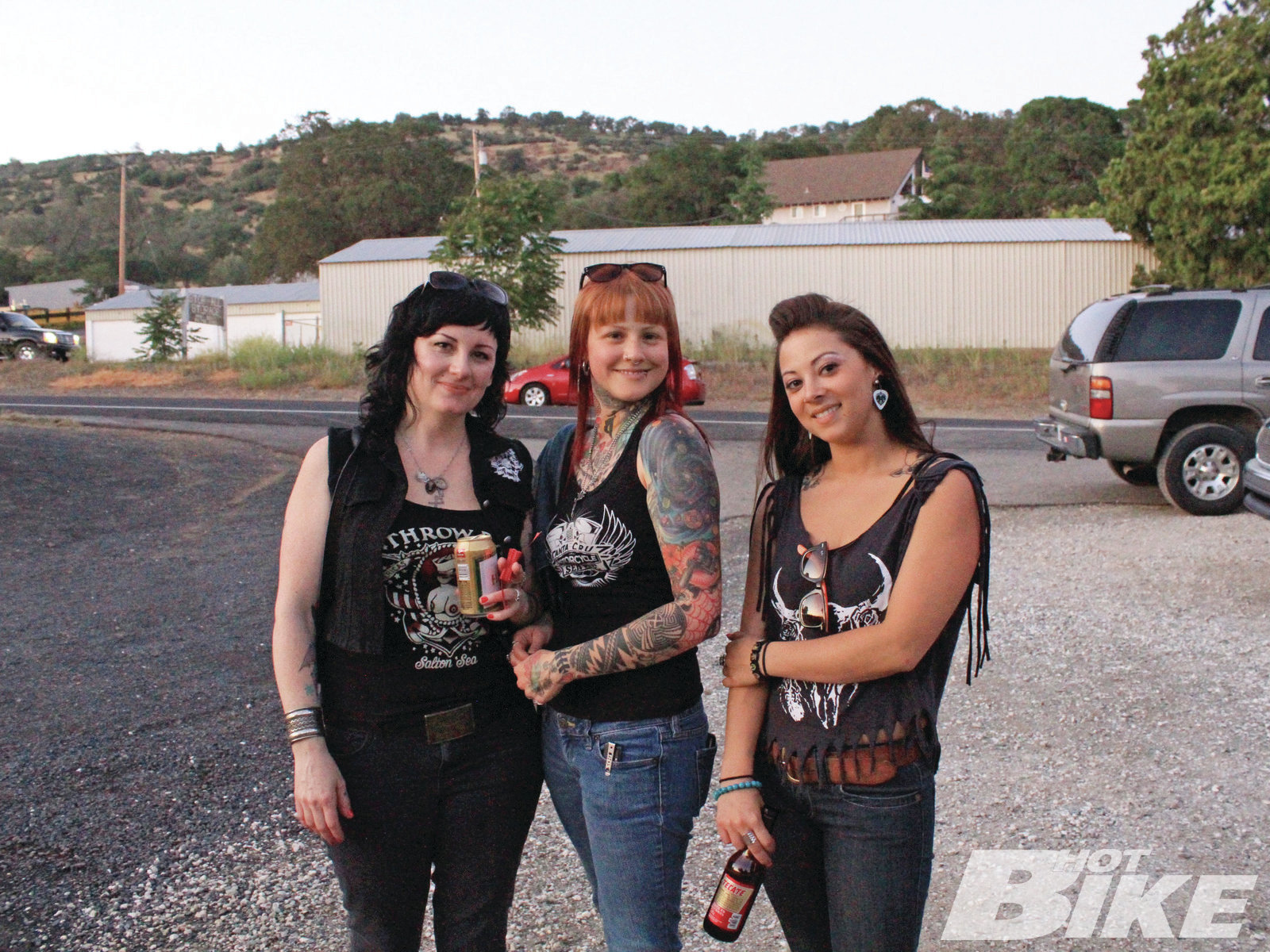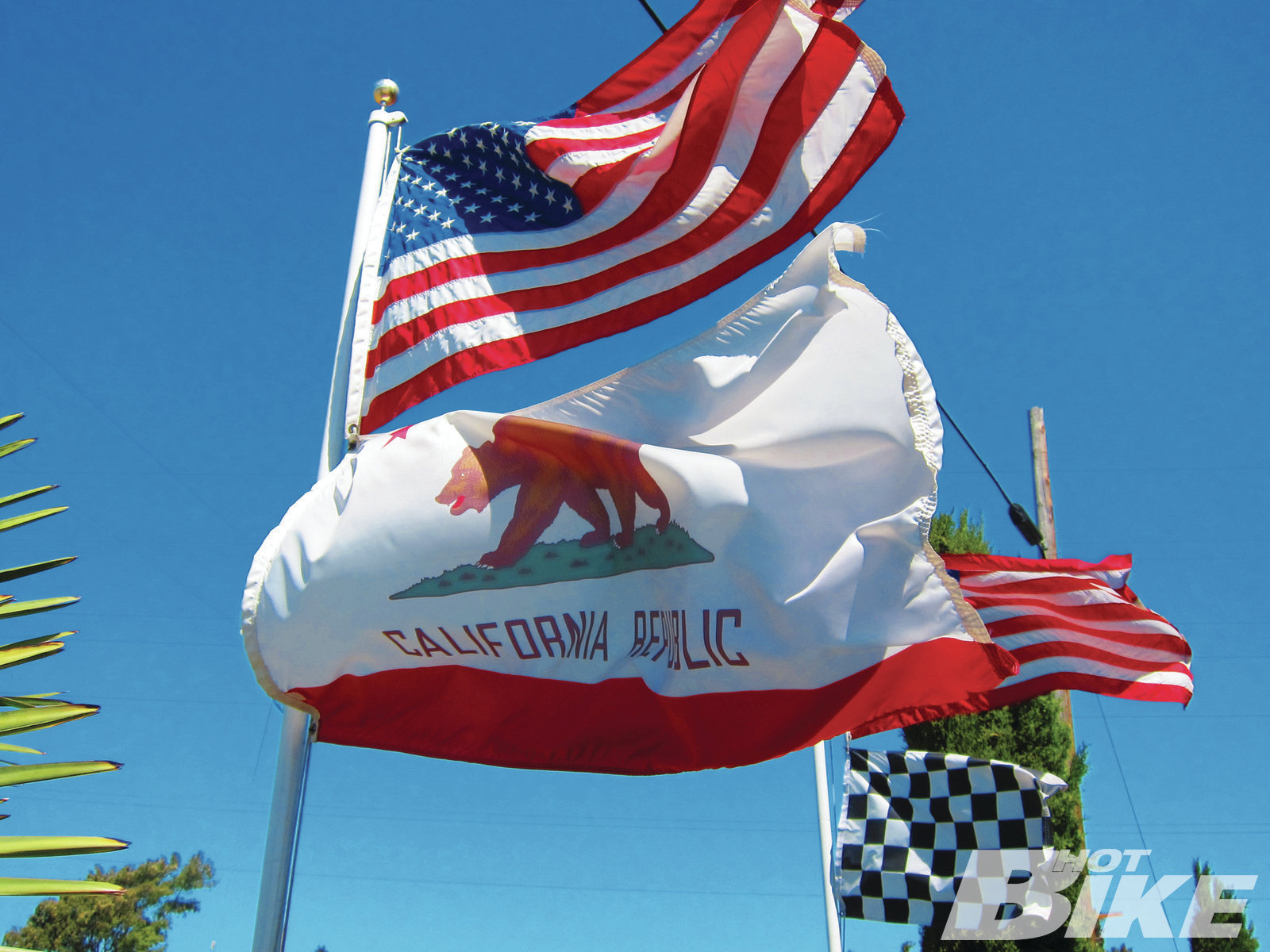 We rolled out from Santa Cruz bright and early for the fourth semi-annual Deathtraps MC (DTMC) Chopper Campout in Copperopolis, California.
If you haven't been to a DTMC party yet, or even partied with them, it's high time you get it on. These dudes know how to have a good time, party their asses off, ride the piss out of their machines, and make no apologies for it.
The ride up through the Sierra Foothills is classic NorCal backroads with wide-open roads, occasional twisties, hot afternoon sun on your back, and oak trees dotting the golden landscape. Copperopolis is a tiny speck on the map in the middle of California gold country. As an old mining town, there are about eight Wild West looking buildings on the street, one of which set the stage for a weekend of debauchery with the DTMCs.
The Old Corner Saloon was a bar/whorehouse during the gold rush, so it was the perfect place for the mayhem to ensue. After beers cracked, man hugs were exchanged, we were on our way.
Camping took place on the premises right behind the bar. A stage was set up for bands and DTMC Todd manned the grill all afternoon and into the night. Friends reunited from all over California and beyond. Life has most of us trapped, so in many cases these events are the only times we can get loose with like-minded old buzzards. You don't pay a dime to get in for camping, chilling, checking out cool bikes, and getting wild. It's all right there in the backyard of a bar, and you pass out by your bike when and if you've had enough.
You gotta get down when partying with the Deathtraps. If not, they pull it out of you. San Diego Jake got loose on his bagger with a couple hill climbs, two-up wheelies, and getting squirrely all around. After sunset, the adult entertainment commenced, while Driving Nails and American Made Outlaw got awesome on stage, which subsequently lead into a big blur for most until the morning sun's harsh rays broke our slumber.
In the morning we loaded up and packed to Lake Tulloch, a short ride down the road, where we rinsed the poison off us. After a cool refreshing swim we split off on our freedom machines and made our way back to realities where we wait to embark on the next DTMC adventure.